REVIEW OVERVIEW

SUMMARY
TRE House blessed us with some more products again, and this time we are taking a look at their Delta 8 Live Resin cartridges. They sent us two strains to try: GS Cookies and Green Crack. Each cartridge is 1 gram and is filled with "hemp-derived live resin Delta 8 THC." I puffed on each of the two cartridges and enjoyed both of them. They were surprisingly stronger than I thought they would be, which means that they can probably last you a long time. Would I grab these again? Let's find out:
Pros:
Potent carts
Great value
Great packaging
Euphoric highs
Cons:
Recommendations: None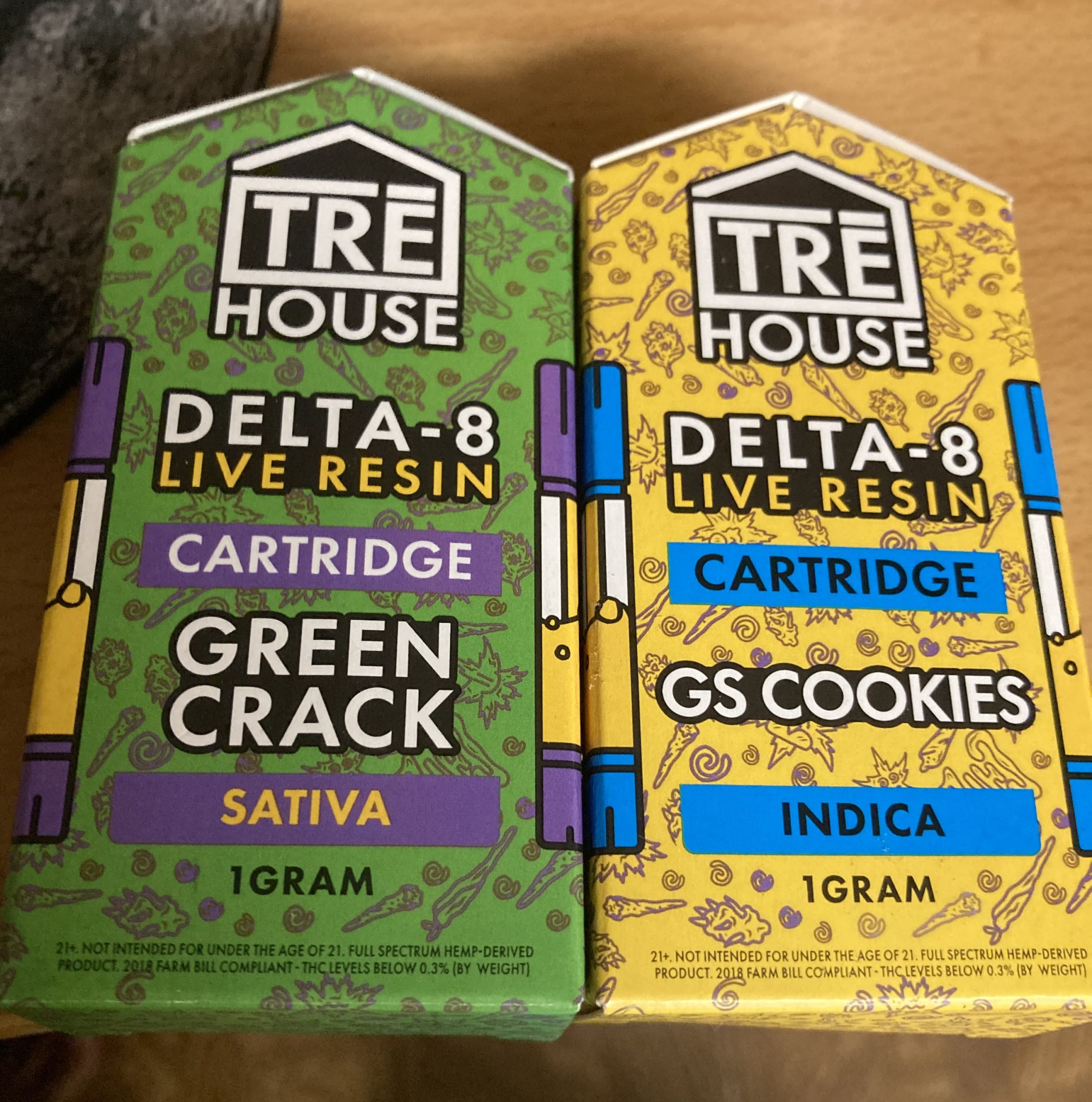 As always, TRE House kills it in the packaging department
I know I say this with every TRE House review, but they always excel with the packaging! The carts came in two boxes that were shaped like houses (get it…like Tre House). The packaging was covered in those cute little doodles and when you opened it up, the cartridges were inside another sealed bag that was also covered in colorful doodles. The packaging also had the strain category right on the front, so I knew right away if I was dealing with a Sativa or Indica.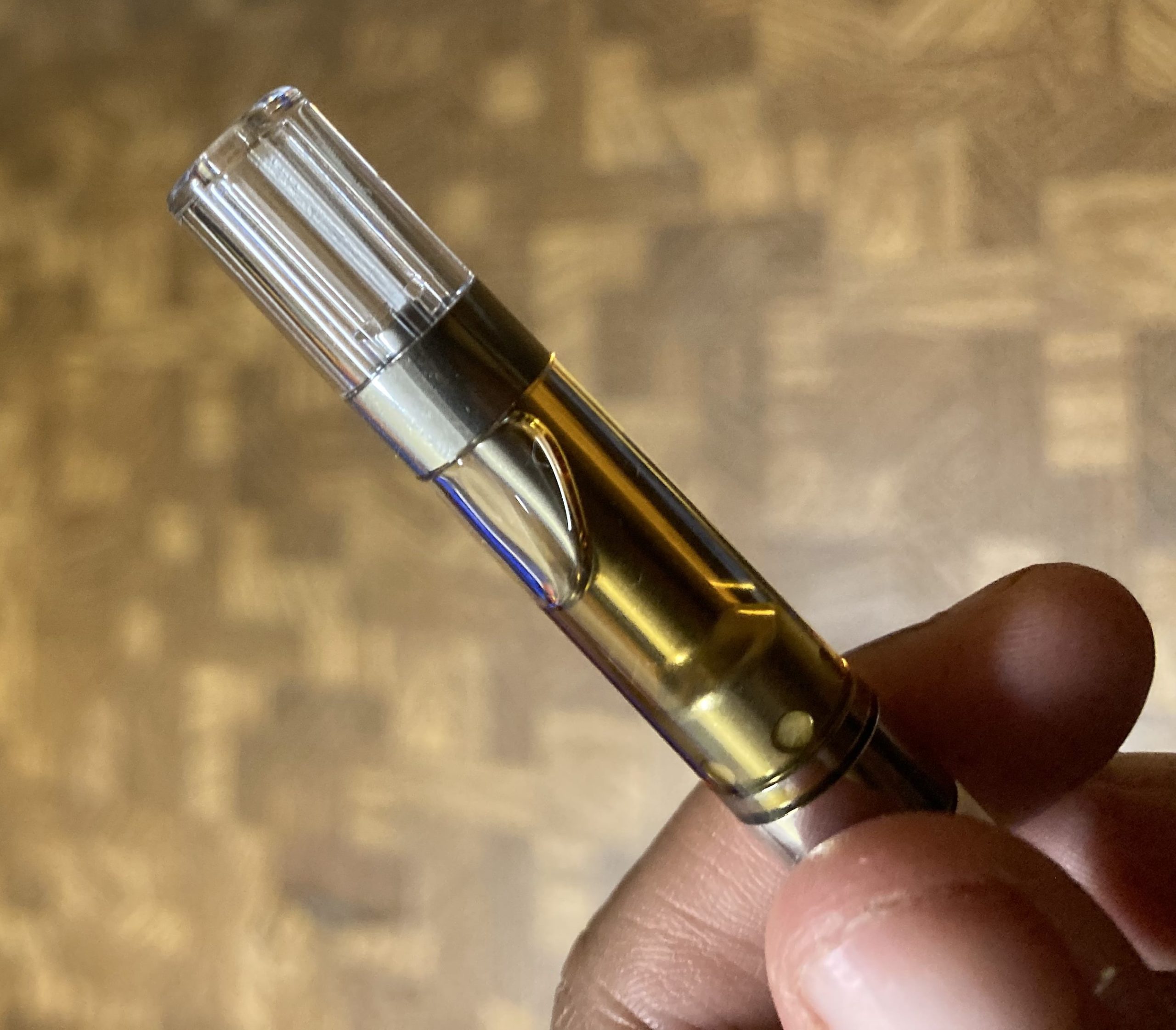 The carts aren't that costly, and you get a good amount of product 
The cartridges are the standard plastic kind that can fit into pretty much any 510-thread battery. The cartridges are full. They definitely don't short you on any of the live resin. These carts go for $16.99 on the Ethereal Gold Dispensary, so you're definitely getting bang for your buck.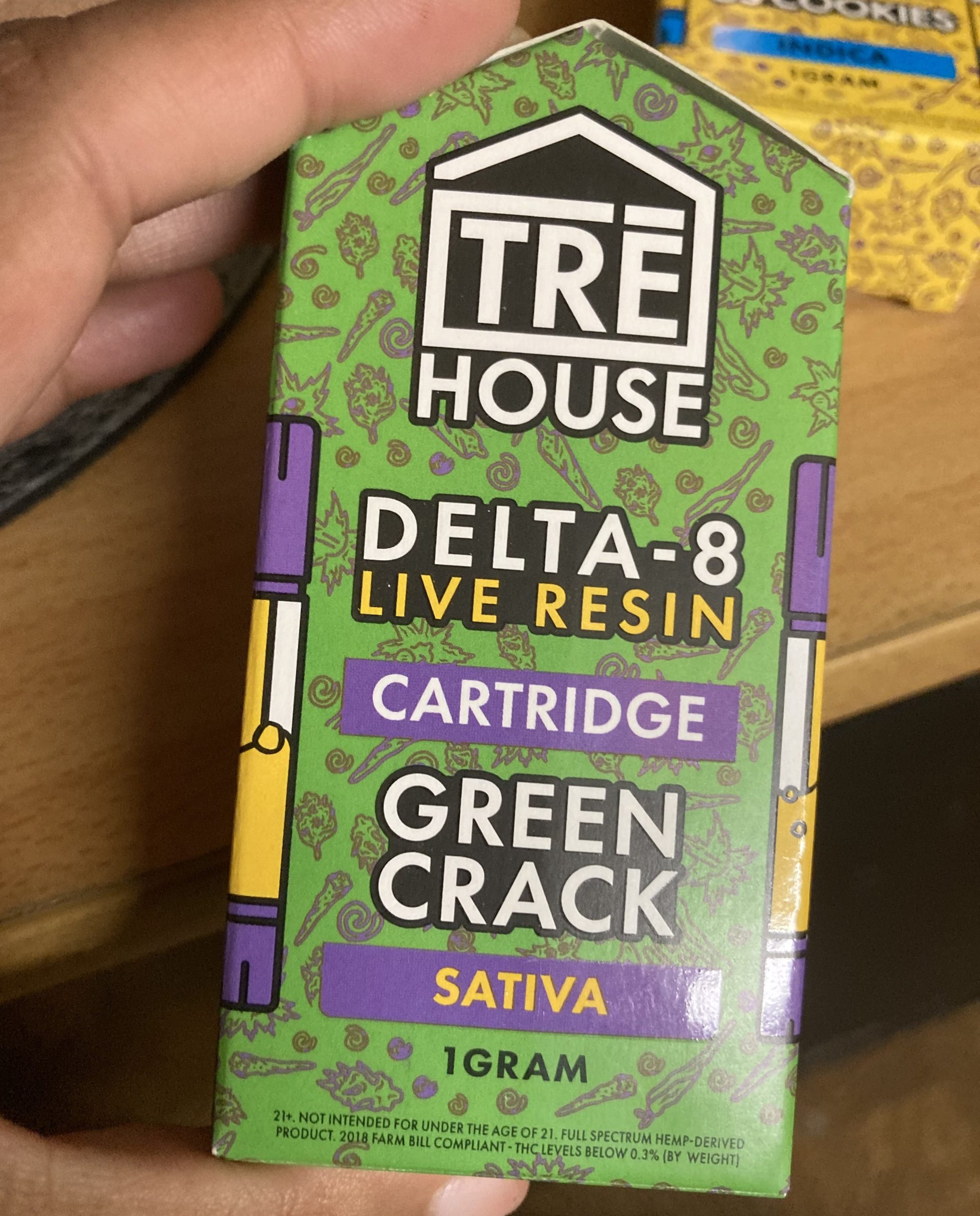 Both strains are potent and give euphoric highs
I tried Green Crack first because it's a Sativa and I had a few things to get done during the day. An energetic high was definitely the way to go. The cartridge didn't have a huge taste besides the normal weedy flavor that most live resin has. I took a couple of puffs and already started to feel a buzz. By the fourth puff, I was sufficiently high. I thought I would be more functional, but actually felt more euphoria than I thought I would, so I wasn't able to dive right into work. But, it was a nice pre-work high for sure.
Later in the day, it was time to go for an Indica vibe, so I tried out the GS Cookies strain. I took a few puffs and felt the high kick in, although I did feel more stoned. As with most Indicas, I felt a relaxing body high that helped take the edge off of the day. It made for a great end to a productive day.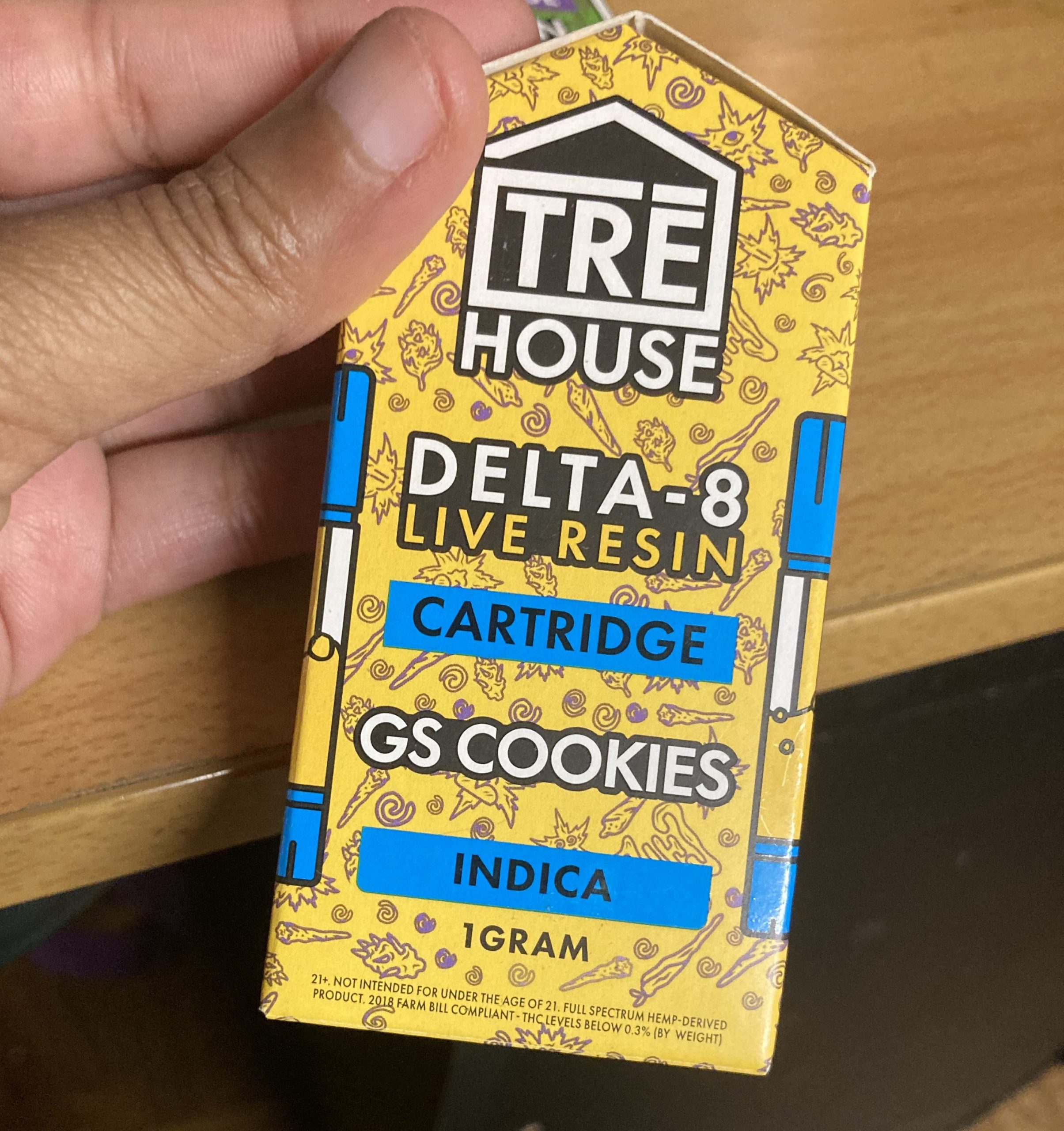 Concluding this review
Both of the cartridges had high-quality effects for a low price, and in this financial climate, I couldn't ask for anything more. 
You can find out more about TRE HOUSE Delta 8 Live Resin carts here.
Have you tried these carts? Let us know in the comments or on our forum.