REVIEW OVERVIEW

SUMMARY
The other day I was given the opportunity to try the PCKT VRTCL. It is a sleek battery that is compatible with most 510 threaded carts.
Pros:
Sturdy build
Nice design
5 temperature settings
Cons:
Slightly confusing at the start
You have to read the instructions in detail
Recommendations: None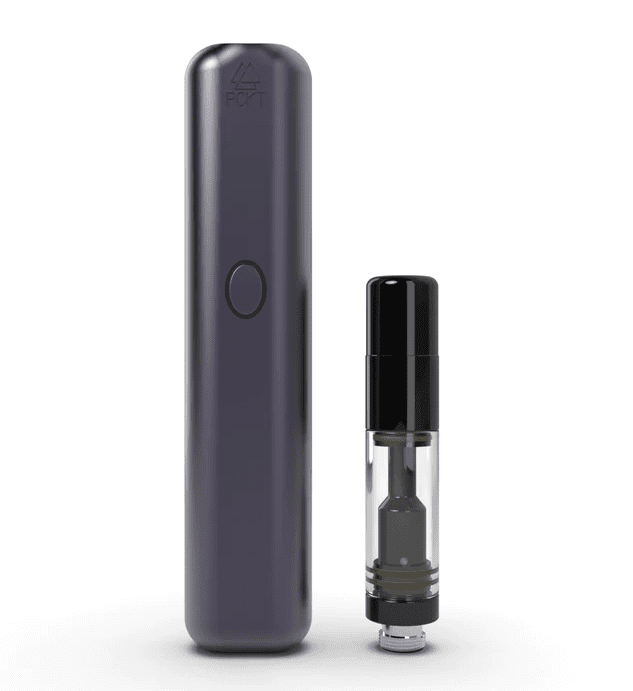 Comes with everything you need 
The VRTCL comes complete with empty carts to fill with your own concentrates which is really cool. It also comes with a USB-C cable in the box for charging which is incredible. I don't think it's standard anymore to put charging cables in the packaging for anything. Especially since now as a society most handheld rechargeable devices only have a total of maybe 4 different chargers. I feel like the expectation is frequently placed on the consumer to just already have these things and I like that it's not this way here. While yes I did have a USB-C already I still appreciate that I now have another.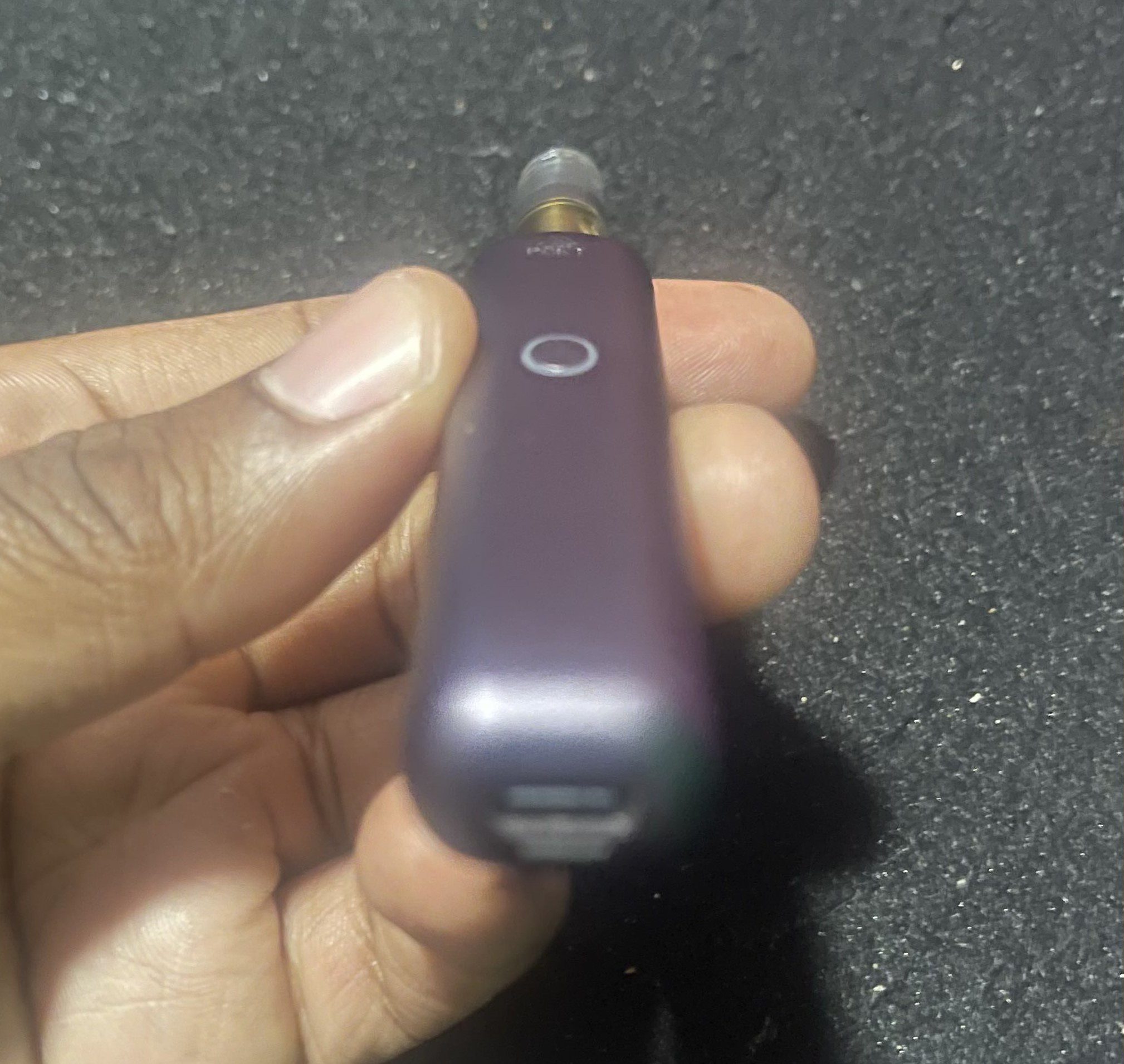 A good experience
Anyway, I ultimately had a good experience with PCKT VRTCL. I think the number of features makes it a bit difficult to just use straight out of the box. I remember I received the battery not long before I had to head out for the day. Then I opened the battery and charged it as I got ready. Then right before I left I put a new cartridge in it so I could use it right away.
So in fairness to the people at PCKT and designers of this battery they probably don't intend for you to get the battery and not have access to the instructions immediately, which are printed very conveniently on the inside of the cool-like unraveling triangle box it comes in. I don't know if this is actually more eco-friendly by saving the paper of printing the instructions, as it is on the inside label. But it feels like it so that's cool and also takes away the go online for more information companies trying to reduce their carbon footprint frequently do.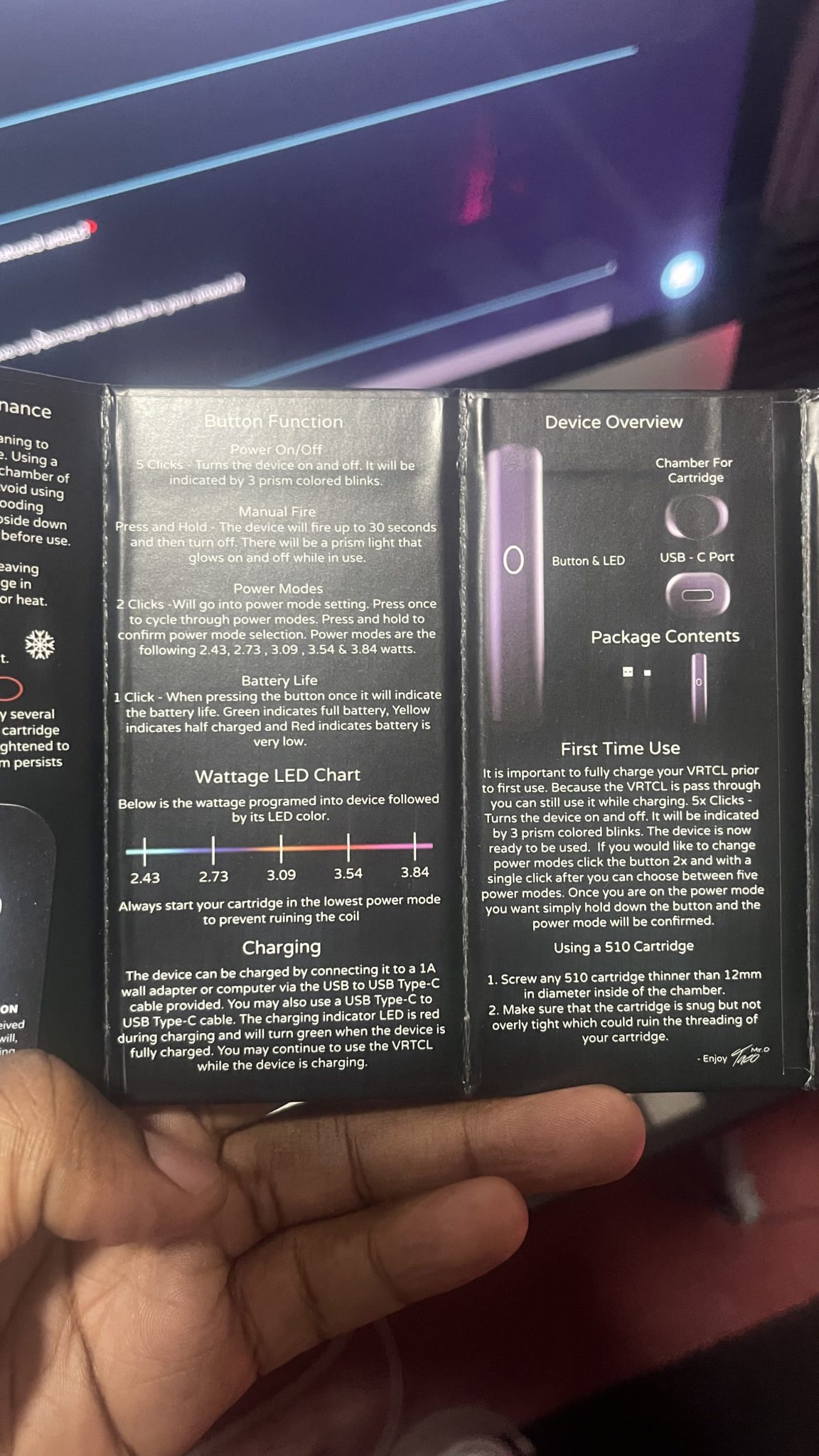 5 Temperature settings
So in terms of actual use, PCKT VRTCL has 5 different temperature settings. They are toggled with the same button as the power on/off and activation. The heat settings are great because I sometimes have an issue of feeling like I am not feeling the effects of a cartridge if I have been already using different THC products throughout the day. A few quick taps and it just gives the battery the boost it needs to really get you a nice hit. So that itself is a great feature.
One thing that took a bit of getting used to with this battery is that when you click the button to activate takes a moment to begin heating the cart. While this is an incredibly small detail when I didn't have the packaging for instructions I felt like I didn't know how to use it for a moment because I have become increasingly more used to the inhale to activate style batteries. It is a very small detail and one that probably could have been remedied if I didn't have to think back about the instructions as opposed to having them right next to me during the first use.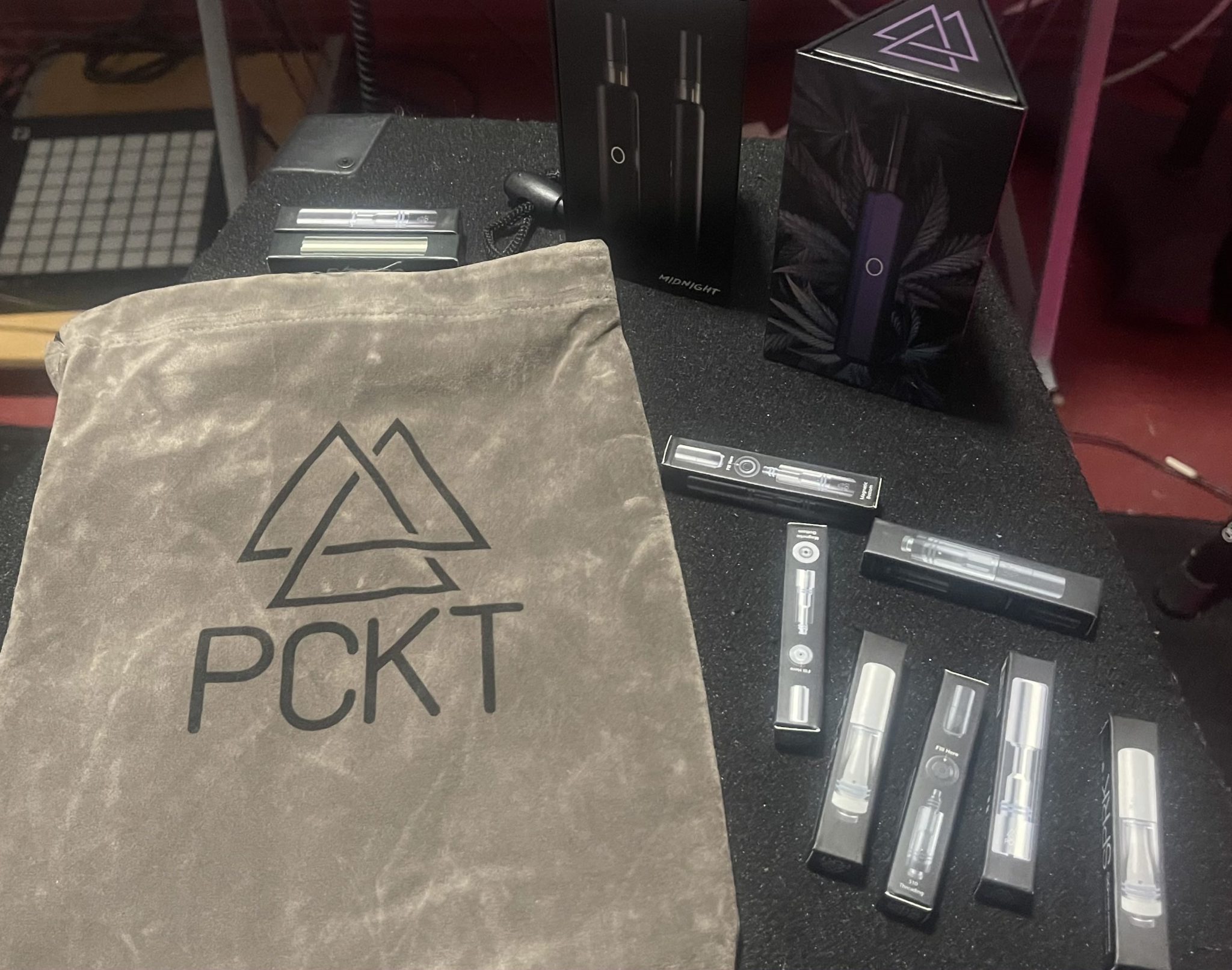 Concluding this review
Overall the PCKT VRTCL was pretty solid. What it lacks in ease of use is ultimately made up for by its effectiveness. Especially of the different power levels which feel like an anti-plateau function. Truly great in my opinion. I hope to try more of their products in the future.
You can find out more about PCKT products here.
Have you tried the PCKT VRTCL? Let us know in the comments or on our forum.