Here it is, the end of 2021, and we're another year older and not a bit wiser. Hard to believe that this is our second holiday season under a global pandemic, and we're all just getting used to this being life now. But… at least we have our weed!
As is typical for any year in this amazing, fast-growing industry, 2021 brought us many new developments. We've seen delta 8 and its counterparts become the new darling cannabis organic compounds. We've seen many new pieces of legislation introduced in the continued slow progress towards total legalization. And of course we have spread more awareness about product safety in the cannabis industry, with news regarding regulation of dispensaries, testing labs, and cannabis extract brands. The fake carts are still out there, but you're all learning to avoid them.
UPDATE before we get started, we have green Christmas wishes from Dr. Dabber's own Santa:
#StonerFam #WeedLovers #CannabisCommunity : Your jolly green Santa has arrived! Courtesy of @DrDabber ! 🤣🎅 pic.twitter.com/zo1oTepPvz

— DabConnection 🇺🇦🇺🇦🇺🇦 (@DabConnection) December 23, 2021
Well, let's see what Santa will be packing into stockings for the stoners, smokers, tokers, dabbers, and vapers this year.
Content note: Our gift lists are limited to products that do not contain cannabis or cannabis derivatives. We keep it that way so that it's applicable nationwide, and also legal to mail.
For more cannabis gift ideas, visit our 2020 Dab Connection Gift Guide.
The Cannabis Advocate : A Portrait of Maryann Loncar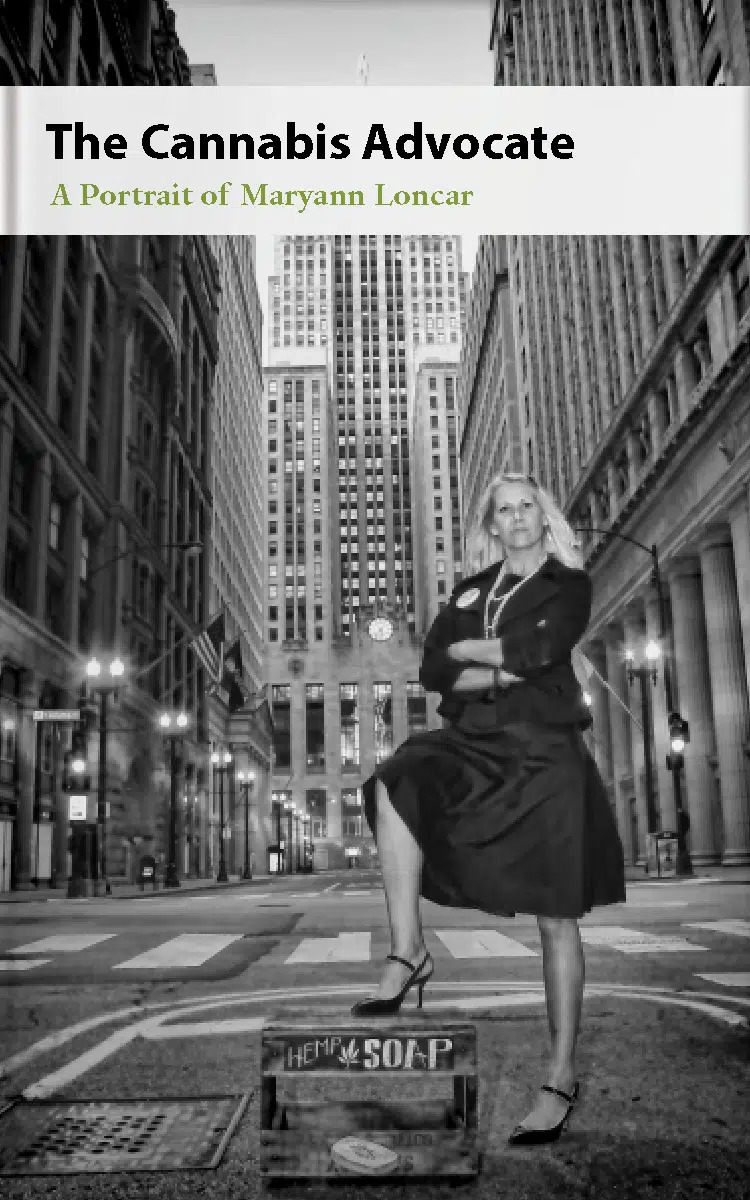 Order The Cannabis Advocate : A Portrait of Maryann Loncar here.
We don't get a chance to spotlight many cannabis advocacy authors around here. This industry is still so new that your humble penguin can count others who, like himself, specialize in writing about the cannabis industry on one, er, flipper. So it's a rare opportunity to find a whole book on the topic.
Maryann Loncar has been a tireless crusader for cannabis legalization and medical marijuana patients' rights, enough to go straight to Washington and rattle some doorknobs. This book recounts her adventures and her advice to other cannabis advocates and activists. She offers her insights into how cannabis advocacy can be done, and tells the story of how her lobbying efforts swayed the Senators and Representatives of the State of Illinois (right here in the Midwest!).
Needless to say, this topic applies to anyone who is remotely interested in cannabis, whether their interest be pharmaceutical or recreational. If I had one magical Christmas wish, it's that a bunch more activists used this book as a template to bring about similar change in their own state. Ents together strong!
And now on to the rest of the Holiday Gift Guide…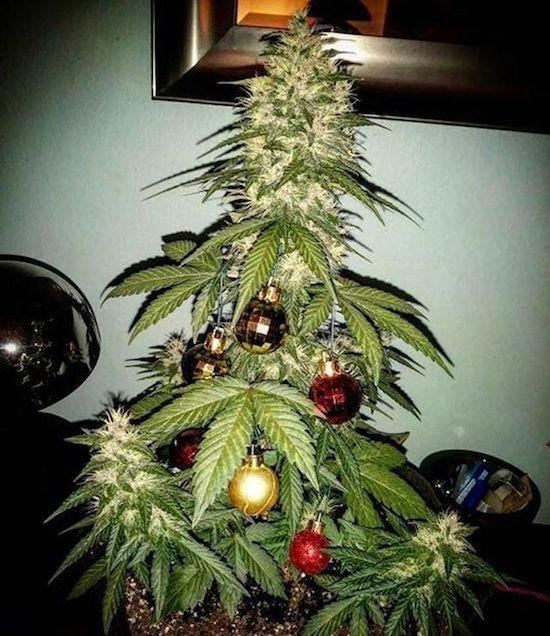 Products We've Reviewed On Dab Connection:
Here are the products we're reviewed in the past year which we could vouch for quality stoner gifts. We remind readers that we take no kickbacks, commissions, or payment of any kind for reviews.
eRigs
Dr. Dabber Boost EVO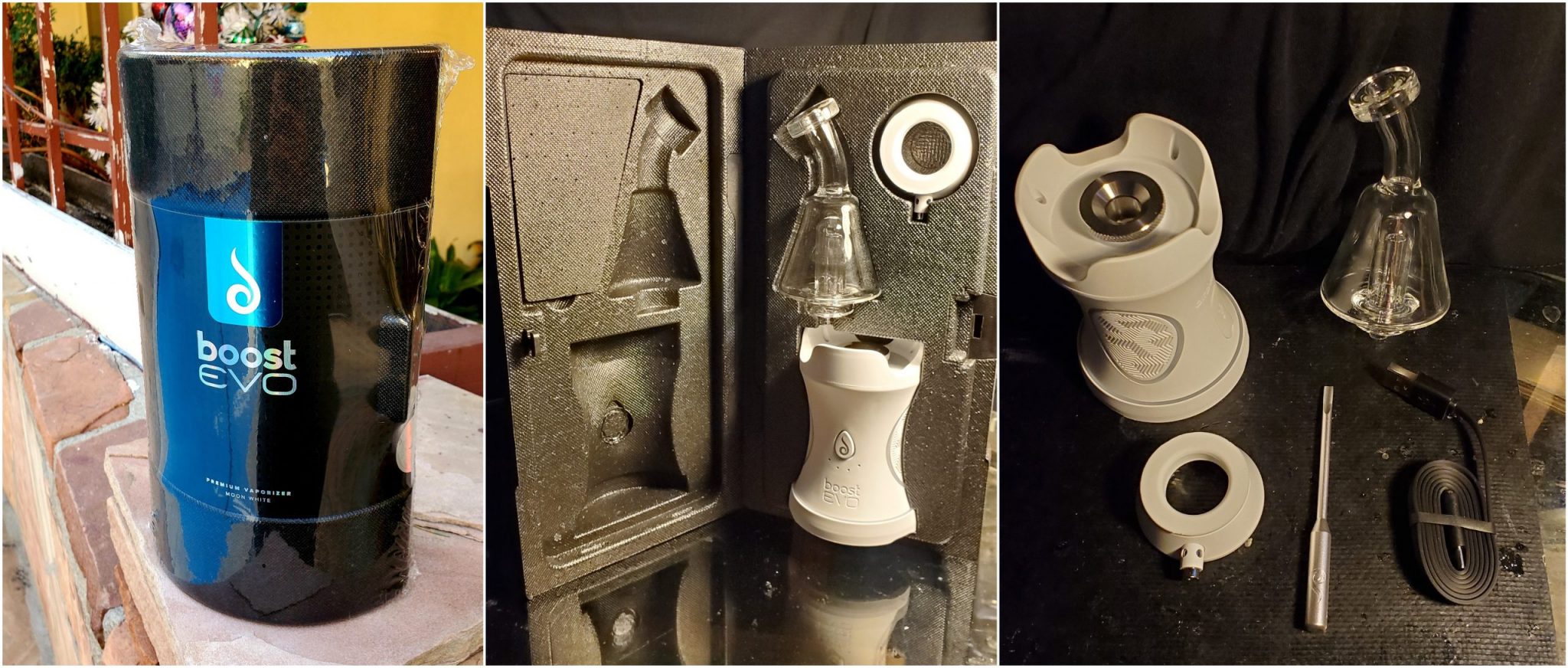 Our full review of the Dr. Dabber Boost EVO.
We review a ton of eRigs around here. I mean, the whole site's name is DabConnection, we're pretty much obligated to stay huffing and puffing here 24/7. It's a tough job but somebody has to do it.
So it's no small praise for our reviewer Ben Chu to say "Overall, Dr. Dabber Boost EVO is easily one of the best, most efficient, and most versatile portable E-Rigs I've used so far." Dr. Dabber's Boost EVO is a marvel of efficient design, in an elegant and classy model. If Sherlock Holmes dabbed, he'd probably use a Dr. Dabber Boost EVO.
VapeDynamics Dip

NOTICE: VapeDynamics' website appears to be shut down currently. No idea what's going on.
Our full review of VapeDynamics' The Dip.
Well. This is stupid. VapeDynamics The Dip was going to be our *other* recommended eRig. It got very high marks from us. It's even an affordable rig in its range. But their site says: "Unfortunately due to the PACT Act, we have to temporarily close down our online store."
We wrote about the PACT Act way back in April, when it looked like it was going to die on the floor. The USPS delayed implementing it this long, apparently, but even with it in effect, the act is so haywire in its text that it might only be applicable at tea parties for the Mad Hatter and March Hare for all we know.
Anyway, sorry to see you leave the party, VapeDynamics. Maybe comment here when you open up again?
It is too late in our holiday schedule to replace this slot on the list, so, uh, sorry?
Nectar Collectors
Freeze Pipe Nectar Collector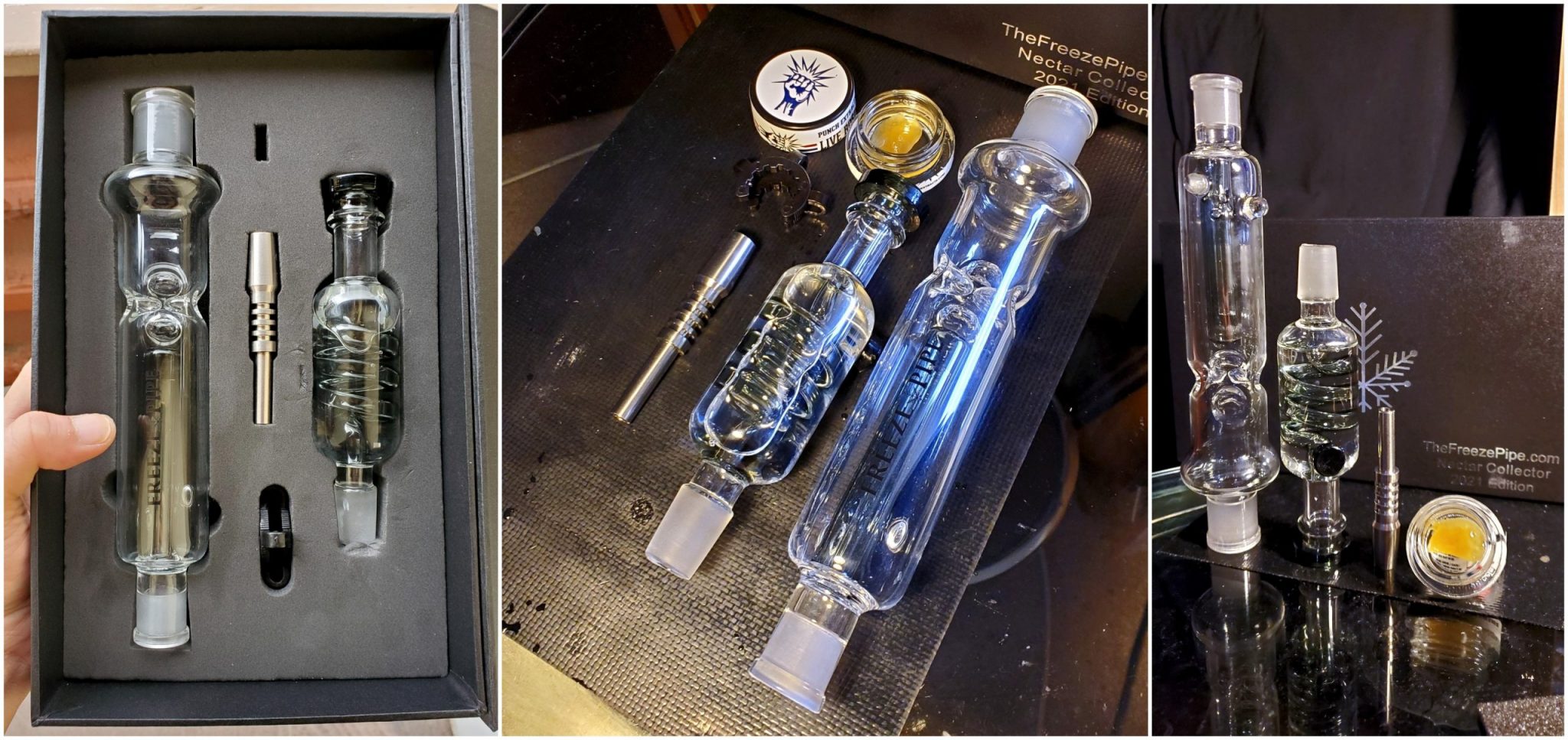 Our full review of Freeze Pipe Nectar Collectors.
Nectar collectors are a niche interest in the cannabis community, something even their most diehard fans will admit. We understand, blowtorches are scary. Your humble penguin gets terrified to be in the same room with a lit candle. For those of you on Team Nectar Collector, party on!
Freeze Pipe won our hearts for its innovative design. Our reviewer observes that Freeze Pipe "allows for some of the smoothest, tastiest and biggest milkiest hits for a nectar collector. It's just mind-blowingly cool to look at and use, too. Let grandpa roll himself a fattie over there in the rocking-chair corner; Freeze Pipe is how Buck Rogers dabs extract – by commanding the mighty powers of fire and ice!
Vaporizers
XVape XMax Starry 3.0

Our full XVape XMax Starry review.
It's always a tough choice with vaporizers, but we were won over by the affordable XVape Xmax Starry. XMax has improved a lot over the line of their products we've tried. Starry 3.0 is "a surprisingly versatile portable conduction vaporizer that improves on the previous versions with newer features such as haptic feedback, an improved mouthpiece, and better overall performance."
Besides, it just looks cool. It can handle herb or extract, and does it while looking like something James Bond would be hitting.
Miscellaneous Rigs
HAMR Cold Start Rig

Our full HAMR Cold Start Rig review.
The wide world of cannabis dabbing has really impressed us with the many innovative designs, and a million ways to dab. So many combinations of concepts, so much gadgetry. And then there's HAMR, where you get the glass and a solid base and a torch. You're a grown-up, you know what you're doing and hence do not need a digital read-out and buttons you have to tap in Boy Scout Morse code. As our review states, Cold Start is "for anyone looking for a unique dabbing experience with very little assembly needed." You know who would be good to give Cold Start? Somebody from the Mythbusters who values portability in places where they don't even have electricity.
Waxmaid Water Bottle Traveler Pipe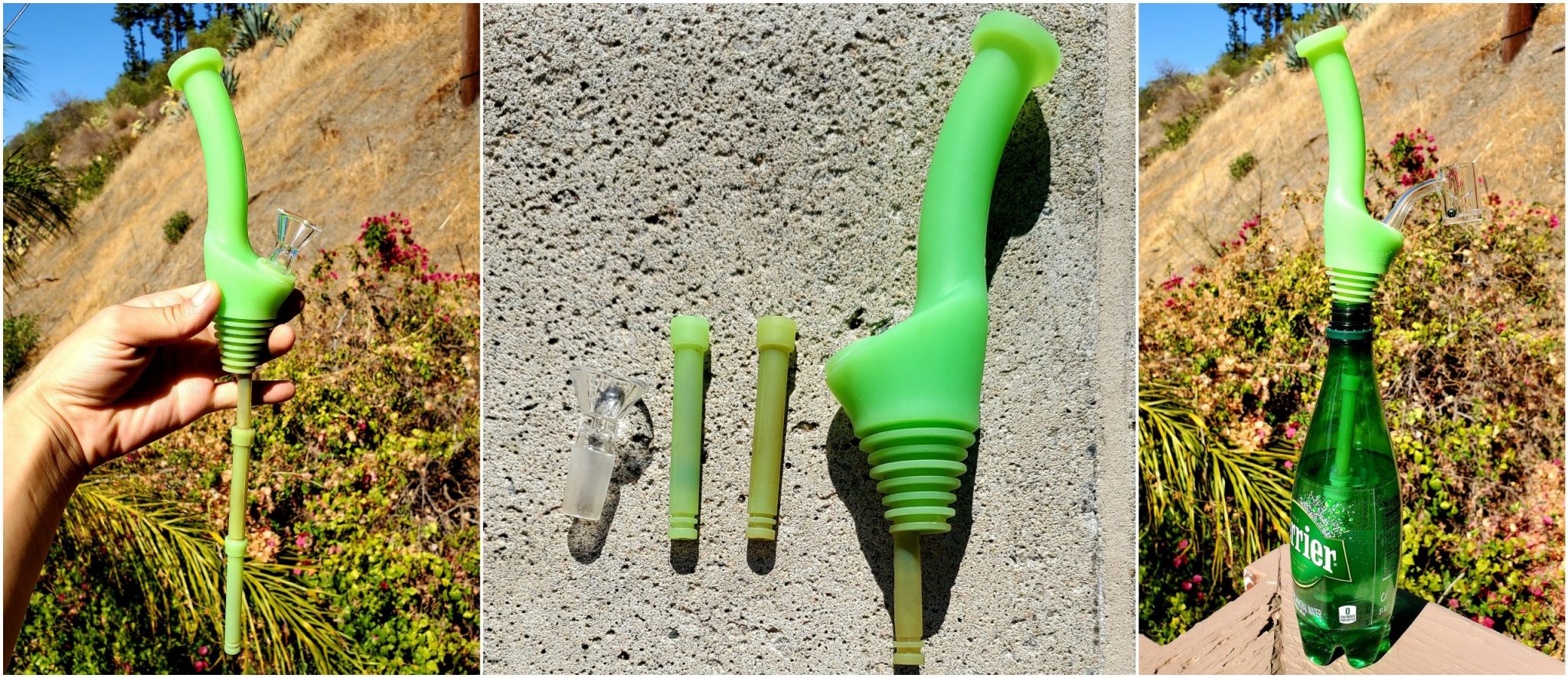 Our full Waxmaid Water Bottle Traveler Pipe review.
Sometimes you have to consider the misfits in life, especially during gift season. We're quite charmed with the Waxmaid Water Bottle Traveler Pipe, which nicely compliments their Dugout for a true backwoods adventurer who can still find a good dispensary for the extract itself. We find it "an extremely versatile traveling companion that doesn't sacrifice the flavor of your herbs and extracts." Beyond that, it's silicon, so it's rugged enough for even the klutziest dabber. If you peek in the back of the Mystery Machine,  Shaggy and Scooby are puffing away, and that explains why they offer to dispose of all the cans and bottles on those long road trips.
Wax Pens
Dr. Dabber Stella

Our full Dr. Dabber Stella review.
Wax pen users are spoiled for choice this year. At the top end of the offerings is the Dr. Dabber Stella. We say it's "highly recommended for its excellent build quality, intuitive design, long-lasting battery, and its highly efficient performance. Its compact size is slightly more discreet and feels significantly lighter than the Utillian 5 wax pen." For their current marked-down price of $74.99, they're a classy stocking stuffer for the wax vaper who takes after Cary Grant.
Linx Ember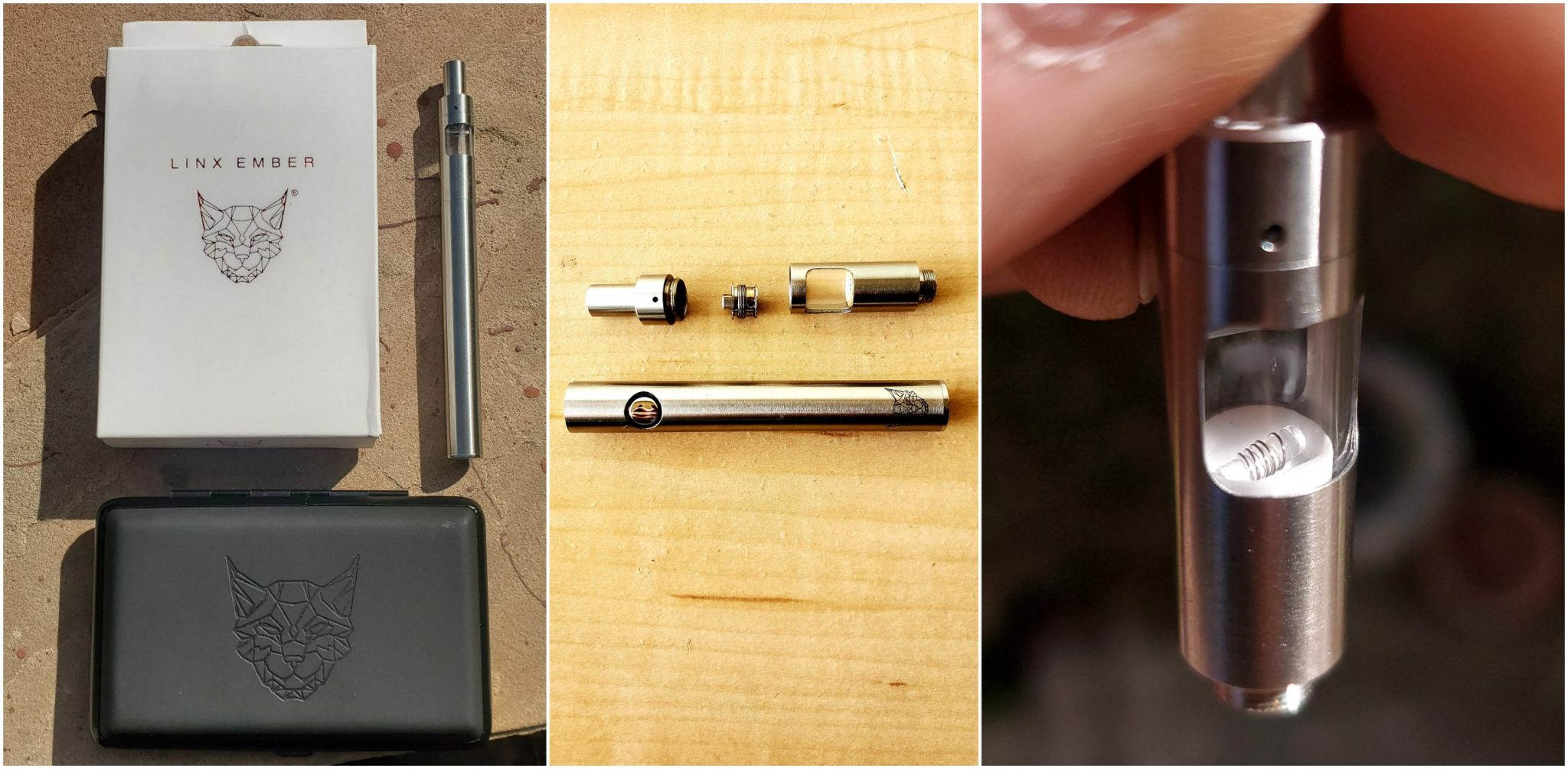 Linx is another brand name we have come to have good things to say about here on DabConnection. The Linx Ember continues their brand line's offerings of well-designed products. Our reviewer states: "this is one of the best options for a slim, budget-friendly wax pen, compared to other similar wax pens, such as the G Pen Nova." The Link Ember is indeed at the mid-price-point, without sacrificing quality. Also look how easy that package is to wrap! We could just picture Fred MacMurray enjoying his favorite extract around the fireplace with a Linx Ember.
Utillian 5

Like we said, spoiled for choice on the wax pens this year! If we have three that review so close to each other, that calls for a trifecta. The Utillian 5 comes in with: "Overall, this is easily one of the strongest, most durable, and user-friendly wax pens I've used so far." This is another great option for the wax connoisseur, a no-frills package that packs in the quality where it counts.
Miscellaneous Stuff!
So that's highlights of all the vapers, dabbers, and smoker's hardware we covered this year. Now for the "stoner who has everything," we get to the fun holiday gift ideas. Not everything below is personally reviewed by the DabConnection staff, but it's all great inspiration for gifts to please any cannabis-lover.
Canlock

Our Canlock review.
It's a jar to keep your weed in! That's it, we're done already! Still it is a nice jar, with a locking lid that seals in the freshness so your dank stays as skunky and rich as the dew-kissed morning she was picked!
My Rolling Tray

Our full My Rolling Tray review.
Well what are we going to do, leave rolling trays off the cannabis gift shopper's list? We score My Rolling Tray a +1 for having designs including fan franchises like The Mandelorian and Sailor Moon. IN fact, they let you pick any custom design you want, because this is the 2020s and we get to do that.
Dope on a Rope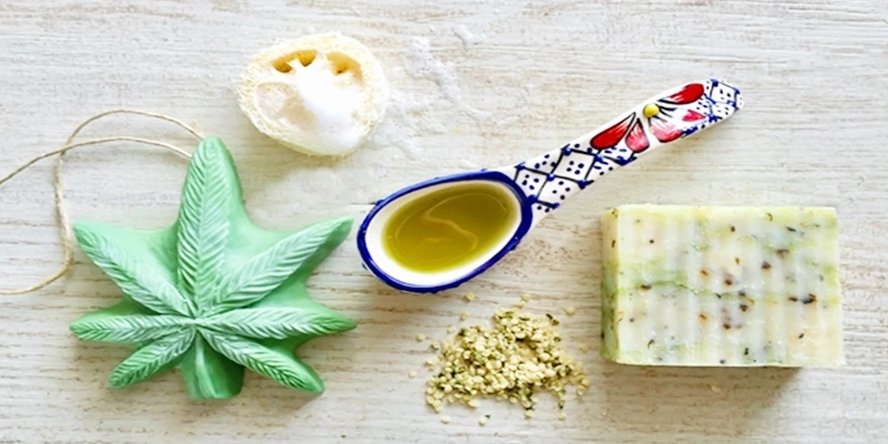 Who are we kidding? We have to include this, because some of you are bent on those goofy novelty gifts. In fact, they have a whole line of these, scented to resemble several specific strains. Isn't that clever? Get it here, you comedians.
Cannabis-Themed Face Masks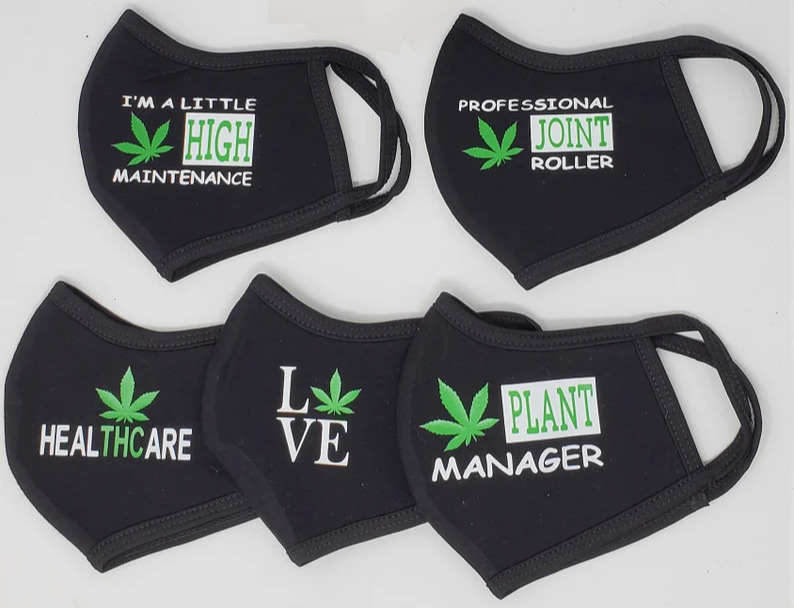 Get cannabis-themed face masks here.
Got a dispensary staff to outfit? COVID masks are just going to be a fixture in our Holiday Gift Guides until, you know, whenever. These are all great to use for employees at a dispensary, cultivation facility, budtender staff, or anyplace you want a group theme.
Marijuana Leaf Christmas Tree Ornament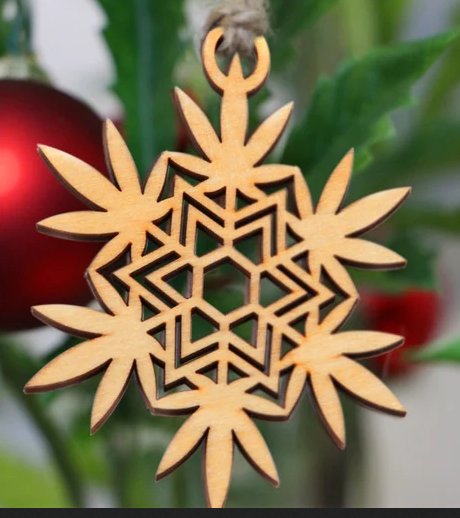 Get the Marijuana Leaf Christmas Tree Ornament here.
We can't believe it took us so long to post one of these! Must have for every stoner tree, what else to say?
Optical Glass Loupe Magnifier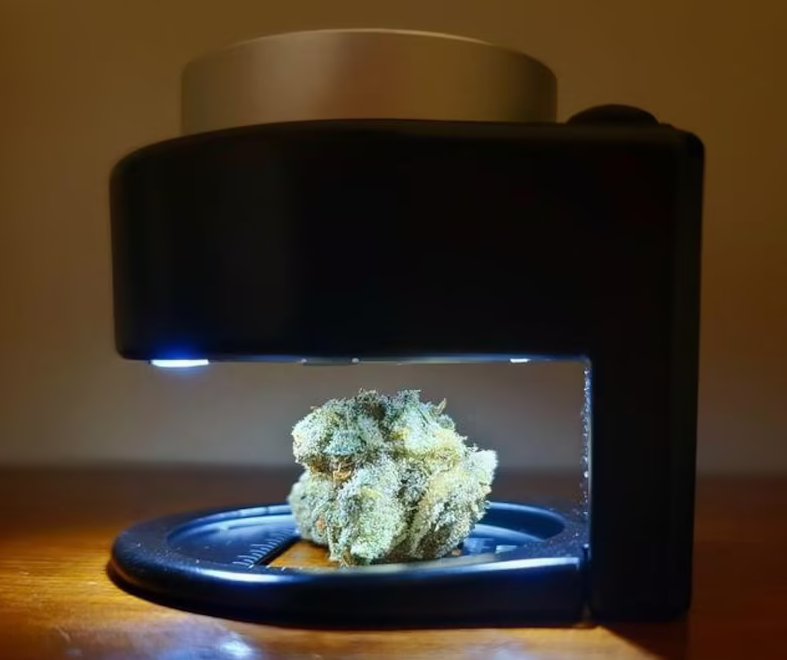 Get the Optical Glass Loupe Magnifier here.
This is one of those practical ideas you don't think of until you see it. Every cultivator and vendor probably has a use for magnifying a nug of weed, to identify strains, check trichomes, or check for issues. Since weed is getting close to the volume of the diamond industry anyway, we might as well start treating nugs like gems. Besides, this looks cool in your dark stoner pad.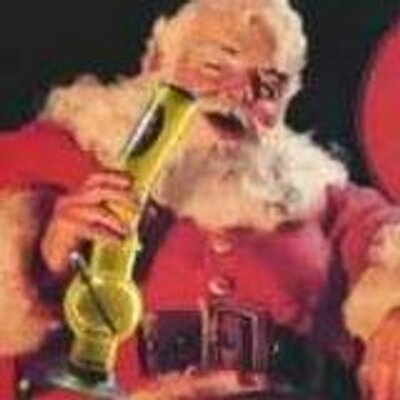 Readers, you may recommend more!
Your feedback matters to us, here on the comments or in our winter wonderland forum.