REVIEW OVERVIEW

SUMMARY
Today we will try out some vape carts from Hiistick. Hiistick offers various delta 8 products such as carts, disposable, gummies, and tinctures.
Pros:
Good flavor, convenient, and easy to use
I like how they have well known Cannabis strain names
Effects seem good for Delta 8
Cons: 
Terpene content is not given
Recommendations: These Delta 8 THC vape carts have been helping me conserve my medical marijuana products, and also I like how they are better for use during the daytime.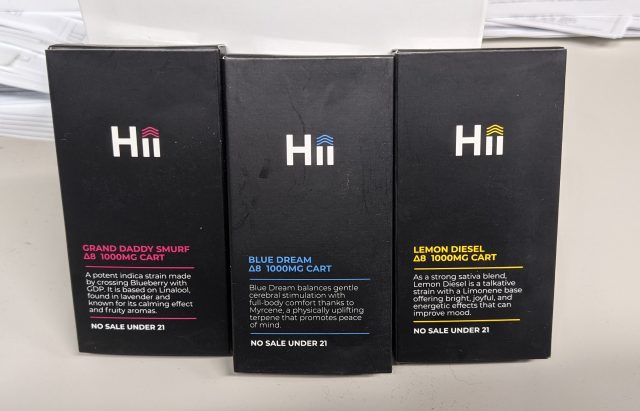 Who would enjoy this?
I think anyone who enjoys cannabis would like these Hiistick vape carts.  Especially those who aren't fortunate enough to have medical or recreational marijuana where they live.  Counterfeit vape carts have been a serious problem for years.  In my opinion, any tested product such as these Hiistick vape carts is a superior option to unregulated, black market products bought from the street.  I first got my medical marijuana card about 18 months ago, but before that, I bought all kinds of illegal street carts that oftentimes didn't give me any kind of effect.  I hated the inconsistency, but in retrospect, I am so grateful that I didn't lose a lung or something.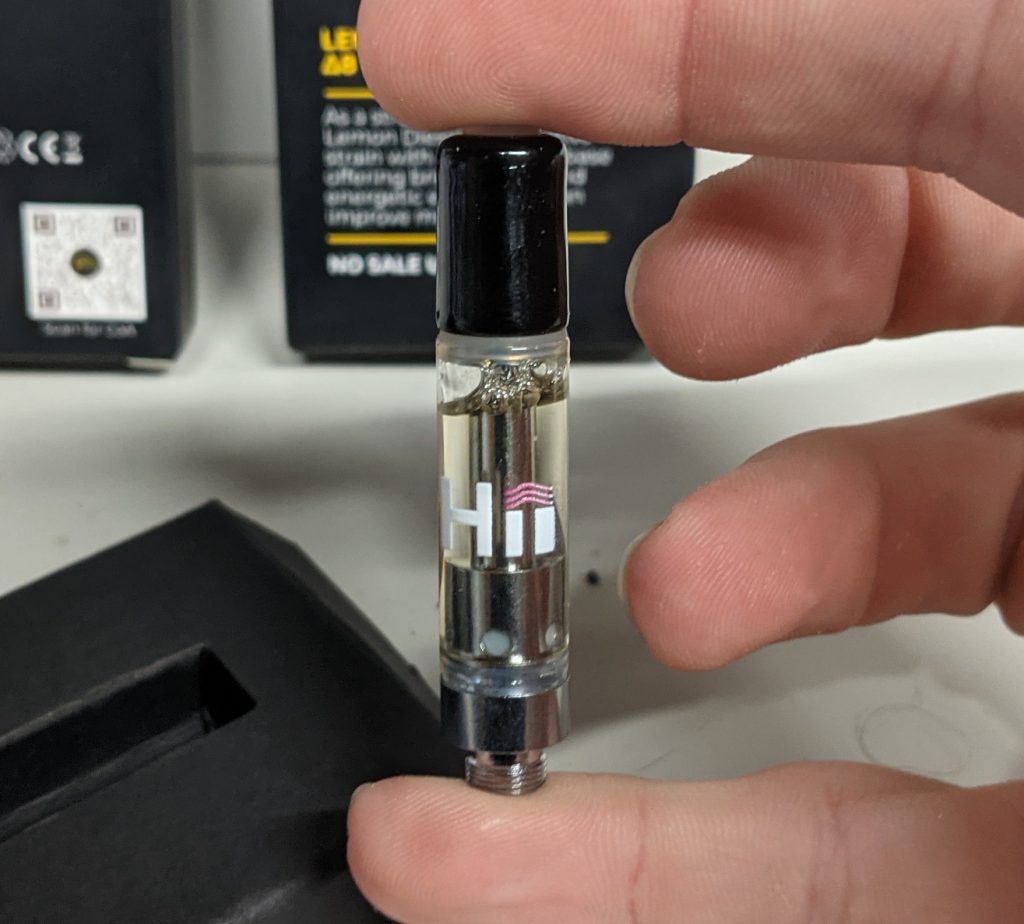 Motivate, Mindful and Mellow
I got three different strains of Hiistick vape carts to review.  Indica strains are my favorite, but I'm not super picky.  I got one of the "Motivate", one "Mindful", and one "Mellow", which I think corresponds to Sativa, Hybrid, and Indica.
Motivate yourself
The "Motivate" cart I got is a Lemon Diesel, 1000 mg Delta 8 THC cart, and the description says "As a strong Sativa blend, Lemon Diesel is a talkative strain with a Limonene base offering bright, joyful, and energetic effects that can improve mood."  On the back of the box, it says "Ingredients: 100% Organic Hemp Delta-8 Botanically Derived Terpenes"  There is also a QR code on the back that sends you to a website with lab reports.  The oil itself is almost totally clear, and there is no brand name on the actual cart itself.  The flavor of the vapor is a nice, tart, citrusy flavor and the vapor production is good.  I am enjoying the effects too.
Be mindful
The "Mindful" cart I got is a Blue Dream, 1000 mg Delta 8 THC cart, and the description says "Blue Dream balances gentle cerebral stimulation with full-body comfort thanks to Myrcene, a physically uplifting terpene that promotes peace of mind."  The back of the box is the same as the Lemon Diesel.  This one also has nearly crystal clear oil inside.  It has a nice, sweet flavor, and reminds me of the few times I have had Blue Dream strain in the past.
Mellow land
The third cart I got, which is the "Mellow" option, is Grand Daddy Smurf, Delta 8 1000 mg cart, and the description says "A potent Indica strain made by crossing Blueberry with GDP.  It is based on Linalool, found in lavender and known for its calming effect and fruity aromas."  The back of the box is the same as the other two.  This oil again is nearly crystal clear, and the cart hardware has no name brand.  I am a big fan of Linalool.  It's one of the easiest terpenes for me to identify, with the lavender scent.  There is definitely a nice, sweet, lavender scent with this vape cart.  The effects seem nice as well.
It's cool how they mention the specific terpenes.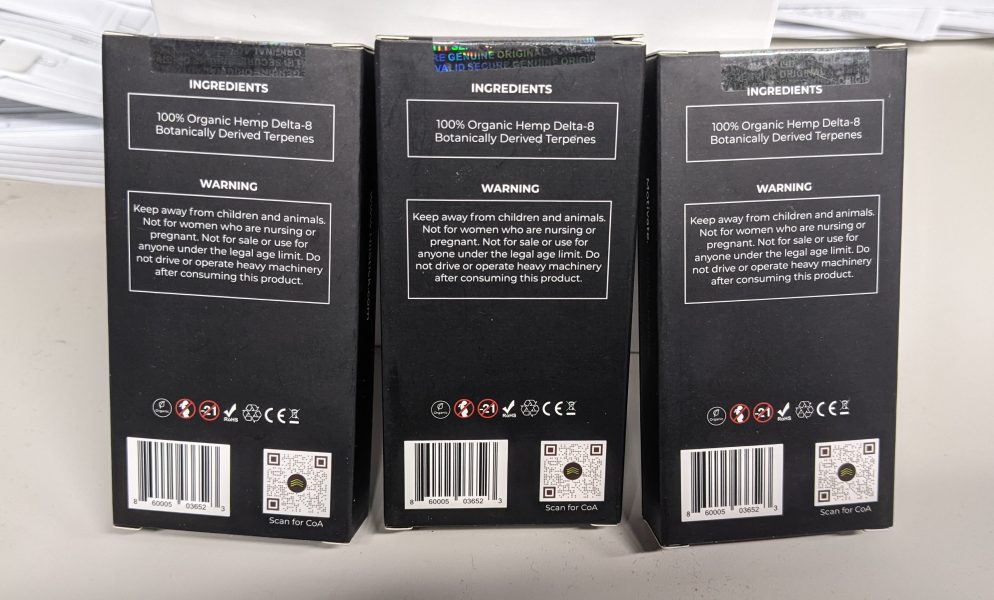 High-quality cartridge hardware
I do wish they would have gone with a name-brand vape cart, like CCELL or AVD, but these seem to work fine.
Similar Cannabis products for comparison:
I've only tried a few delta 8 THC products so far, but so far they seem to help make the medical marijuana vapes last longer, and I enjoy the flavor of these Hiistick Delta 8 vape products.
Conclusion
I am glad that I tried these delta 8 disposable vapes.  It's fun to explore this new world of THC products.  These seem to have effects and I really like the flavor.  You can find out more about Hiistick products here.
Have you tried Hiistick carts? Let us know in the comments or on our forum.