REVIEW OVERVIEW

SUMMARY
Here we review the Grandiflora cartridge. It turned out to be pretty impressive. It uses good hardware, has good strength (despite its lower THC percentage) and the oil quality stayed consistent throughout the cartridge.
Pros:
Great quality oil
Good strength
Real cannabis terpenes 
Cons:
Lower THC percentage 
Some carts that cost the same are stronger
Recommendations: I would like to see a stronger version of this cart. If one is out there I would definitely try it.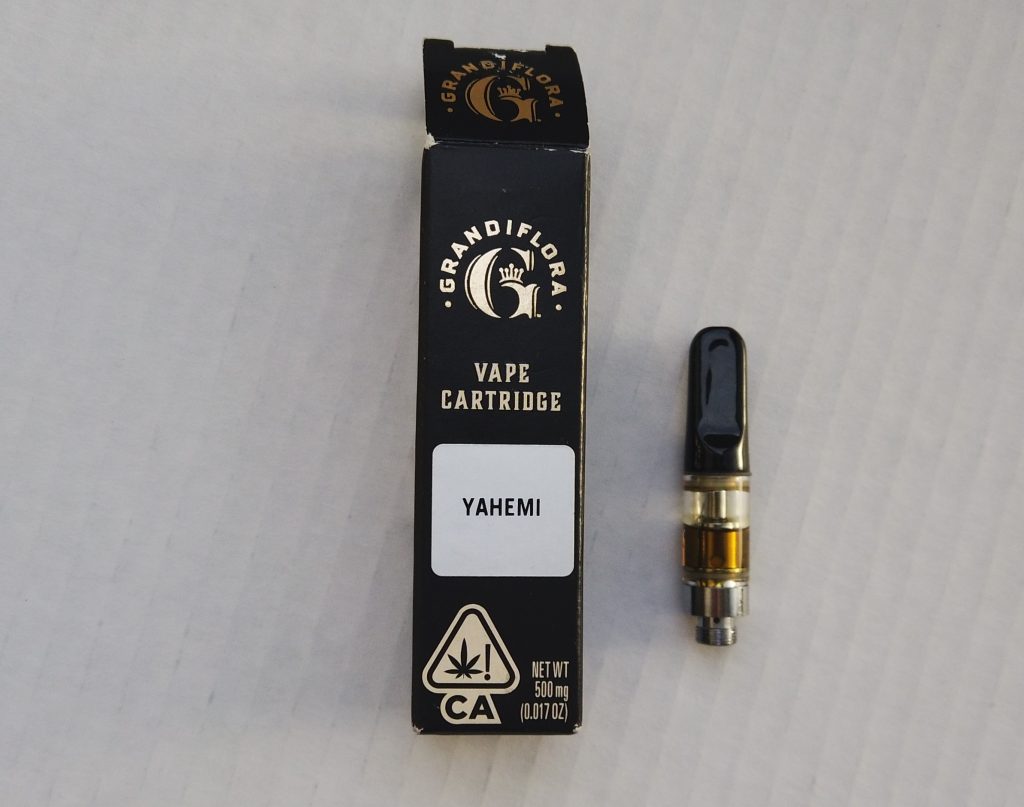 Grandiflora uses AVD hardware
AVD carts are made with high-quality borosilicate glass. AVD cartridges are the ideal vape cartridges for low-viscosity CBD and THC oils. They have an innovative ceramic core that keeps your heating coil entirely encased, which ensures that your precious oil flavor is preserved and appropriately vaporized. AVD is the main competitor of CCELL and as with CCELL, you can always expect very good quality hardware that delivers on all fronts.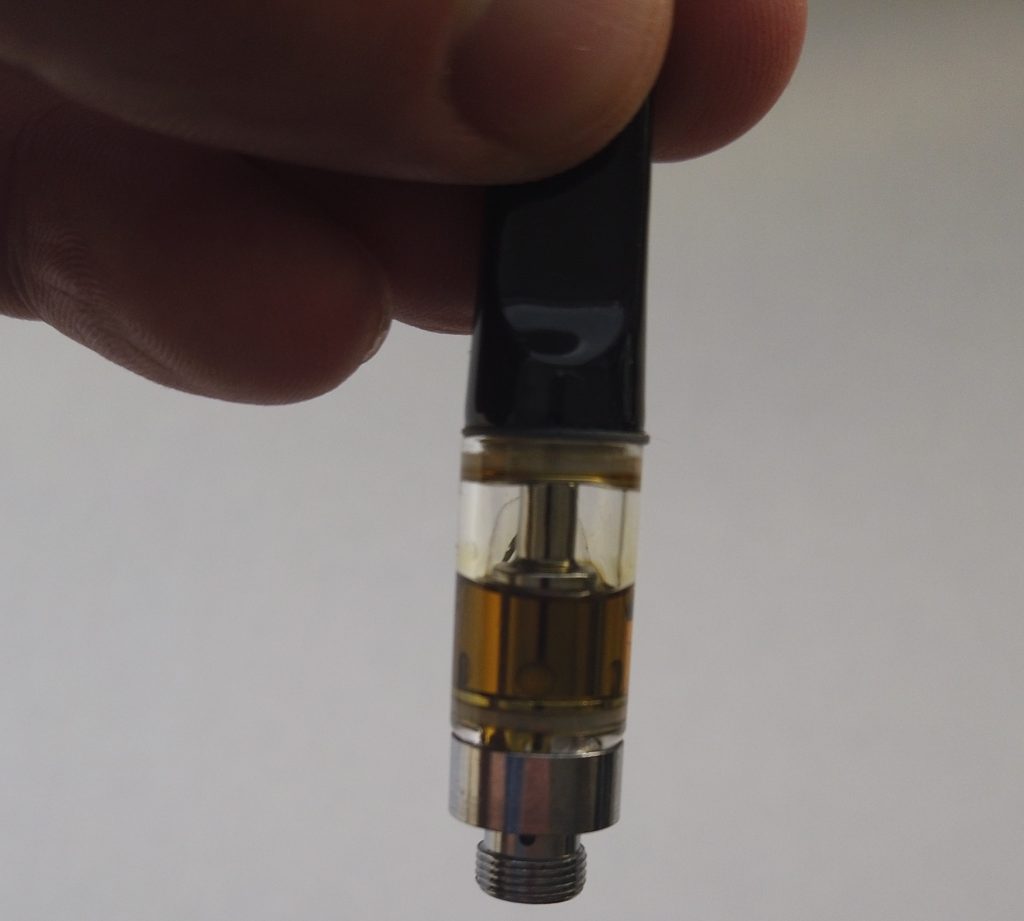 The strength of the Grandiflora cart is good but not super strong
The strain used in this review is Ya Hemi and the THC came out to 70%. It's a strong cartridge, and definitely in the top 30-40% of other cartridges based on strength. However, this came at the standard price of $35 plus tax and there are other carts that are a better dollar-on-dollar deal on the strength. An example of this would be the URSA Extracts full gram cartridge coming at $60, which overall offers more strength per dollar. However, when you compare it to something like Heavy Hitters Live where you are getting charged $50 plus tax for a half gram, then Grandiflora looks like a much better deal.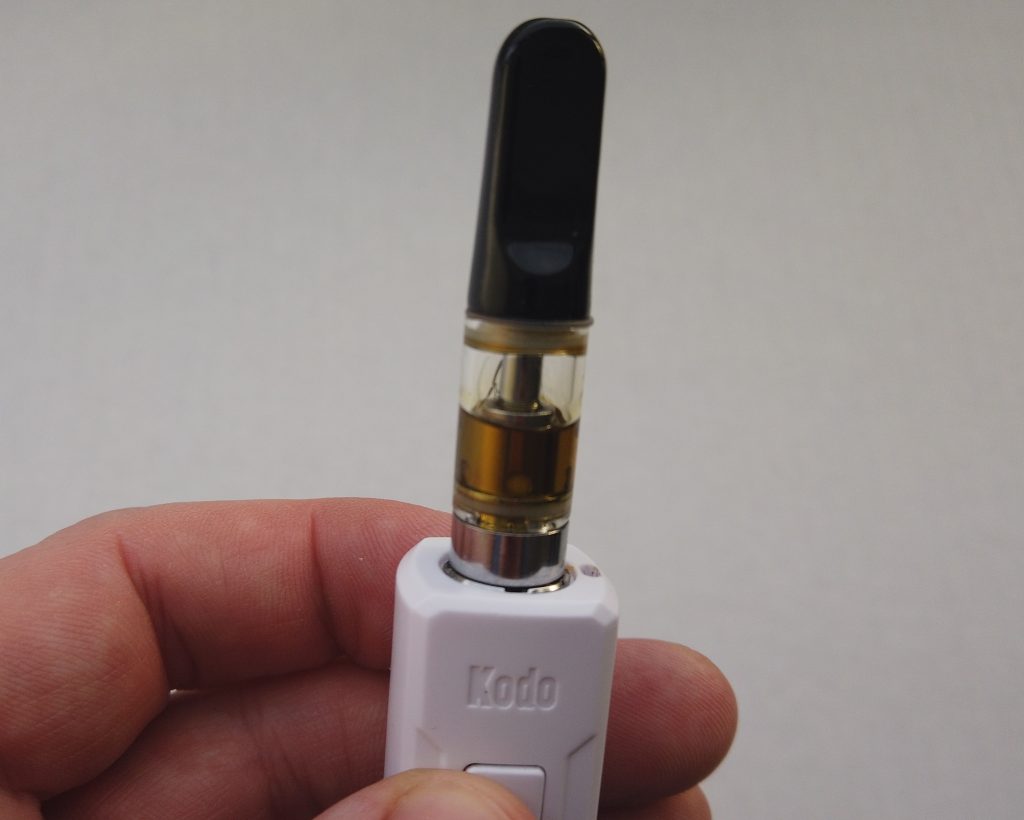 Oil quality was great and consistent throughout the THC cart
Nothing changed on the oil as I went through down the entire cart. I saved a little left that I will take a look at later and if something changes I will also update this review. Oil quality seems on point here on Grandiflora cart. All they have to do is up the strength up a bit and this would be one of the best cartridges out there. However, as it is, it's still a great overall cart.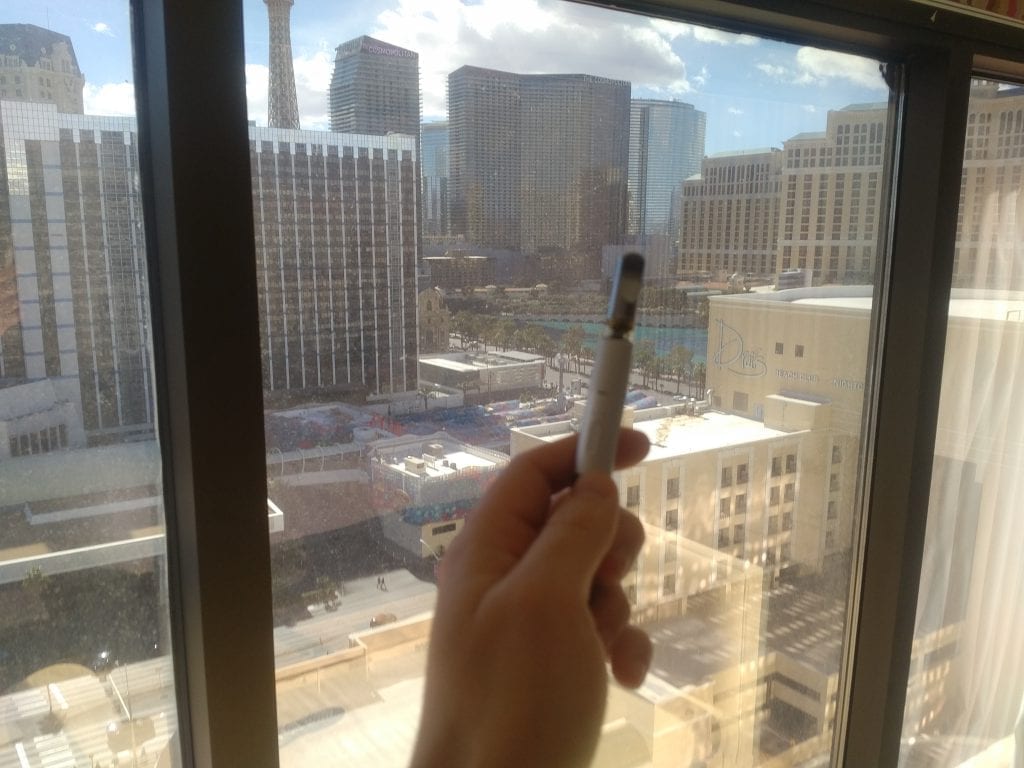 The taste of the Grandiflora is natural as you can get from a distillate
There are no artificial terpenes, aka botanical terpenes, in the Grandiflora cart. It's all cannabis terpenes, which when compared to distillate, gives a pretty good taste. I am not going to say that it tastes as good as some of the better-tasting live resins out there, like Remedy, AiroPro Live Series, or Fuze Live Resin. But compared to other distillates the taste is in the top quarter.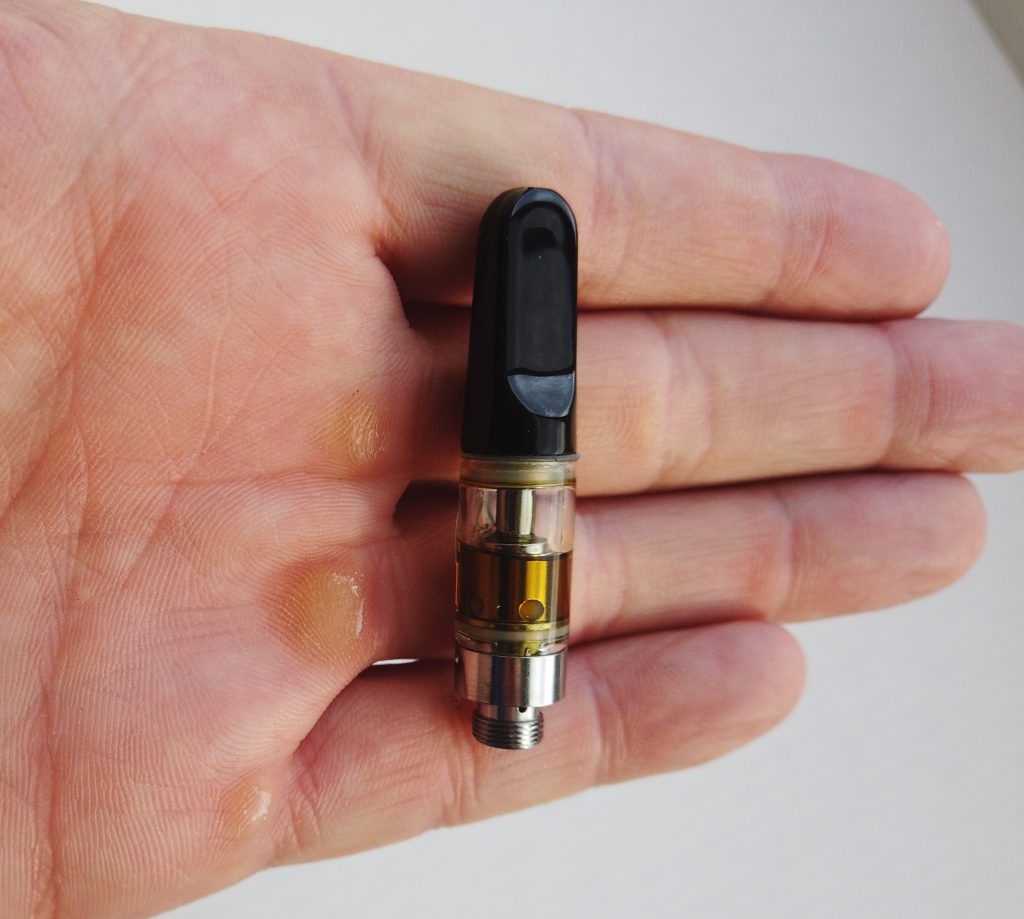 Grandiflora oil is thick and lasts long
There is a great number of puffs coming out of this cart. The oil is thick and you can tell when you are hitting it's not going down that fast. You end up getting a good number of puffs out of it. It's defiantly in the top tier when it comes to the number of puffs.
At a standard price, value is good but not the best
As mentioned above you can get more dollars per strength from the URSA cartridges. That may be just with the cartridges we are testing here. We will definitely try another Grandiflora cart with a higher THC percentage in the future. If it turns out to be stronger our opinion on the value would probably change. Still overall, compared to the average cartridge out there Grandiflora is a good value. The strength is good, and the taste is good; it's just that if you really know what are you looking for, there are currently some carts that we found to be a little bit better per dollar.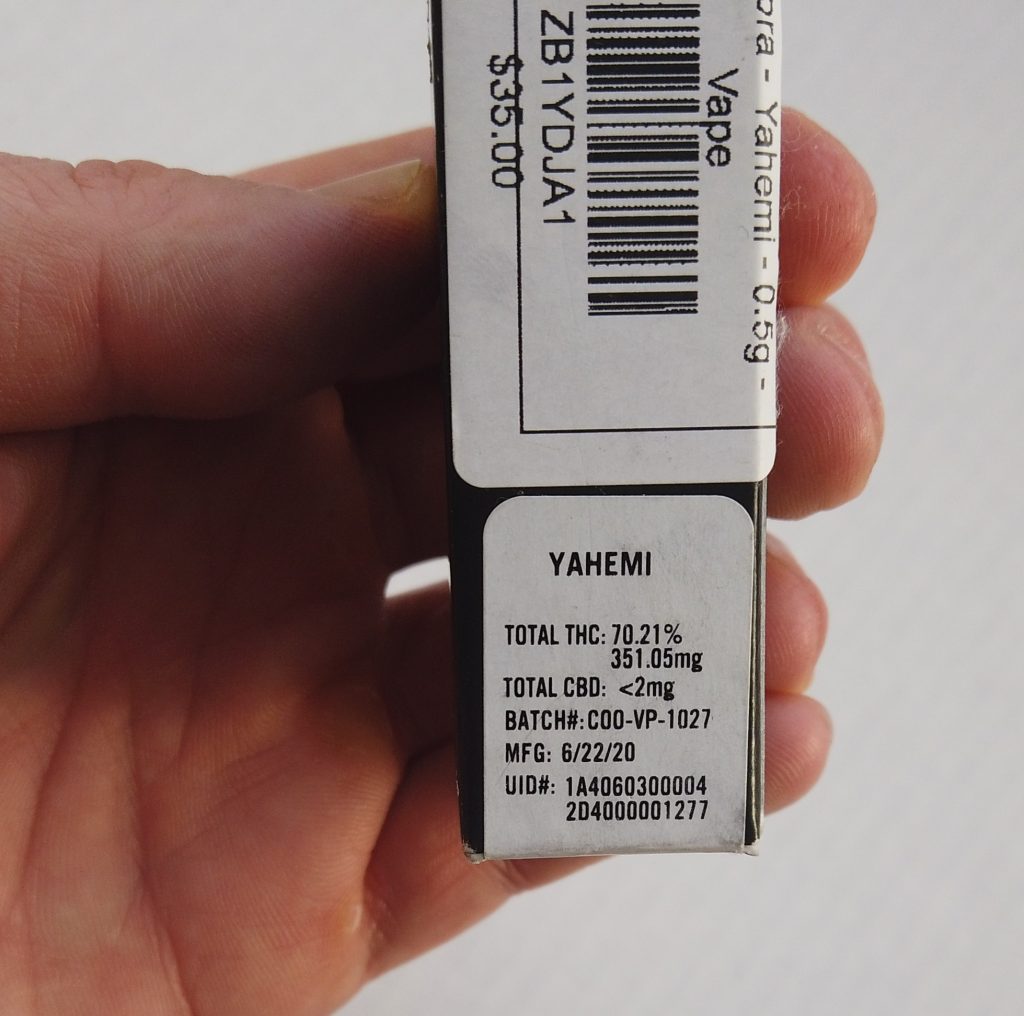 Concluding our Grandiflora cart review…
Overall the Grandiflora cart is a good cart and definitely one of the better carts out there. It's something I would love to try again with a higher THC percentage. If you see it out there already, it's definitely worth a try. At the lower THC percentage, it's still good. It just didn't seem as strong as some other carts out there in a similar price range. Grandiflora is something we are gonna pick up in the future, and like we saw with Lucid Oils, sometimes when a company is newer their stuff isn't as strong, they perfect it, and then it ends up being one of the better products out there.
You can find out more about Grandiflora products here.
What do you think about Grandiflora carts?  Let us know what you think in the comments or on our forum.