REVIEW OVERVIEW

SUMMARY
It's almost Halloween and I got to try some Halloween-themed gummies from Galaxy Treats. The last time I got the opportunity to try some products from them everything was amazing so I was definitely excited to try these. Also, Halloween is just a fun holiday so this felt festive in a week where I spent more time in my "professional" attire than I typically like to. 
Pros:
Intensive effects
Great Value
Cons:
Taste of vampires blood (dragonfruit)
Recommendations: Some improvements to the red gummies would be great.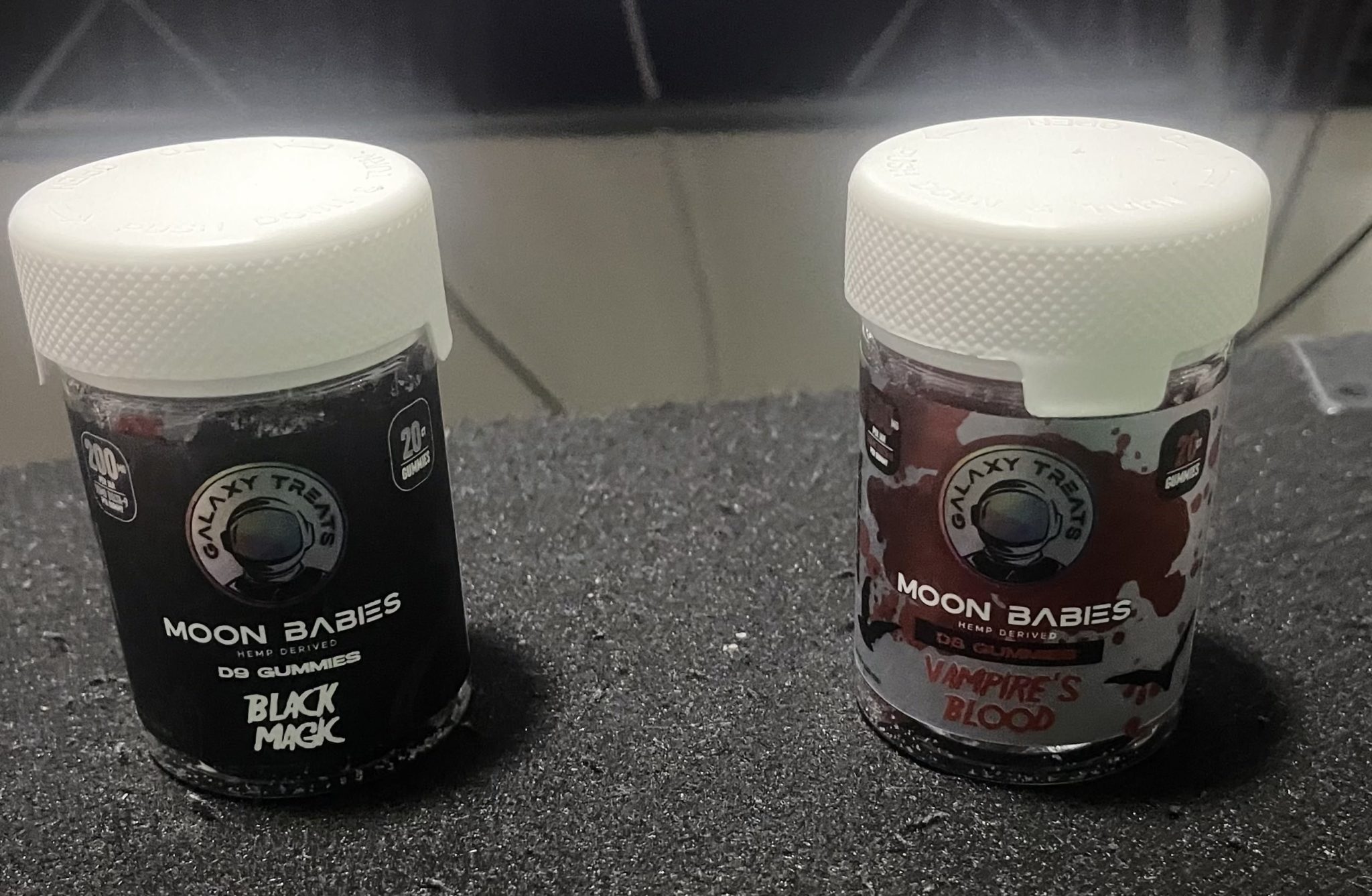 Vampire's Blood 
Anyway, the folks at Galaxy treats sent me the Vampire's Blood Delta-8 25mg THC tummies and the Black Magic 10mg Delta-9 THC gummies.
I tried Vampire's Blood first because they were the strong ones. It made me eager to try and see if they could launch me into space like the last batch of Galaxy Treat gummies I tried. Let me tell you the Vampire's Blood did not disappoint and neither did the Black Magic. I remember receiving the gummies on a Saturday and I had an unfinished project with 10 tracks on it. I knew it was missing an intro but I couldn't figure out for the life of me what it should sound like. And I also like to make my music in bursts so I was a bit concerned I was stuck for weeks not knowing what I wanted to make. So the first day I took a few Vampire's Blood gummies and made a few beats I love.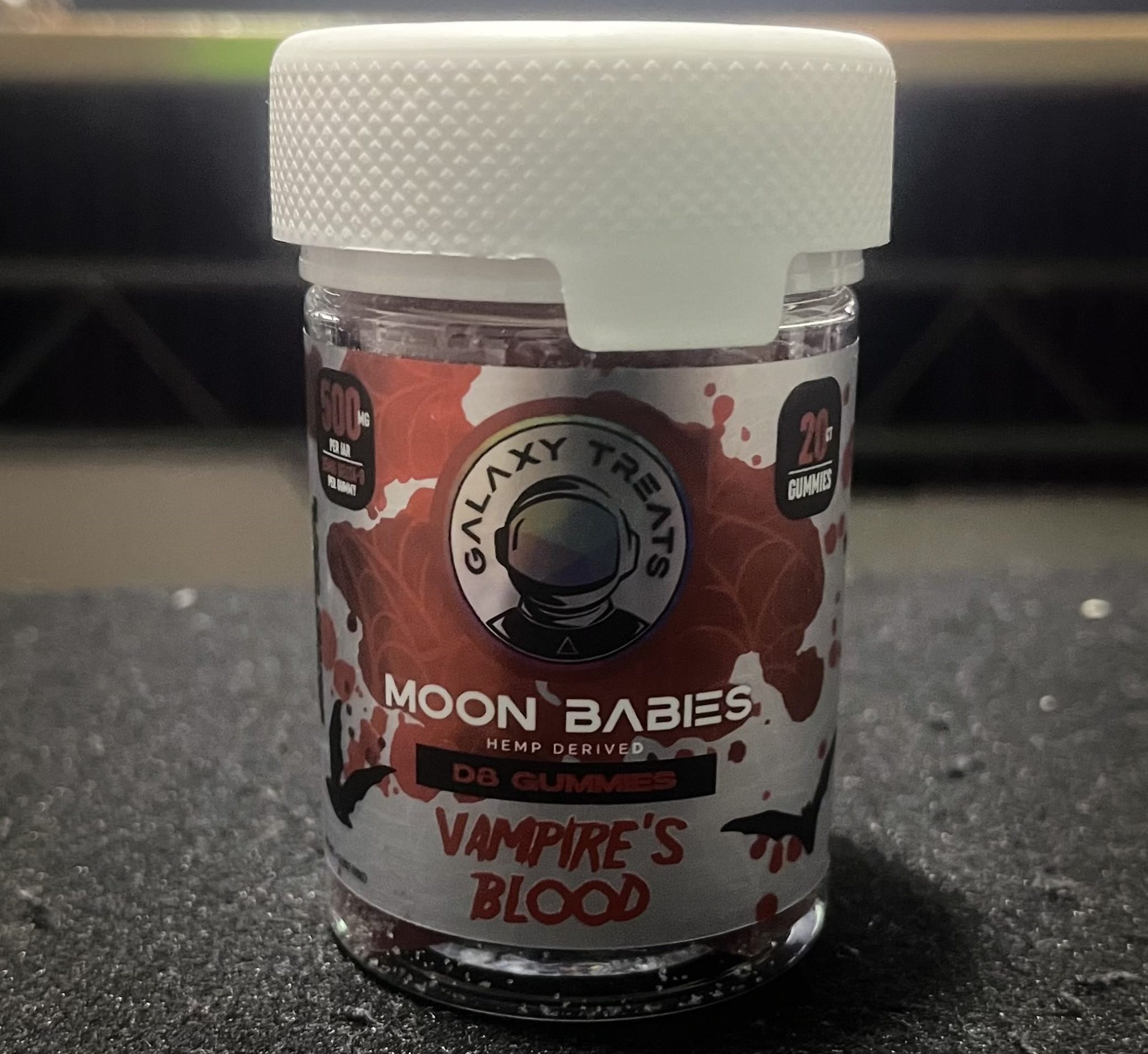 Creative high
Honestly, I felt like I was truly in the moment after taking those gummies. Making beats isn't new for me but the way I work is very free flowing where I usually am making what I feel as opposed to doing something as a preconceived idea I am trying to realize. This is pretty much always the case for me as I frequently will just overthink it and not be able to make something good. These edibles took that away completely. The ability to get me so high that I stopped my overthinking pretty much completely puts the Vampire's Blood as some of the best edibles I've taken. I didn't feel too high, to be honest, it just felt like I was existing and I'm sad I am about to run out of them as I am typing this.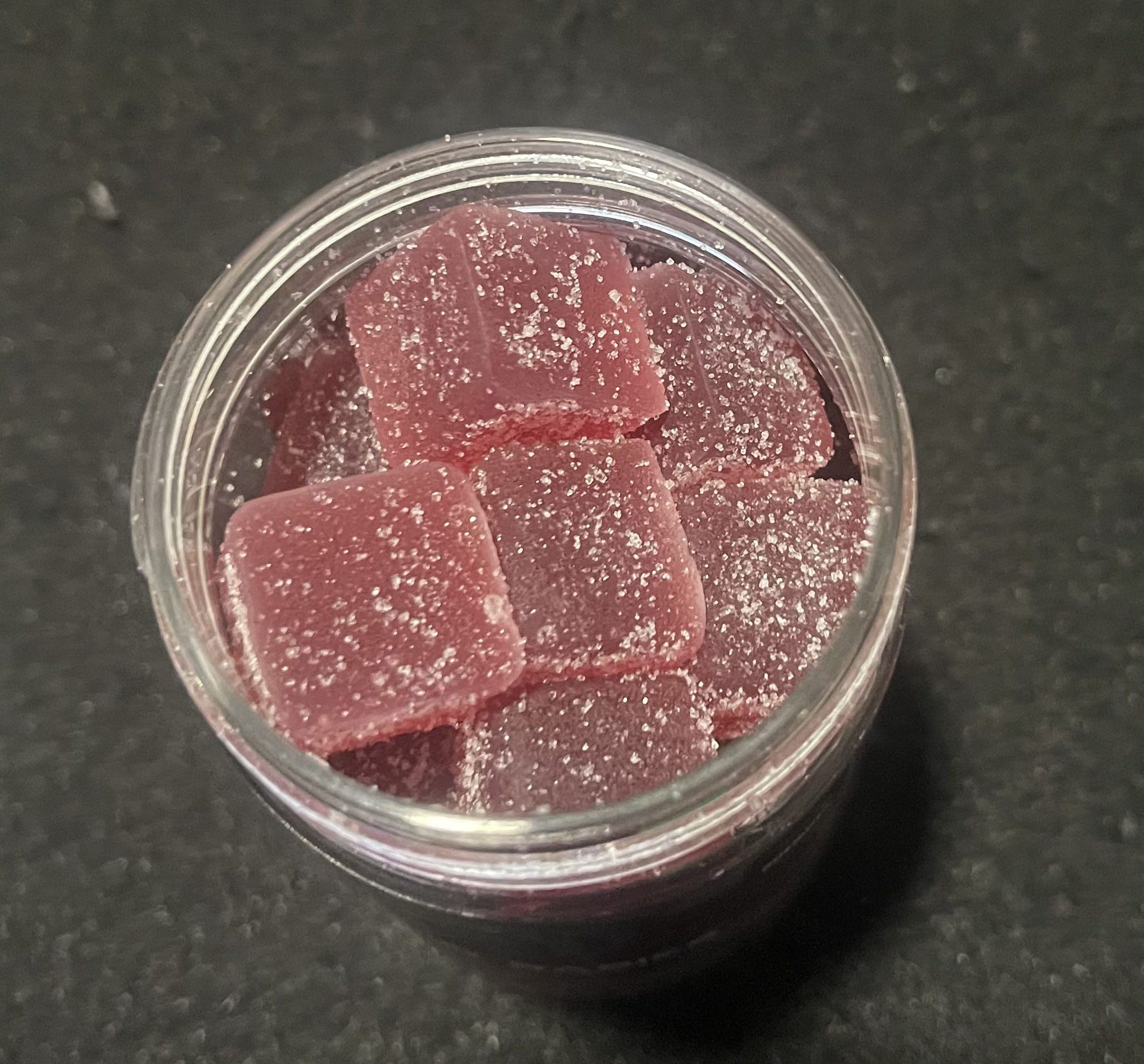 The taste could be better
My singular complaint about the Vampire's Blood is definitely the taste. It says it's supposed to be passionfruit. I don't think I've ever actually tasted a passionfruit just passion-fruit-flavored things. But regardless of what I didn't care for about the taste, the edibles were so effective that this is an easy 9 out of 10 for the Vampire's Blood.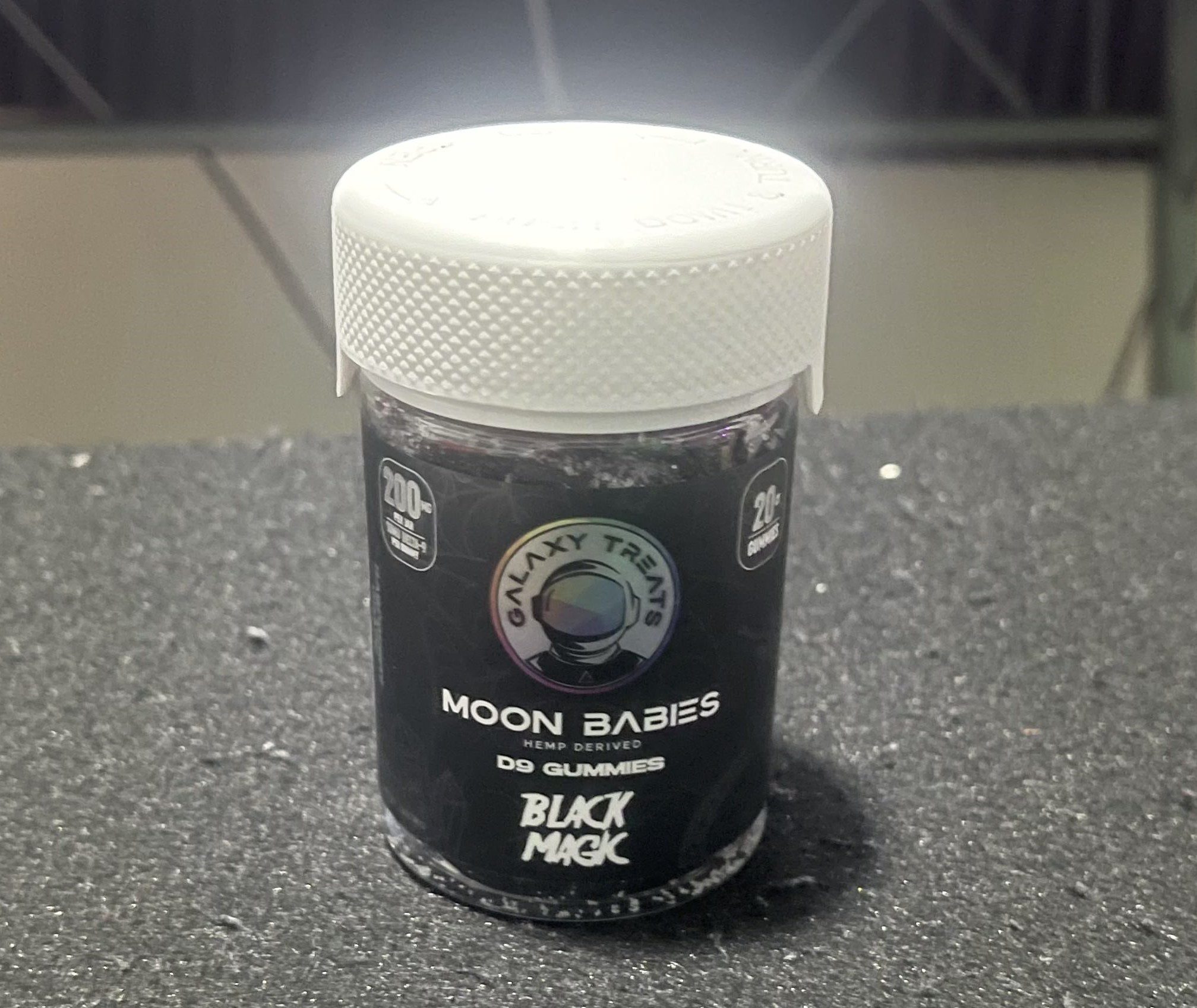 Black Magic
The following day I tried the Black Magic gummies and after trying the Vampire's Blood I had already just accepted that this might be one of those things where the holiday or themed version of a food product just doesn't taste good (directly looking at green flavored ketchup on St. Patrick's Day). But I was pleasantly surprised! The Black Magic although not as strong tastes considerably better to the point if I didn't know there was weed in it, I might just try to eat it like regular candy.
Solid effects
As far as the effects, it was solid in terms of strength. These are 10mg edibles vs the Vampire's Blood being 25mg each so I am not really surprised at this. Where I definitely felt high but it just wasn't as much because I took probably 2.5x as much THC the day before. Either way, it was still good because that morning I was able to write that final song to a beat I made the day prior with ease. And I am usually a bit burnt on ideas after writing a complete song but I was so relaxed I was able to complete a second immediately after. Overall, the flavor was better but not quite as strong. I'll give this an 8 out of 10 and probably bump the Vampire's Blood to 9.5 because it was that good in hindsight.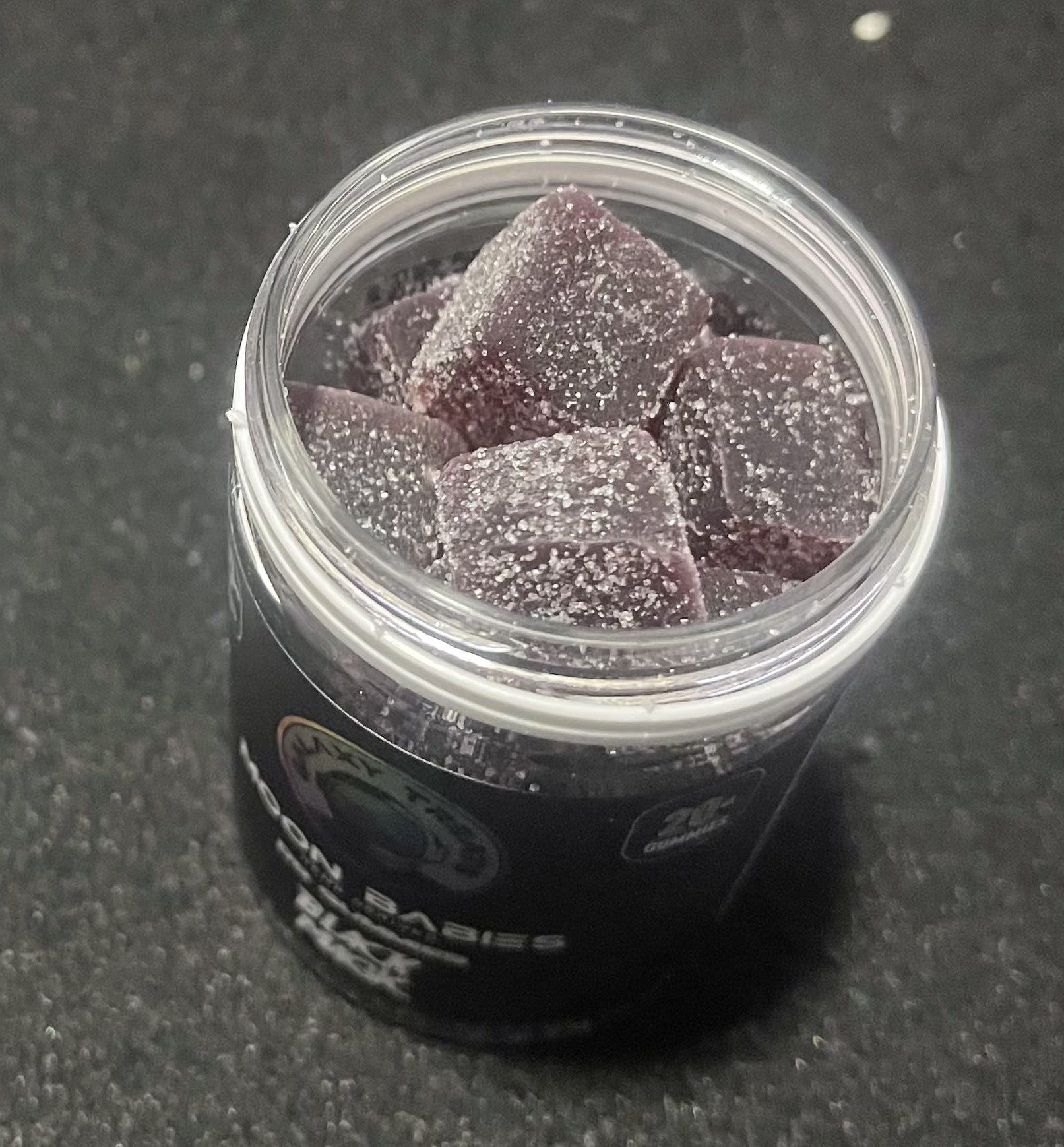 Concluding this review
I definitely recommend grabbing some of these edibles from Galaxy Treats or honestly anything else too. Everything I have gotten from them has been a great product and value. 
You can find out more about Galaxy Treats Halloween gummies here.
Have you tried these gummies? Let us know in the comments or on our forum.