REVIEW OVERVIEW

SUMMARY
XMax makes a hardware accessory called the "Daboo," and I am now not too sure what to call it. Officially it is called an electric nectar collector, but (a) some outfit in Colorado decided to trademark the name "Nectar Collector" and is now running around trying to sue anybody who writes that phrase, and (b) The XMax Daboo has a spare trick up its sleeve, making it more than just a nectar collector anyway.
Pros:
Converts to 510-threaded cartridge vaping
Compact
Great airflow
Good documentation
Easy to use
Fair price
Cons:
Temperature range is a bit high
I'm still not as sold on nectar collecting as I am on vape batteries with a bubbler
Recommendations: Perhaps add a fourth, lower temp setting for vape cartridges?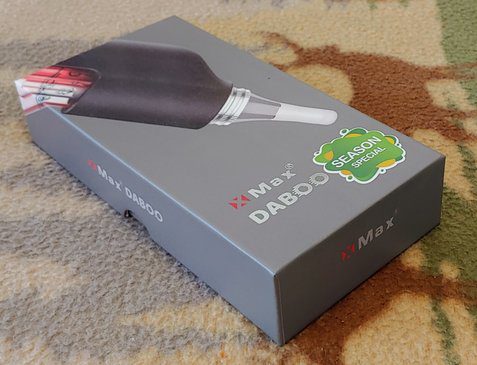 The XMax Daboo Can Vape 510 Cartridges
The XMax Daboo comes in a small, unassuming box. Inside you'll find a palm-sized device that's easy to grip in the hand, shaped vaguely like a Star Trek weapon. Thus far, you have been led to expect your average dab pen, e.g. Lookah Seahorse Pro or the RYOT Verb. And in fact there is one feature the Daboo has in common with the Seahorse; it is 510-threaded on the tip, so you can swap in a cartridge and use it for a vape battery too.
Your humble penguin will confess: I'm not a huge fan of nectar collectors. I guess I am spoiled for choice and came to dabbing too late to appreciate the nostalgic charms of using a honey straw. Nectar collectors always struck me as a primitive way to dab: Ogg heat stick, suck honey smoke. Why get the whole tub of concentrate involved in the tip of something you will have to clean meticulously, when you can do all this with a quartz banger and pop it in rubbing alcohol afterwards? Nectar collectors require manual dexterity and careful handling, while my dab rig can safely sit on the table and offer a draw hands-free. Here I am waving the tip of this thing around when it's heated up to some 680°F, just asking for a burn.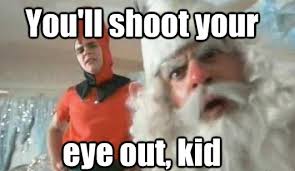 Be that as it may, nectar collectors seems to be hugely popular with you lot out there, and I'm not about to question the wisdom of the cannabis crowd. Nectar collectors are compact and efficient, I guess, but this conversion aspect is, I feel, often overlooked.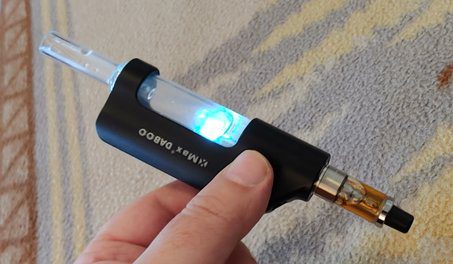 It fits a 510 vape cartridge!
Verily! Thread off the honey straw tip and behold, a threaded socket which will attach any 510-threaded vape cartridge.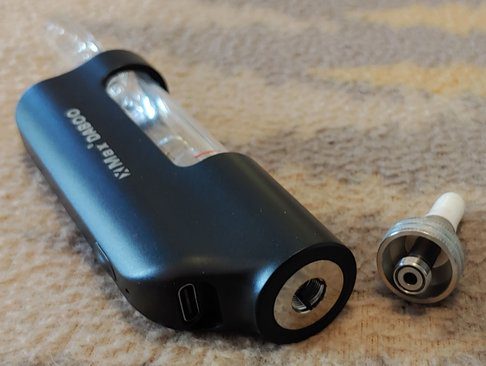 Which will work that way! I had no idea that you could use a cart backwards all this time, since my colleague reviewed the Lookah Seahorse. Not only that, but it works darn well, and now you have a vape battery with a bubbler. Which can also be used in nectar collector mode.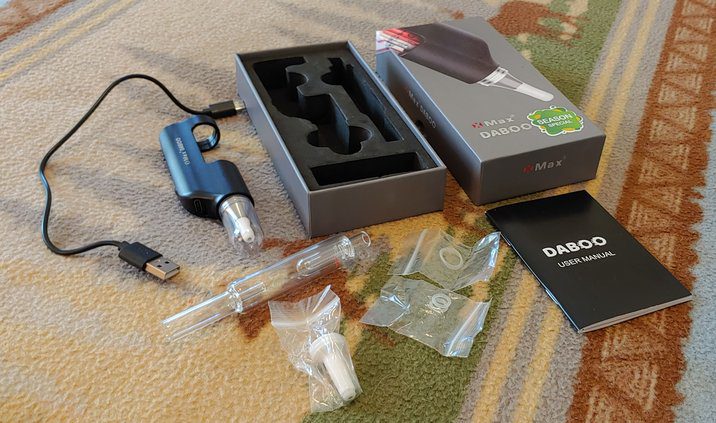 XMax Daboo From Box to Puff
The XMax Daboo includes:
Daboo unit / battery
USB cord
glass bubbler tube
spare tip
spare gaskets
well-written, clear manual
When charging the unit, the power indicator will show green at full charge. After charging up the unit, you have to fill the glass bubbler with water only up to the red line.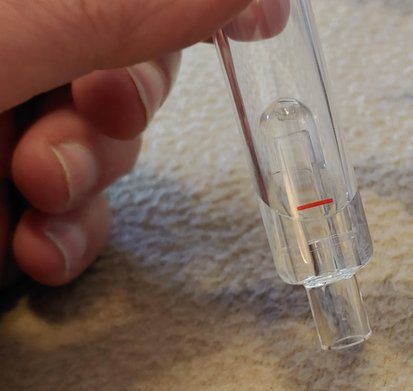 It is much harder to remove water from the tube than it is to fill it, so I'd advise using a squeeze bulb or syringe as opposed to running it under the sink.
The glass bubbler slides right into the unit from the back. Take the cap off the tip, and hit the power button:
3x click turn on/off
2x click to change temperatures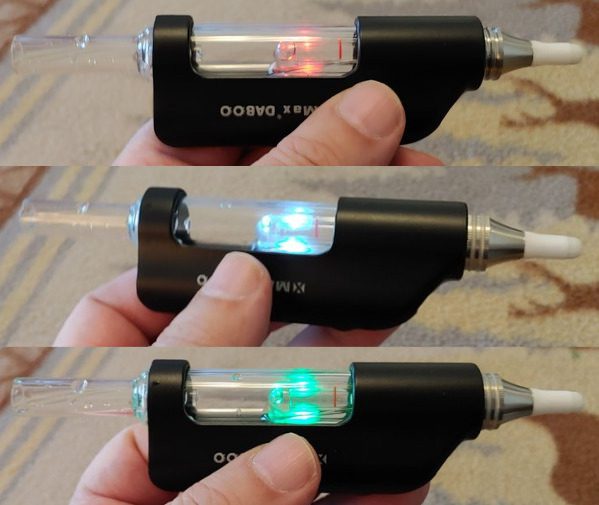 Those temperatures are green (545°F), white (608°F), and red (680°F). The LED on the glass side will illuminate it.
Easy Use, Disassembly, Cleaning
The XMax Daboo comes apart in several components where it's easy to get at the parts with a Qtip. In vape cartridge mode, it amazes you by letting you vape off an upside-down cartridge that somehow doesn't leak out the mouthpiece (at least not for me yet?). In nectar collector mode, the tip melts right into your concentrate and allows easy draws.
The two use modes are 20-seconds on demand (hold the power button) and draw active (don't press the button but just have the unit on). It's so intuitive that you'll get the hang of it in a few minutes.

The XMax Daboo is a Fun Handheld Unit
It fits great to the hand, with a form factor that is close to using a writing implement. As long as you keep the tip capped, you can set it down without worry of encountering the hot tip. And of course, the cartridge mode makes this not just a good dap pen, but one of the best cart batteries you'll likely have too.
On the whole, I'd recommend the XMax Daboo as a handy two-in-one unit with efficient design, a compact hand-friendly build, and a versatile device for consuming concentrates in both loose and cartridge form. At a price of $46, the XMax Daboo is a few dollars cheaper than the Lookah Seahorse Pro while offering nearly an identical set of features. Find the XMax Daboo here.
Readers, offer your thoughts for public grokking about XMax, the Daboo, nectar collectors, dab pens, honey straws, or whatever-you-call-em-now here in the comments or in our sometimes-functioning forum.