We have received a complaint from a user about QualityVapeCarts.com, reporting that they take your money and don't deliver. This is a sadly common problem in the THC vape cartridge market, particularly in black market in states where cannabis isn't legalized for recreational use yet.
A Frustrating Exchange With QualityVapeCarts.com
The customer captured screenshots of the whole transaction.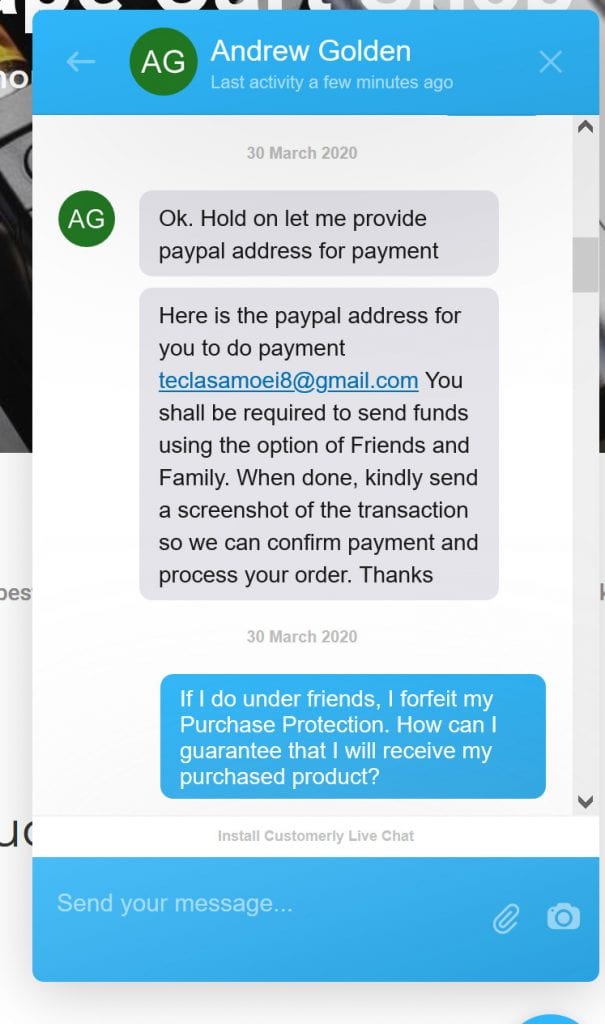 The customer service rep (?) named "Andrew Golden," says that QualityVapeCarts insists on being paid as a "Friends and Family" party on PayPal to dodge PayPal's normal purchase protection.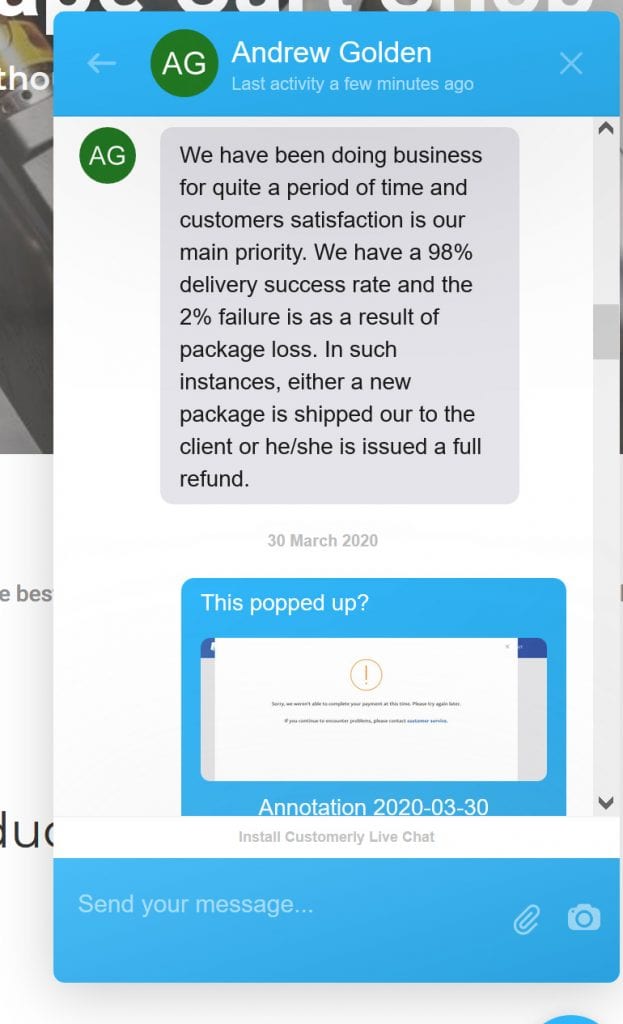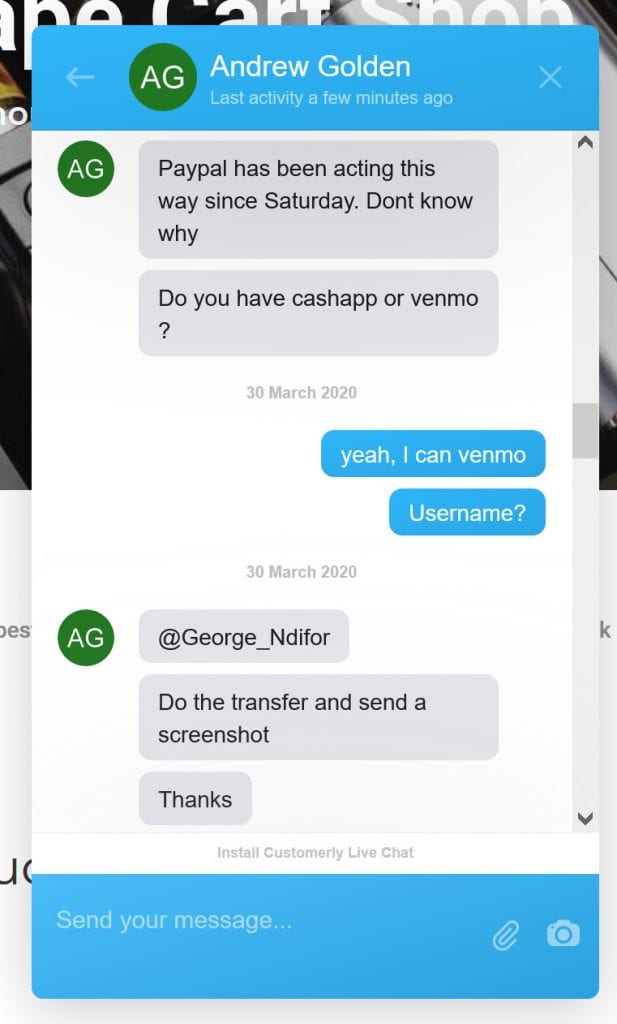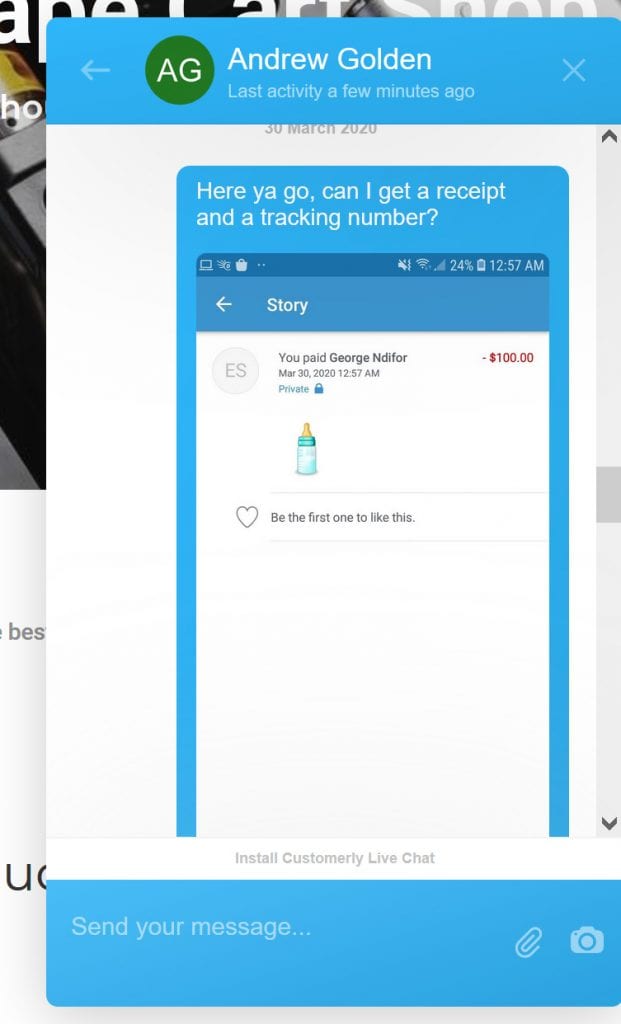 Since PayPal glitches out, they try Venmo next. From Venmo's own help page, "Venmo does not offer a buyer or seller protection program for transactions conducted using the Venmo app or Venmo.com, regardless of the nature of the payment (or charge), unless expressly offered to you by Venmo."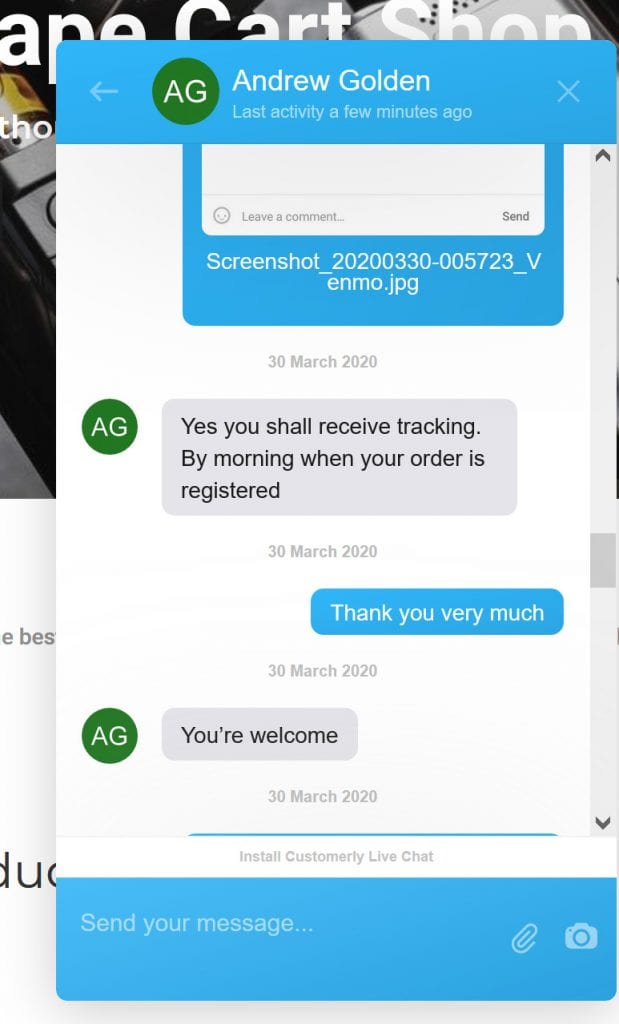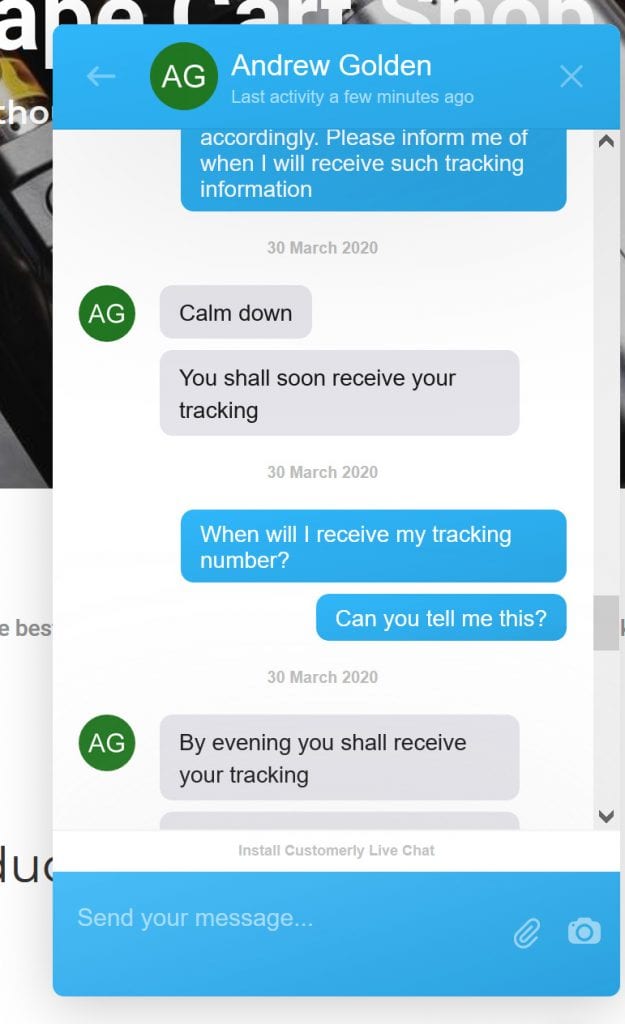 The QualityVapeCarts assistant assures the customer they will get a tracking number, but here comes the twist on that: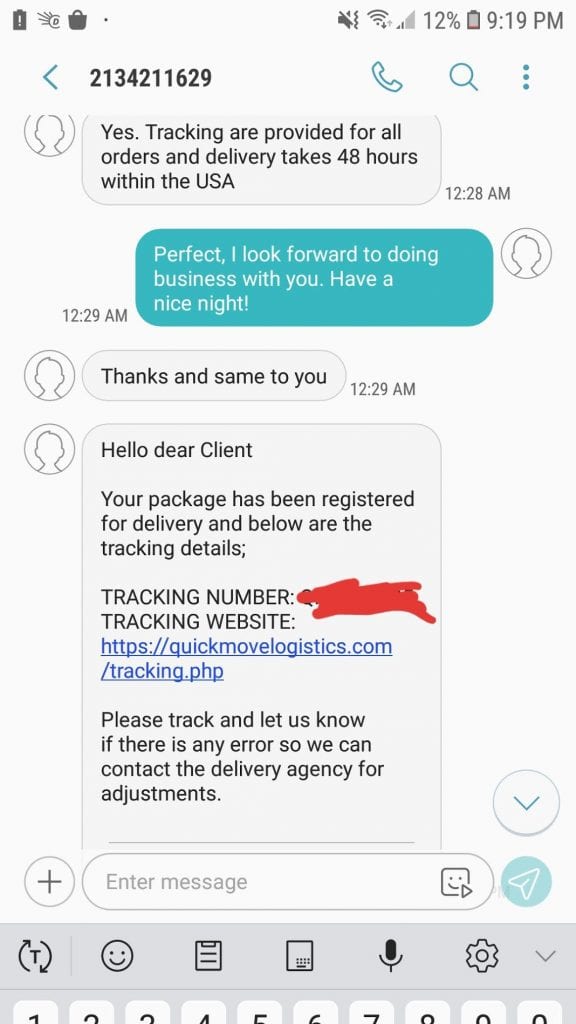 The package tracking is conducted on QuickMoveLogistics.com, which the user notices is a website created only a few weeks ago.
ProTip: Use "Whois" to help verify websites
"Whois" (Who is… ?) is a Unix-level terminal command and query protocol as old as the World Wide Web itself. It's like checking the license and registration on a website. There are a number of whois server websites on the web, so you can use them from any web browser or phone.
WhoIs.net is one such service. Simply type in the website domain, and get a dump of its registration information. Here's a handy tutorial video on WhoIs, which also shows the same concept for individual domain webhosts:
Here's the information whois reports on QuickMoveLogistics.com: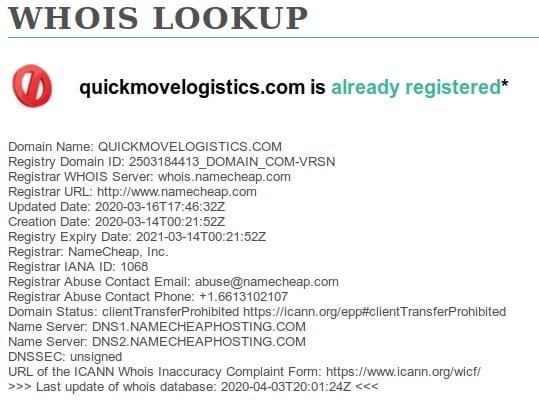 The Creation Date tells you when the site was first registered. This shows a date of 2020-03-14, March 14th, 2020, only a couple weeks before this transaction.
As for this case, the user was able to ascertain the domain wasn't legit by Googling it and noting the shortage of results, which is also an ad-hoc substitute for a whois checkup.
Back to our story…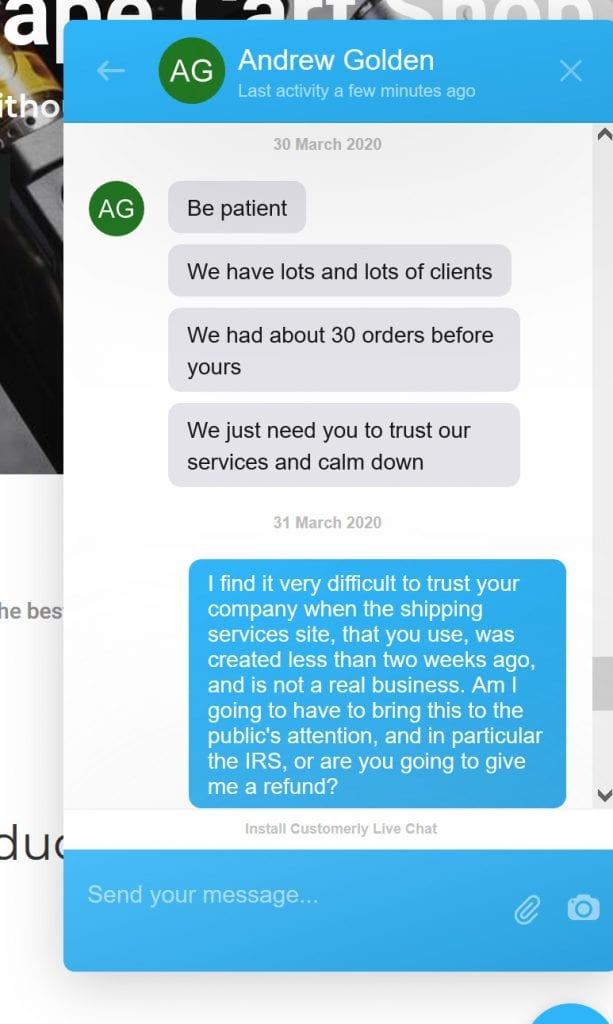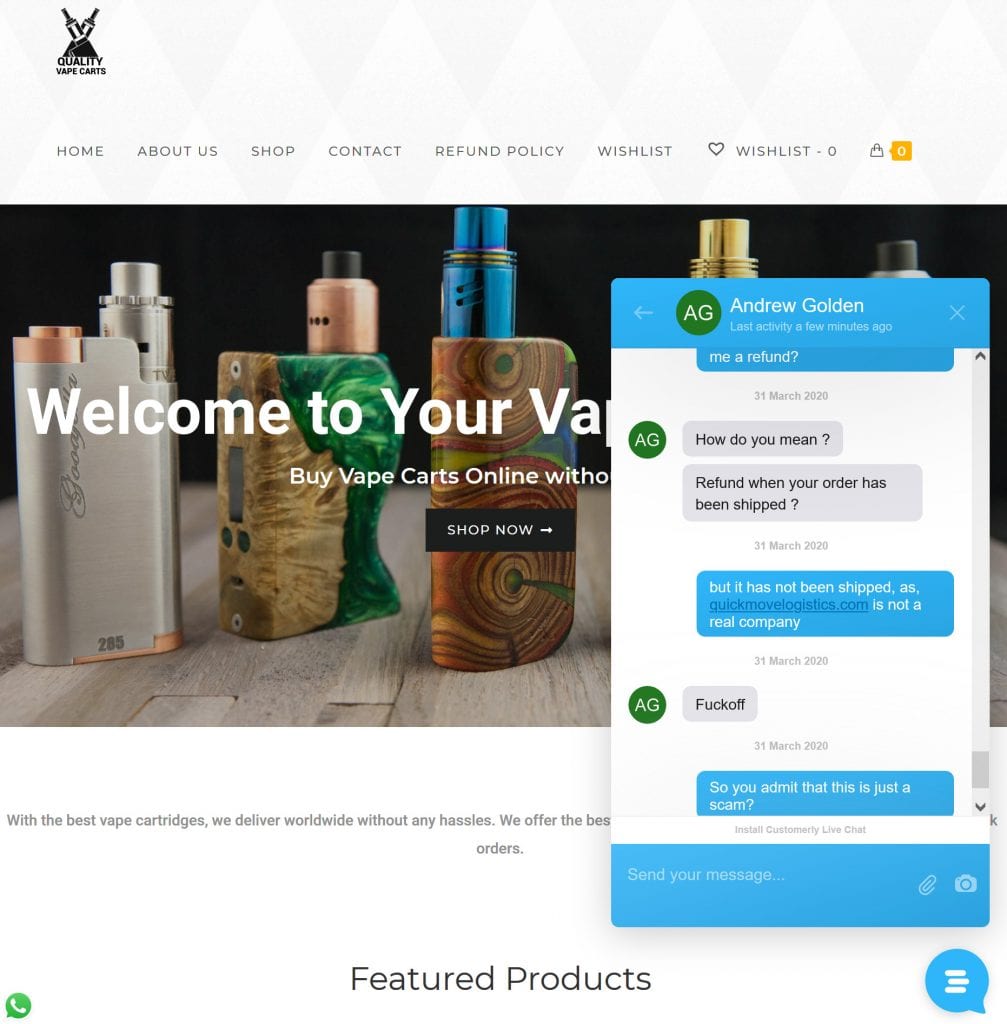 With proverbial "insult to injury," the service rep at QualityVapeCarts.com responds with abuse to the customer upon their reporting that the alleged package tracking site doesn't appear legit.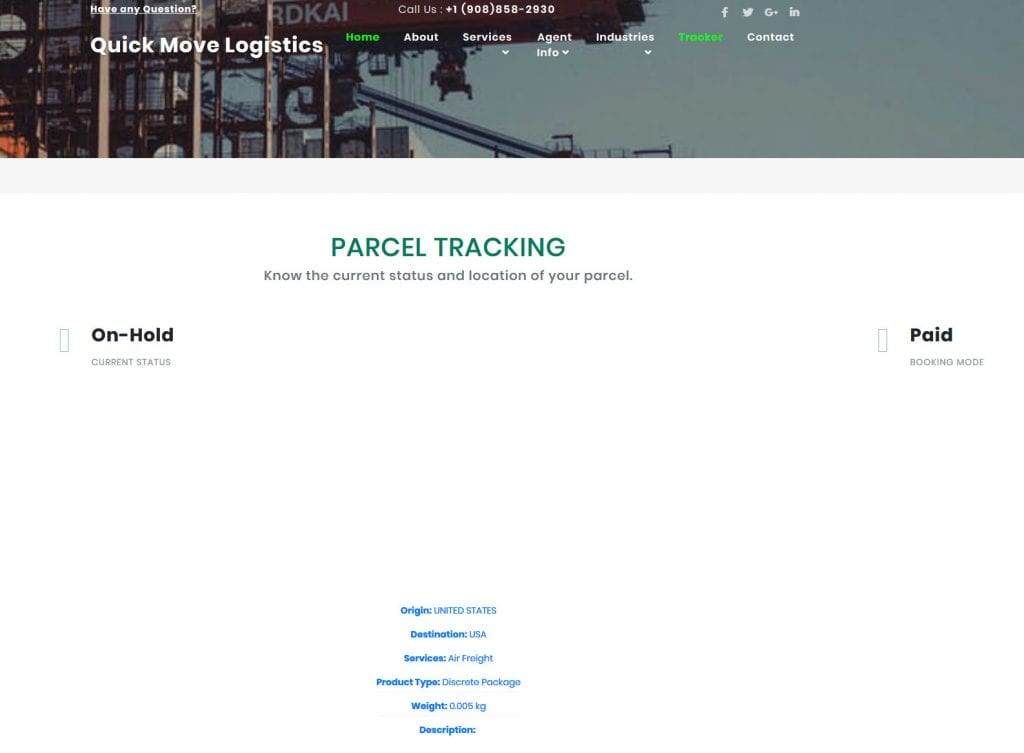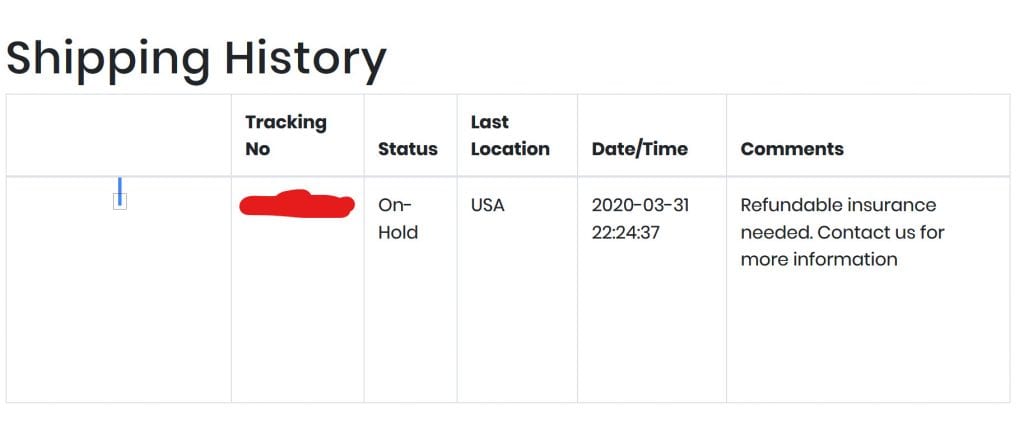 Our thanks to this user (we're leaving them anonymous) for alerting us all to this scammer. May his experience make us all wiser!
Count the red flags in online THC cart sellers like QualityVapeCarts: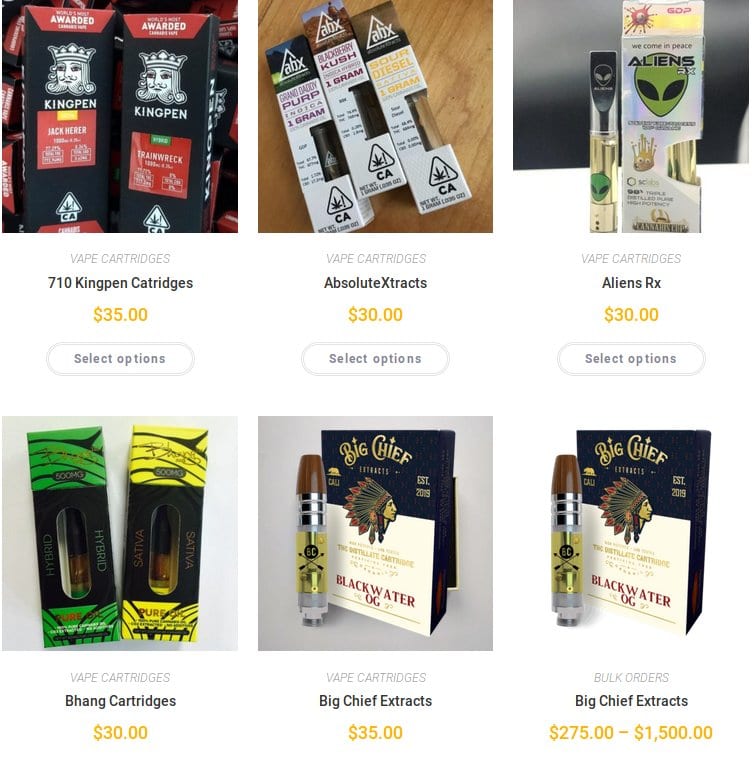 Wants to dodge purchase protection
Uses an unorthodox package tracking service
Stalls too long to minimize chance of a refund
Unprofessional conduct
Prices on products are unrealistically low
Sells commonly fake or counterfeit brands – see our list of most frequent fakes
As we mention, these kinds of scam sites are all too common. A while ago, we posted about a similar scam site taking money and not delivering.
There's more where that came from. Only six days ago as of this writing, a Redditor reports a scam cart merchant on SnapChat. Online sellers of vapes are notorious enough for scams that the DEA and FDA has taken action against some back in December 2019. As early as November of 2018, scammers ripping people off on Instagram have been a thing.
Unfortunately, there's no such thing as a "legit" black market retailer
The whole point of legalizing and regulating cannabis was to have a secure and trustworthy market. We don't know what happened to that goal, it got lost along the way somehow. But for people who are stuck getting their cannabis products through unofficial channels, we can't really offer a recommended way to do that where the consumer is protected.
Our ever-vigilant readers are welcome to tip us off to their experiences with online retailers in the comments below or in our forum.
UPDATE – Reading all these comments about everybody getting ripped off, like: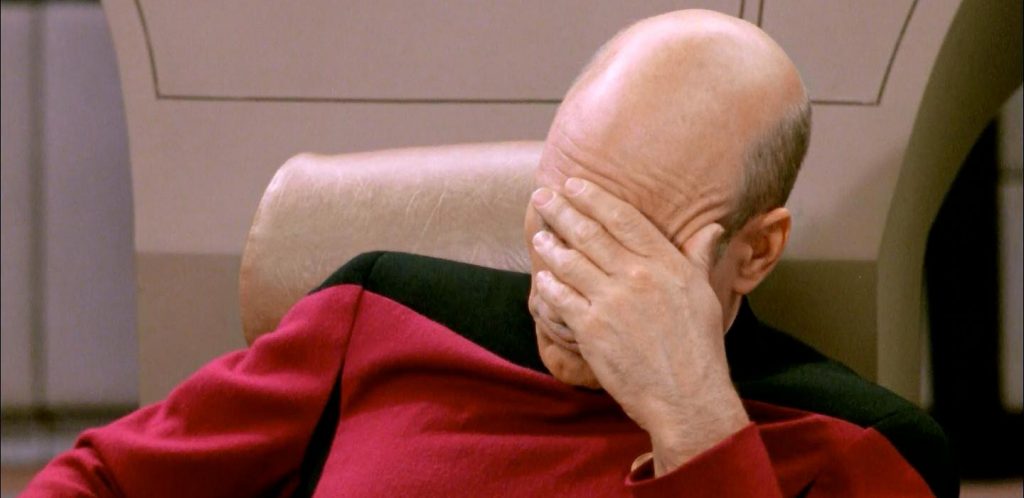 With people losing $250 to $650, these scammers must be raking it in!
Here is the FBI's Online Crime Complaint Center: https://www.ic3.gov/ – This has to stop, if it can be stopped.