REVIEW OVERVIEW

SUMMARY
It was 420 and my boss at Dab Connection hooked it up for this holiday; thank you, Bert! Now if you have been reading any of my past reviews you will know that I'm a flower to the people kind of guy. So of course I had to pick up an 1/8th Hella Jelly for $15 (this price they should all be every day.)  It came in a plastic jar, which was okay. The buds looked great and the aroma was fantastic. It had a pungent almost medicine smell with spicy undertones. Joints did not fair well with this dry flower, not mummy dust, but not joint flower either.
So I smoked a bowl. This flower had great flavors and even better a high that made you sit right there and think about what you did. Getting lost in thought and losing a lot of time is what I got from this lovely flower. As this is my staple flower, I will be looking for this flavor again for future couch locking. 
You can check out our video review of the Curaleaf Hella Jelly flower here.
Pros:
Attractive package
Fast high that lasted a while
Great taste, fruity with a cough drop aftertaste 
Cons: 
Recommendations: None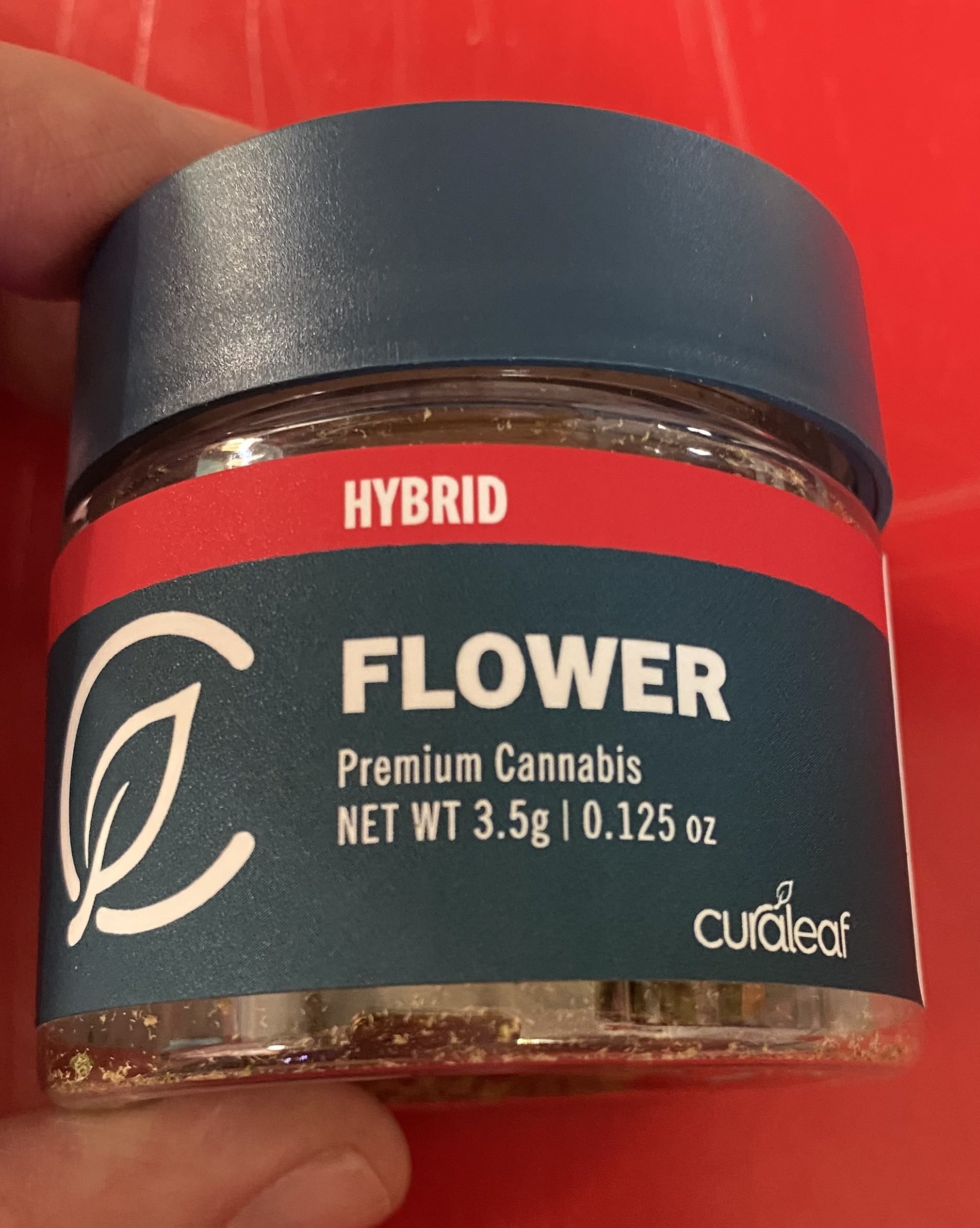 Hella Jelly was hella chill man

I knew the moment I opened the jar I was going to enjoy this flower. It has a power bouquet pop right out at you and call you in, saying, you're going to get high, real high, and be locked on that sofa for days. The buds looked very nice and of good size. It was a little dry and I blame the jar the 1/8th came in, I don't think it seals like the bags you get the ½ oz in of the same brand. But it was not mummy dust, however rolling a joint with this flower was not the best idea as it ran and we just put it out and loaded a bowl, and that was great.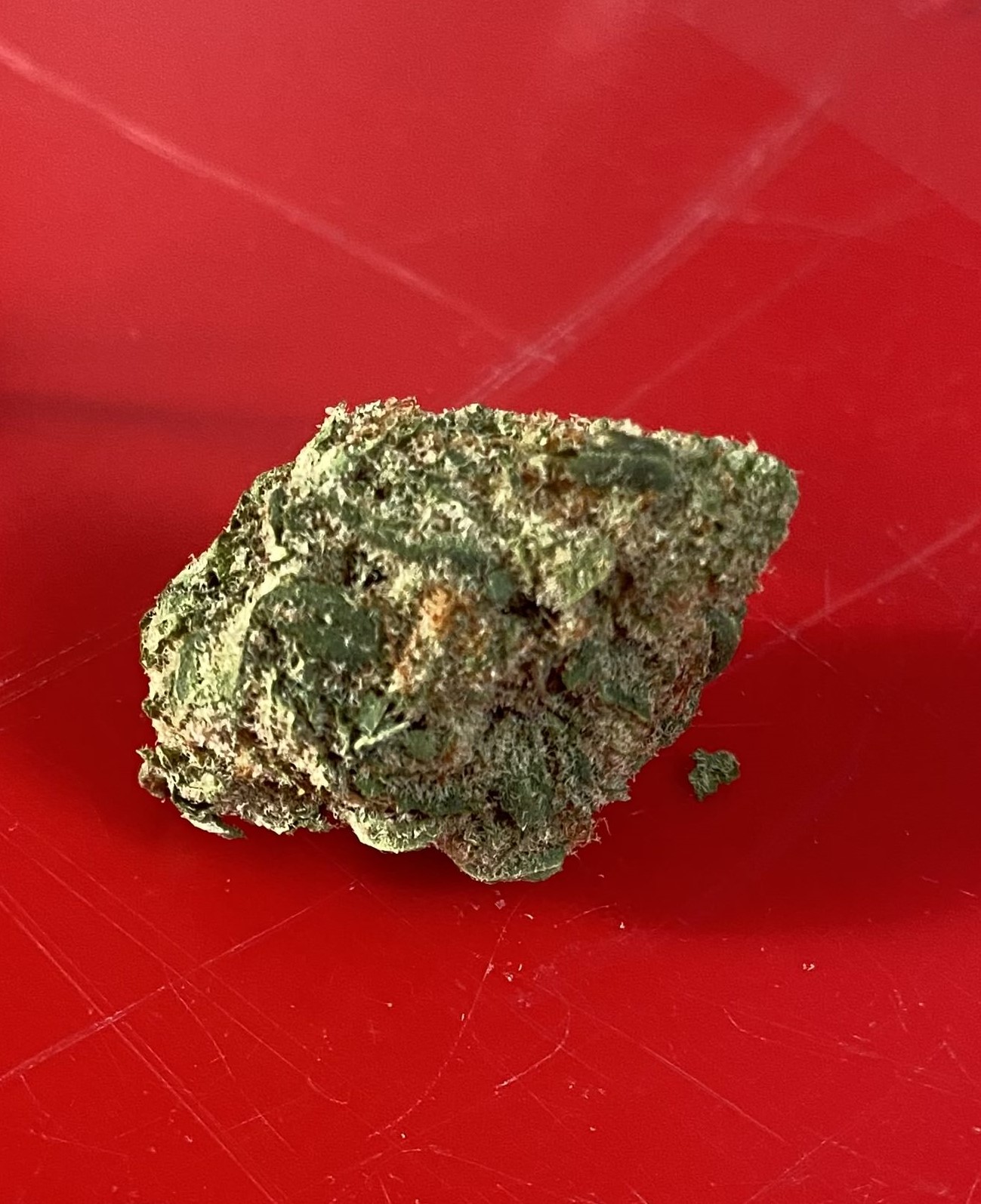 Hella Jelly at $15 was the deal of the day and, worth the price
Seeing as this was a deal for 420, so cheaply priced, I figured they were just clearing the old stock and what's not selling. Was I wrong on this one, maybe not. Maybe they know that the jars don't keep the flower fresh and wanted to clear the stock. Who can say? Coming in at 20% THC and a great profile, this was a lot more stoney than I had expected it to be and that was a great surprise.  
 
Great value
As this is my go-to flower, yes this was the deal of the day. I don't normally pick up 1/8ths however as I am looking to buy in bulk for my home. We are a 2 family smoking crew, who goes thru 1.5 oz a week. But as a daily deal, this was a great deal and fun way to mix up that oz. I do however find that the flower in the bag is much fresher and burns much better in a joint, so I'll go back to the big bag please, let the tourist have the stale jars.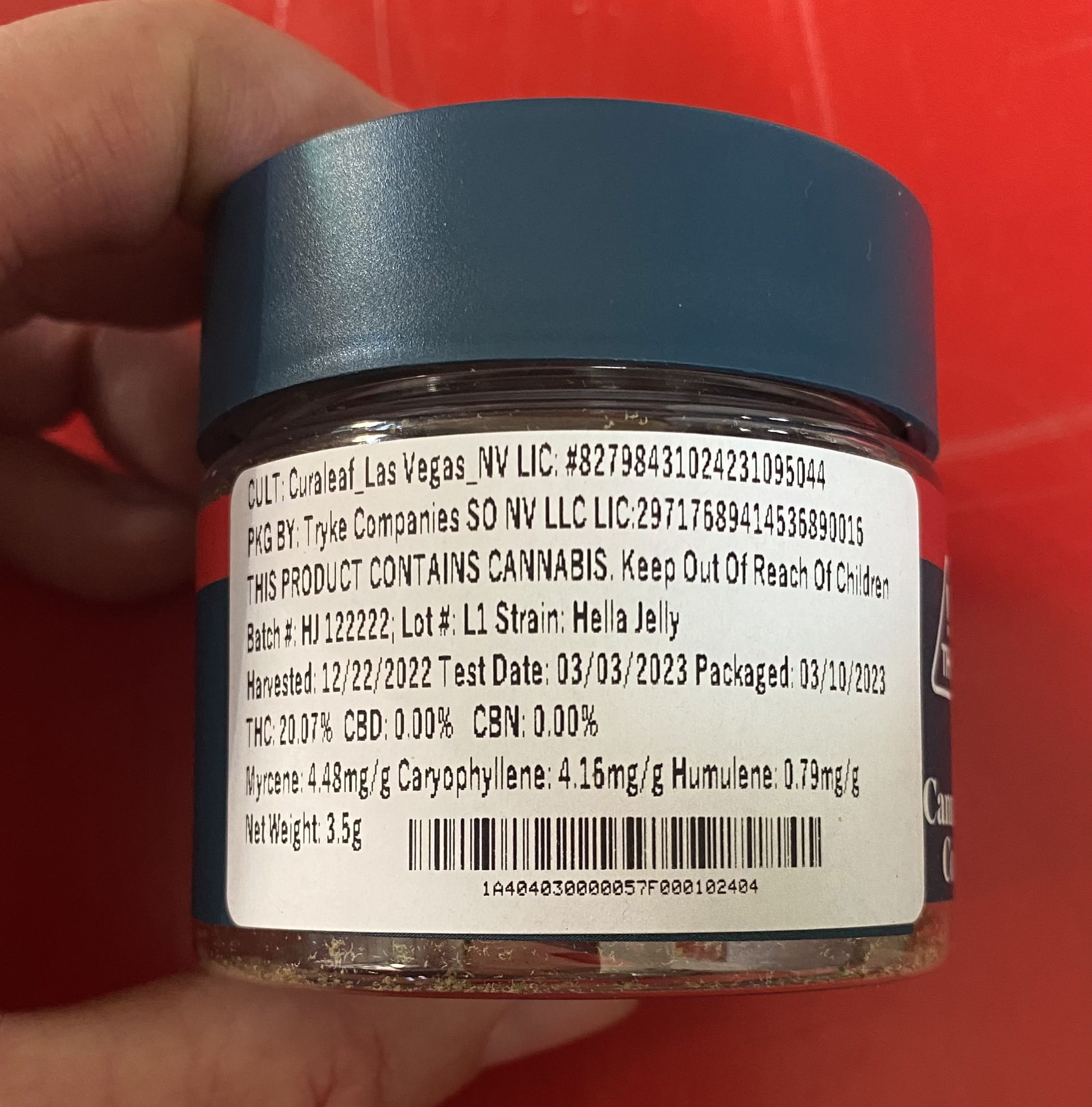 Will I be using this brand again soon?

Heck yes, I'll be getting the Curaleaf flower again and again, I got some now. That is as long as they keep the price where it is. I'm a bit lazy when I have found a good price for a good product, I'll be loyal until you raise the price. Once that happens I get out my glasses and start looking around for other dispensaries in my area to see if anyone is lower in price, then I'll see if it's of quality.  

You can find out more about Curaleaf flower here.
Have you tried this flower? Let us know in the comments or on our forum.