REVIEW OVERVIEW

SUMMARY
I'll start by stating that this was the first time I had flower that was heavier in CBD than THC. The three flavors I received:  Bubba Kush, Jumble Cookie, and Sour Dog. All have varying effects and huge flavor! Each of these has different levels of CBD and THC involved, but the unique part is they all have Delta 9 strains. Cannaflower has brought some VIPs to their roster and has made amazing combinations when it comes to these strains!
You can check out our video review of the Cannaflower CBD flower review here.
Pros:
Cons: 
Recommendations: None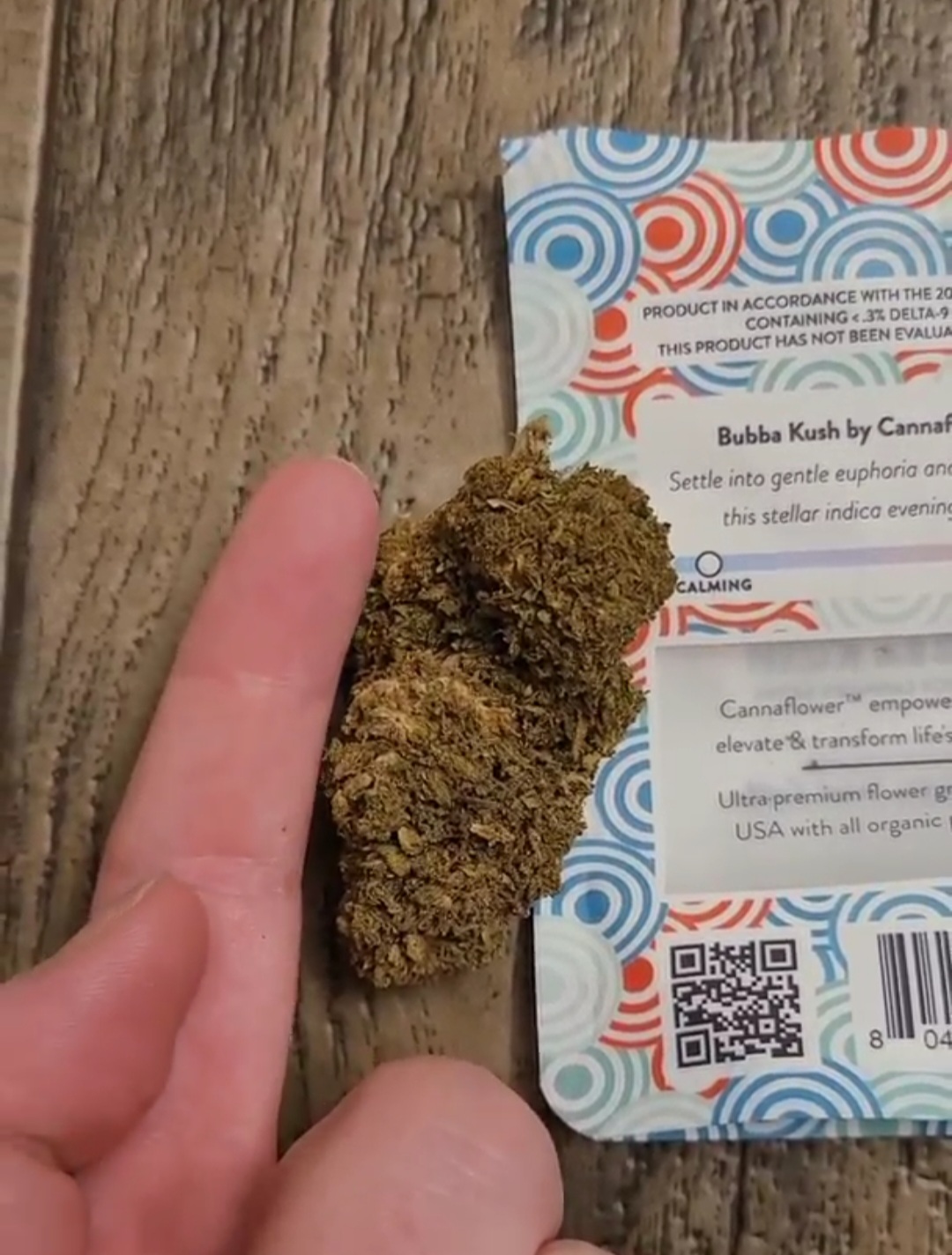 The Flavor Bomb!
I've had some pretty tasty flower in the past, but the names or notes of flavors that are labeled on the packages is 50/50. I've had some that said it would taste of "citrus" and not one ounce of citrus flavor is detected, so I wasn't expecting much in the flavor department (so I don't get my hopes up for Girl Scout Cookie and it tastes nothing like it). This has been some of the tastiest flower I have had that actually tastes as the packaging says. I got three of them and each of them is more unique than the next on flavor profiles. 
Bubba Kush
When first opening the bag, you get an aroma of lemons, but when you smoke it you get a different flavor profile! The rich deep tones of cocoa, coffee and the sense of a warm blanket wrapping you up. 
Jumble Cookie
This one I had some self-control issues because when you open the bag it smells just like cookies. Cookies and weed are the perfect match. The flavor threw me off a little bit, but it was still very good. The leading flavor was herbal/nutty and had undertones of the diesel strain. 
Sour Dog
 The aroma from Sour Dog smells very sweet which is understandable since it derives from 2 strains: Sour Space Candy and, the storied, Chemdawg. The taste matches the smell with undertones from the diesel.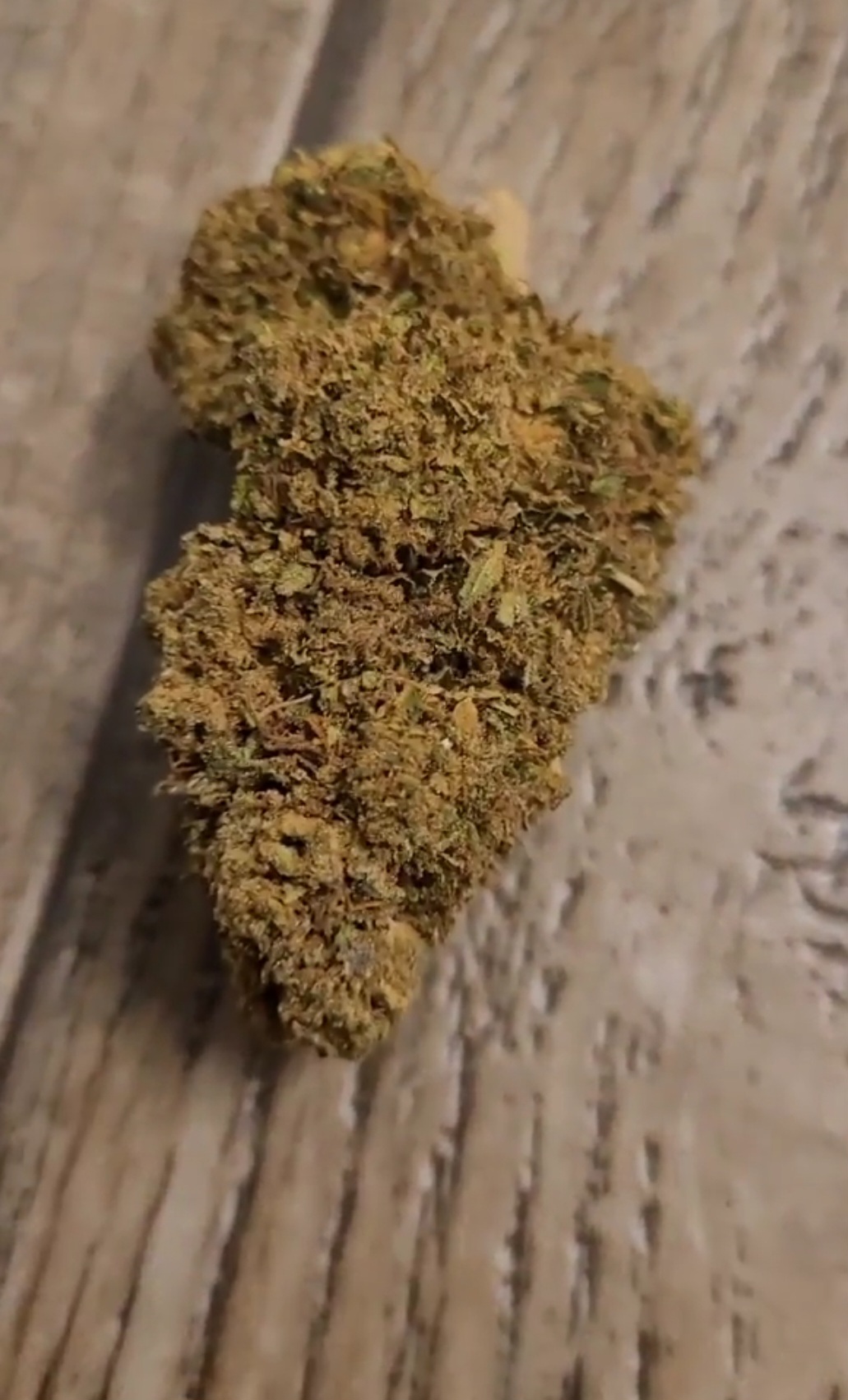 The Effects
Bubba Kush – It states on the packaging that the effects are supposed to make people calm and was I ever. I felt that I had merged with the couch. My motivation for the day became whatever the couch's wishes were. Nothing could bother me and the CBD just sent waves of relief as it took away the pain. Plan a day of laziness when smoking this because you won't be getting much done. 
Jumble Cookie – It says energizing, but I didn't get just that. The creative cookies were flowing as I proceeded to knock out several tasks at home and completed 2 puzzles. The CBD component was unbelievable. I felt like I'd never experienced body pain. If you have inflammatory issues, this will be your best friend as it eases the pain while keeping you energized! 
Sour Dog –  The effects from this batch were a bit more energizing than the Bubba Kush, but it also kept me mellow. This one did not affect my mind too much, as it kept me relaxed and aware. This would be great for going out, it doesn't slam you on the couch like Bubba Kush.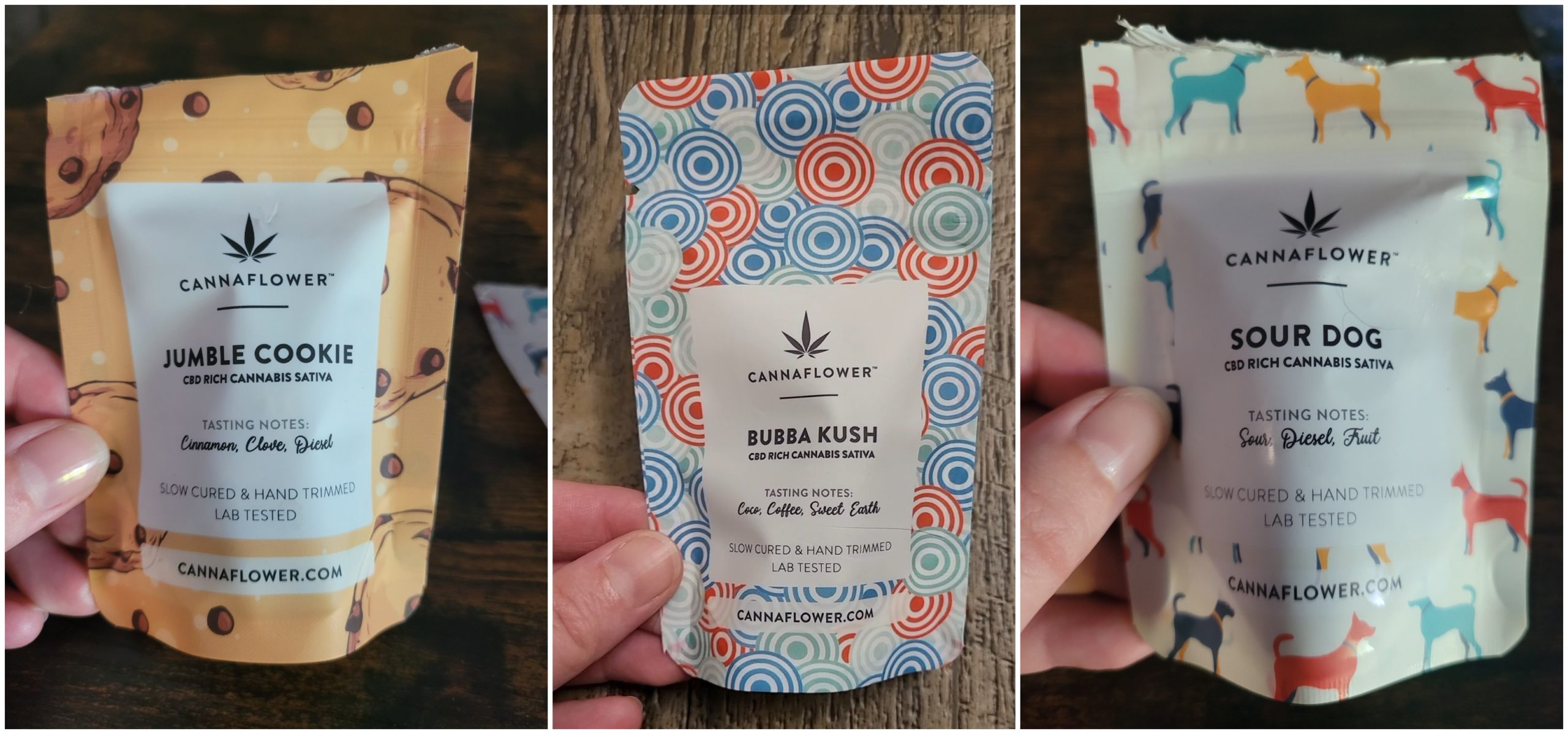 Is this recommended? 
YES! Considering how much you get, the CBD and THC effects work immaculately, and the flavor bomb from all of these, it would be a shame for you to miss out on this! The price of this flower starts at $8.95 per gram. 
You can find out more about Cannaflower products here.
Have you tried this flower? Let us know in the comments or on our forum.