REVIEW OVERVIEW

SUMMARY

CannaClear-Delta 8 cartridges deliver tasteful and clean hits. Fair effects and smooth, for it being delta 8. Also, it's inexpensive for a full cartridge, well worth its value.
In this review, we have the CannaClear Delta 8 cartridge. Smooth and flavorful, CannaClear provides a variety of delta 8 products. From cartridges and pure delta8 distillate to concentrates and CBD products. Not to be confused with the Canna Clear THC vape cartridges, CannaClear focuses more on delta 8 and CBD products. Canna Clear THC carts are more of a mysterious company that we aren't sure if they are licensed or not.
Pros:
Tasteful hits
Lab results provided
No heavy metals nor pesticides to be found
Inexpensive
Cons:
Recommendations: Nothing much, I'd say increase potency but they have over 90% Delta 8 THC.
Made our BEST DELTA 8 CARTRIDGES list!
Check out our video review on the CannaClear D8 below:
CannaClear cartridges deliver smooth hits and good taste, a great mix of terpenes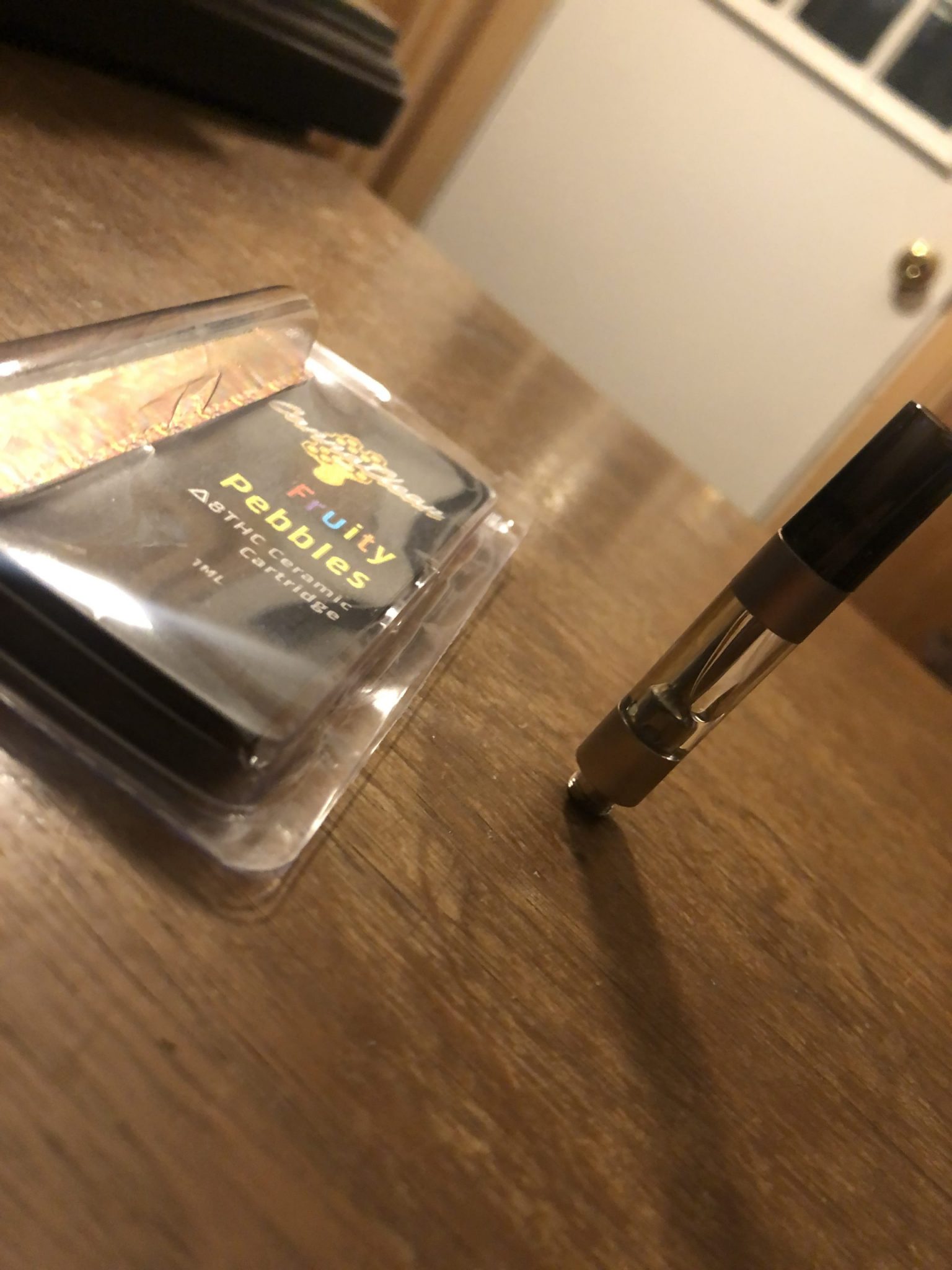 Not having heard of these, I was pretty excited and curious to try this cartridge out. After my first few hits, I enjoyed the flavor these cartridges give a lot. It's fairly smooth and doesn't give any metal taste at all. The main thing I like about these CannaClear-D8 carts the most is the taste over anything.
Nice oil quality and fair strength for it being delta 8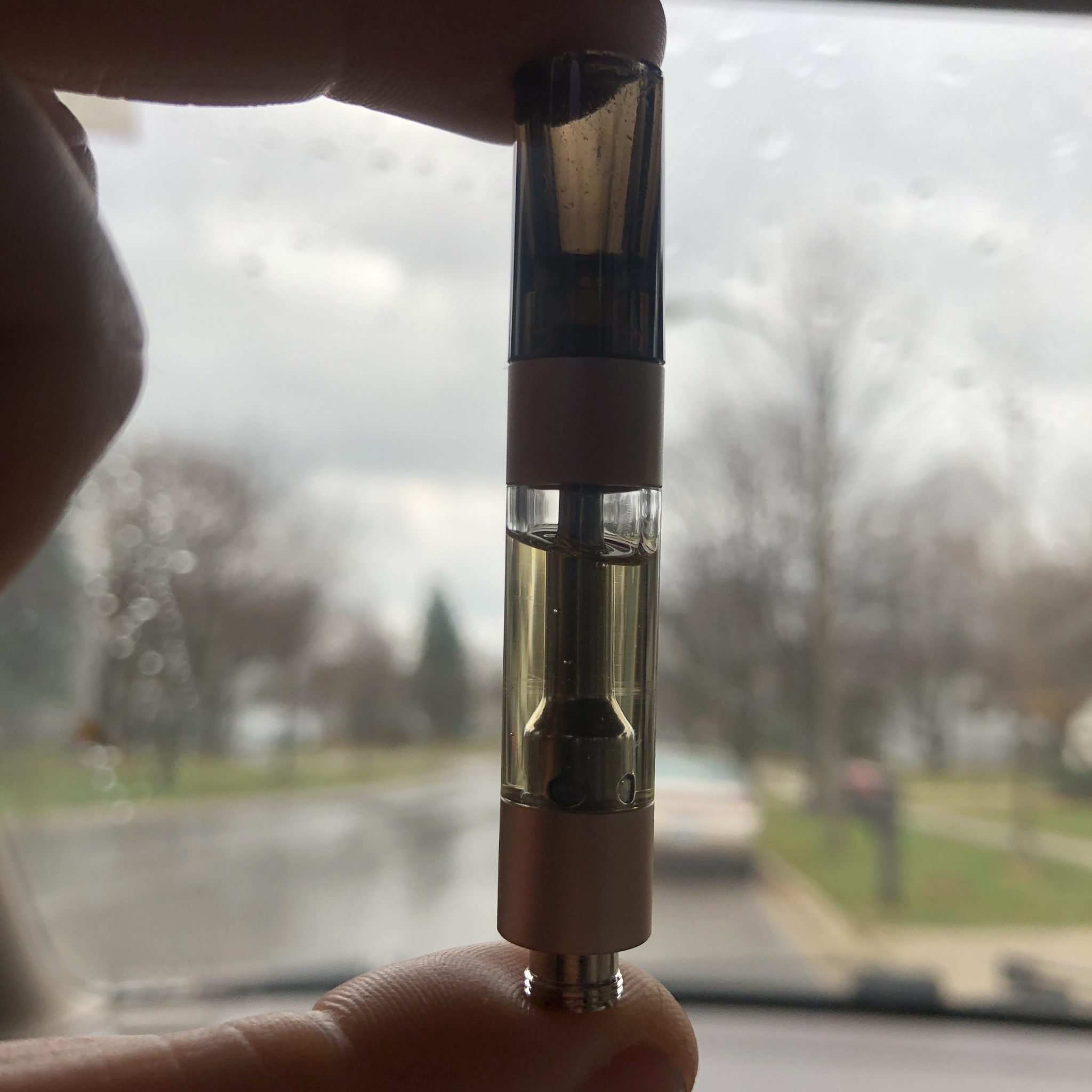 At first glance, the oil color does look pretty clear. Fair quality and smokes pretty good. Taking a closer look, you can see the oil color is slightly yellow. A very light gold color, not that noticeable, but smokes well. After taking a few hits, you do get some nice effects for a short period of time. Not the most potent delta 8 I've tried, but still pretty nice.
As for the effects, it does creep in slowly and smoothly. If you've ever tried delta 8, you'll know the effects of delta 8 and that it's not nearly close to a high from a dispensary grade cartridge. But either way, you do get a slight mellow high from these carts.
CannaClear Delta 8 – Fruity Pebbles gives a good taste, identical to the strain itself
Unsure of what to expect from this strain, Fruity Pebbles turned out to taste good and deliver smooth hits. Just as the strain says, it really does taste like the cereal itself. Somewhat light in flavor and, you can definitely taste the terpene and distillate mixture. If you like Fruity Pebbles cereal, you will enjoy this cartridge a lot.
Lab Results – Tested clean of pesticides, residual solvents, and heavy metals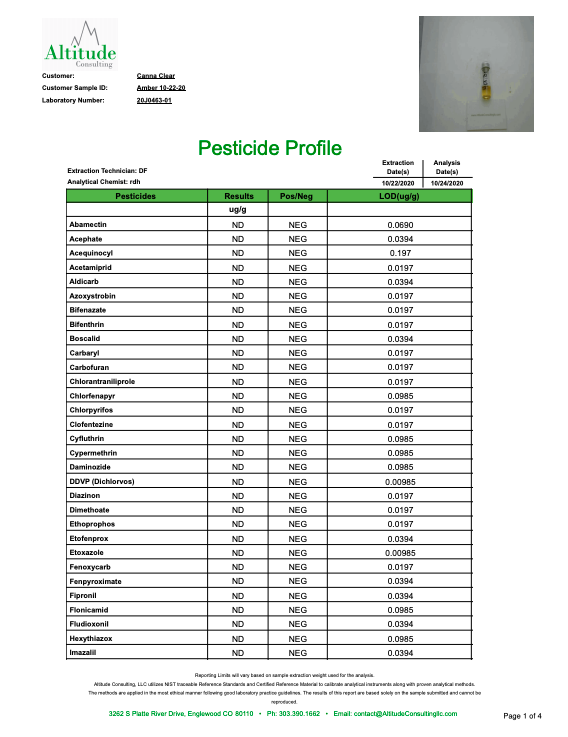 Providing a variety of different tests, CannaClear-D8 shows to be clean. This is great for those skeptical about these cartridges. For myself as well, I've never had the best experience with this strain in a cart. My past Fruity Pebbles cartridge experience came from an unreliable source and an unregistered cartridge company. But this brand actually has different forms of testing, from pesticide and residual solvents to heavy metals. You can find all of their lab results and tests here.
Smooth, light hits, but harsh when taking consistent or bigger hits
If you've smoked delta 8 before, you know that after taking long, or consistent hits, it can be very harsh on your throat. Especially if you're a beginner or you haven't smoked delta 8 before. Delta8 THC has been known to be a harsher form of cannabinoid. With that being said, these carts do give fairly smooth hits when taking shorter or light hits. If you're a regular smoker, you can take longer hits and be fine. But even as a heavy stoner, you will still get harsh hits with delta 8 cartridges in general.
CannaClear-D8 uses Ikonic labs cartridges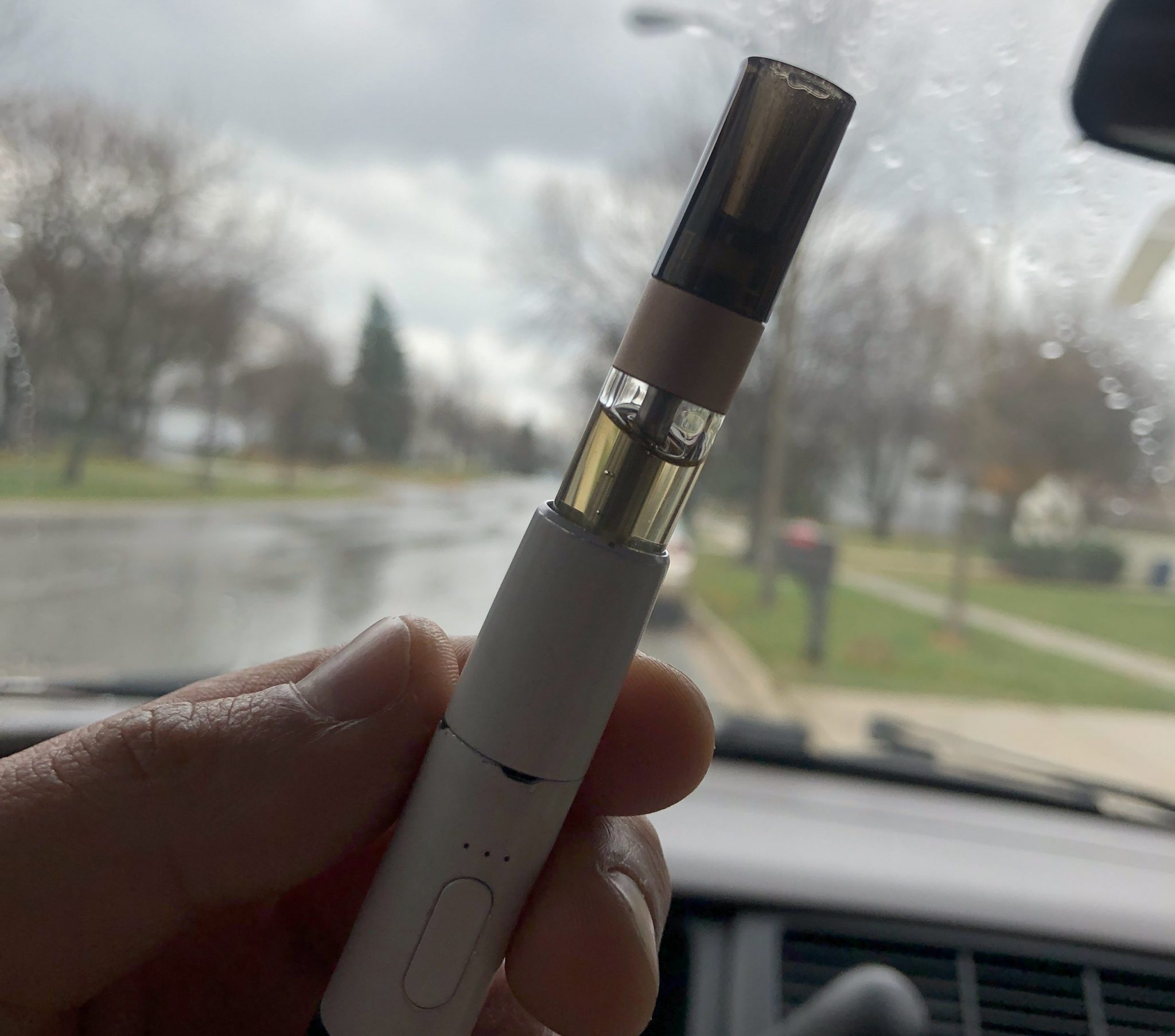 Unique in design and pretty effective and efficient, CannaClear uses IKonic labs hardware for their cartridge. Feels smooth and comfortable, and overall has a nice build design. As for its performance, it hits fair and smooth, nothing much to complain about here. It might be nice if they use CCELL hardware, but I didn't have any problems with these carts at all.
Decent effects and a gradual high, not as lasting nor potent, but still good
CannaClear cartridges come in over 90% Delta 8 THC. After taking multiple hits, you may get a good buzz off it, but it won't get you stoned like a dispensary grade THC cartridge. Delta 8, in general, doesn't give a potent enough high like that with a THC cartridge, most don't. But for delta 8, these carts do deliver a nice and mellow high.
List of Delta 8 cartridges we've reviewed here on DabConnection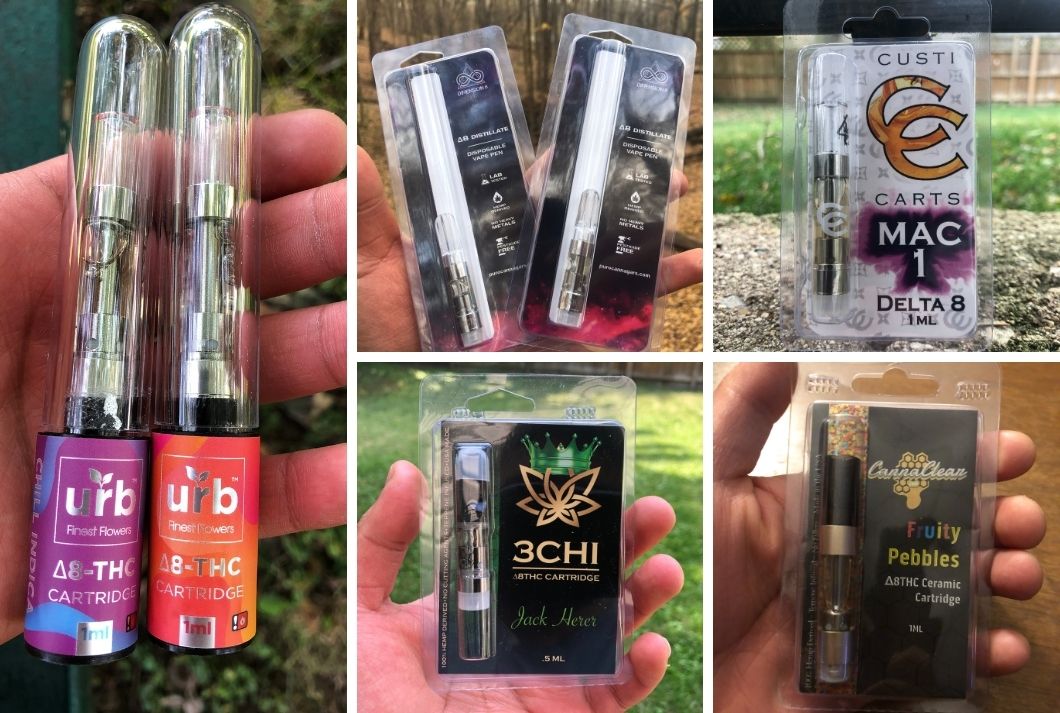 Below is a list of all the Delta 8 THC cartridges we have reviewed. We still have more up and coming, and in the process of being reviewed.
For its value, well worth the try
You can get a full gram cartridge for only 15$, excluding shipping and tax. And for this price, I definitely think it's worth the experience. On average, I'll see full gram delta8 cartridges go for around $20-40 a cart. And for only $15, these carts are worth the value.
Concluding CannaClear Delta 8 cartridge
To sum up, CannaClear-delta 8 cartridges deliver good taste and fair effects. The strain Fruity Pebbles delivers a great taste and experience. Some might prefer a piney or fruity dense flavor, whereas others might love this taste. But for its price, if you've never tried delta 8 and are curious, or perhaps you're just searching for one, these carts are well worth it. You can find more on them here.
What are your thoughts on CannaClear-Delta 8 THC cartridges? Have any experience with Delta 8 in general? Post a comment below or in our forum!