REVIEW OVERVIEW

SUMMARY
I walked over to Nuwu to try one of their Baseline carts. They have just expanded their facility and now have an area you may consume after you make a purchase, very cool. It's the only one in the state so far, and it's because they are a reservation and have different laws. So very cool! The new place is huge and full of great people. When I asked about the Baseline carts, I was shown all they had in stock, 2 more than the site showed. I picked the watermelon as it had a profile leaning toward Caryophyllene, I love that. The taste was there but not strong, more of a weed taste. Great body high, made you want to do stuff, so not a couch lock. 
You can check out our Baseline cart video review here.
Pros:
No frills packaging
Attaches easily to any 510 thread battery
The selection of brand was good
Cons:
Recommendations: None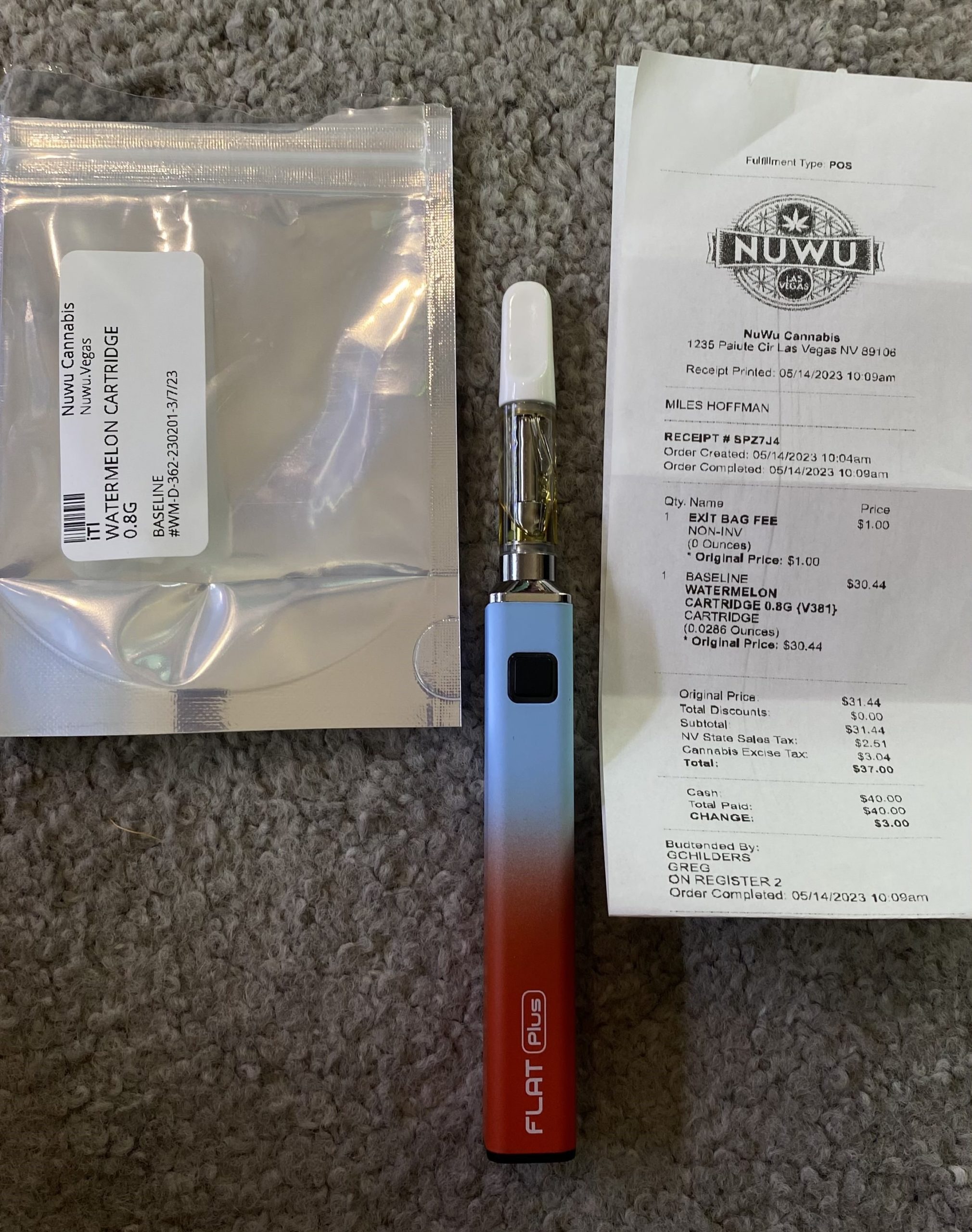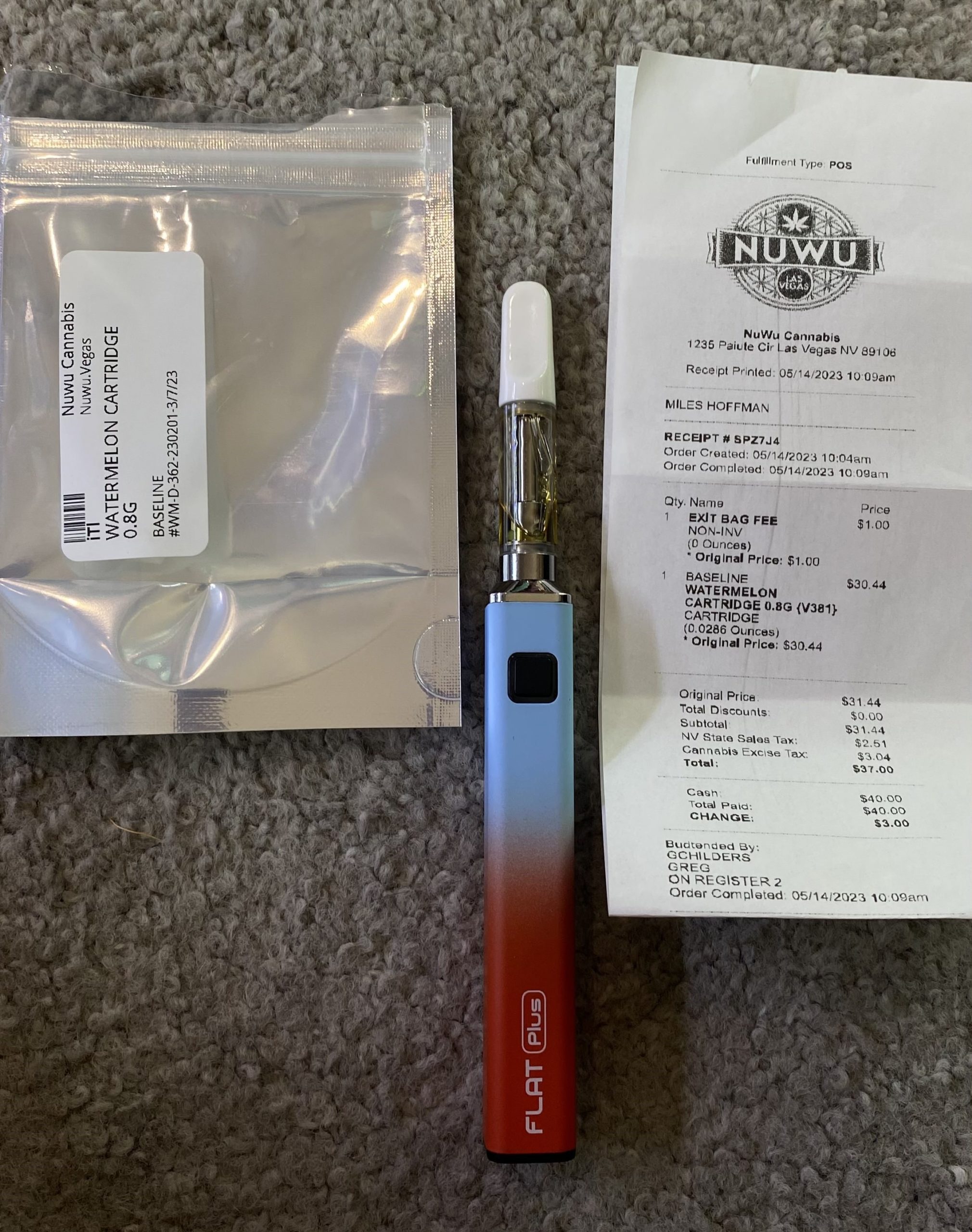 Baseline is making it basic in a good way 
I find that a lot of companies in this industry spend way too much money on artwork and flashy packaging, not Baseline. They use clear standard bags with no art, no trying to sell me on something I'm already going to purchase. I find this approach more attractive as it just goes into the trash as soon as it's purchased. And I'd rather a company focus on making a quality product that will sell itself, and Baseline seems to have done just that.
The smooth pulls, simple, unempowering flavor that's just a hint, leaving the weedy taste to be noticed. Smooth indeed! The high it provided was uplifting, both mood and body. I got stuff done and had fun doing it. Heck, I'm hitting it now as I write my review. The .8 cart has lasted me 3 days now and I feel I can get one more out of it as long as I don't share it, but I will.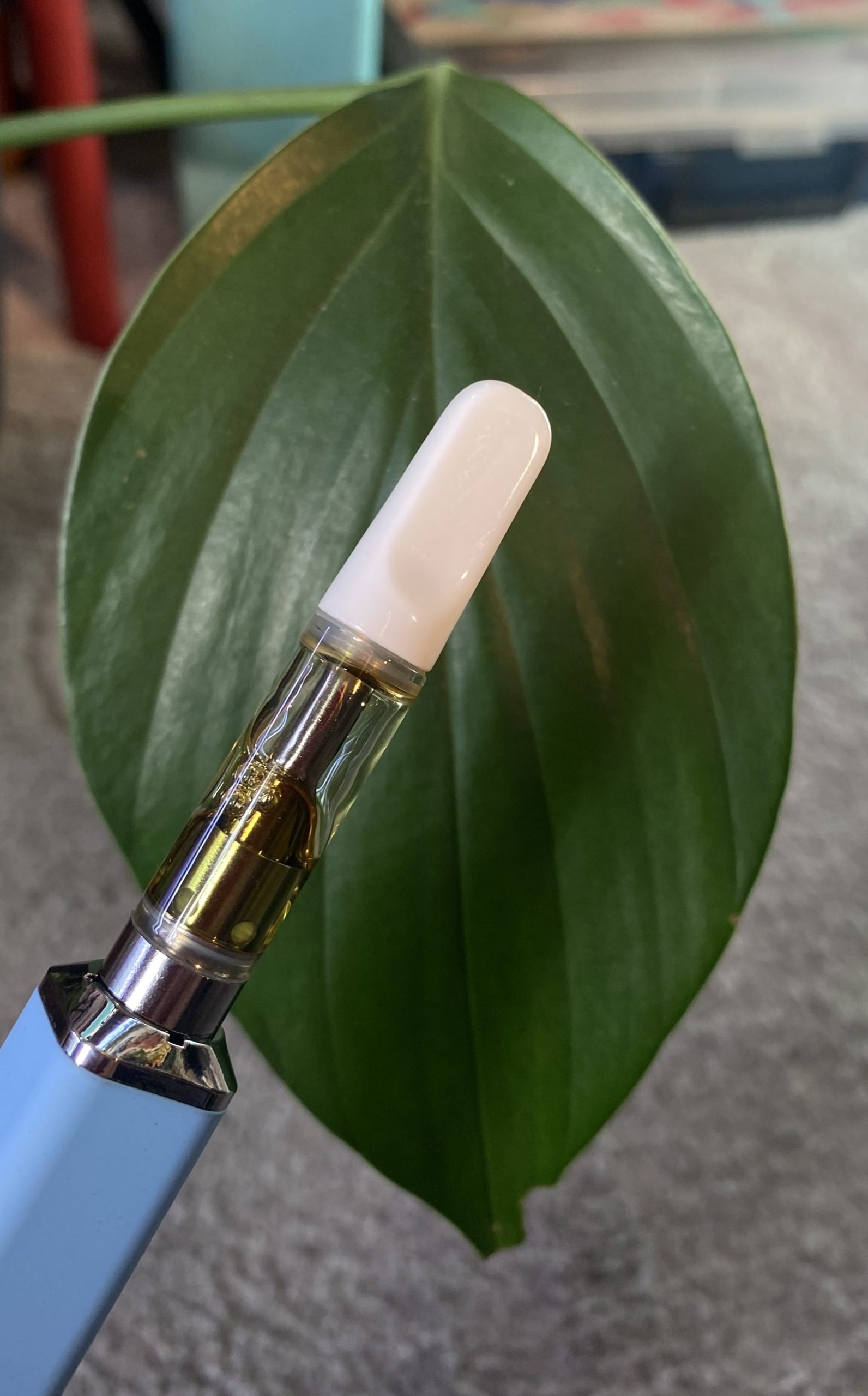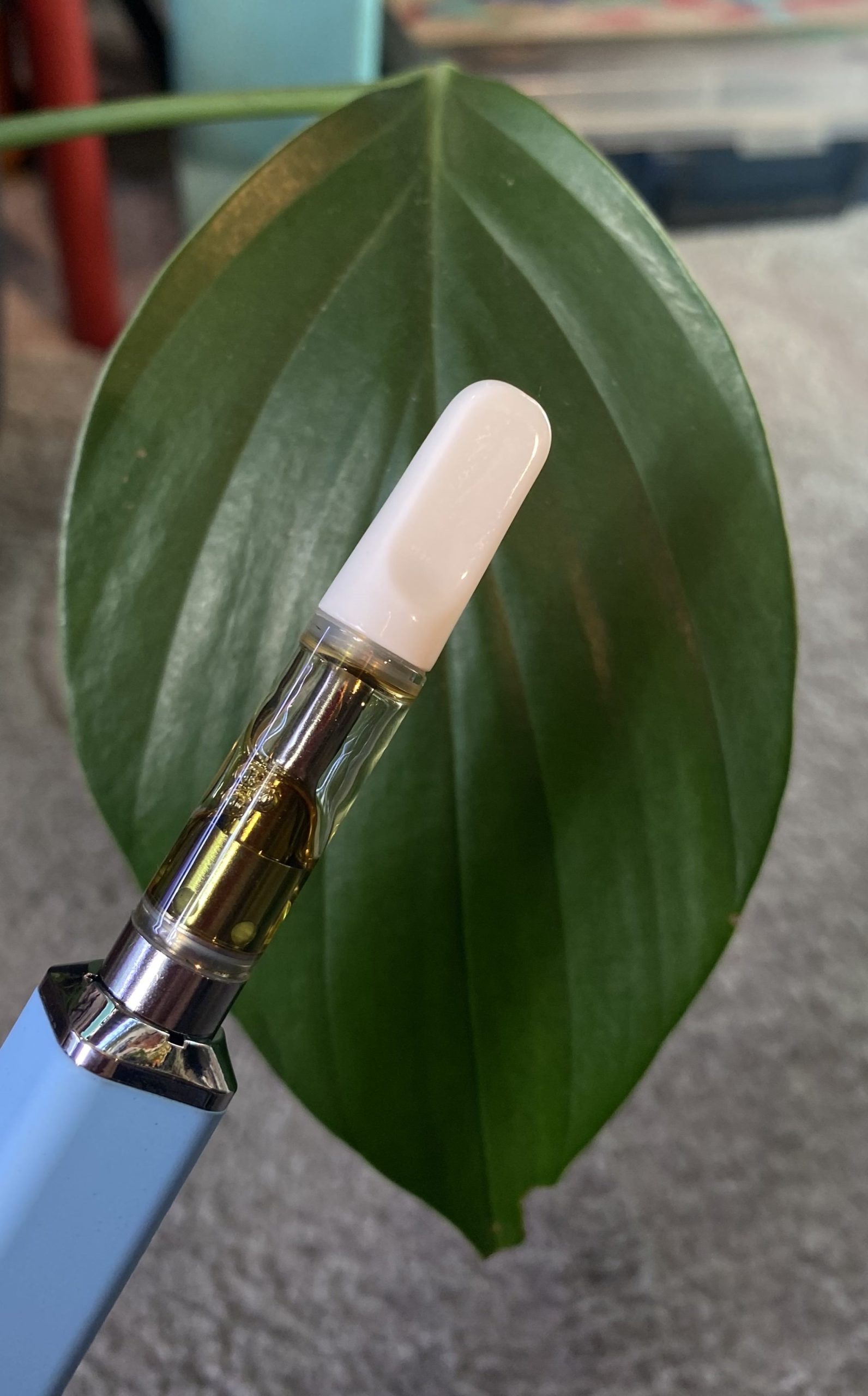 The price of the Baseline cart ($37 including tax) was fair
Albeit a bit more than I spend on a cart, I feel this may be of value as it's a bit bigger than the carts I would normally pick up at the store. The quality of the product would make me more inclined to give the other flavors a try. Over all this is a no-frills product that delivers. I mean back in the day, we never cared what the dealer gave us weed in, as long as it got us high. Baseline seems to remember this and had made a product that will be remembered and revisited again and again. 
 
Great value! It's worth every penny spent
If you have read my other reviews you will gather that I'm a cheap skate. I hold that title proudly as I do try to find the best bang for my buck. Baseline seems to have that same goal. They are doing what my Dad always used to say, KISS (keep it simple stupid). This is good advice that I don't think a lot of the other cannabis companies have figured out or implemented. I hope that Baseline stays this course, and I feel in the long run they will outlast the competition in the market and be around for a long time in the industry.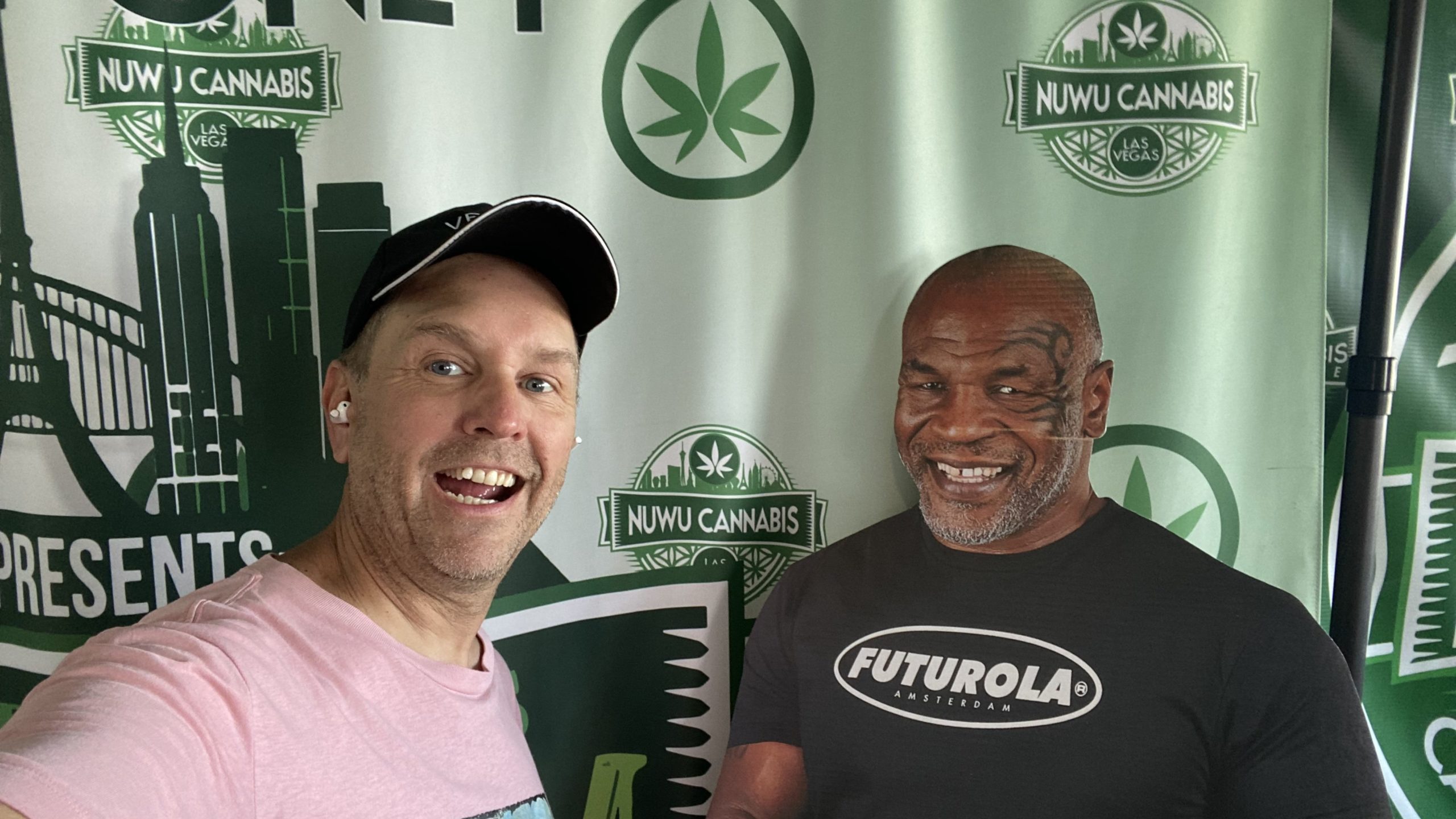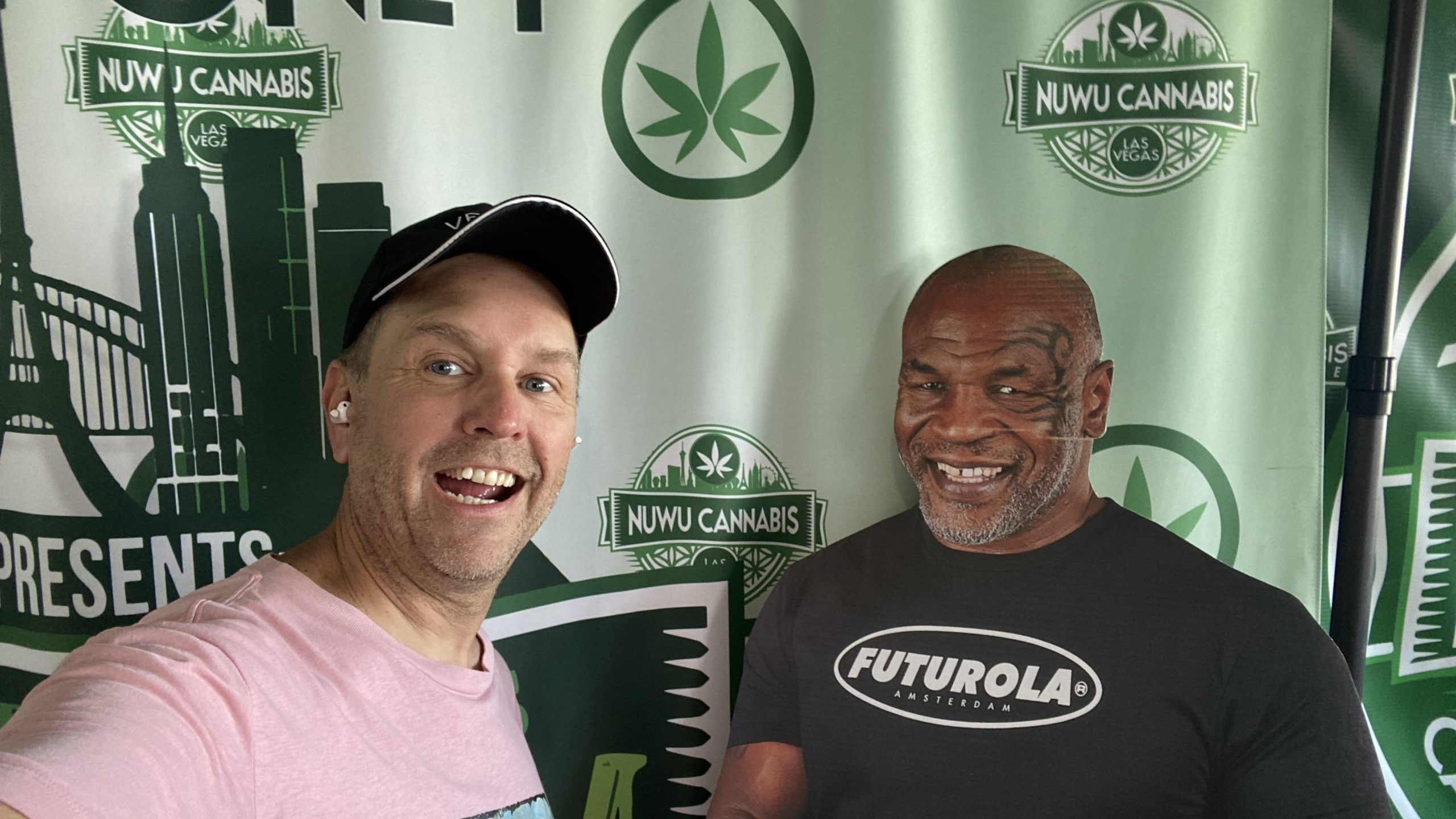 Will I be using this brand again soon?

Baseline has my attention. This would not replace flower for me. It's great for having on the go and you don't want a lot of attention drawn to you. That being said, they have a good product here. Keep an eye on the high Baseline and I see you being a very successful company. I look forward to trying your other products.  
You can find out more about Baseline products here.
Have you tried these carts? Let us know in the comments or on our forum.