REVIEW OVERVIEW

SUMMARY
The Great CBD Shop of Spartanburg, SC sent me a package of goodies (B1G1 STNR Delta 8 Disposables among others) that dwarfed Christmas. Where to begin? The STNR Creations Delta 8 THC Disposable 2ml retails on their site for $39.99.

I had to recruit support for this package.  Too much cool stuff to try at once. So today I am going to write about my favorite products in the load.
Pros:
Good price
Huge
Decent high
Cons:
Recommendations: None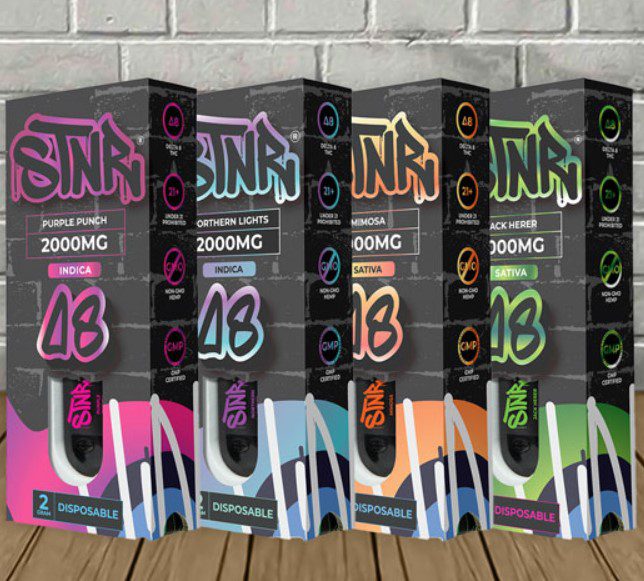 XL Vapes
I received 2 of the STNR Creations Delta 8 THC Disposable 2ml vapes – Mimosa and Trainwreck. I had no idea they made 2 ml vapes.  And like that.  And I hate finding one I really like and it's gone so fast and I have to go find another one. 
I really like how the pen feels in my hand.  It's like the Hummer of disposables. I can see men really liking it. The STNR vape is a handful and easy to hold onto.  I like the design.  It's easy to get a full hit. The mouthpiece allows for a good seal.
Nice price tag
The price. Wow! 2ml for $39, the most inexpensive vape I've ever enjoyed. And the packaging is very cool.  I can't bring myself to throw the boxes away.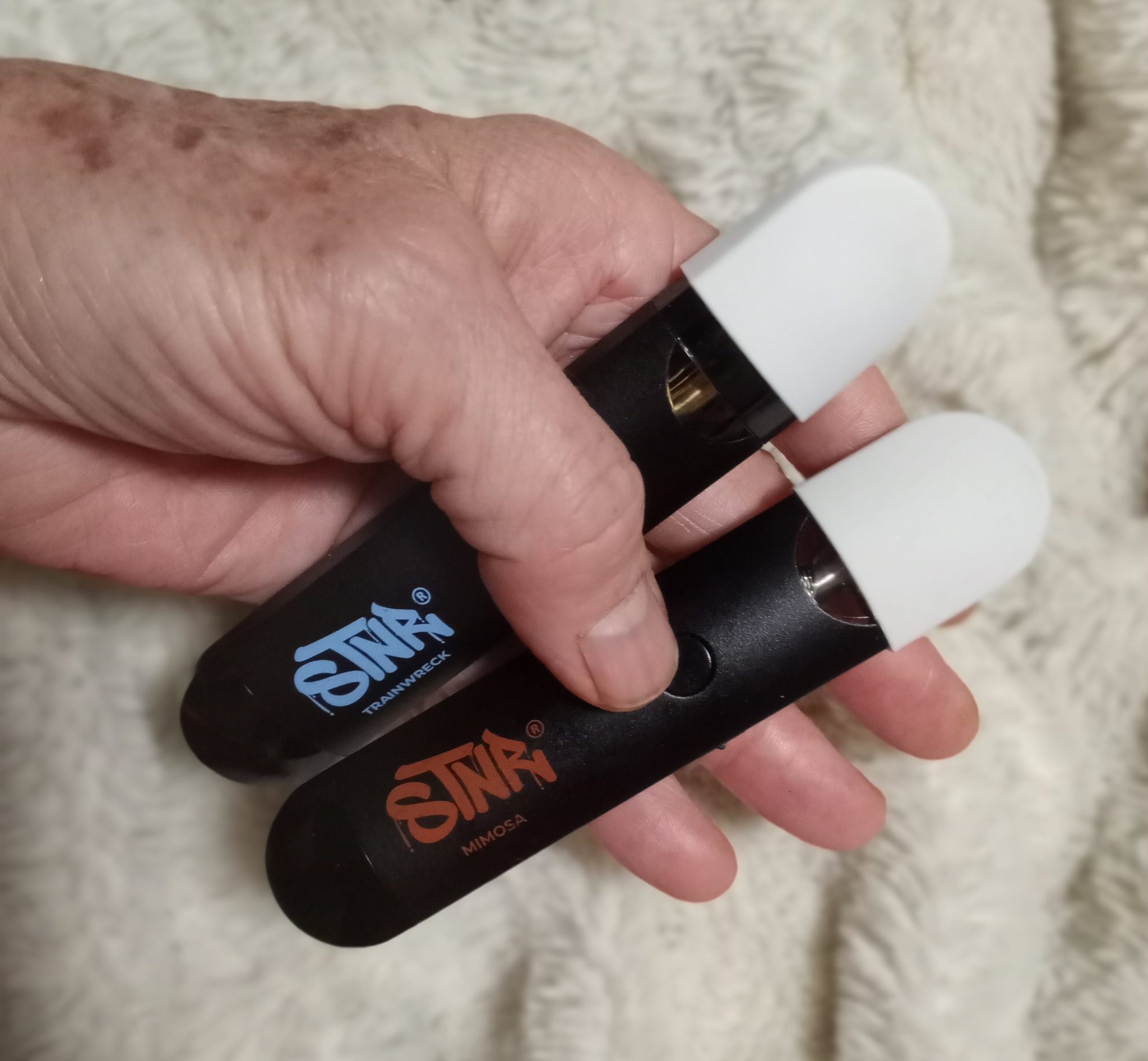 Good high
The best part is high. After a week or more of using it daily, I have discovered that one hit is perfect,  a nice calm,  peaceful buzz for hanging out for the evening.  Two hits are night night. Knocked out my sleep issues immediately. 
Most vapes I have to keep sucking on. I am satisfied after one hit of the Mimosa or the Trainwreck. I truly can't decide which flavor I like best. And O just grab one because I really like them both.  They are very smooth going down.  No choking or burning – a very smooth pull.
All the products I received from the Great CBD Shop were top shelf but these vapes are the bomb! Thankfully they won't run out soon. 
You can find out more about these disposables here.
Have you tried B1G1 STNR Delta 8 Disposables? Let us know in the comments or on our forum.