I was excited to receive this product, the Body Care Duo from High Falls Hemp. I ordered it for my debilitating skin condition which is painful and needs lubricant. The Ultimate Body Care CBD Duo is listed on their website as $74.90.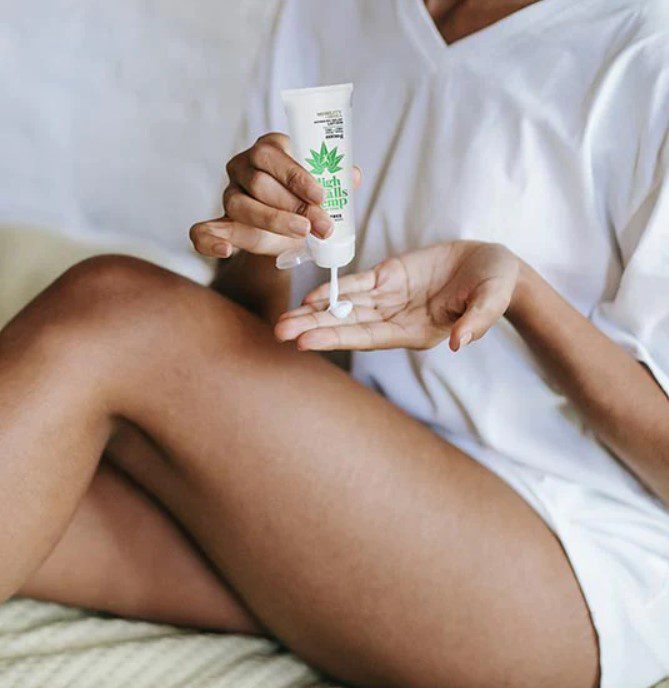 The cream
I also play the harp with a bad wrist that gets tired and cranky sometimes. I believed the arnica in these products would be soothing for me. It is. It is working miracles on both fronts. The skin cream is transforming the tough skin patches that bury ingrown hairs in my face. The skin cream is also addressing the pain that comes with this affliction. I'm thrilled. It has such a delightful texture. My skin feels hydrated after I apply the lotion – silky.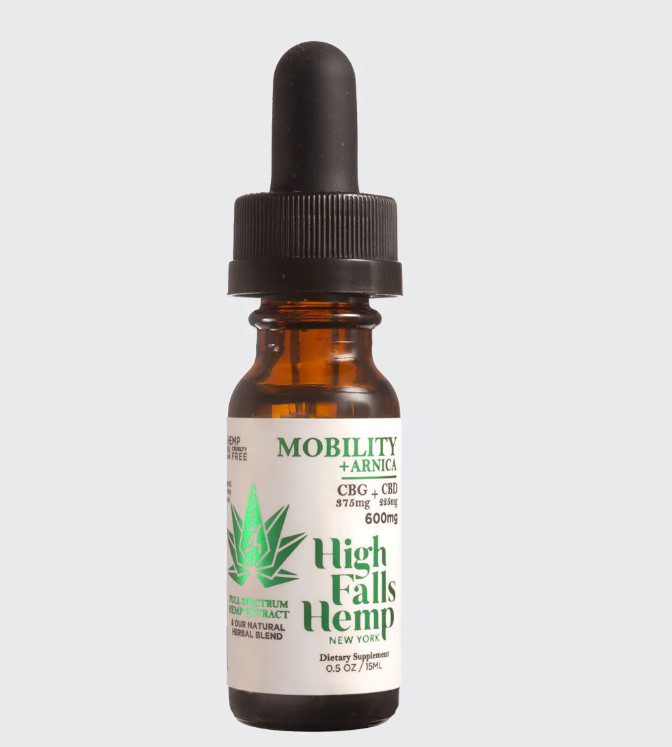 Tincture
The tincture is nice, not delicious but smooth and palatable. It works. I also have a tooth that is cracking. I have experienced some prolonged pain from that. The arnica has killed the pain. I just noticed this morning, "Oh yeah. My tooth hasn't bothered me for days."
This isn't a product I can get readers to jump up and down about. The packaging is simple, it doesn't get you high. But it is effective every time. That is priceless.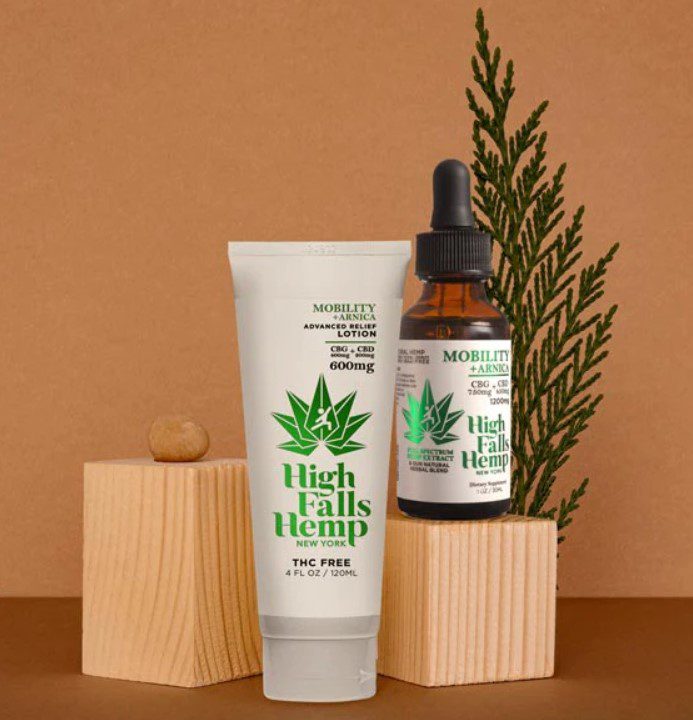 Part of my daily routine
I did quite a bit of reading on High Falls Hemp's website. There is a plethora of detailed information there. I went down a rabbit hole about terpenes. I'd recommend it. There is a lot to learn about these health-forward products. I am thankful to have this Skin Care Duo from High Falls Hemp. It is part of my daily skincare plan now and I am very happy with the results. I've only had the products for a week. Two thumbs up!