The Yocan Orbit Giveaway closed on April 8th. We are sorting through the entries and will notify the winners shortly. Thanks for participating!
Yocan Tech is a household name among cannabis fanciers, and certainly needs no introduction on our august pages. We're reviewed many a Yocan product here, including the Armor, Rex, and Falcon Mini. But when we reviewed the new Yocan Orbit, we had the feeling that this was to be a landmark device in cannabis extract dabbing technology. As we were hypnotized by the spinning pearls in the dab chamber keeping our terpenes well-stirred, we decided this was a good candidate to share with our readers.
And from that inspiration sprang our latest giveaway! The countdown to entering a new orbit has begun…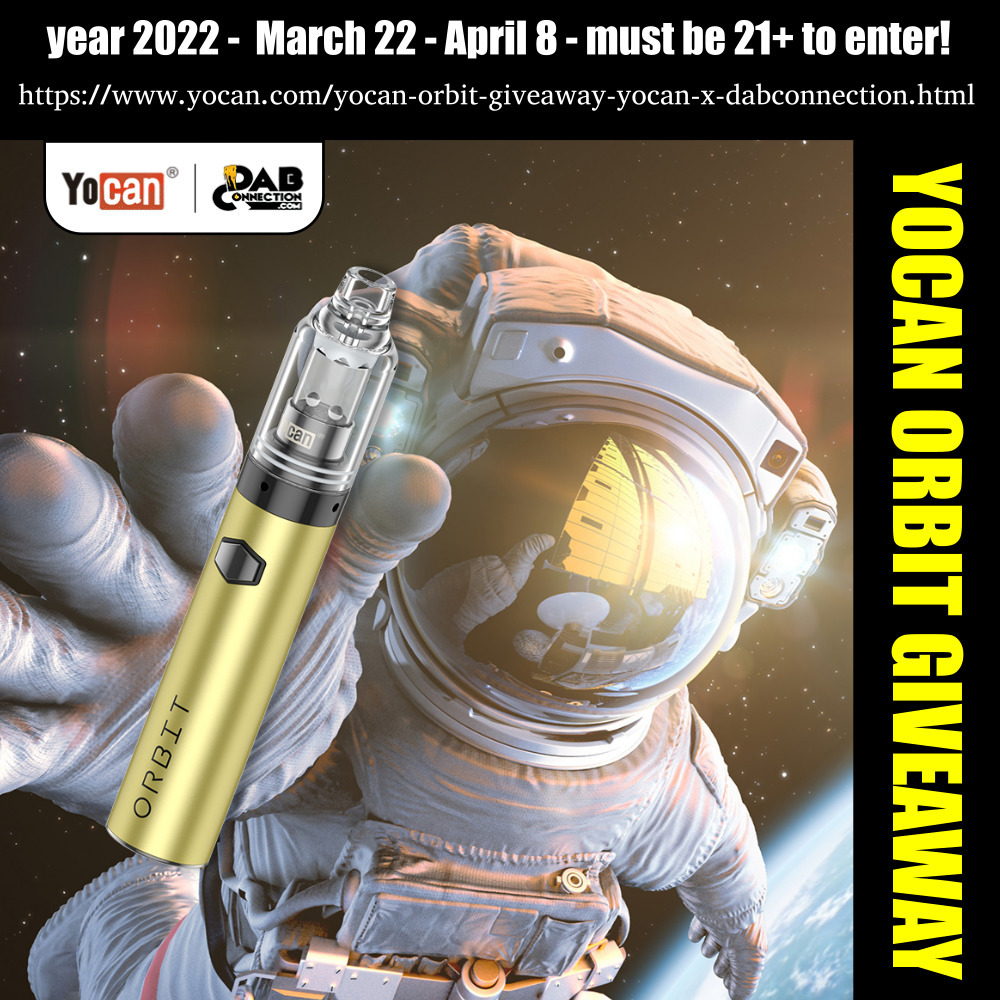 Giving Away 2 Yocan Orbits – enter before April 8th
Yocan Tech is partnering with Dab Connection for this giveaway, in which 2 lucky recipients will win 1 Yocan Orbit kit.
The instructions for entry involve a few steps. Yocan Tech's own page on the Orbit giveaway outline them nicely. But briefly, the rules involve:
[1.] Meeting the requirements!
Must be age 21+, and it must be before April 8th (Pacific Time US & Canada). Timing is everything.
[2.] Following a social media account for both Dab Connection and Yocan Tech.
That can be our Twitter, YouTube, or our Forum. Or it can be Yocan's Instagram, Facebook, Twitter, or YouTube. Mix and match!
Just some basic stuff like you would register for any raffle.
So all you bright and eager readers must be more than up for the task! We don't do these often and the Yocan Orbit, as we say, is a special device whose launch is likely to make an impact in vaping and dabbing tech for some time to come.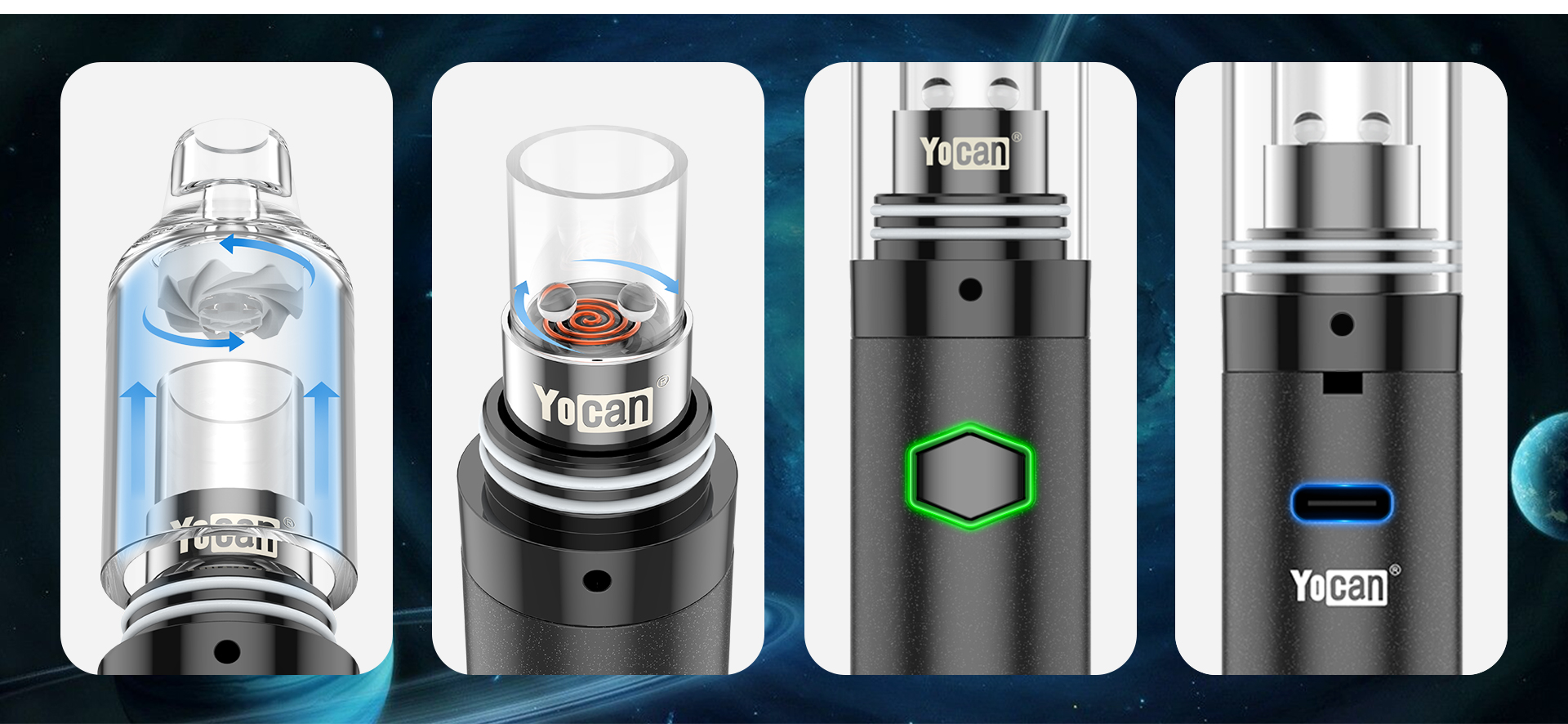 The Yocan Orbit's innovative design
The "terpene pearls" are a pair of tiny quartz balls in the quartz cup, with a circulating fan to keep the mixture stirred. This makes your dab even and smooth, consistent from first hit to last, and helps you hit without waste or buildup on the side of the chamber. You can see the quartz ball action in our review video.
The rest of the assembly is the same efficient design you've come to expect from Yocan Tech.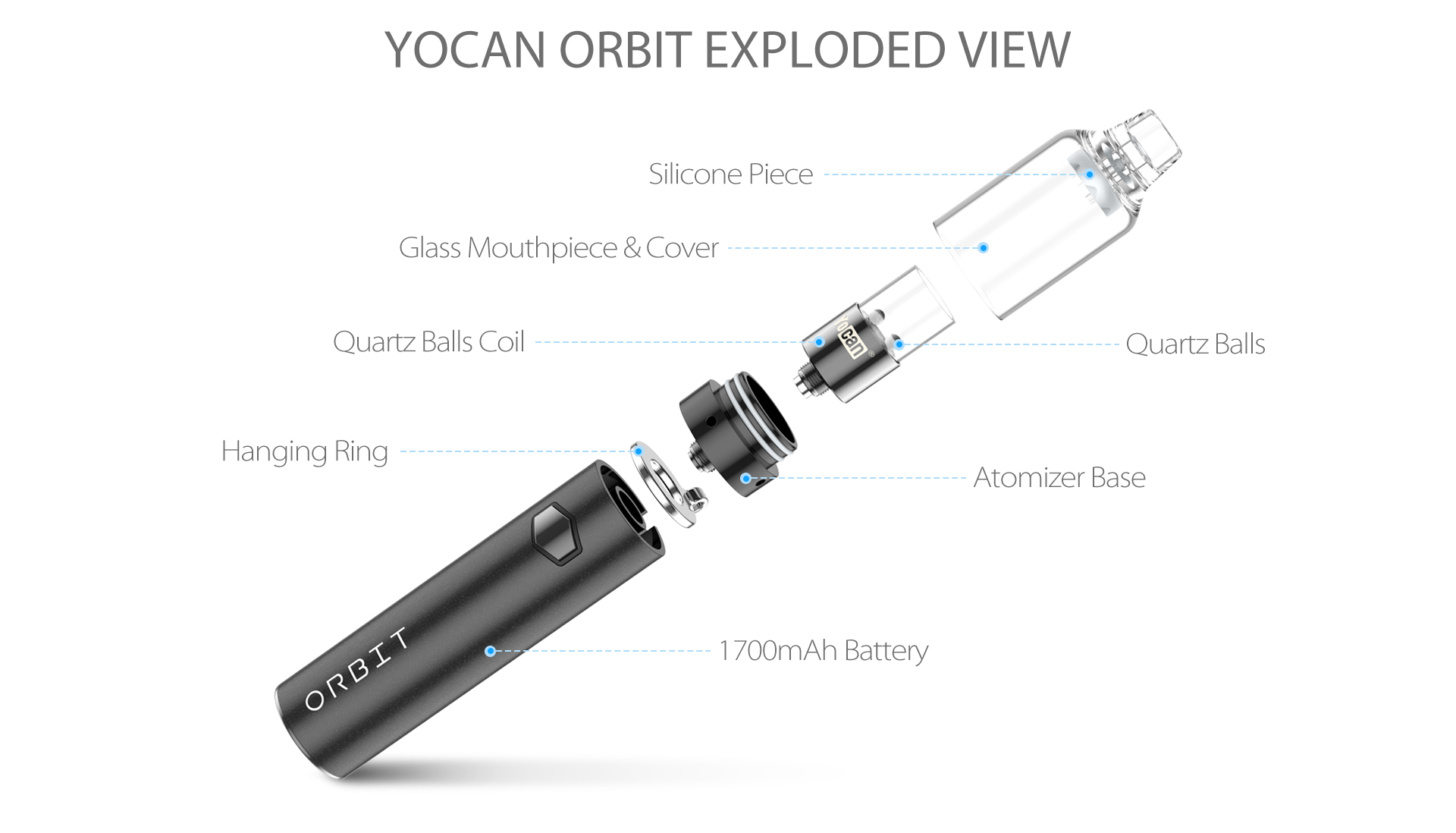 You have the 1700mAh battery, atomizer, and mouthpiece. It has 3 voltage settings, at 3.4v, 3.7v, and 4.0v. Overall, it adds a new dimension to the dabbing experience. The spinning quartz spheres just add to the fun!
Don't delay! Enter to win today! You could use a new portable vape pen on your Spring adventures!
Readers, if you have questions or comments about the Yocan Orbit Giveaway, drop them here in our comments or in our forum. Good luck out there!