REVIEW OVERVIEW

SUMMARY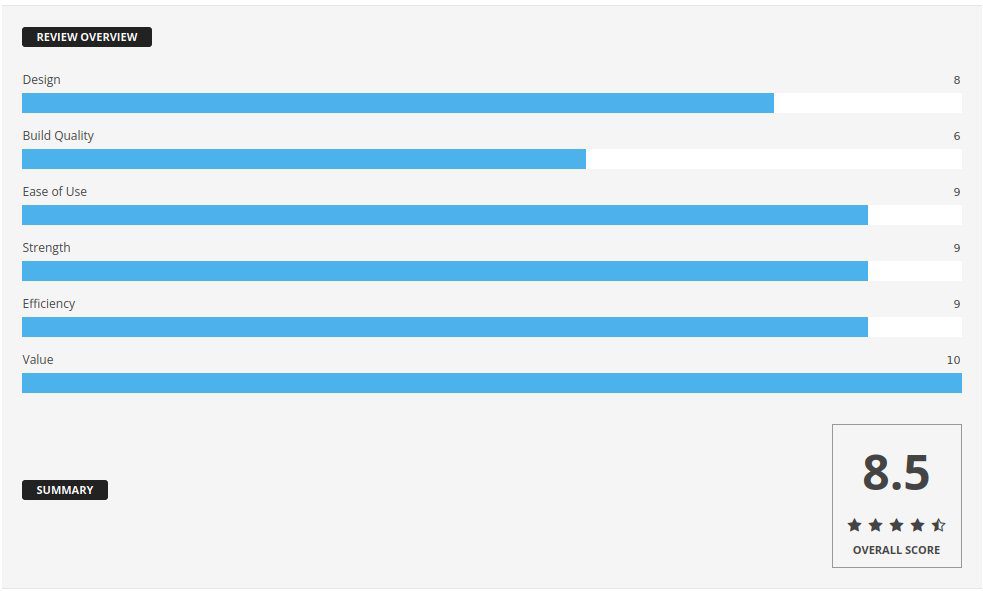 Greetings, you busy dabbers on the go! We're here with a new electronic dab rig from XMAX, the TUNKE. The TUNKE is a compact eRig for concentrates and extracts, packed with features and new innovations we've come to expect from XMAX. With that said, this design is maybe a bit too bold and innovative, with a few quirks to get used to, but still functional. The price of $50 puts this well within the budget-vape range though, so I can't possibly complain for that price, even if we did hit a snag reviewing it as we detail below.
View our full video review of the XMAX TUNKE here.
Pros:
Compact
Easy to Use
Clever, efficient build
Everything adjustable
BUDGET price!
Cons:
One out of two quartz atomizers failed
Bubbler stem tends to stick
The build is a bit top-heavy and awkward
Recommendations: While I applaud the innovation and ambitious features, this design takes some getting used to. A re-thinking and beta redesign could help this unit achieve the success it craves.
Pardon My Zombie Appearance!
Look, it's spooky season, I get it. But the latest crazy conspiracy theory about the national mobile warning system being able to turn you into a zombie (some magic involving 5G and vaccines are to be involved, as I parse?) is a little too on the nose. Sure enough, I found myself zombified, which is an incredible handicap at work, let me tell you!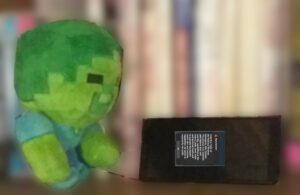 Hoyt was absolutely distraught. He's been joining us for our spooky-season reviews on our DabConnection YouTube channel.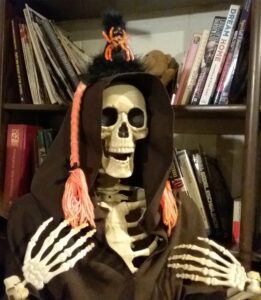 Hoyt knew just what to do: A few puffs off the XMAX TUNKE would fix me right up!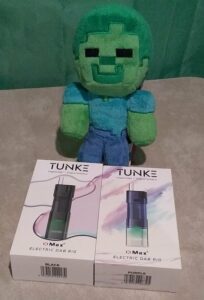 The TUNKE is a compact unit that comes in black and purple. The package comes with a USB cable, a manual, replacement o-rings, a dab tool, and some token cleaning supplies. The inclusion of Qtips and pipe cleaners is meant to hammer home the fact that this rig needs to be kept clean after every couple of uses or it's going to clog up.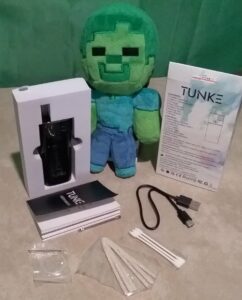 So, as quickly as my stubby zombie arms could explore it, I documented the XMAX TUNKE's features…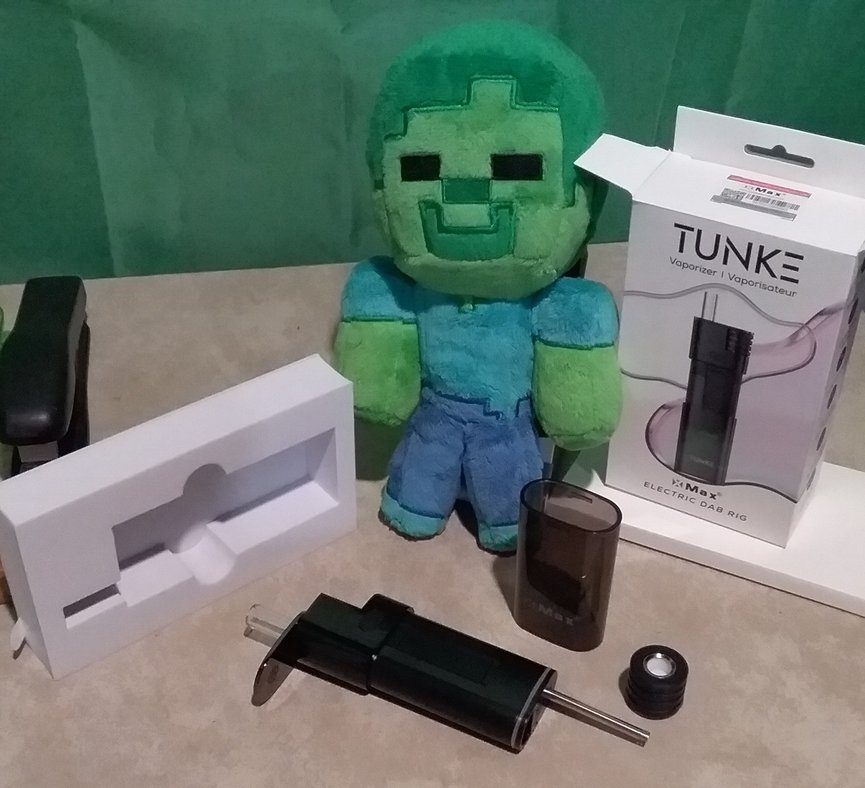 Get to know the XMAX TUNKE
We have…
a USB charging port with a rubber gasket cover
All-purpose power/control button
A rotating atomizer cap
An interchangeable quartz atomizer
A sliding water tank is attached to the bottom, with a spring-loaded bubbler stem to reach the water
An adjustable sliding glass mouthpiece
With a form factor approximately that of a candy bar, the TUNKE impresses me with its effort to make every part adjustable. The unit also comes apart for easy cleaning.
The button control has the standard 5x taps on/off, with 5 temperature settings ranging 500-700 degrees F. Outside of that, the only other control is one of two usage modes, either double-tap to launch a 15-second heat window, or hold the button for on-demand heating, also ending in 15 seconds.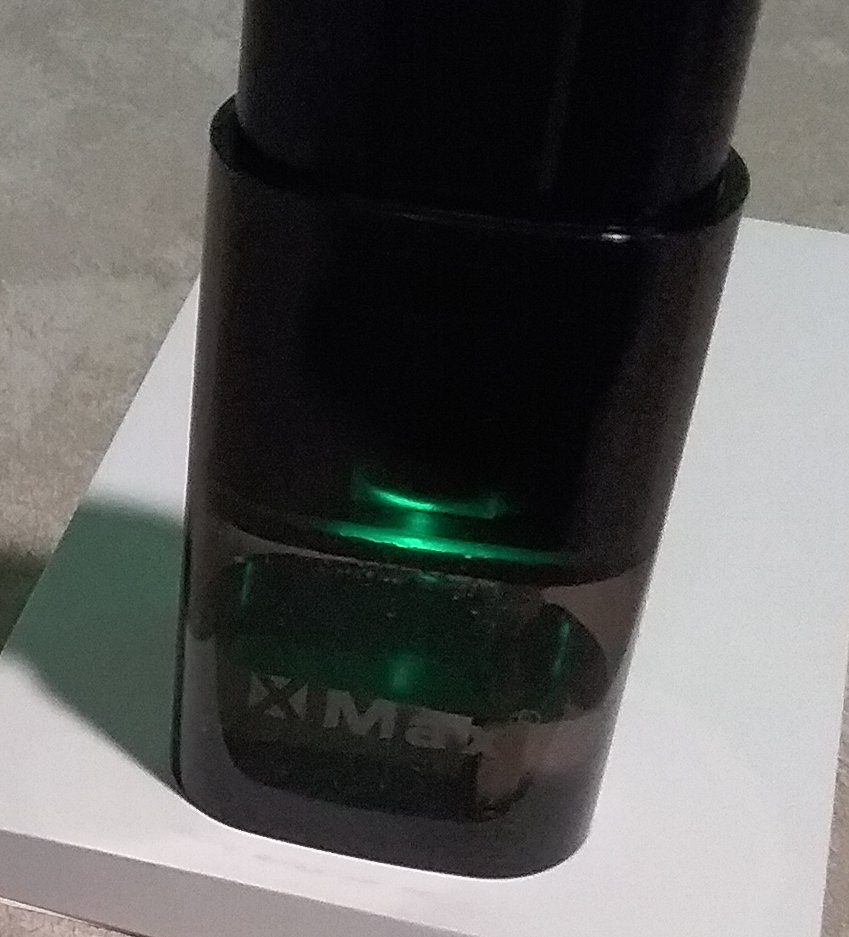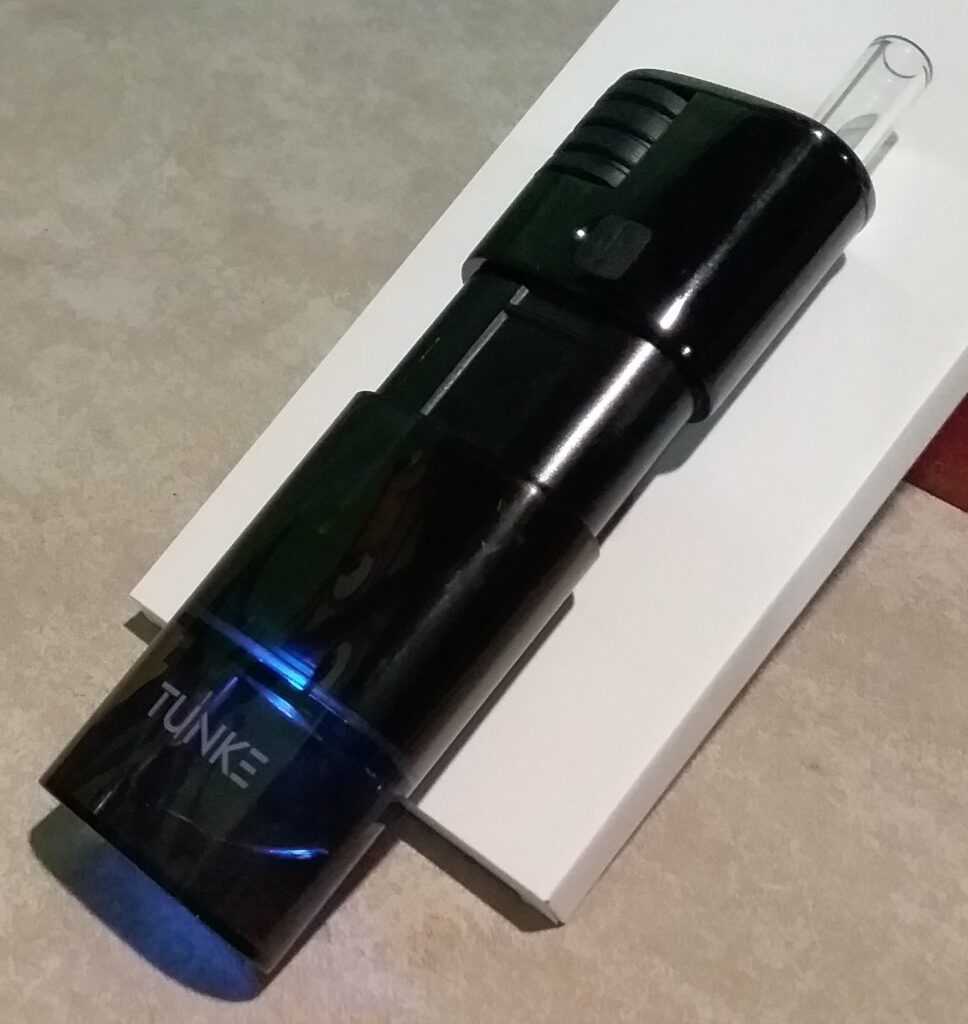 One Quartz Atomizer Failed
We were sent two units, one black and one purple. I went with the conservative choice and tried the black one. Mysteriously, even though the unit started and lit up, when it came time to heat the chamber, it stayed ice cold. Well! Various reviewers here on DabConnection have gotten units shipped that didn't function sometimes, it happens in this business what with the ravages of international shipping. This time it was my turn, but that's what back-up units are for. The purple unit worked out of the box.
Later – in fact, in mid-video – it occurred to me to swap the two quartz atomizers and try the black unit again, and this time it heated. So I isolated the issue to the quartz atomizer. Had this happened in an actual purchase, I'm sure there'd be no delay sending a replacement. But with that said, a spare quartz cup would be prodent to include with the TUNKE.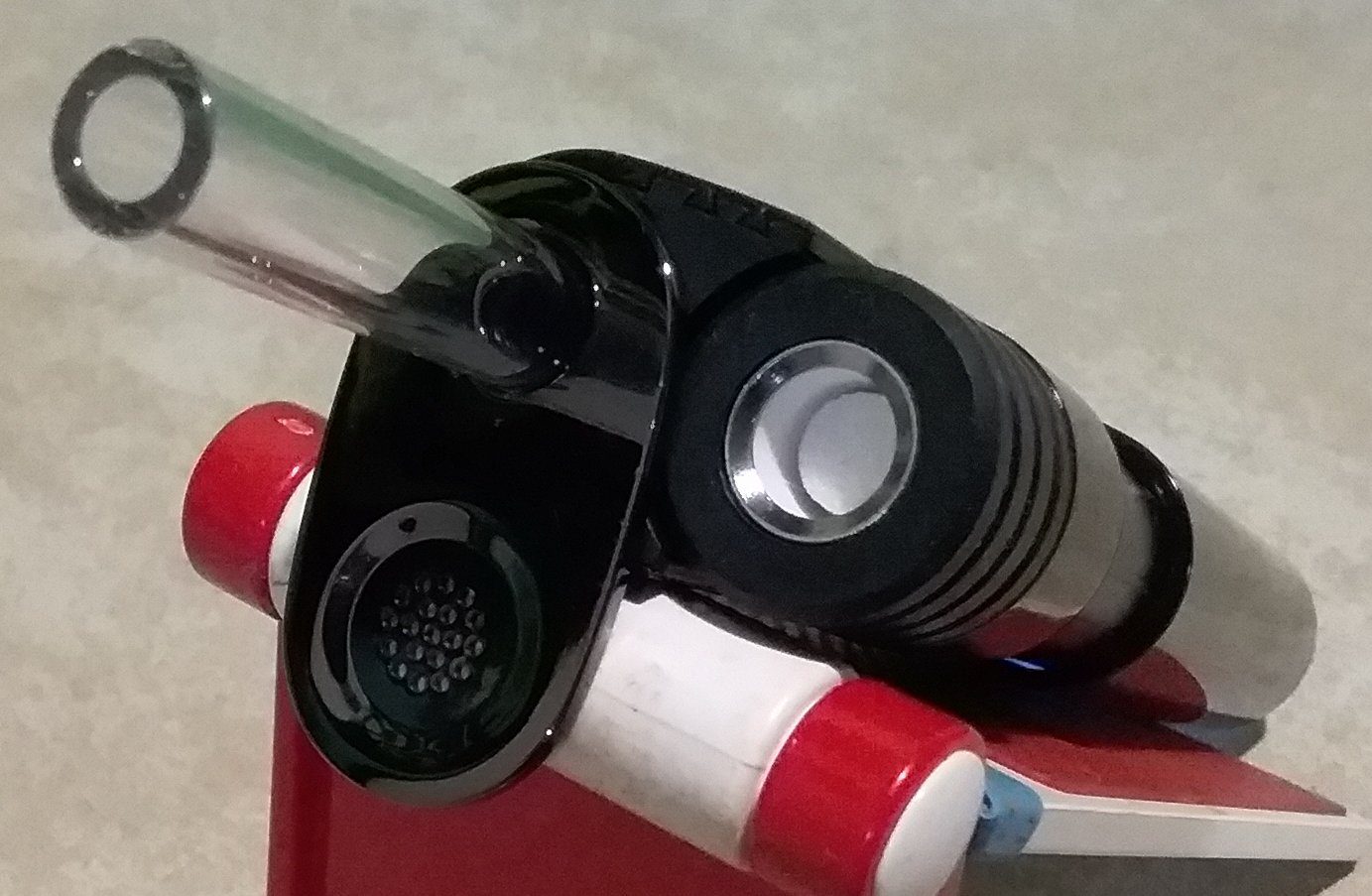 Quirky Design May Need a Second Refinement
I found the bottom buddler stem has a tendency to clog if not religiously flushed with an alcohol swab after every load. In between uses, when you disassemble the unit, you have a stem sticking out right where you want to set the unit down. You don't want to set it on its side when you have residue in the cup from your session. All this trouble for the sake of the sliding, adjustable water tank, which is interesting and convenient to access, but I'm not so sure what a hot feature that is.
As for the air pathways, instead of taking air off the top of your vaporizing matter (as you would with a plain banger), we're sucking air straight down through the gooey concentrate to the spring-loaded stem below. On the return trip, the path to the mouthpiece is very large, allowing easy cleaning. But the first channel needs work.
The XMAX TUNKE is a Great Value eRig
All in all, my criticisms dried up when I saw the price on TopGreen's site was a mere $50. Most eRigs out there run $100-$350. The new wave of compact, super-budget eRigs we're seeing are cracking the hundred-dollar barrier. Even the next-closest compact eRig I've tried, the Lookah Unicorn Mini, is $89.99. At $50, the XMAX TUNKE becomes a marvel. Keep it clean and well-maintained, and it should prove to be a handy little piece.
Find the XMAX TUNKE here. Our resident forum XMAX rep has posted a full forum post about the TUNKE, and I'm sure you can ask questions there. We also found this video showing how to use the TUNKE.
Readers, share your experience with the TUNKE. How much smaller can eRigs even get? Speculate with us here in the comments or in our cloudy forum.