REVIEW OVERVIEW

SUMMARY
Hi! My name is Izzi and this is my review on some of www.oscity.com CBD edible products!
Pros:
Beautiful Packaging
Great Customer Service
Healthy
Amazing website
Cons:
Taste horrible
Have to eat so many just to feel anything
Didn't feel anything
Did not calm anxiety at all
Recommendations: Some improvements to the taste and strength would be great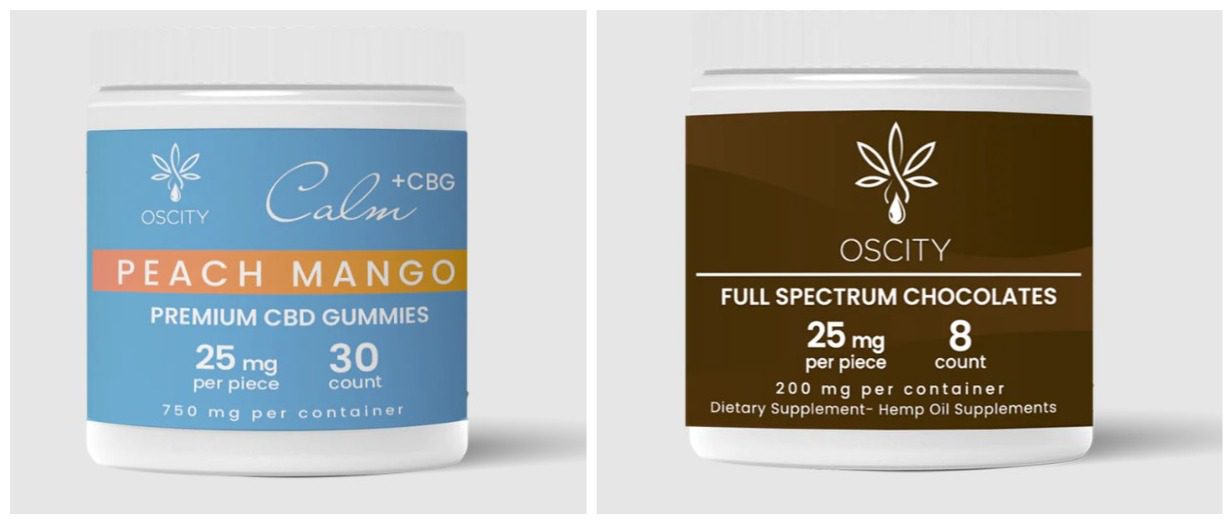 Gummies and chocolates
What I ended up getting was the CALM PEACH MANGO GUMMIES and FULL SPECTRUM CBD CHOCOLATES. Each container looked amazing and I was definitely very excited to try them! I am not used to CBD but I do know that CBD is a healthier alternative to THC, so I decided to give it a shot. I don't really have any joint issues or any pains in my body, but I do suffer from anxiety, and just trying to stay calm. You know, staying out of my head.  I was really hoping they could help with all of that.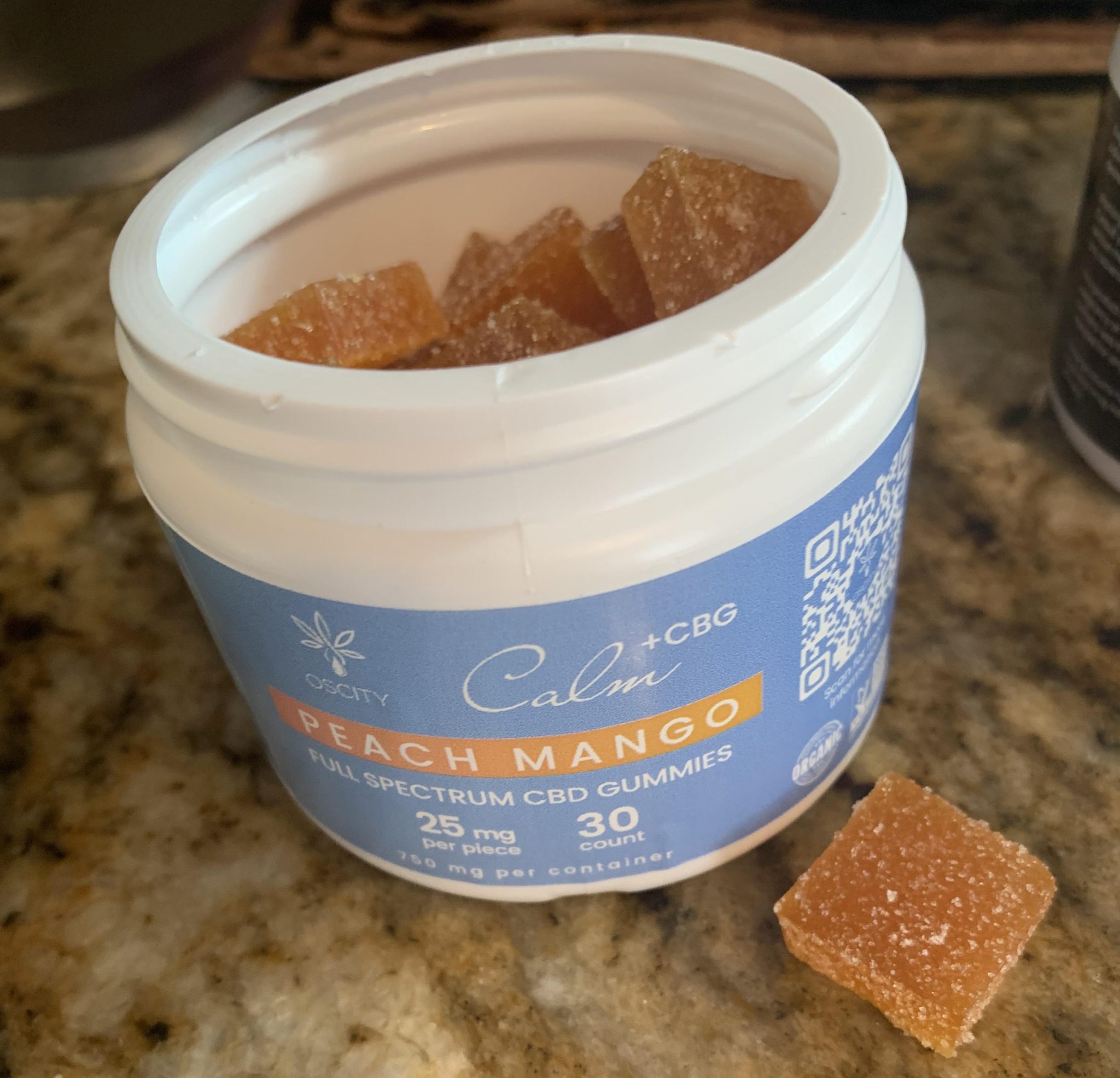 Did not get the effects I was hoping for
However, I  feel like maybe because I am more of a flower lover and I eat THC edibles that I didn't get the effects or results I was hoping for. First I wanna say the packaging was great and very alluring to the eye. It made me think I was definitely going to feel something, with each of the gummies and chocolates being 25mg. The Chocolate 8ct jar boasts 200mg of Oscity's high-quality hemp extract and the Calm Peach Mango Gummies with 750mg in each container.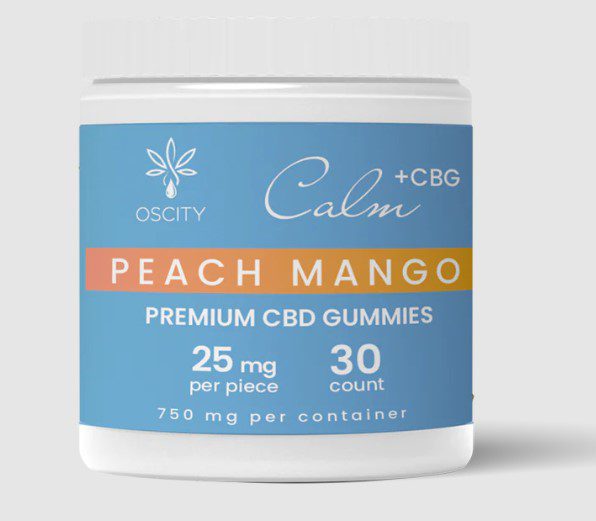 The gummies did not taste that great
When it came to the gummies what I expected isn't what I actually got. Again, I may be biased because I am used to the high. But I couldn't feel anything and I took about 4 gummies. The taste was just not it for me, and the aftertaste was way worse than THC gummies. After my 5th gummy, I felt a little tired I guess. I really don't know what I was supposed to feel, to be honest. I tried to also take some at work, because I experienced high levels of anxiety sitting at a desk every day, and again didn't feel anything.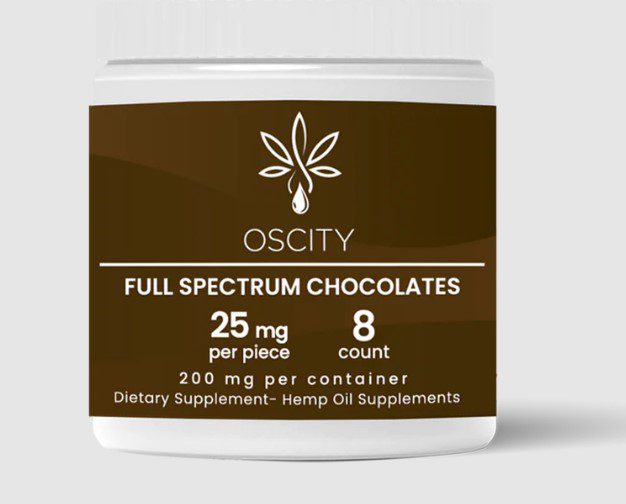 Dark chocolate
As for the chocolates, I was very excited to try those because, for one, I love chocolate. And two, They said "Full Spectrum" so I expected them to have way more of an effect on me. But it was the exact same results. Also, I hate dark chocolate, so that mixed with the aftertaste of CBD was just not it for me. I had to eat almost the whole bottle to actually feel something, anything.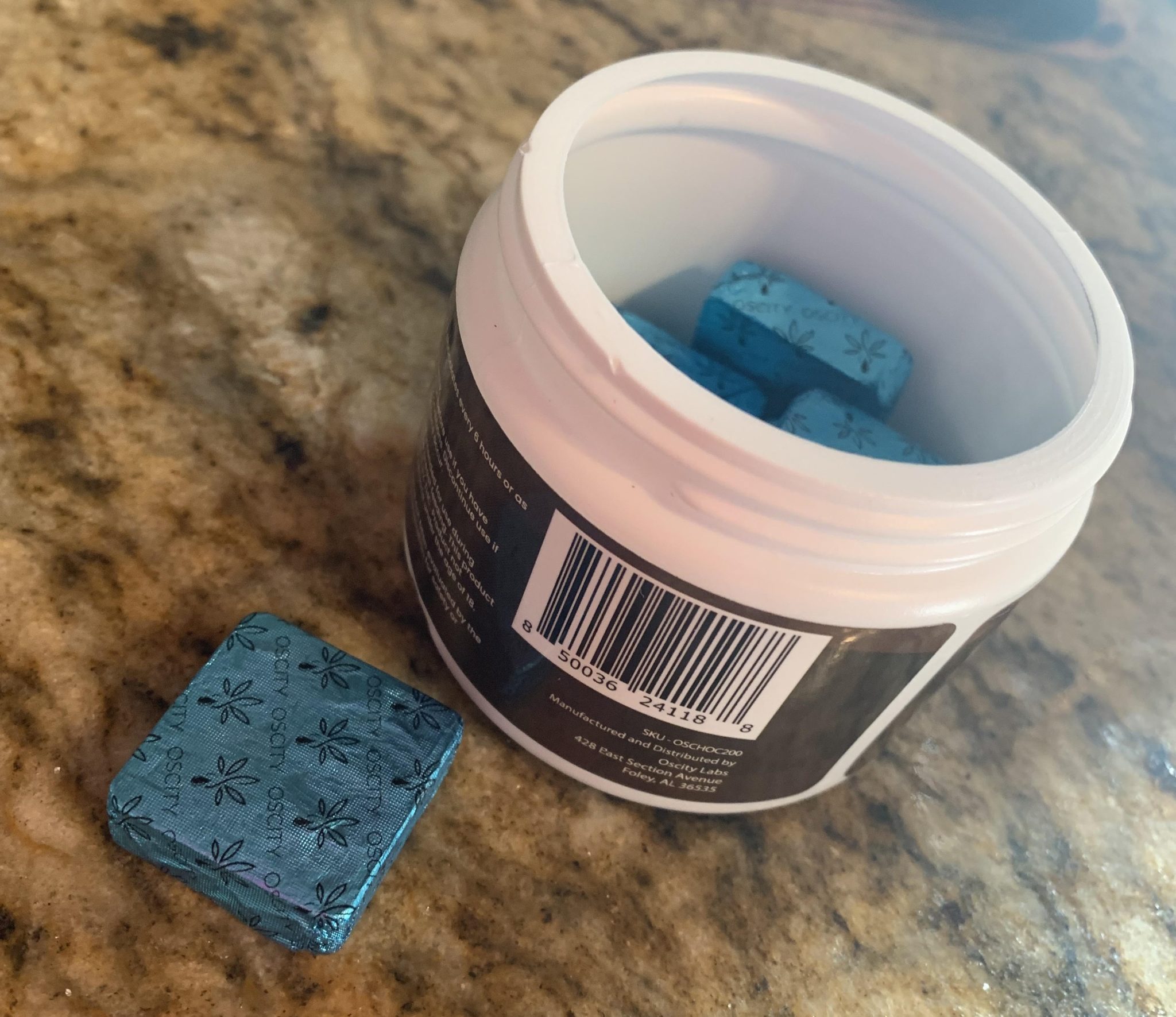 My tolerance may be just too high for these kinds of products 
So overall, I am sure these products help a lot of people with staying calm, and with body pain, as well as helping others find healthier alternatives to pure THC, and also with sleep! But as for me, definitely, I think that maybe my tolerance is just too high. Nonetheless, I truly appreciate this brand for sending me these products because it taught me a lot about CBD and the information they provide on the website gives a lot of insight into the products. I knew exactly what I was getting, but I just think my body needs a bit more to feel anything. Or CBD just isn't my thing.
You can find out more about Oscity Labs products here.
Have you tried Oscity Labs products? Did they work for you?
Let us know in the comments or on our forum.