REVIEW OVERVIEW

SUMMARY
I got the chance to review some different Vivimu products. I tried 3 different concentrates as well as some flower. I have really enjoyed the Vivimu products I have tried in the past so I was excited to try this new batch. 
You can check out our video review of the Vivimu THCa products here.
Pros:
Very Potent
Versatile ways to use products
Cons:
Diamonds look like they could be a different non-THC-based mind-altering product and could cause hesitation one that alone
Badder goes quickly
The flower was forgettable without the concentrates
Recommendations: Some improvements to the flower would be great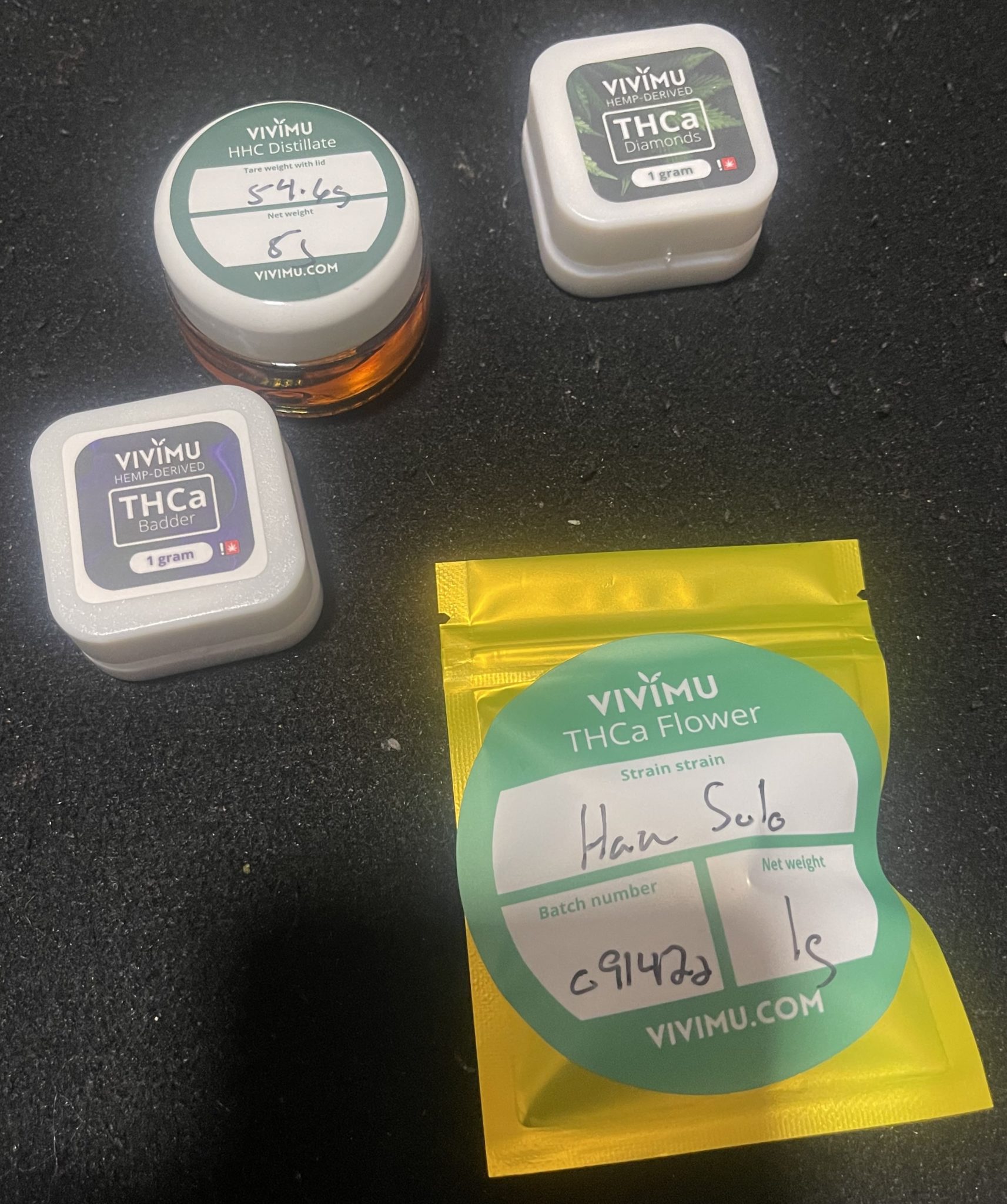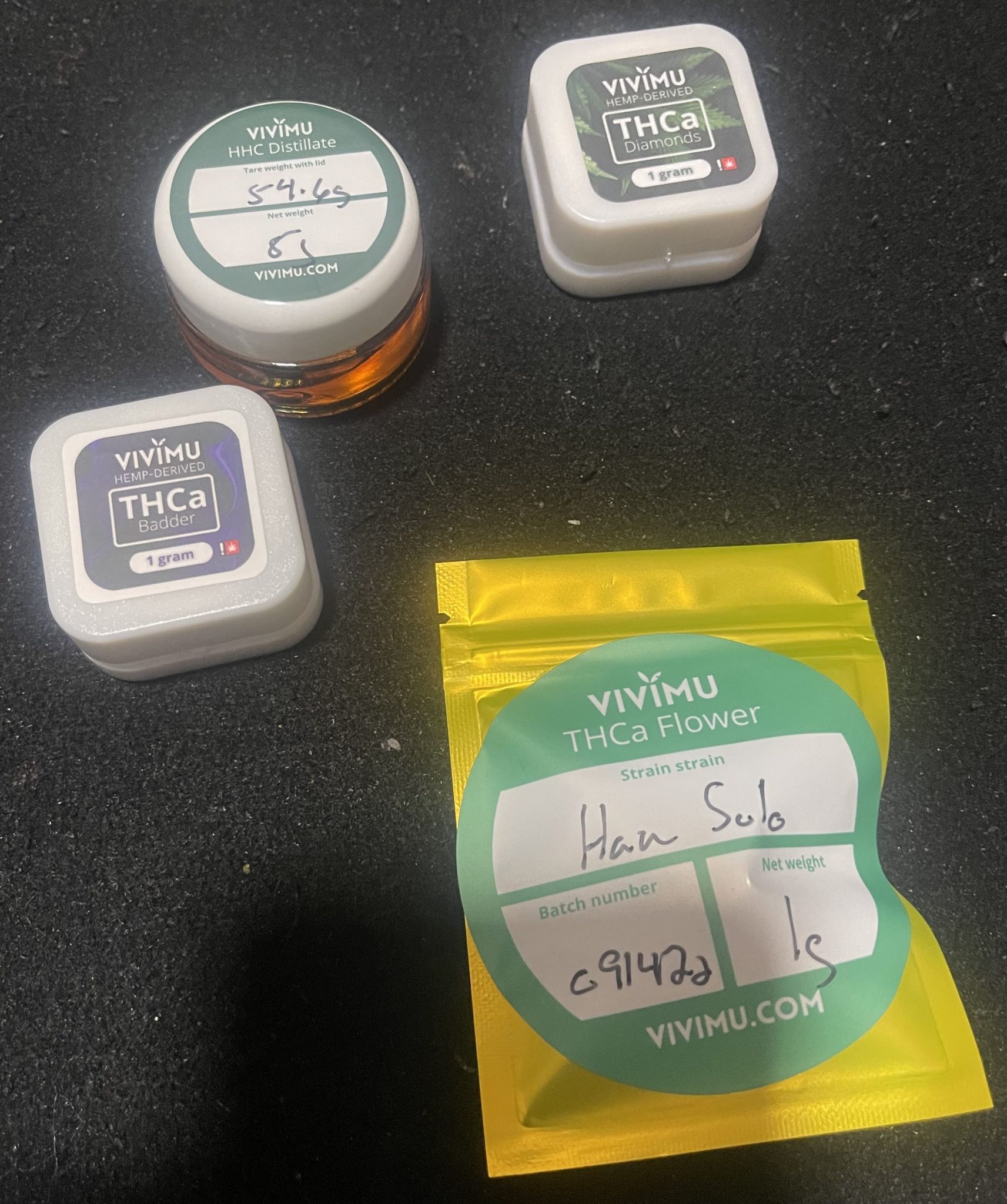 Average flower
I tried the Vivimu flower alone first. The strain was called Han Solo and to be honest this was the least impressive of the Vivimu products. I remember not really loving it at first when I put it in a bong, but I did really enjoy it when I used it in a joint. The flavor and smell were pretty earthy which isn't my preference but it was ok. I think that is because the diesel, gas and earthy smells are a bit stronger and although it doesn't really matter in my day to day, I don't love smelling like weed or having my space take on that smell. I would give the flower maybe a 6.5 overall but the real trick is to mix it with the various concentrates. Then it is elite for sure.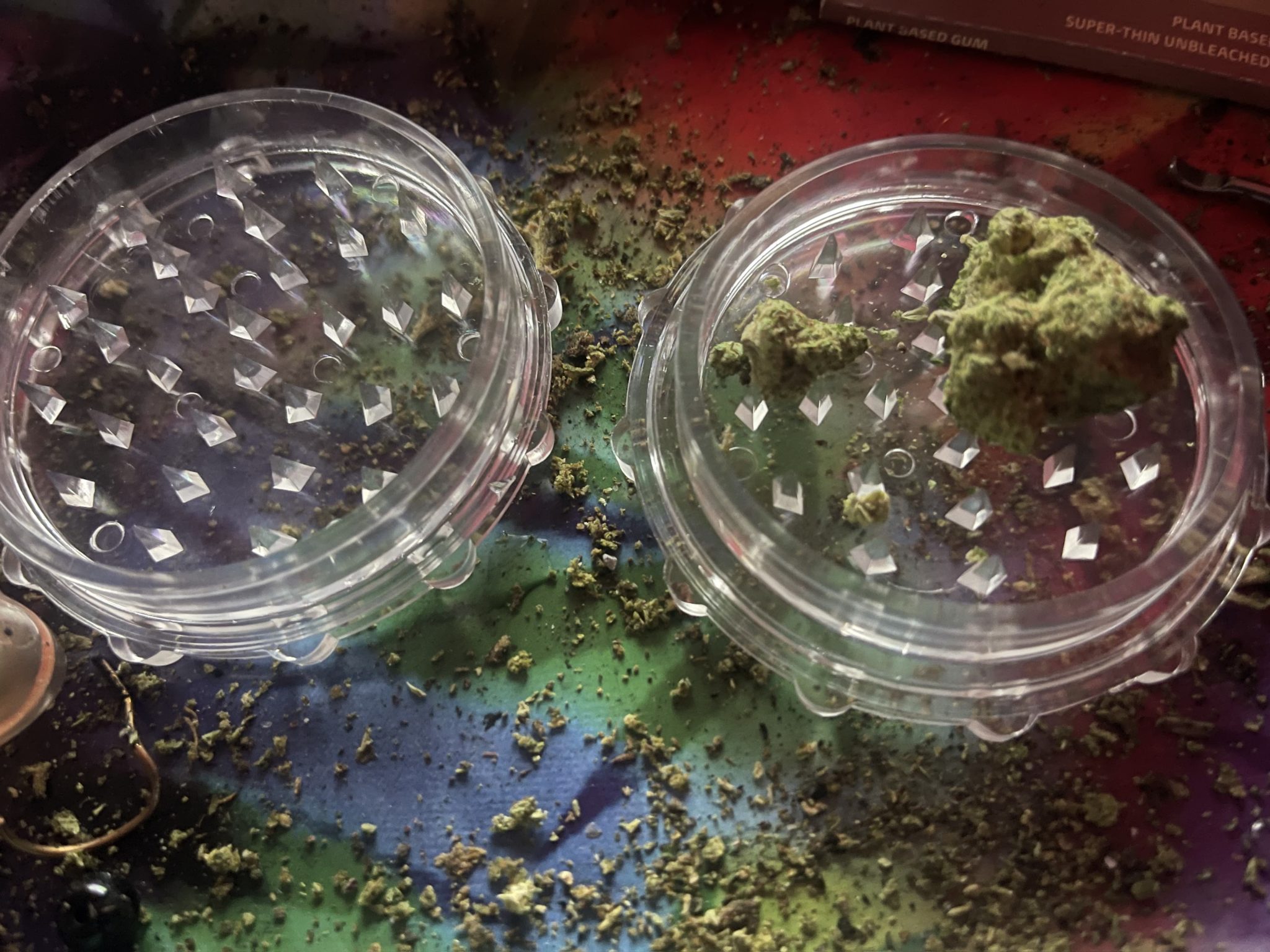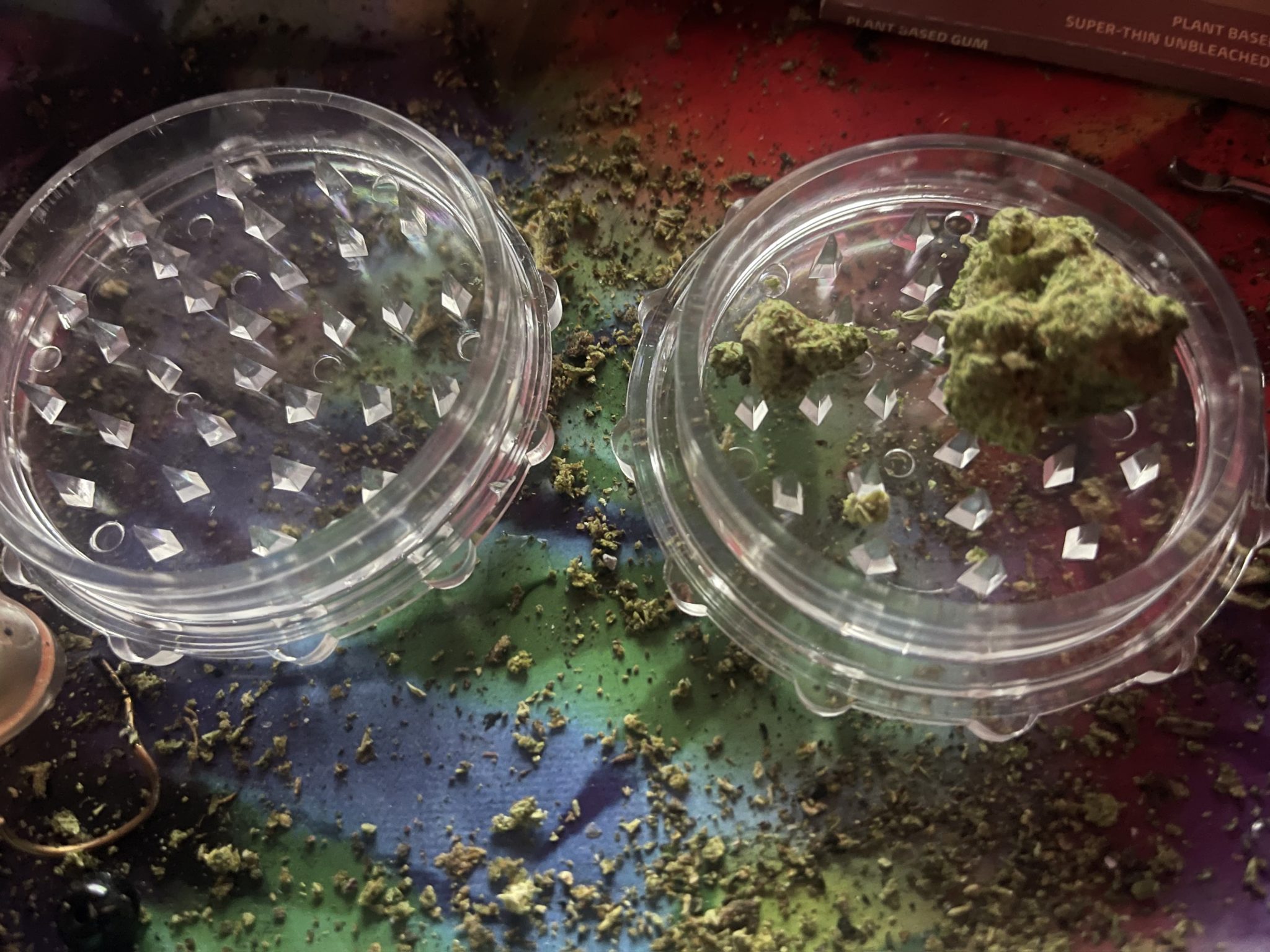 The concentrates on the other hand are very good
In terms of the Vivimu concentrates, I have a hard time picking which I liked best. I think they were all incredibly potent and capable of completely knocking you out with just a few dabs. But I believe they all work best through different means. I tried them all using just a lighter or a torch using a dab tool, my bong, and a little bit of flower. The downside to this method is that doing it enough is almost certain to cause a clog even with a screen. The upside to that is that if you clean out the bowl piece with a dab tool you basically get more uses out of the same concentrate. 
Other ways I tried were using different vapes meant to hold various concentrates. This method highly favored the badder and distillate.  The diamonds needed a bit more heat and time to activate than the vapes seemed to be able to provide. Another word of caution for anyone wanting to use these in a vaporizer is to not overpack the cart. This is an easy way to frustrate yourself and ensure that you don't get anything.
Another cool thing about the distillate is that there is quite a lot. A long time after I had finished the THCa diamonds and badder I still have more distillate left over. It can be a bit hard to get the last bits out but heating up your dab tool or potentially heating the glass jar up for a few seconds in the microwave could assist you in this.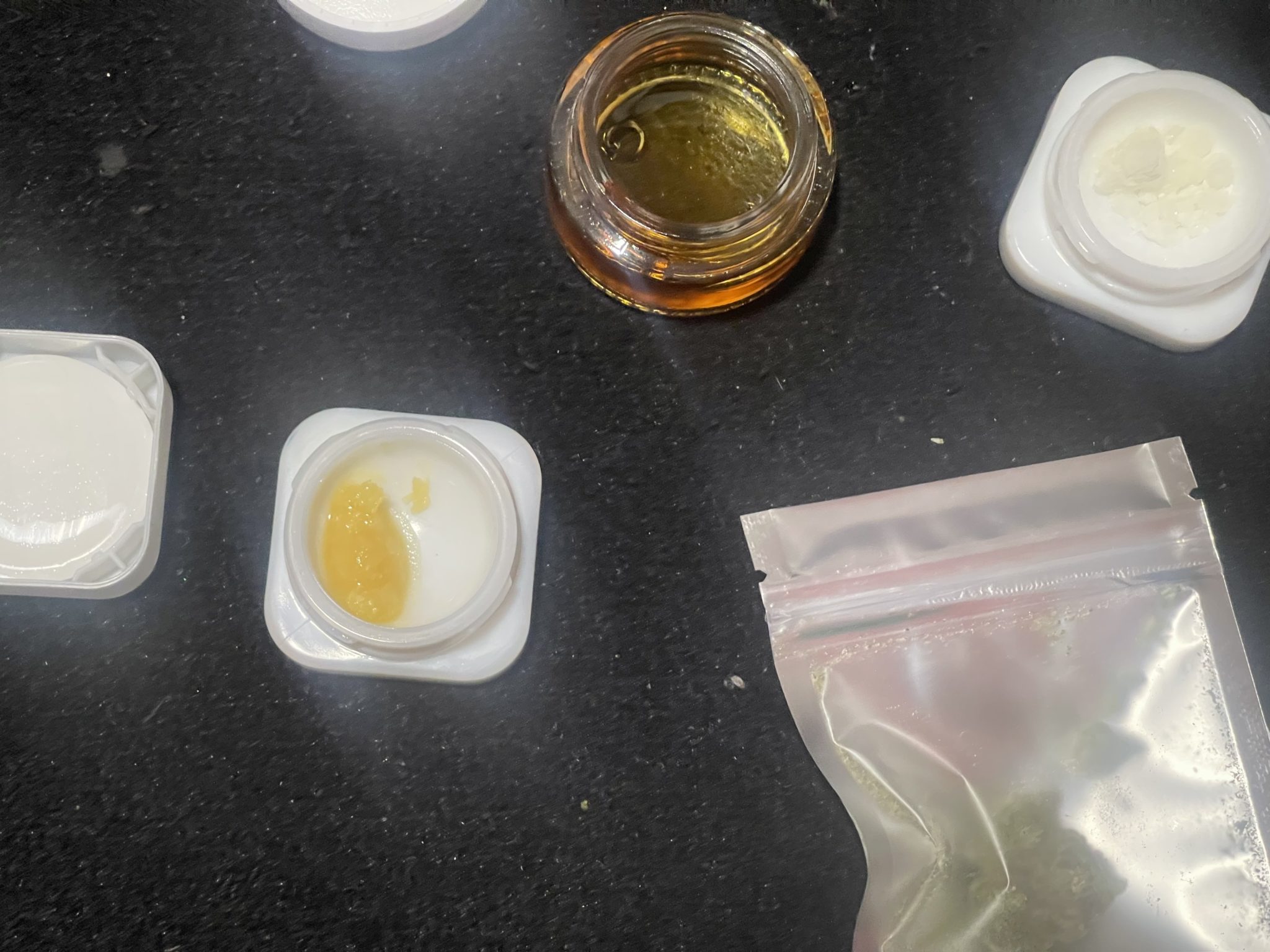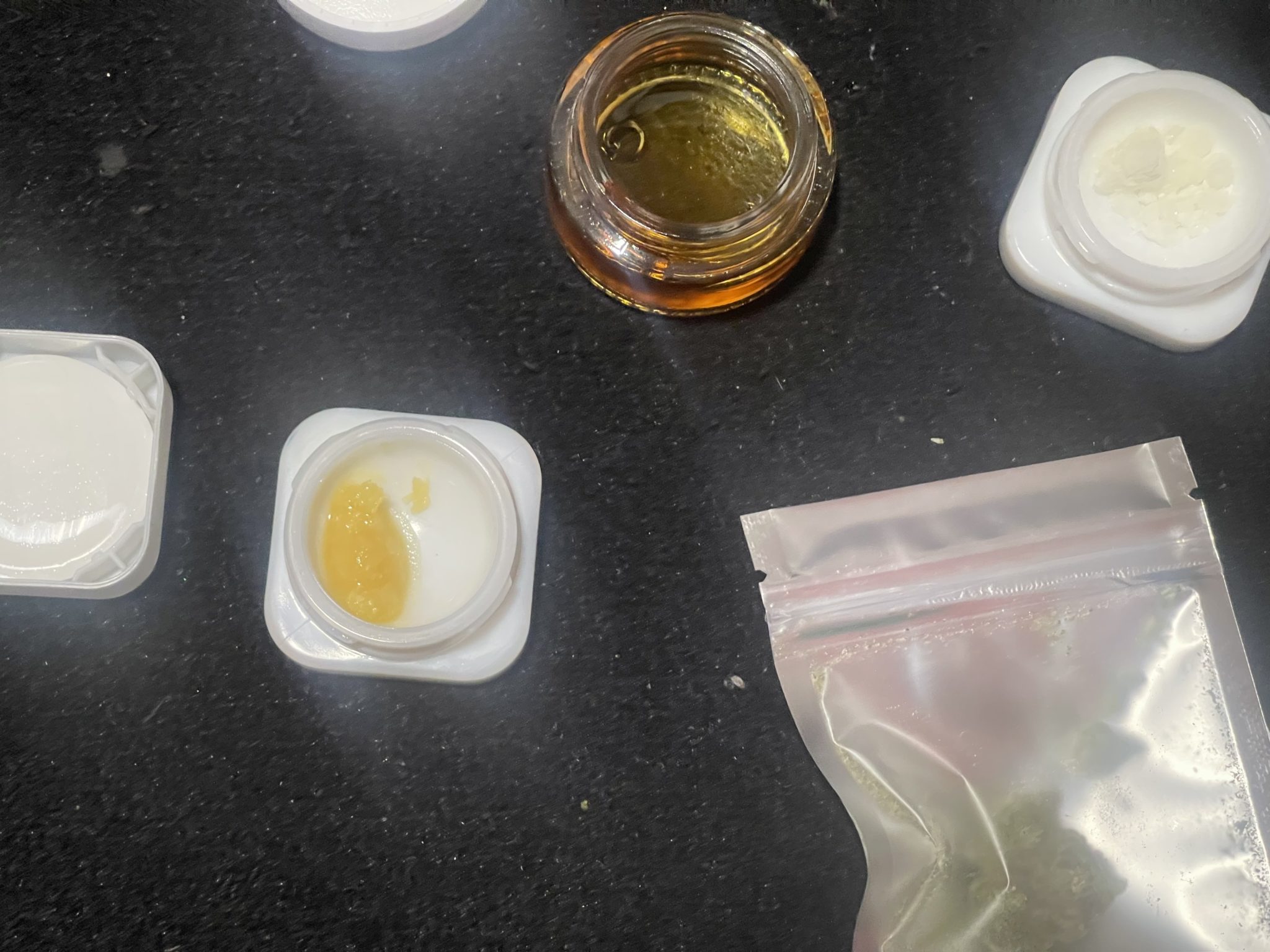 Concluding this review
Concentrates are solid all the way. The flower could use some improvements. Vivimu's concept is simple: Provide solid quality, efficaciously dosed products at reasonable prices.
You can find out more about Vivimu products here.
Have you tried any of the THCa products by Vivimu? Let us know in the comments or on our forum.