REVIEW OVERVIEW

Battery Life and Charging

9.5

SUMMARY

The Vessel is a long lasting battery that performs amazing airflow, giving tasteful and more desirable hits.
The Vessel battery is an upcoming brand that is dominating the vape industry, specifically targeting cartridges. Although the CCELL Silo and Palm were our original recommendations as the best with CCELL cartridges, the Vessel is better. This advanced and sleek pen is compatible with any sort of 510 threaded cartridges, and used only for cartridges. It does have a high price tag, but the performance is currently unmatched and that's why it tops our list of the best batteries for cartridges of 2020.
Pros:
Long lasting battery
Very sleek and smooth design
Amazing airflow and intake
Perfect with CCELL cartridges
Newer design now allows for larger vape cartridges
Cons:
The price of it
Uses a specific charger
Recommendations: The price could be lower, but with the coupon code for 30% off it is definitely worth it.
Update 3/12/2020: The Vessel Battery's top has been widened to now fit even more cartridge styles.
Check out our Vessel battery video review and keep reading for the more in depth review.
The most smooth, sleek and discrete design in a cartridge battery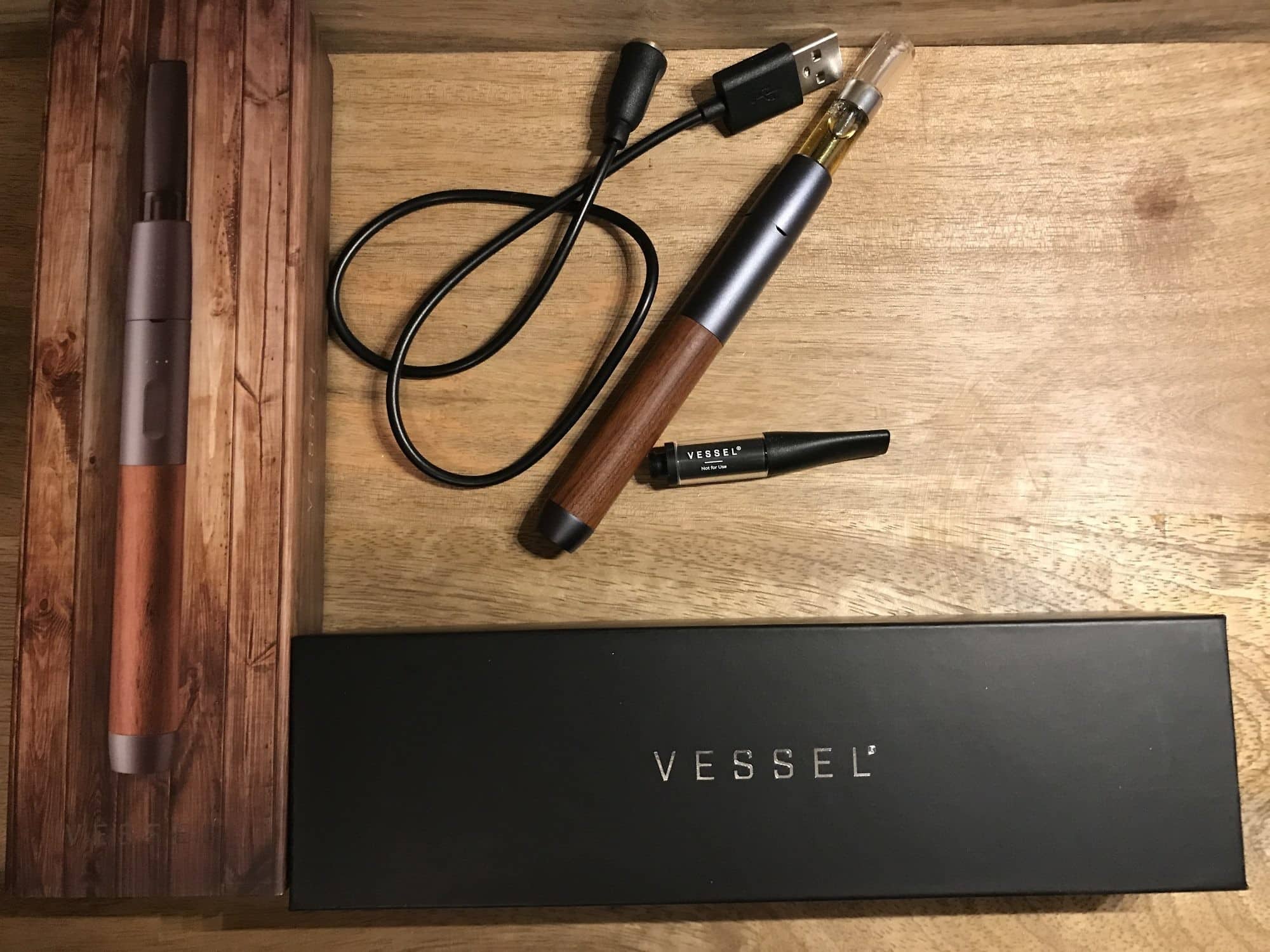 The Vessel battery really did an amazing job with the design and the comfort of this pen. Although we've said this about many vape pens throughout DabConnection, this pen by far has the be the smoothest and sleekest design we've tried yet. This particular battery is the Vessel Wood Series: Slate/Walnut. This company manufactures their product through Shenzhen, China. Furthermore, they use real walnut wood and anodized aluminum.
As simple as you can ask for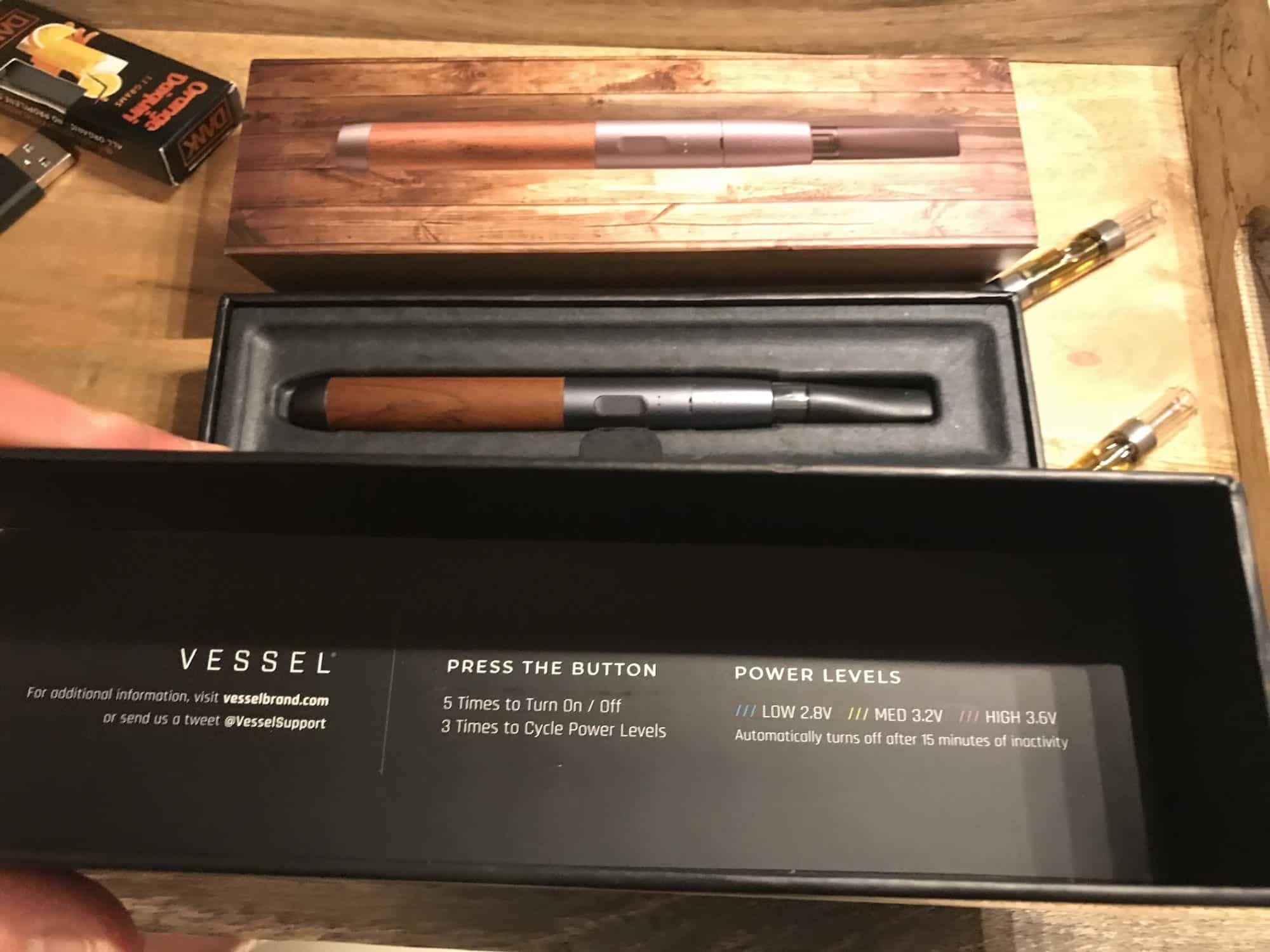 Unboxing the Vessel at first had me confuse because of how simple this pen really is. Like any pen, 5 buttons to turn on and 3 buttons to change the modes. The Vessel has 3 LED lights that tell you the life battery and power settings. Having three different voltage settings, from low to high (Low 2.8V, Medium 3.2V, High 3.6V) this battery hits smooth regardless which mode.
Compatible with any 510 threaded cartridges, but works best with CCELL cartridges
As mentioned in the beginning, this pen has to be the best battery for CCELL cartridges. This is a great thing, since many companies and manufacturers use this kind of cartridge hardware for their distillate. But as long as your cartridge is 510 threaded, it should fit this pen perfectly.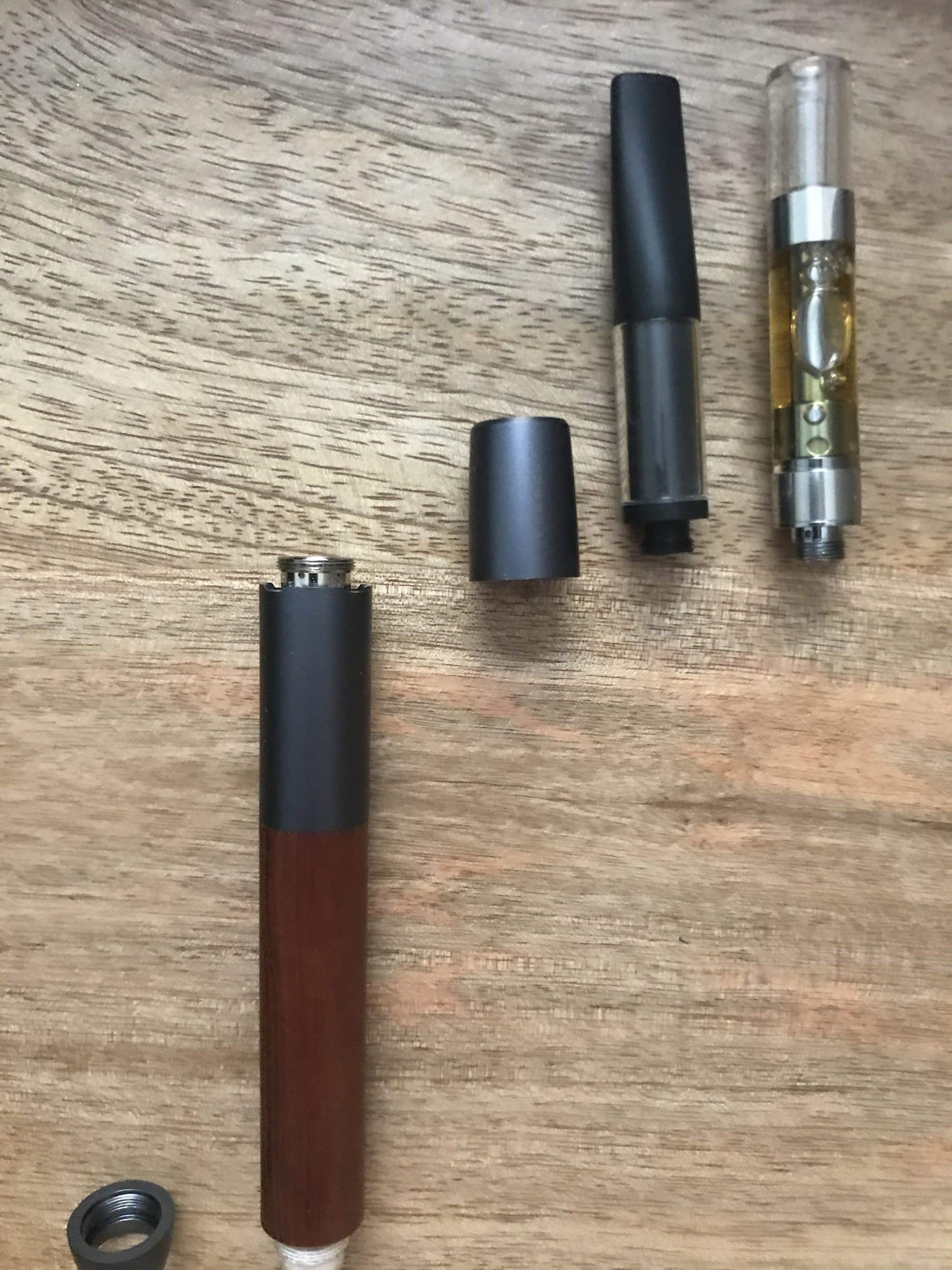 The best air inflow out there, enhancing the taste and quality of each hit 
So the top part screw on, also known as the 'transition module' is what really enhances its air intake performance. When placed, the airflow goes so easily, you won't even realize that you're vaping anything at all. I actually believe it to enhance the taste with this as well.
Recently, Vessel updated the battery top so it fits more cartridges than before. Even though it can fit many sized cartridges, after a certain amount of length-size, it won't fit the transition module piece.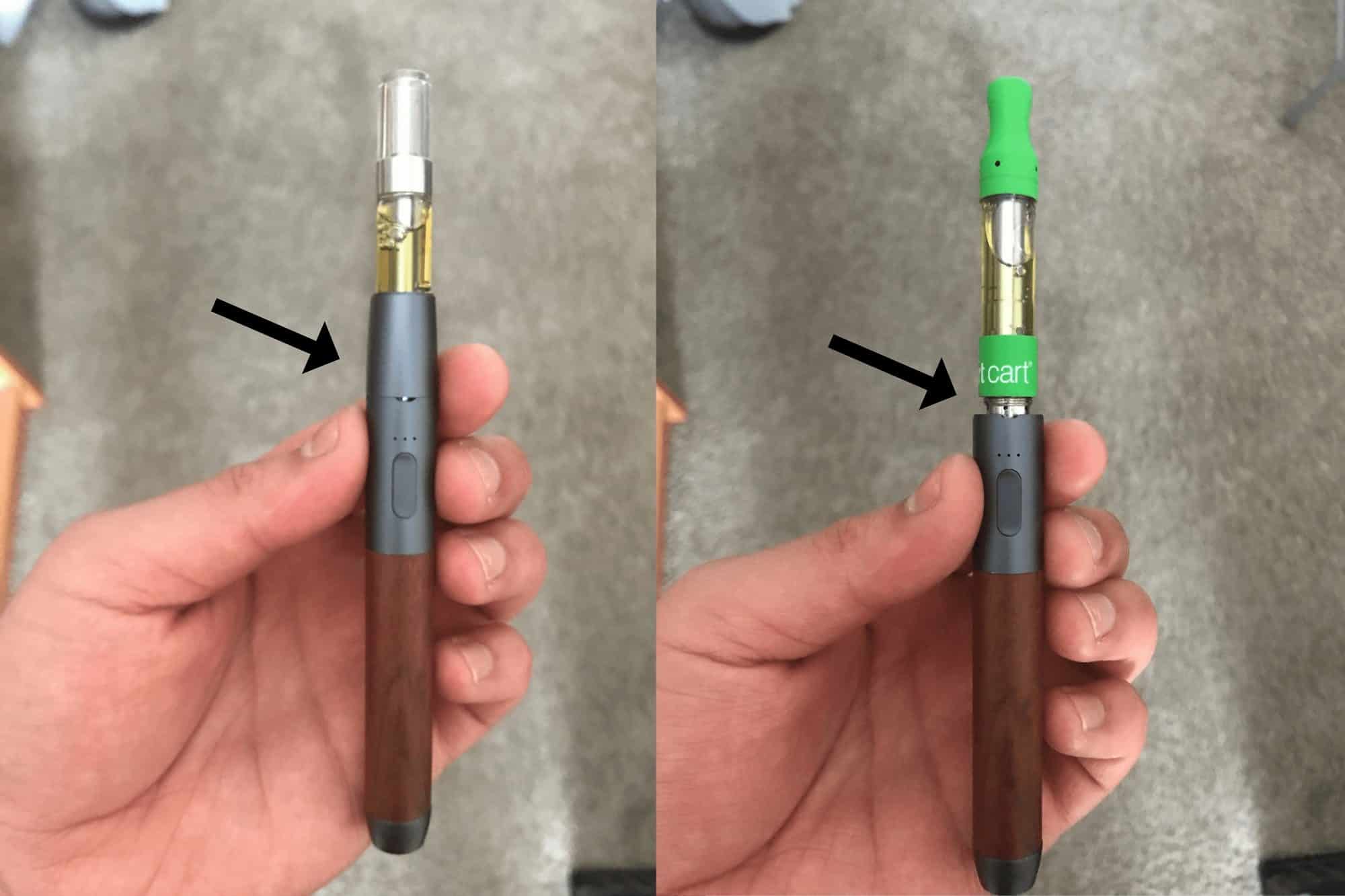 The Vessel battery is long lasting and indicates its percentage
Another main feature that Vessel prides themselves is the life of its battery. It comes with a rechargeable battery of 240mAh and a magnetic charger.They claim to last up to 1-2 weeks without charging, and that has to be an accurate statement! This battery lasted me over a week in a half, which is great with the way I smoke.
Without a doubt, this pen is durable, but the down side is that it may take some time to charge. I can see obviously why this is and it can be inconvenient at times. Despite that, you can check the battery level with the three light indicators that it shows.
Another feature that this battery has is that it automatically turns off after 15 minutes of use. At first, I didn't like this idea because of having to turn it on every time I use it. But this definitely helps make the battery last longer.
Bottom piece built specifically if you drop your battery
So far, I've only dropped my Vessel battery once, and noticed the pen can withstand slight impact. I did get a very small scratch on the bottom, but that's about it. Also, this bottom screw on is made for the purpose if you were to dent the piece through heavy impact. If this were to happen, simply take off the and the charger will fit perfectly again.
Vessel's new BASE charging station improves efficiency, makes use easier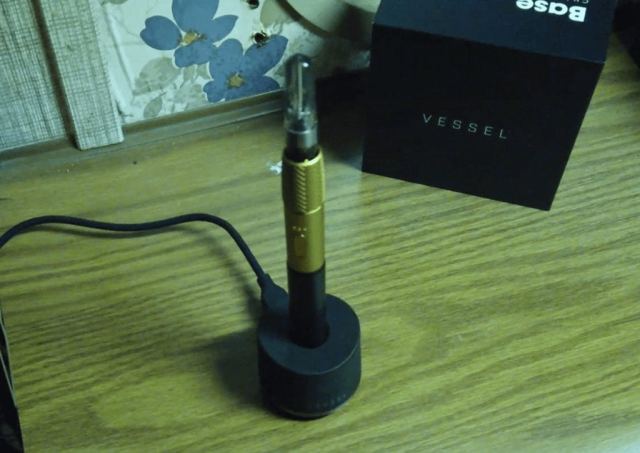 Vessel recently came out with the BASE charging station pictured above. It keeps carts upright while charging, so you can get going right away. Some have complained that the Vessel is only 280maH, but it should be noted it charges very fast. Keep it on the base and you are ready to go all the time. See our full Vessel BASE charger review for more info.
Hits are smooth, vaporizing your oil for more optimal smoke
The design and battery of the Vessel gives more soothing hits than it does stronger. The smoke and hits aren't as dense nor strong as I'd like them to be personally. But this may be a good thing because this pen only leaves a slight scent, making it more discrete. Either way, every hit that you take will always be pleasant.
CCELL battery vs Vessel battery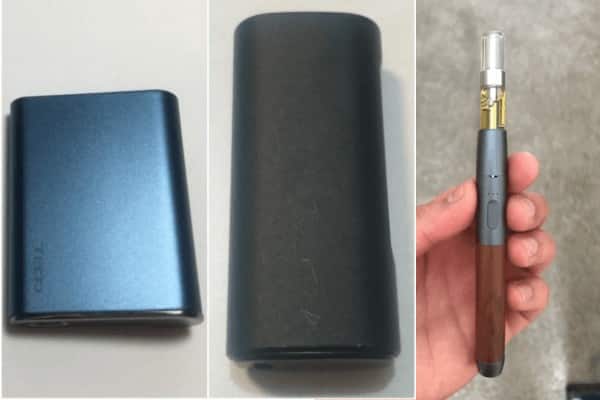 Although CCELL batteries are made optimally for CCELL cartridges, the Vessel actually performs better than the other two batteries. The air flow is too smooth with the Vessel and the design gives it a lot more comfort and discreteness. The only thing about them is the price. CCELL batteries go for about $25, which is only 1/4 of the price of the Vessel battery.
The cost may be pricey, is it really worth it?
It honestly all depends on your needs and personal preference. The price is $99, which is pricey compared to many cheaper vape pens out there. If you smoke cartridges on a consistent, day to day basis than I highly recommend you to try this battery! But if you only smoke cartridges occasionally and prefer grass and straight dabs, you may want to think twice about it.
Vessel provides payment options and a coupon code
Something pretty neat that Vessel offers is the option to pay for this battery in separate payment plans. Because of the high price, they give you the option to pay for this battery in 4 payments of $25. The best part is they don't charge any sort of interest fee during this process. Apart from this, they also have a year warranty, if something were to happen to it, it can be replaced. There's also the coupon code REDDIT30 that takes 30% off the top, greatly adding to the value.
To conclude, the Vessel battery has to be the best vape pen out there
Having tried dozens of different vape pens, the Vessel outperforms every one out there. From the design to the way it hits, this battery can be worth the price for it. The air intake it gives really does make a difference with every cartridge, enhancing the taste and way it hits. You can find more information on the Vessel battery here. The best coupon code we could find for the Vessel battery is REDDIT30 which takes 30% off the total price!