REVIEW OVERVIEW

SUMMARY
I feel the need to preface this review with the comment that the Veritas Farms CBD skincare kit may be perfectly fine  – I might just be the wrong customer. I think this lovely skincare collection is just out of my financial comfort zone so I couldn't wrap my mind around it.
The kit contains these products: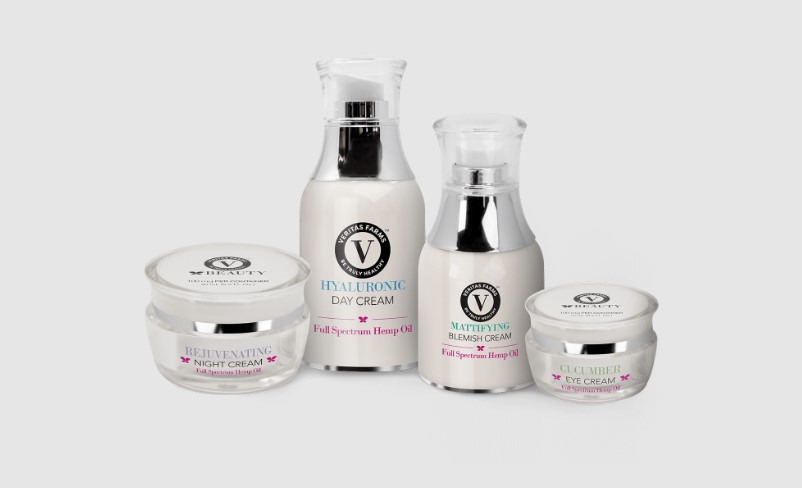 Overpacked 
When I opened it my first thought was geez – gigantic box – a really nice, keepsake box, but way bigger than necessary. Why? Then in that box were four small boxes, each with a product inside. Why? Weren't they safe in the costume box? It seemed like a waste and it felt like they were trying to convince me these fairly small portions of products were worth the price. They didn't convince me. But a consumer with a bigger budget than mine might totally disagree.
The containers are rich-looking. They certainly look lovely on a dresser. The lid on one of my pump bottles kept falling off and eventually disappeared in my bedroom though. I would rather have less packaging and more product. Make the box a keepsake but it can be half the size.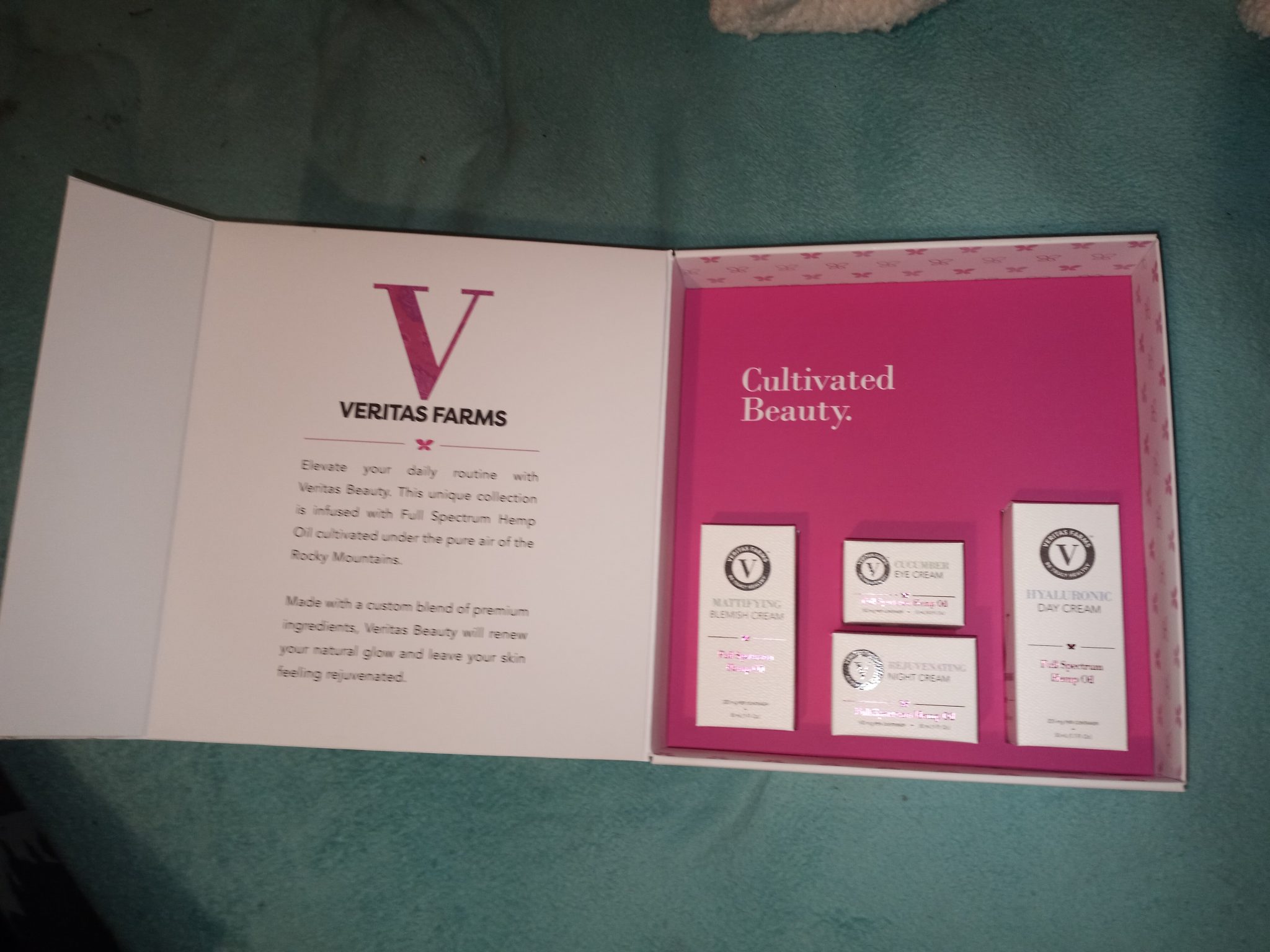 Smooth and silky but all the same 
I am also a skeptic of the… this is for your eyes, this is for nighttime, this is for blah blah blah. It's skin. I treat my face, throat, and hands as if they are all as sensitive as my eyes. So I tried all the products everywhere. They are all smooth and silky and leave the skin feeling lubed. But I can't tell one from another.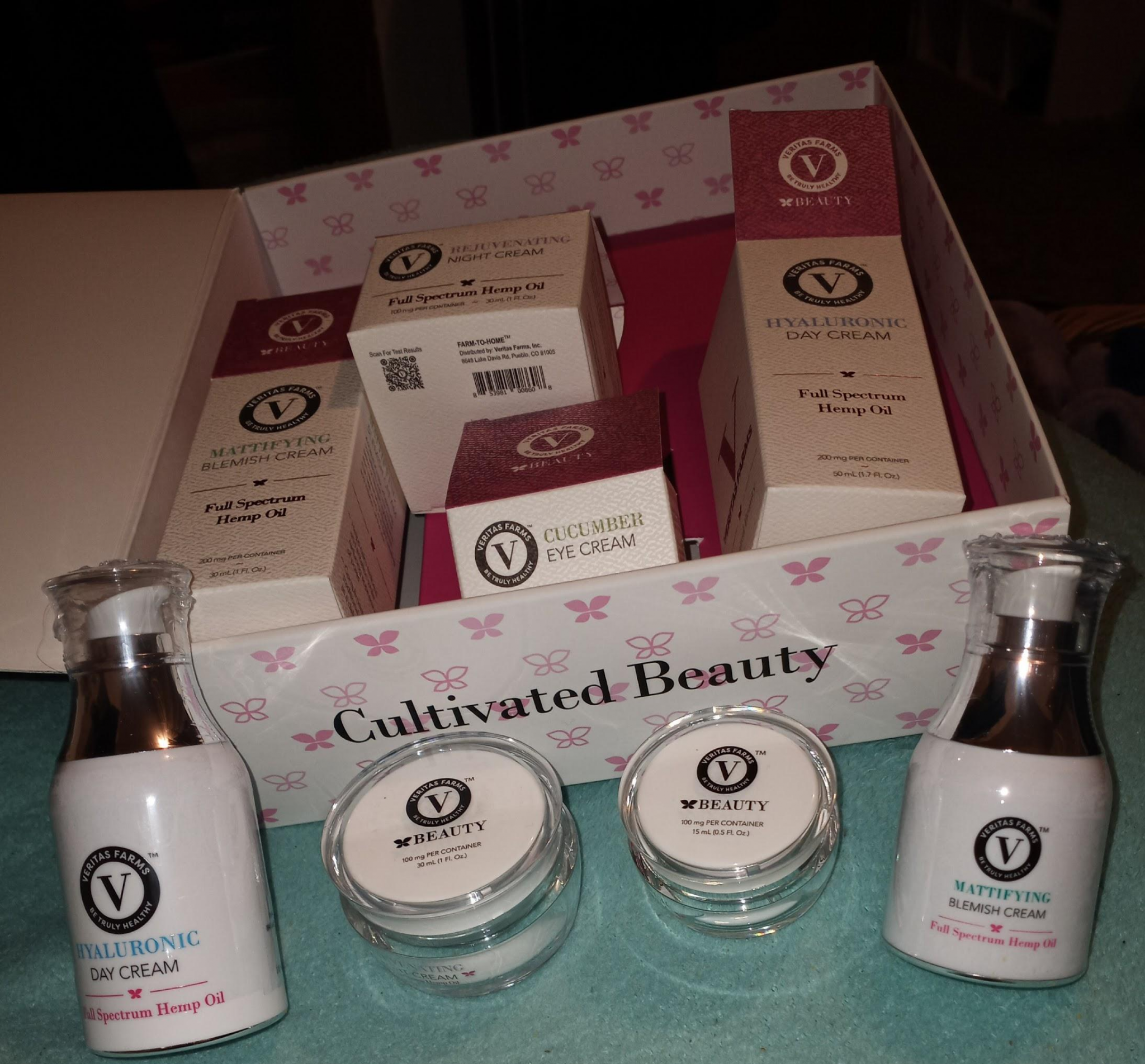 Concluding this short review
I just don't have a lot to say about this collection except that I like the silky feeling of the products, but the packaging turned me off and the value wasn't there for me. You get this CBD Beauty kit here.
Have you tried any Veritas Farms CBD Skincare Kit? Let us know in the comments or on our forum.