REVIEW OVERVIEW

SUMMARY
As a seasoned cannabis enthusiast always on the lookout for innovative and convenient products, I recently had the pleasure of trying the Tillman's Tranquils 3-gram Hybrid Banana Runtz Disposable, and it truly delivered an exceptional experience. From its user-friendly features like the preheat function and fast charging to its unique flavor profile, this disposable vape pen left a lasting impression.
You can check out our video review of Tillman's Tranquils Disposable here.
Pros:
User-friendly design
Fast charging
Relaxing
Cons:
Plug can be somewhat troublesome 
Recommendations: None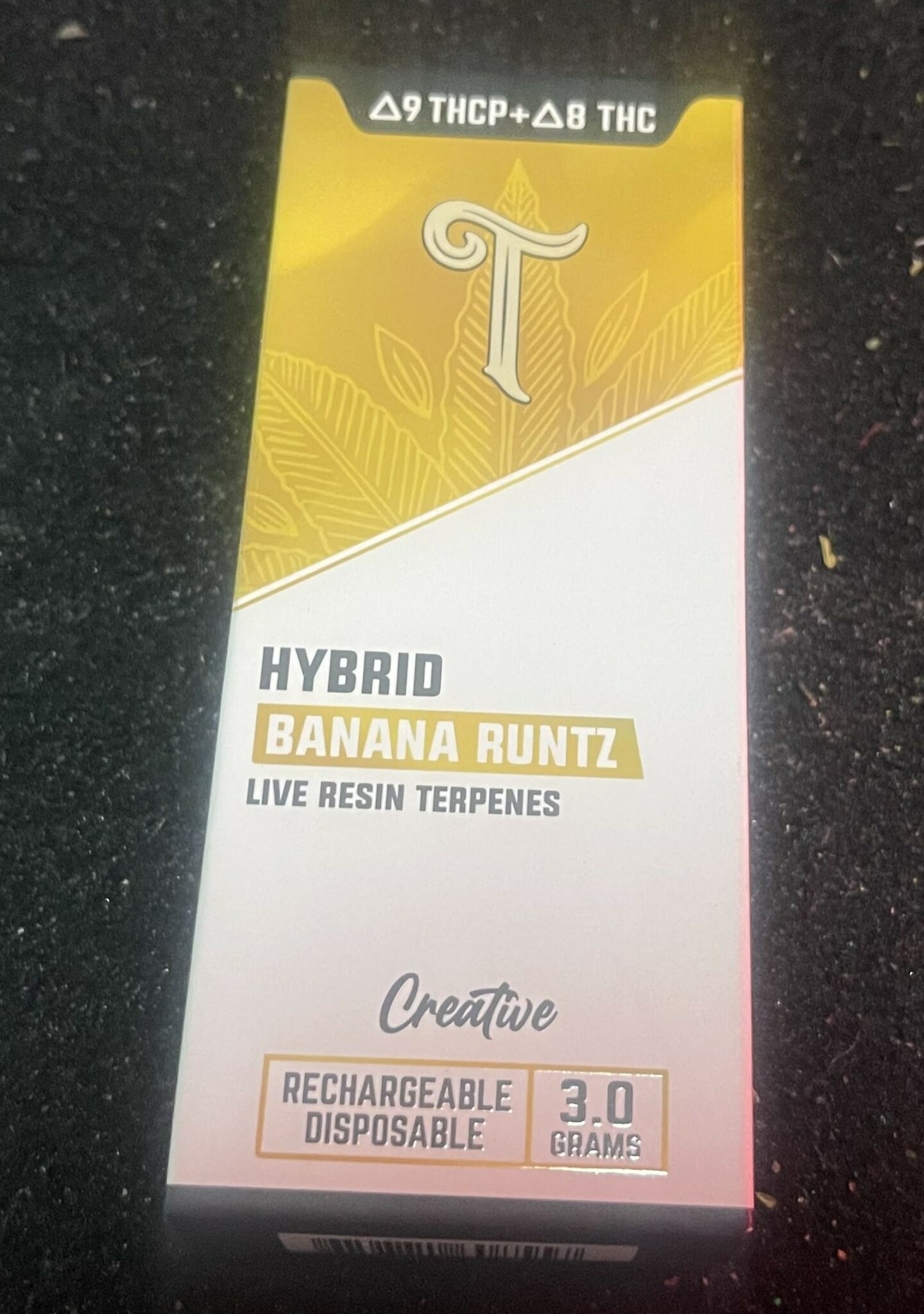 User-friendly design
One of the standout features of the Tillman's Tranquils Hybrid Banana Runtz Disposable is its user-friendly design. The preheat function is a game-changer, allowing for quick and easy vaping without any hassle. With just a few clicks, the preheat function warms up the oil, ensuring smooth and consistent hits from the very first puff. This is particularly helpful for those moments when you want immediate relaxation without waiting for the pen to warm up.
Fast charging
Moreover, the fast charging capability sets Tillman's Tranquils apart from the competition. With our fast-paced lives, waiting for a disposable vape pen to charge can be frustrating. Thankfully, Tillman's Tranquils charges swiftly, minimizing downtime and maximizing enjoyment. The convenience of quick charging makes this disposable pen an ideal companion for those on the go, ensuring that a moment of bliss is never too far away.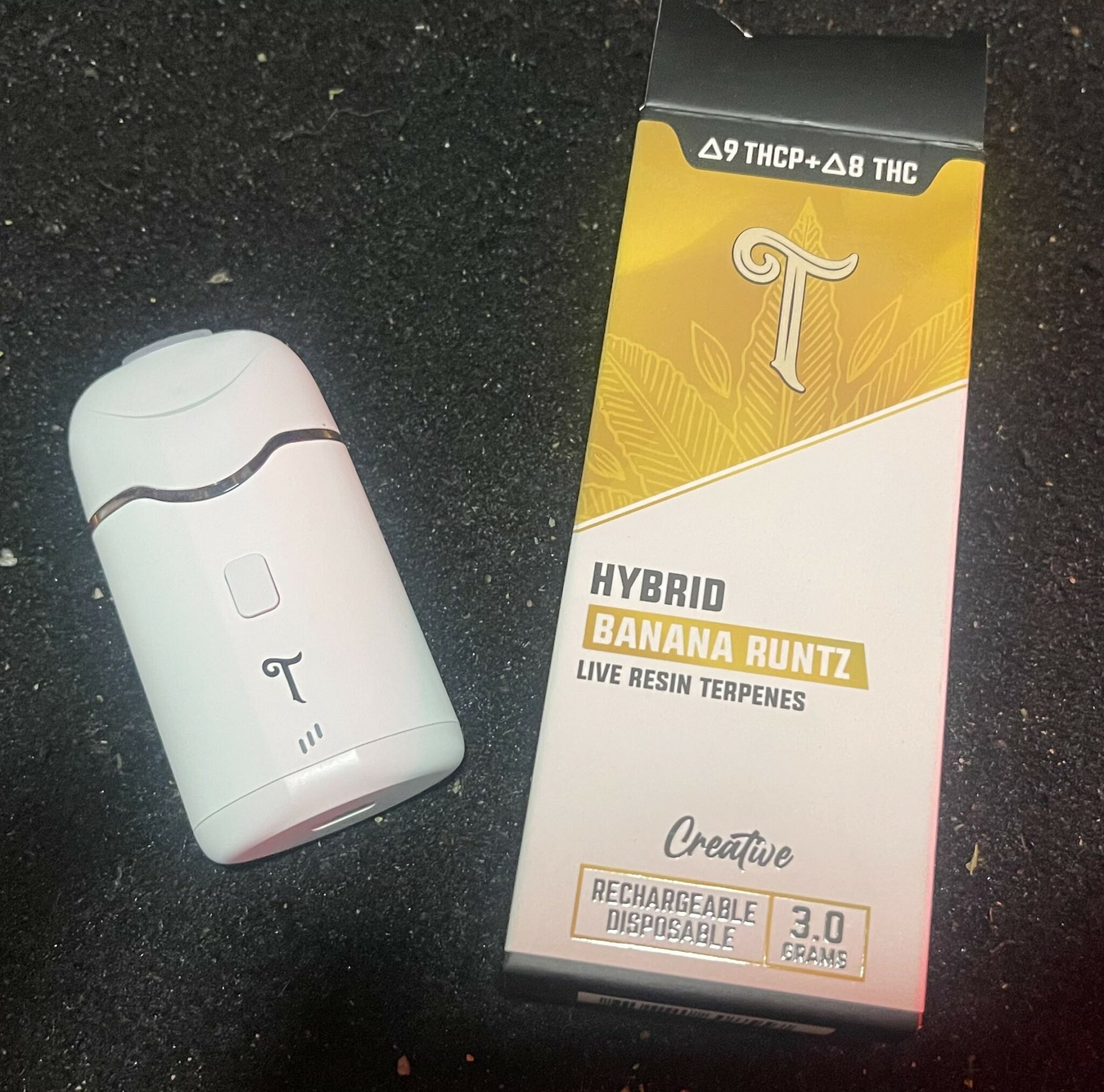 Keep that plug closed
While the Tillman's Tranquils Hybrid Banana Runtz Disposable boasts an impressive array of features, it's essential to highlight the importance of the little rubber plug that comes with it. This plug serves a crucial role in maintaining the cleanliness of the air path and the overall performance of the device. When not in use, the rubber plug must be securely placed on the mouthpiece to prevent lint, dust, or debris from entering the air path.
As with any portable device, keeping it in your pocket might seem like a convenient option, but Tillman's Tranquils has a penchant for collecting lint. So, it's highly recommended to keep it in a protective case or a designated pouch when not in use. By being diligent about using the rubber plug and keeping it lint-free, you can ensure a consistently enjoyable vaping experience every time.
This Disposable stands out not only for its innovative features but also for its unparalleled ease of use. Even for those new to vaping, this disposable pen offers a hassle-free experience. There's no need to worry about complicated settings or buttons. Simply inhale to activate the device, and you're on your way to blissful relaxation. Plus the instructions are printed right on the box! The lack of buttons or controls may sound overly simplistic, but it's precisely this simplicity that makes the Tillman's Tranquils disposable a pleasure to use. Whether you're an experienced vaper or a newcomer to the world of cannabis, this device caters to all, making it an accessible and enjoyable option for everyone.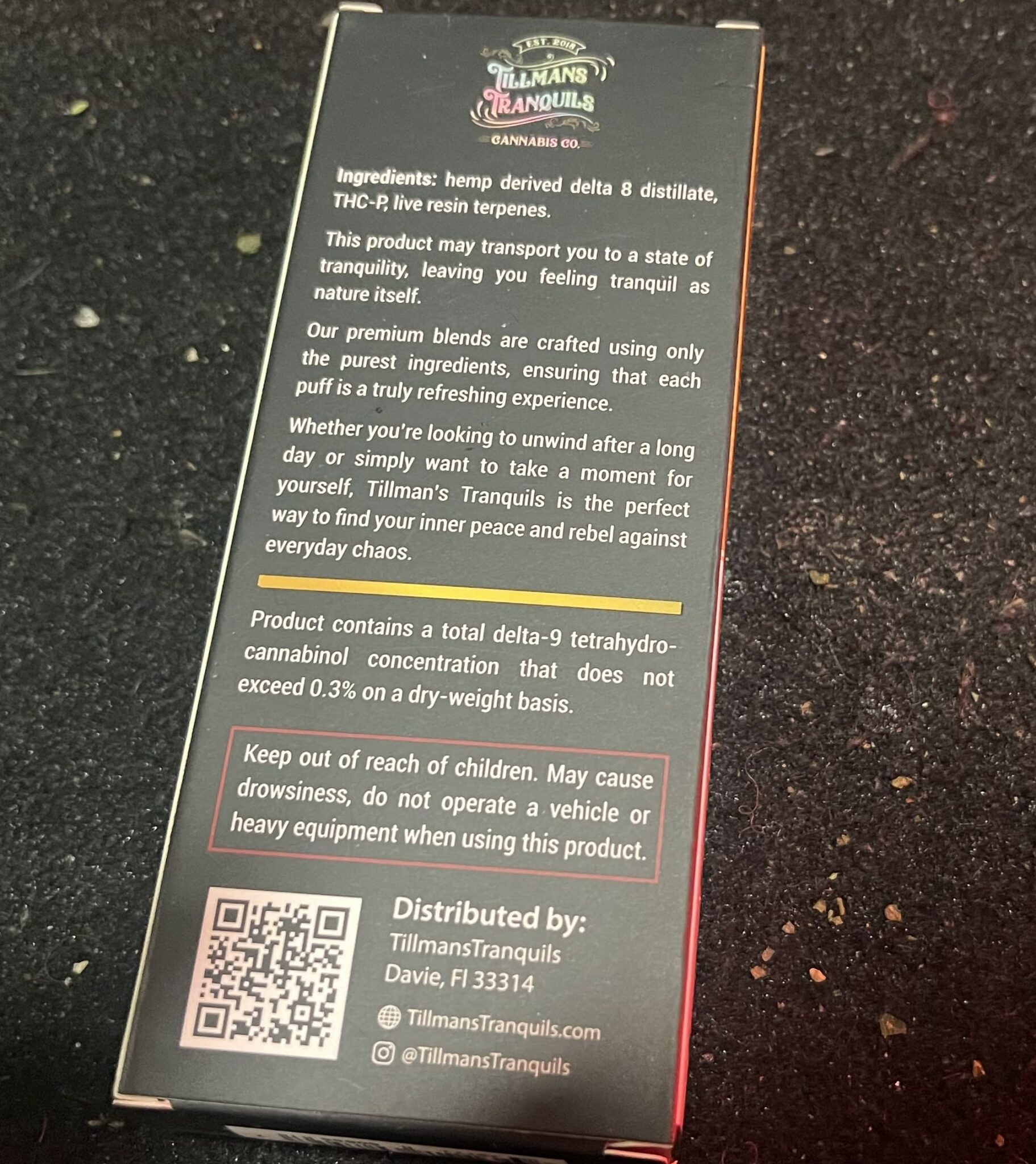 Concluding this review
In conclusion, the Tillman's Tranquils 3-gram Hybrid Banana Runtz Disposable is a standout product in the world of disposable vape pens. Its user-friendly preheat function and fast charging provide a seamless experience for those seeking immediate relaxation. The little rubber plug, though small, plays a vital role in keeping the air path clean, ensuring consistently smooth hits. With its effortless ease of use, this disposable pen is perfect for beginners and experienced vapers alike. So, if you're looking for a blissful escape with a hint of Banana Runtz goodness, Tillman's Tranquils has you covered. Just remember to keep that little rubber plug close and keep it lint-free for an unforgettable experience every time. The price of these disposables is $44.99 apiece. 
You can find out more about them here. 
Have you tried something coming from Tillman's Tranquils? Let us know in the comments or on our forum.