While we usually don't review cartridge hardware itself, we got wind of the Drillor project and decided to check it out. Drillor is a new model of 510-threaded vape cartridge, with some new design features and a built-in social equity program. But we're mainly here to focus on the cartridges themselves. This is another case where a new product is launching and our details are developing as we type, so hang onto your hat if it gets bumpy.
First off, a contact reached out to us and offered the cartridge for review. Our people told their people "we don't review empty cartridges" which somehow left off "perhaps a nice press release about your product launch instead" and went on to "fill the cartridges and then we'll review them." And so they did, dutifully filling ten cartridges with a CBD distillate – for which they included a lab sheet. Then, somebody in shipping must have gotten in over their head, because the cartridges arrived to us in a hodge-podge assembly of ziplock baggies and a glass jar, which was sealed with plumbing tape. They also shipped the Artrix box, still sealed, with ten empty slots which would have been a dandy spot to put the cartridges.
Did I mention that filling _one_ cartridge would have sufficed? Oh well, anyway…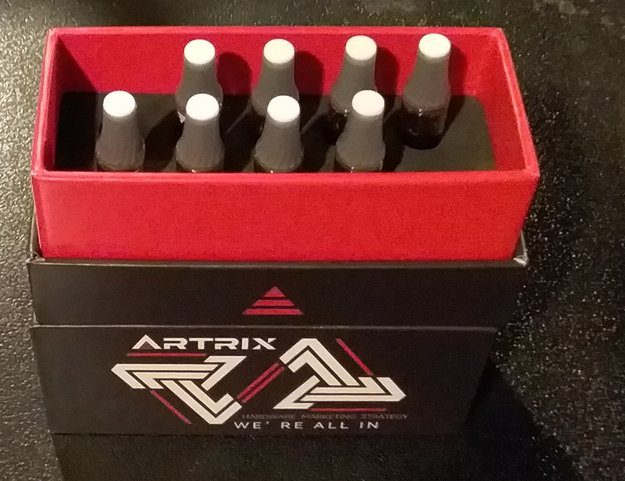 Designed for Social Equity in the Cannabis Vape Industry
As reported by the initial press release this month, Artrix, a cannabis industry solution provider, is launching the Drillor 510 Cartridges with a social equity pledge, giving away the first 100,000 units to cannabis businesses and brands in need of support. View more about their social equity program here.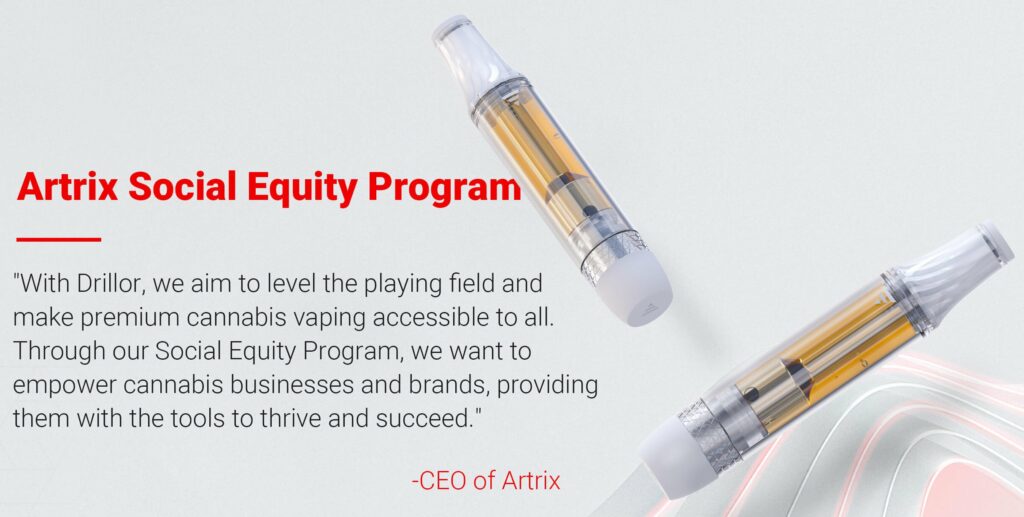 So that's certainly a commendable gesture! It's also a shrewd move to help introduce a new hardware line. But what of the cartridge itself?
New Design in 510 Threaded Cartridges
The Drillor boasts a few innovations in its design. Chiefly, the mouthpiece, which is a molded cone design with fringes around the side. I can attest that vaping on it is comfortable, and provides better airflow than narrower mouthpieces out there.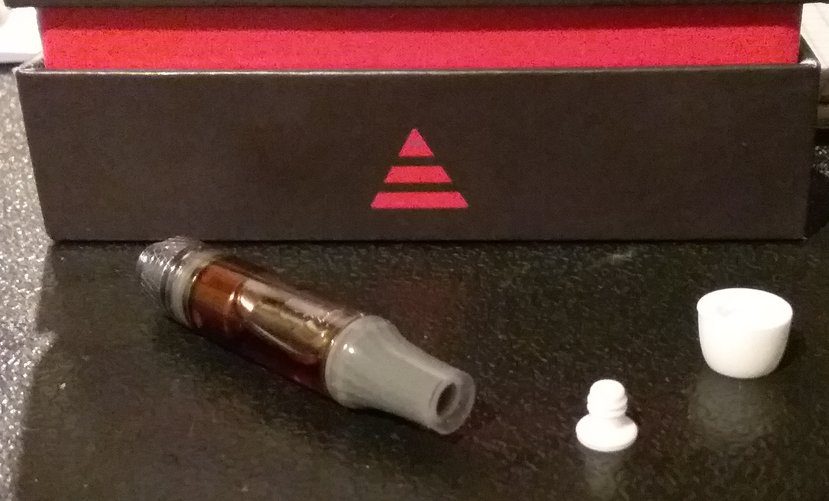 At the other end, the base of the cartridge now has a gnarled grip surface, making it easier to thread and unthread cartridges. You can appreciate this feature if you've ever had a cartridge get stuck on the battery. Finally, there is also a fill mark on the side of the cartridge, so you have a standard fill-line.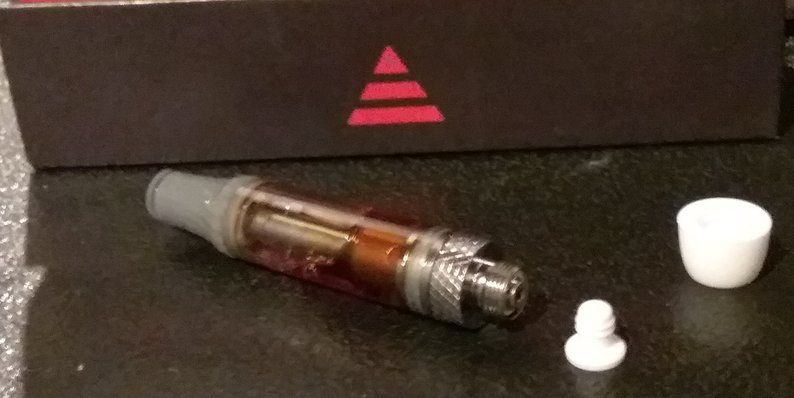 That's about the long and short of it. Despite the brutal packaging and shipping adventure I described, the cartridges arrived none the worse for wear. Threading one onto my trusty Doteco TIK20, I vaped a few puffs of the tasty oil and noted that this was as fine a performing cartridge as any other I'd used. The mouthpiece really is generous, allowing the user to pull a king-size cloud. All the flavor comes through, and I haven't had one clog on me yet, despite oil so thick it was almost tree sap.
So, all in all, I can recommend this hardware for your oil. At least, it does everything I expect from a cartridge.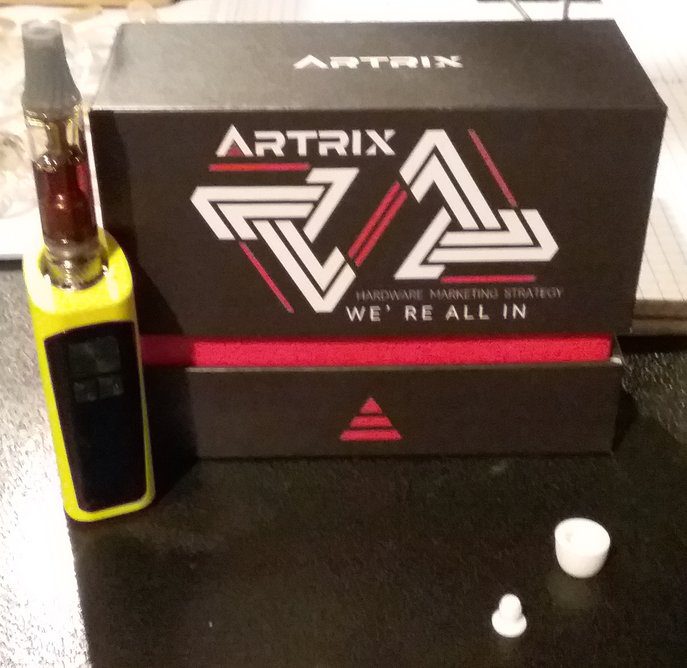 Artrix is launching more products later
More confusion with the product shipper straightened out, and apparently their initial objective was to have us review the battery, but that isn't ready yet. But the new disposable Artrix will debut is the "Demo" billed as "the smallest cannabis vape in the world." Here I just mentioned the TIK20; Artrix has some mighty small shoes to fill on the compact mini-vape market. Artrix is also launching a pod system, the "Fitty," looking very much like the compact Stiiizy oilpen design.
We hope to circle back to this company when everything is launched. In the meantime, if you have a cannabis business that qualifies for social equity help, go ahead and sign up for some free cartridges.
Readers, what is your feedback about vape cartridge hardware? What features do you think we could still consider? Puff your opinion at us in the comments below or in our cloudy forum.
###