REVIEW OVERVIEW

SUMMARY
THE BANK Stardawg Haze had me happy, engaged, and up for anything.
Nicely packaged in Glass (love that)
Easy to open, the label came off easy
Dense nuggets that broke up fluffy
Tri-combs shimmered like silk almost
High-quality product, that got me real high
Very versatile due to its great cure
I got the luck of picking up some flower to review today and I could not be more joyful. The product was packaged in a nice reusable jar. Child safe, but not impossible to open. Classic label design radiates class and high quality. I could not agree more, it was cured just right, so you can use this in a blunt, joint, or bowl (attached bong, pipe, apple, etc of your choice.) The smell is very pine diesel, the taste is on the more spicy side with pine and diesel. Very tasty indeed, smooth too. I did not cough while smoking and it hits fast, I was high moments after smoking. 
You can check out our video review of THE BANK flower here.
Pros:
Love the label
Easy open
Big firm, bouncy,  aromatic, nugs
Great high, will do it again
Quality Cure
Cons:
It's outside my average budget
Only comes in 1/8th, I'm looking for ½'s
The price was a little high, but at that high of tch(29%) it's fair
Recommendations: None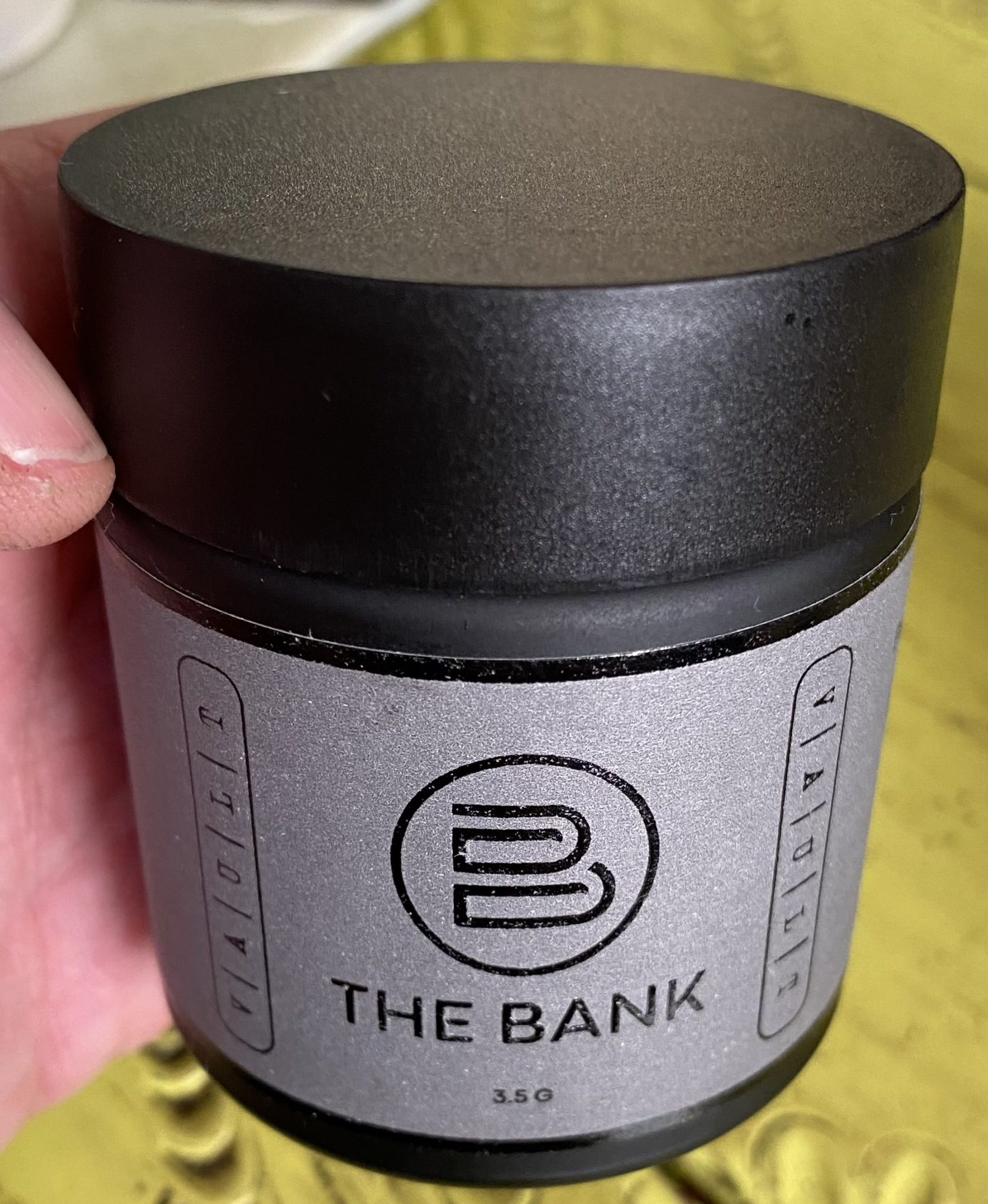 You can bank on "the Bank" for a high-quality flower! 
The high was so uplifting. It made me active and creative, I really got into the zone for hours after smoking. I was amazed how much time had passed, so the high lasted too, as I did not think about stopping and smoking. So the bud lasted longer than a normal 1/8th would around my home. So yes, I'll be looking to try other grows the Bank may have out and know that if they do every grow like this one, they are going to be around for a long time. I'll also be keeping my fingers crossed that I can pick up a bigger bag (at a better price (sorry I got a budget (eggs are $9.99 a dozen, yo!))) But when things get back to normal, I'll for sure make this a weekly habit. Thank you "the Bank" your grow is amazing. 
The Flower was Great
This flower was so enjoyable I just want to keep smoking and smoking. That 1/8th for $25.00 would not be the best for my current budget I can see a sack finding its way home now and again for sure, this is a great flower. If I could get a ½ for $60, they would make so much money off me alone. For now, I will keep my eye out for a special to snatch up some. Go get some, you will not regret it, it's good flower.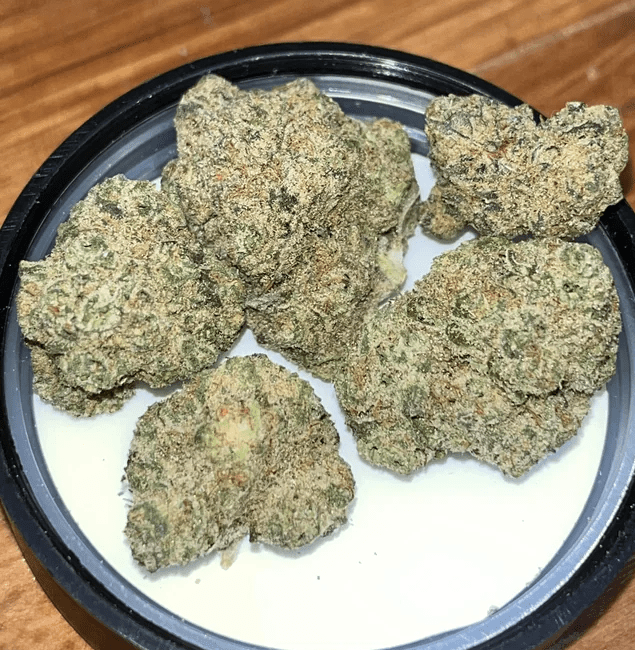 Value for the product, fair indeed!
Looking at the quality of the jar and what came in it, I feel the price would be fair. I can not get over how well-cured this product was, moist but not wet, I love it. The smell was delicious and delightful. I'm looking forward to trying other products from The Bank. The high alone will be a drive as it's so balanced.  In the grinder, it shredded up sticky, not mad at it! The slow way this flower burns makes me a big fan. I like to enjoy a good joint and when it's burning fast I feel rushed and I don't enjoy that, this flower did not have that issue one bit. The high was so nice, it had slight trails, time went fast, and I was in a great mood. I got a lot of creative things done in the time that surprised me.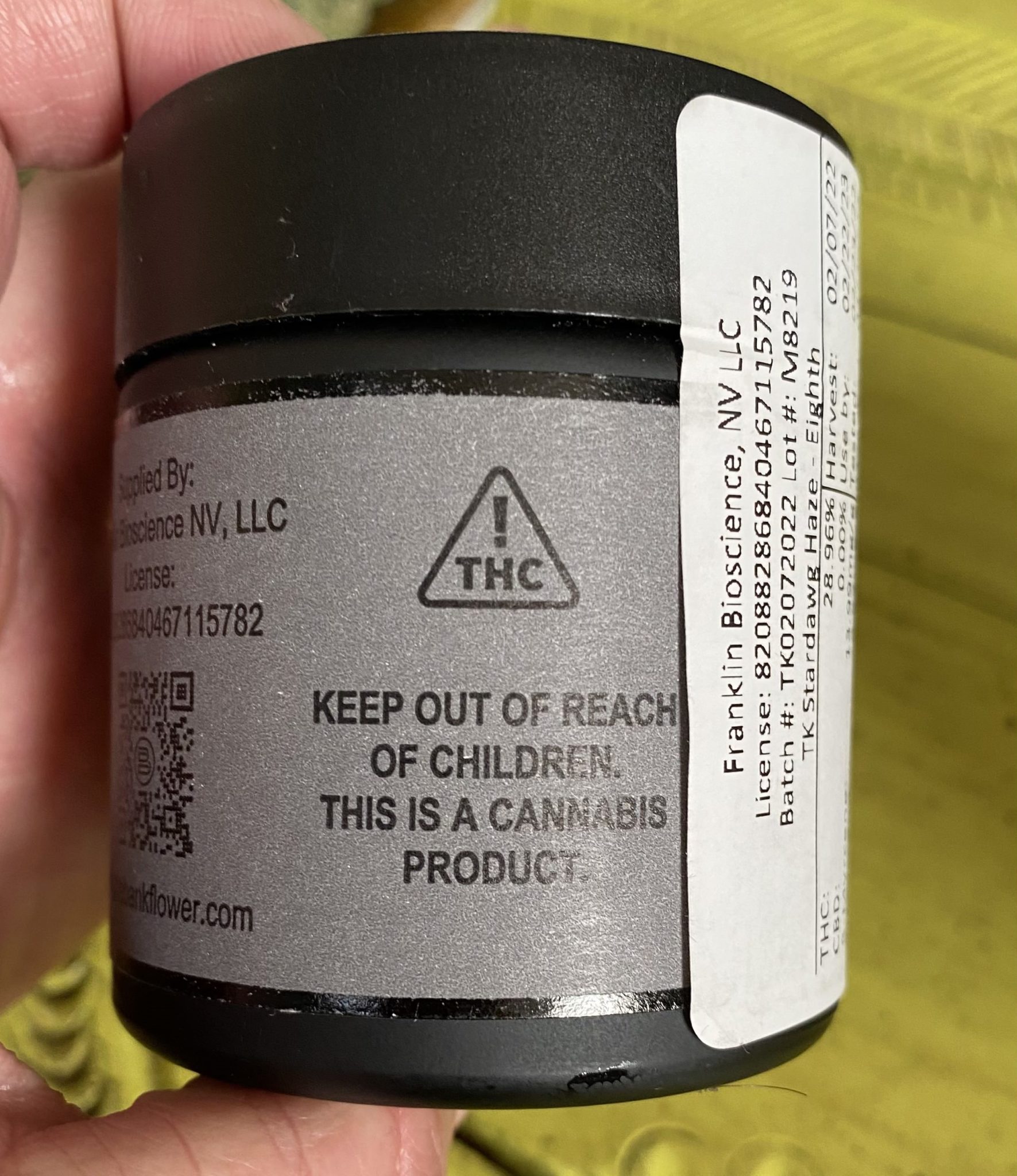 Will I be using this brand again soon?
Sure thing, it may have better value if I had the time to give it a trial, as I don't seem to smoke as much, thus making the 1/8th last longer, so I'm in a bit of a bind, as I just love this flower and its effect on me, why are you still reading this, go get some, get high already! 
You can find out more about THE BANK products here.
Have you tried any flowers by THE BANK? Let us know in the comments or on our forum.