REVIEW OVERVIEW

SUMMARY
Today we will be reviewing a pack of Oklahoma Smokes tobacco-free nicotine-free Hemp cigarettes made by "it's Oklahomas". 
Pros:
Looks like a regular cigarette
Great taste
Fairly smooth
Makes you feel like you really are smoking a cigarette
Cons:
Recommendations: Lower the price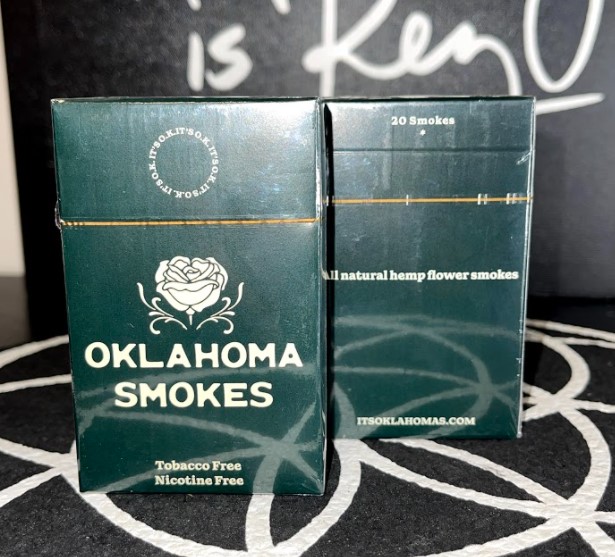 All-natural hemp flower cigarettes
The Oklahoma Smokes cigarettes are filled with all-natural hemp flower from CA. The hemp flower has 8% CBD + CBG and trace amounts of THC (Less than 0.3%).
The rolling papers they use are made of unbleached wood pulp. These burn a bit quicker than normal cigarette paper but that's because they are additive and chemical-free.
You can get the lab results here.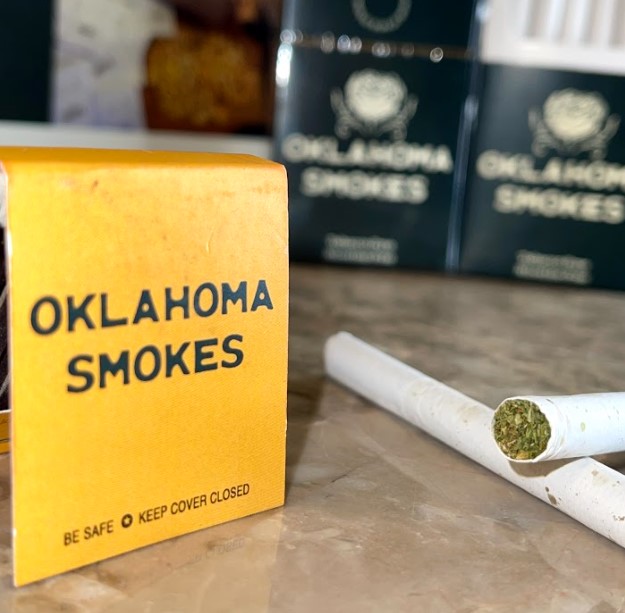 At first glance, they look like an ordinary pack of menthol cigarettes
At first, I thought it was a pack of menthol cigarettes, the box was green with white letters, it was wrapped in cellophane too, just like regular packs of cigarettes are wrapped to maintain freshness. When I opened the package, the first thing I noticed was the faint cannabis smell. It was not a strong dank smell, just a mild scent that smelled like weed shake. Definitely weed aroma but not that gas though.
I took 2 cigarettes out, I lit one up and I opened the other one to examine its contents. It was filled with some ground-up leaves that reminded me of the marihuana shake you get at the bottom of a weed bag. The aroma wasn't as strong as a regular joint would smell but you could definitely tell this wasn't tobacco just by the way it smoked. The flavor was almost similar to cannabis shake, a skunky piney flavor, but not too strong though.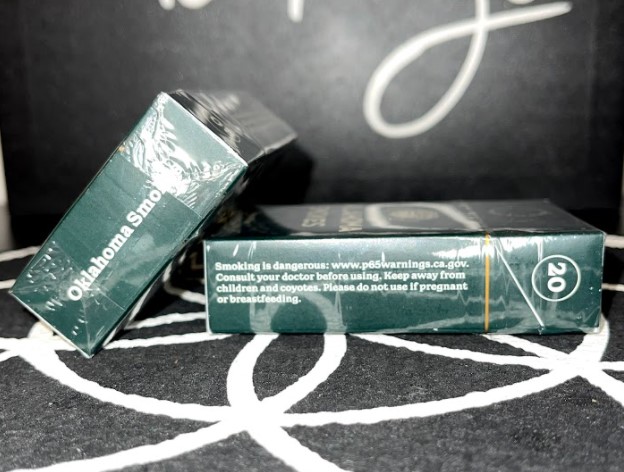 Really relaxing effects
I smoked the whole hemp cigarette and it was really good. It actually was like smoking a regular cigarette, it didn't get me high but it was really relaxing.
I gave a couple of hemp smokes to a friend, who is a heavy tobacco smoker, and he also said that smoking hemp cigarettes instead of tobacco ones definitely can help you quit. They help with the anxiety, and actually, if you don't have a high tolerance, you might actually feel relaxed.
As for the price, $16 is quite expensive in comparison to a regular pack of cigarettes. But then, if you are trying to quit smoking, this price might make you think twice about smoking a lot.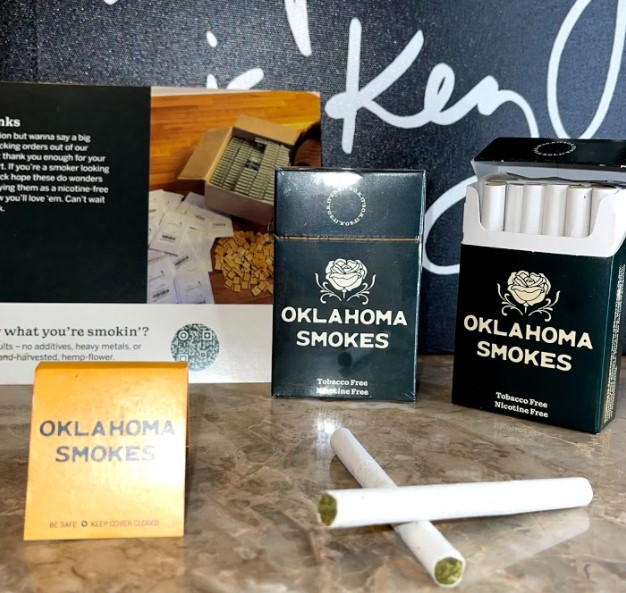 Concluding the review
I really think Oklahoma Smokes cigarettes are a great tobacco substitute to help you quit smoking. They not only help you with the anxiety, but they taste really good. They are made without nicotine and tobacco, just all-natural hemp flower.
When I asked my friends, whom are heavy tobacco smokers, how much they liked the hemp smokes, they liked it a lot too and they agreed that this product will definitely be of great help if you want to quit smoking tobacco. Not only do they look like regular cigarettes, but they also smoke good and smooth. When used instead of regular cigarettes, they actually do the job just as a regular tobacco smoke will do. 
You can buy Oklahoma Smokes hemp flower cigarettes here.  Have you tried them? Let us know what you think in the comments or on our forum.