REVIEW OVERVIEW

SUMMARY
Today I picked up a glass jar of flower. I picked Anthologie, 'Banana Breath' to try out and I had 2 choices, both in the mid-'20s in THC. The design on the package was cool with some great art. The flower had a great smell and looked to be more than a 1/8th oz. It's not great to smoke in a pipe however as it's very dry and is hard to go out. Rolled up into a joint however was great, burned smooth, and tasted very Banana-ish. At $40 for a 1/8th is a little more of a mid-range value, good for the price, but not something that would fit in my budget. 
You can check out our video review of the Anthologie flower here.
Pros:
Good looking flower with lots of trichomes
Smooth sweet (banana) taste
The glass jar is great for the environment
Cons:
The price is too high for regular use but good for a treat
Very dry flower burns fast in the pipe
Only a 1/8th for $40
Recommendations: None – But keeping your flower fresher might score s few points.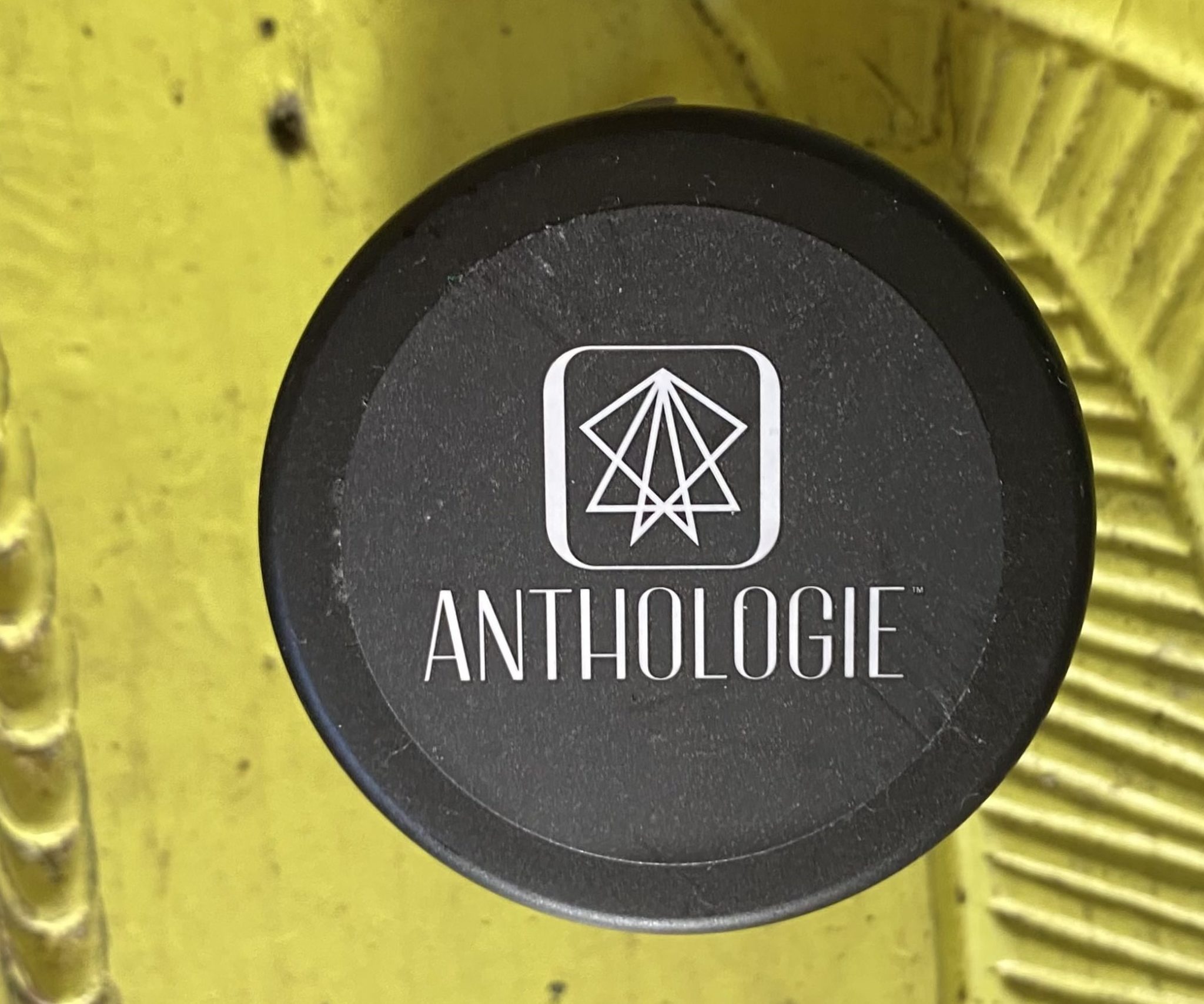 Decently priced
From a price point of view, this flower is not something I'd get on a daily/weekly basis. That said, this is a quality product with a great profile (THC 24.08~Myrcene 5.56 mg/g ~ Limonene 4.77 mg/g ~ Caryoph 4.65 mg/g) I just wish that it was not so dry.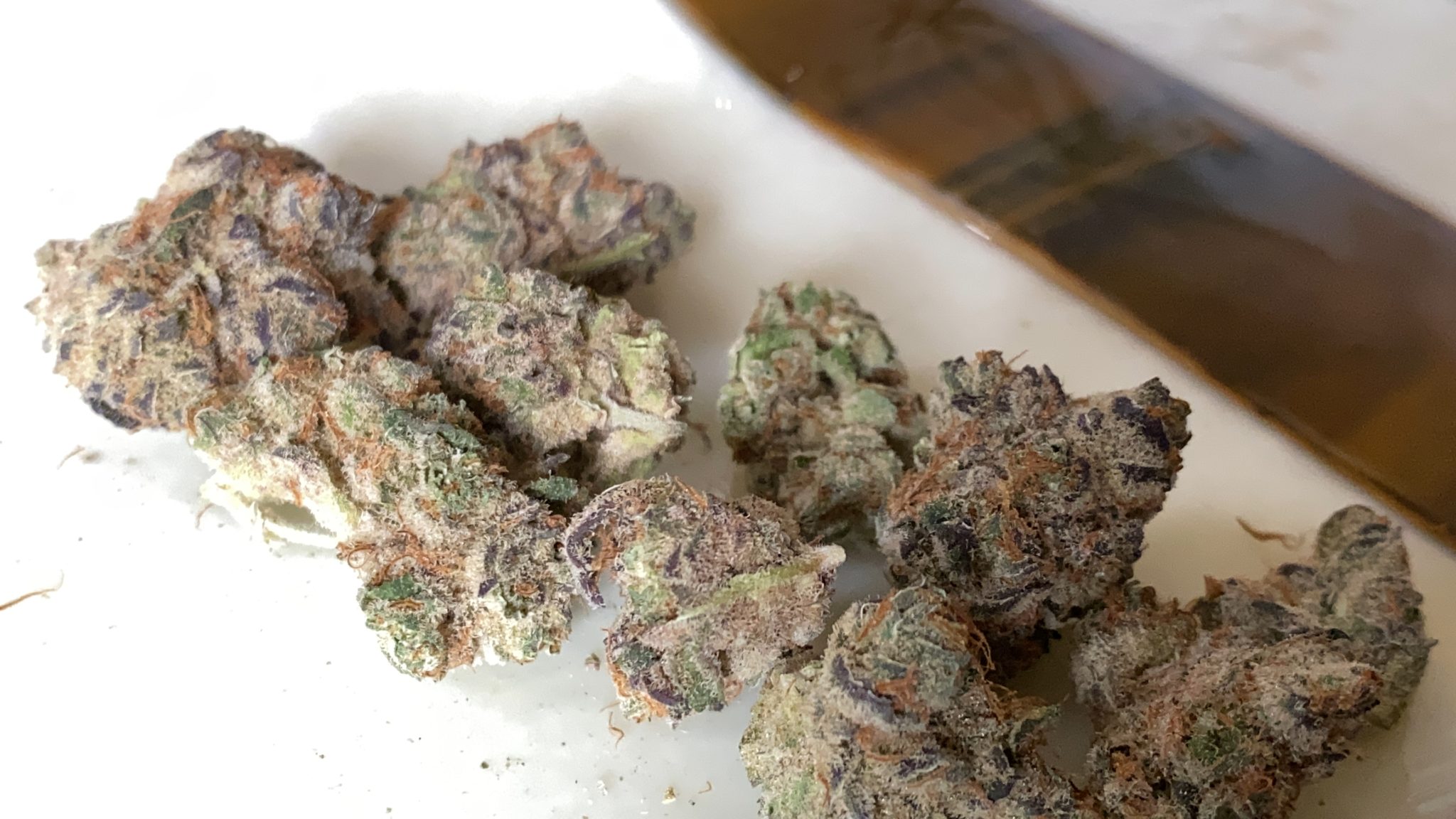 The taste of flower was great
This flower had fantastic flavor when smoking a joint. The sweet aftertaste leaves a slight taste of Banana on your tastebuds. With a hint of spice in the after taste which I find common when there is Caryophyllene present in the profile.
Length they lasted me
As I smoke/vape all day every day, this flower is not in my flower budget. I don't think this will keep folks from getting it however as it is a quality product. As a household that goes thru 1/8th a day of flower, this one would get quite pricey quickly. As we are coming up for Thanksgiving and family, this is something I'll pick up again for 'special' occasions as it was a fantastic long-lasting high. And as it was of higher quality than I was used to, it lasted for almost 2 days.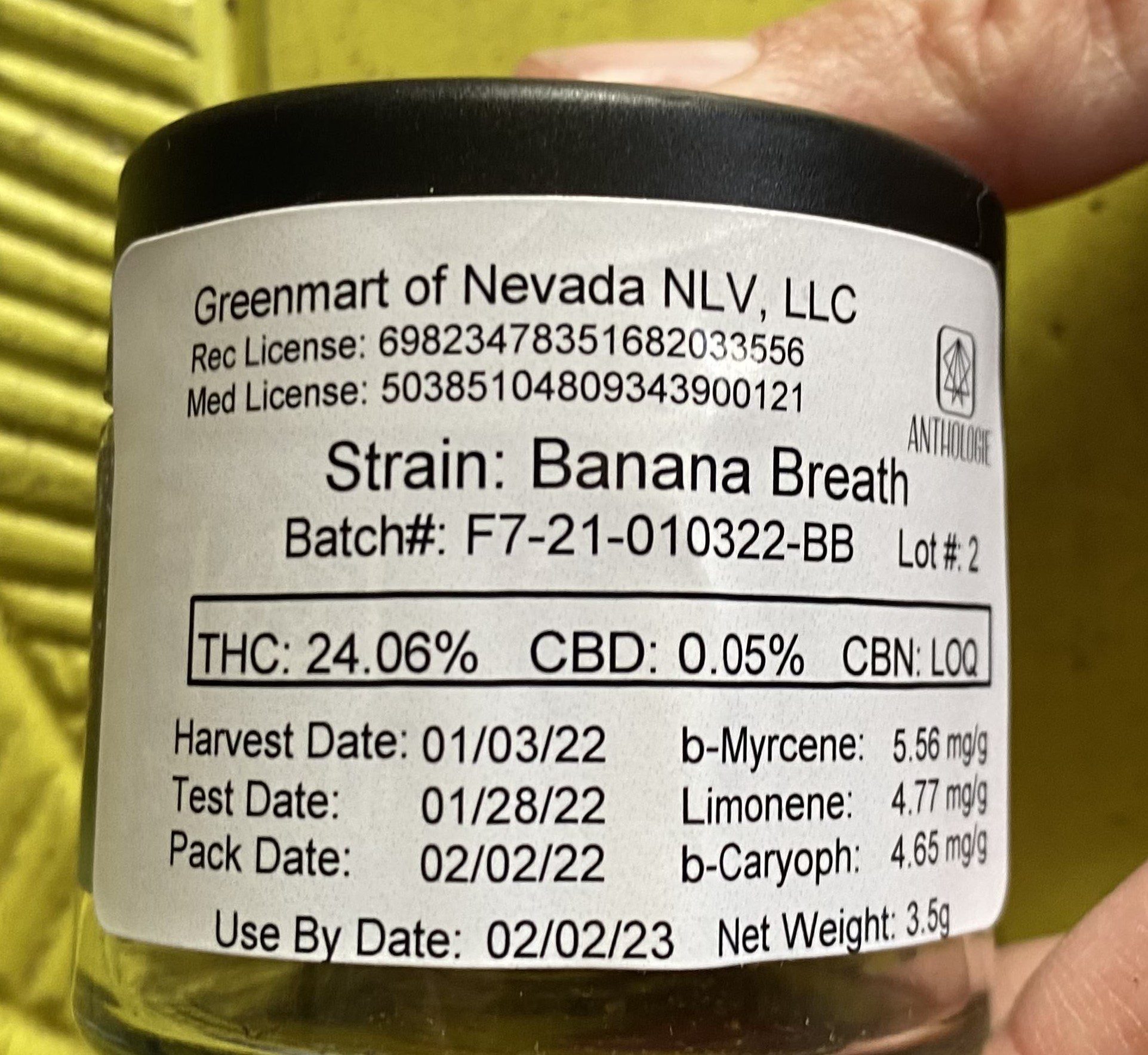 Will I be using this brand again soon?
Banana breath is something to be enjoyed. It's smooth easy to inhale smoke and overall high making this product of high quality. I will be keeping my eyes open for sales and specials on this product so that when I can, I'll stock up. Not quite top shelf as it was very dry, but this grower is on to something great. The mix of the profile and overall flavor keeps me intrigued.
I'm going to be trying other products from this company in the near future, as the budget allows, to see if they hold up or just got lucky with this fine product. I'm hoping this is the first thing as I've really become excited about trying this brand for the first time. I think it'll be great for holidays and whenever you need to escape the family for 4 or 5 hours. I did lose all track of time high on this flower, and I'm not mad at it!
You can find out more about Anthologie products here.
Have you tried Anthologie flower? Let us know in the comments or on our forum