REVIEW OVERVIEW

SUMMARY
I got the chance to try a few vape cartridges from Alpine. Both were 1G HHC Sativa carts that fit a standard 510 threaded battery. I tried the Orange Cookies and Strawberry Coolada flavors.
Pros:
Cons:
 Feels like not much more than a standard THC cart
Recommendations: None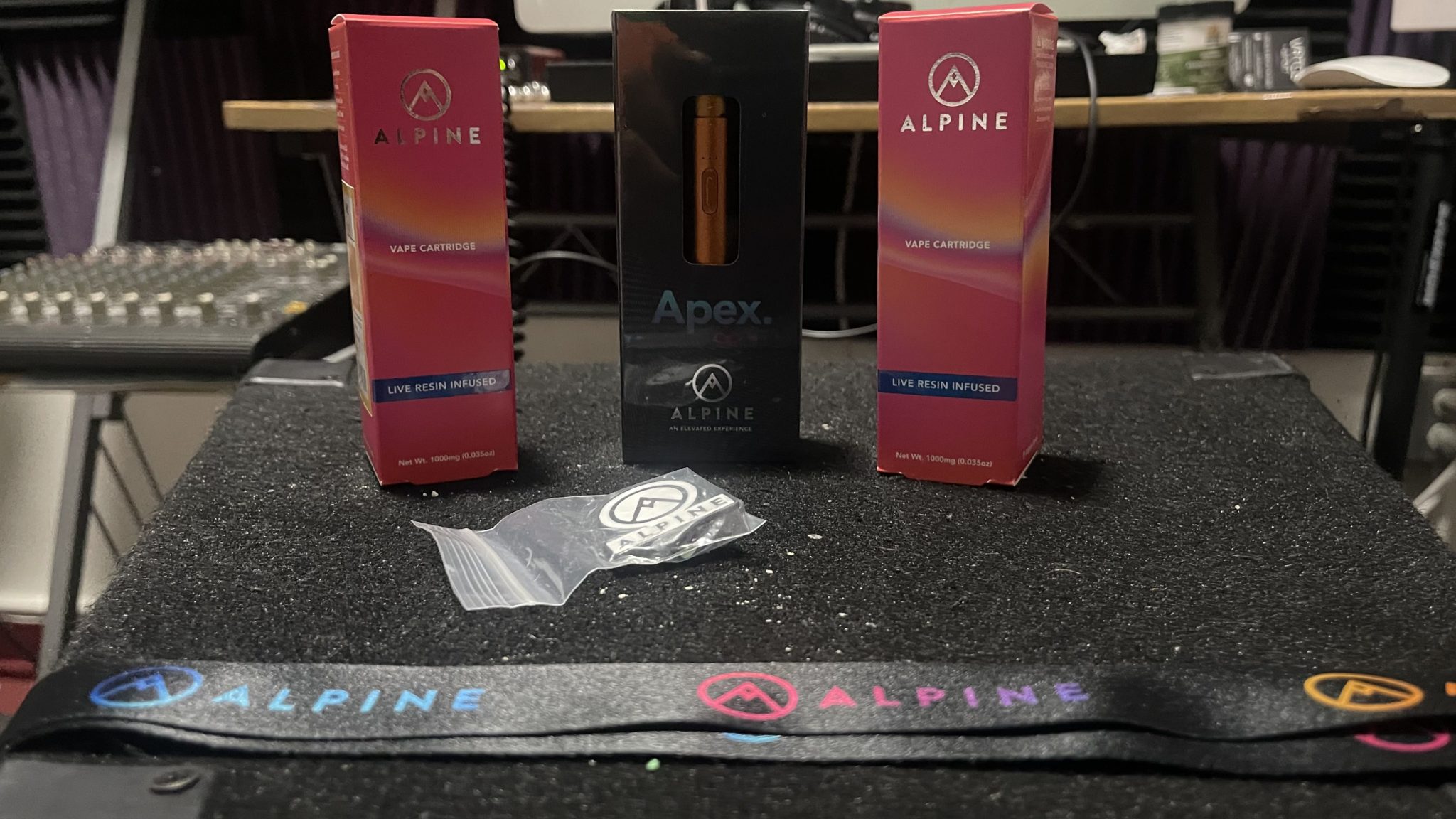 Decent flavor
Just based on appearance I was excited to try these as the colors made me think this was going to taste really good. While the Orange Cookies were my favorite the Strawberry Colada was still pretty good in this department. I would rate the two flavors 9 and 7 out of 10 respectively. 
Standard potency 
I'm not gonna lie in terms of potency the Alpine carts were pretty standard. They didn't feel extra in any way it was just alright. Although not really have a comment against it I just feel like there isn't too much special to comment on in this department. I have not yet caught on to a pattern of how I respond to different terpenes and cannabinoids. I don't know if it's HHC or if this is specifically a Hemp derived product. I am going to note this and come back to the idea the next time I try a product that falls into either of those categories.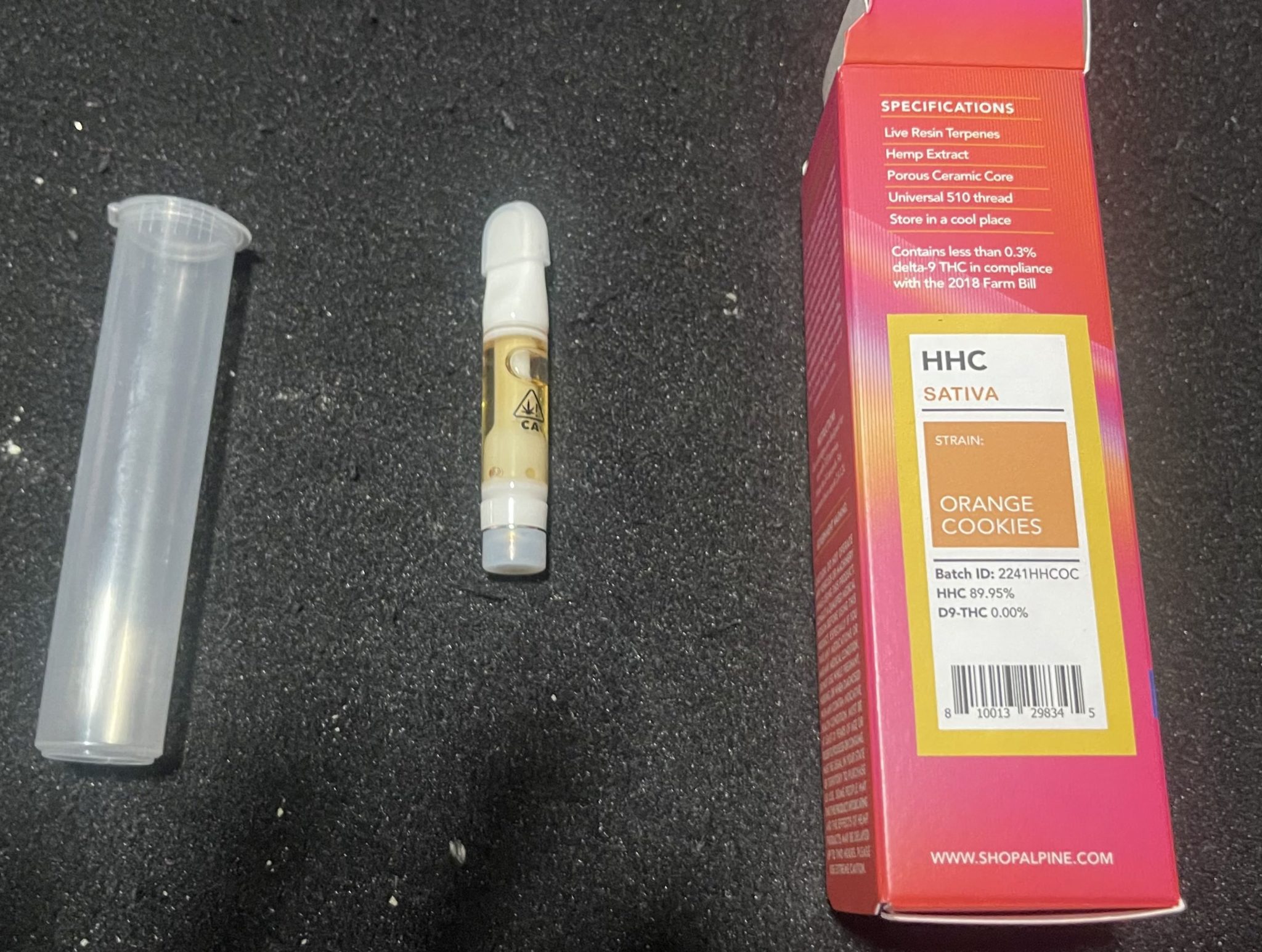 Very smooth
One thing I did like about the Alpine carts is how smooth they are. The smoothness of each hit combined with the great flavor makes it feel like I'm taking hits of rainbow sherbet. It led to me actually using these two carts pretty quickly. Which I guess leads me to the next point, once you really feel it, the high doesn't last so long. So I went through these two grams pretty quickly. 
Decent value 
In terms of value, I think I would put this at a 7 out of 10. These carts are very reasonably priced for under $40 which depending on which part of Los Angeles you're in may be nearly impossible to find in the store. However, once you start to look online this is a pretty normal price for the amount and strength.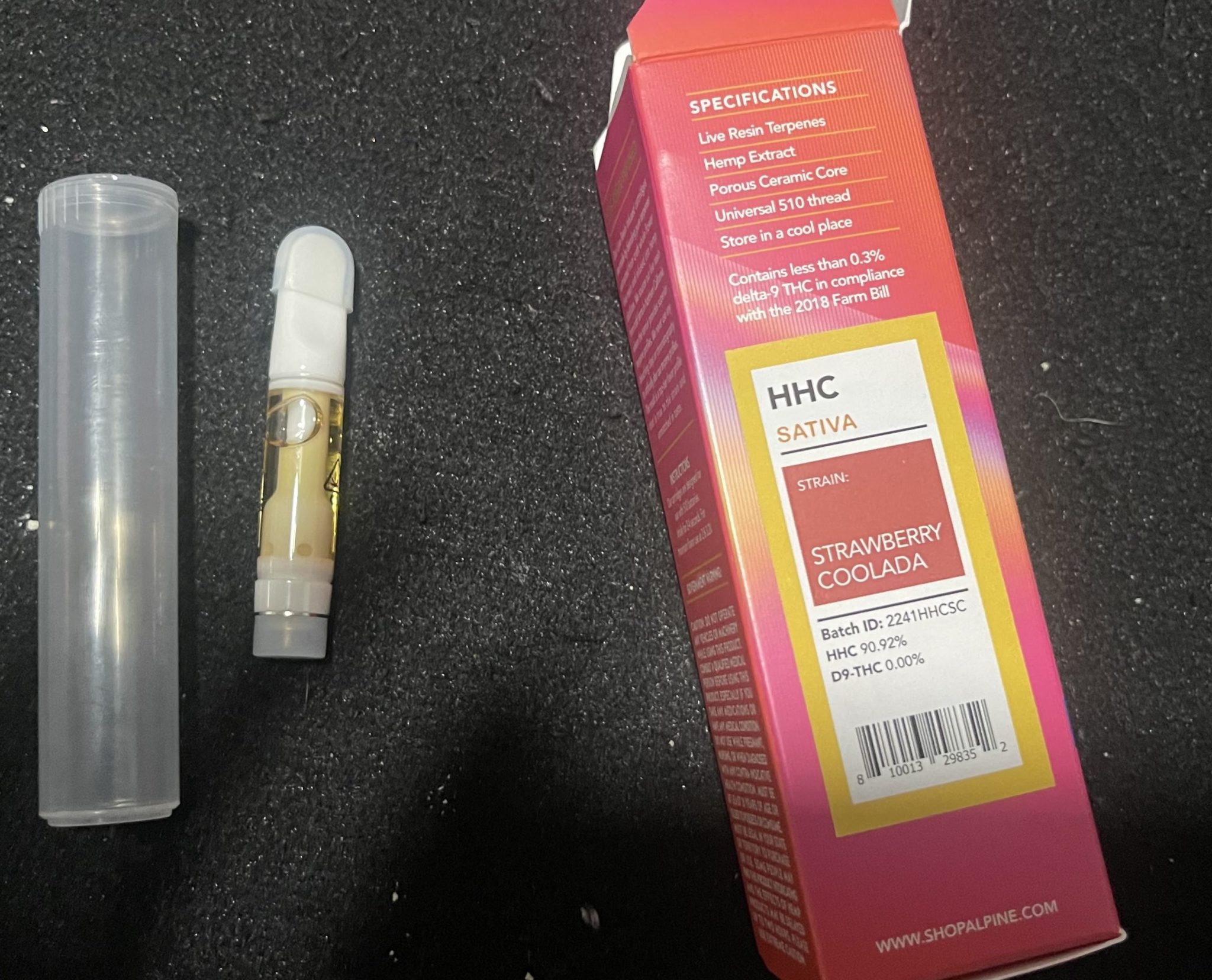 Concluding this review
In conclusion, the Alpine cartridges are pretty good. They definitely provide solid value coming in just below $40 for the gram cartridge with a great taste for both the Orange Cookies and Strawberry Coolada. I do wish that the cartridges provided a bit of a more intense high. The one thing I did particularly like about these carts is how well they seem to help my anxiety regardless of being a Sativa.
I generally find that Sativas either have no or very little effect on my anxiety. I had a pretty stressful and full week working various different jobs and traveling to different parts of LA, which as someone with intense social anxiety can be difficult at times but I think the Alpine Carts helped me stay as calm as possible while not giving me the groggy feeling you might get from an Indica. 
You can find out more about Alpine products here.
Have you tried the Alpine live resin carts? Let us know in the comments or on our forum.