REVIEW OVERVIEW

SUMMARY

Overall, Vader Extracts produces some of the best distillate syringes and crumble you can get anywhere.
Here we review Vader Extracts distillate but will discuss some of their other product as well. Vader Extracts products are available in California, New Mexico, Nevada and Oklahoma. They've been around for quite a while and initially had Star Wars themed products. Since things went legit in California, they now have their more refined Vader logo.
Overall, their products are known for being of very high quality, and we found that the case here, even if they didn't finish their website. Their distillate syringes are some of the best available. The strains used in this review are Coconutz, Banana Pie and Green Apple.
Pros:
Good taste
Very strong
Quality oil
Thick, vapes slow
Cons:
No syringe tip included
Sells out
Website and information incomplete
Recommendations: Include a syringe tip with the packaging. This makes it much easier to fill up vape cartridges.
Vader Extracts products are all excellent so far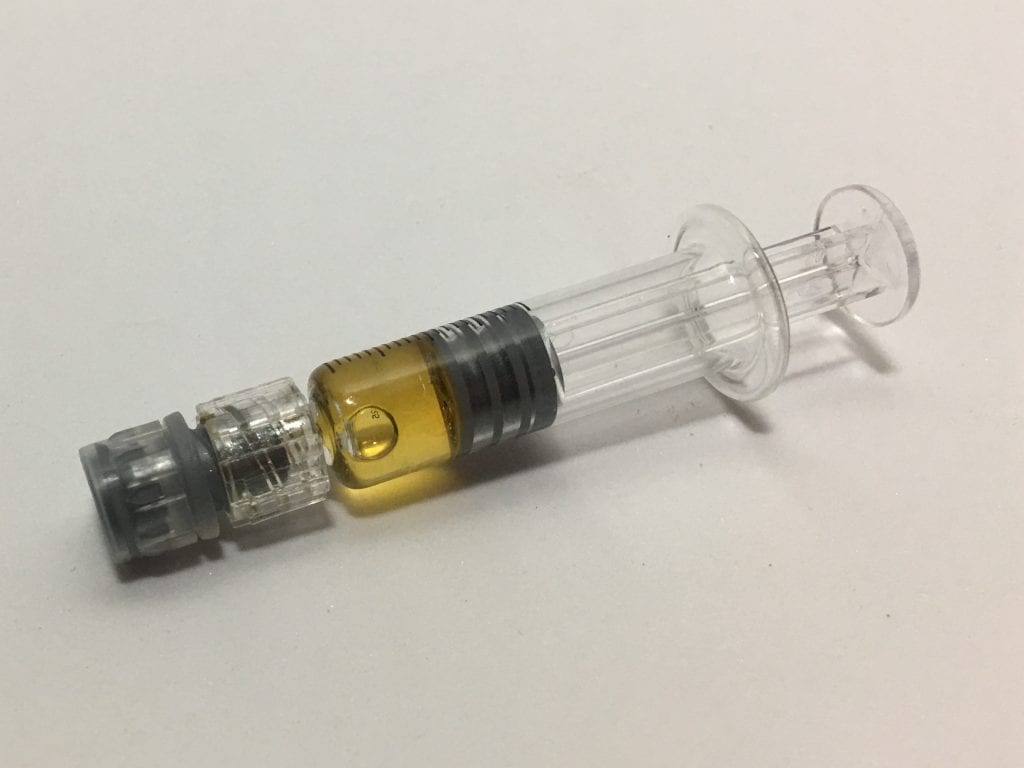 At the time of writing this review I have tried Vader's nug run crumble in California and three different distillate syringes in Nevada. All of them are truly top-notch and Vader Extracts has become one of my favorite extract companies. Although they are not advertised anywhere I have seen, they tend to sell well since they are quality. The most noticeable thing about their distillate is simply how thick it is, the thickest I have yet to see.
Strength is 10/10. If they made carts, they would be some of the best too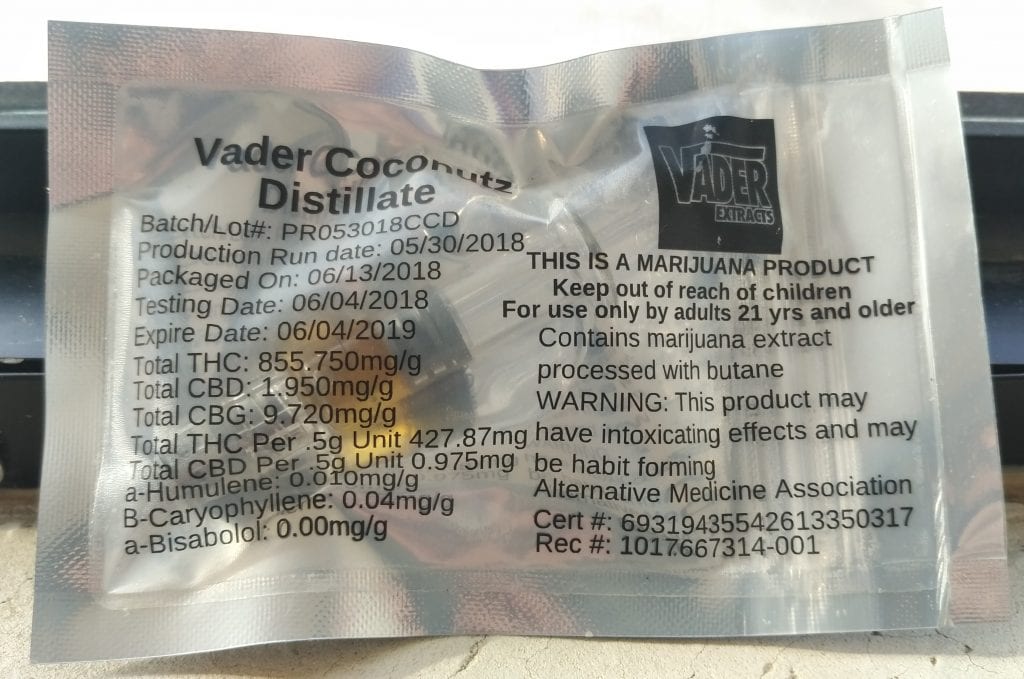 The oil in the Vader Extracts syringes is super strong. I use them to fill up CCELL carts, particularly the TH2. There is yet to be a Vader cartridge, so this is as close as it gets. We even put it as a special mention on our best carts of Nevada list.
The strength of this oil is on par with our list of the best California cartridges as well, including Aces Extracts and Select Elite.
Below is a brief video review of the Coconutz syringe.
Oil quality is consistent and does not change quickly
Both the crumble and distillate oils I have gotten from Vader Extracts do not erode in quality quickly like we saw on the Brass Knuckles Napalm OG.
One time Nevada Made Marijuana in Laughlin had a super sale that included some of these Vader Extracts syringes and I stocked up. After a month, they looked the same. Everything seems very well made.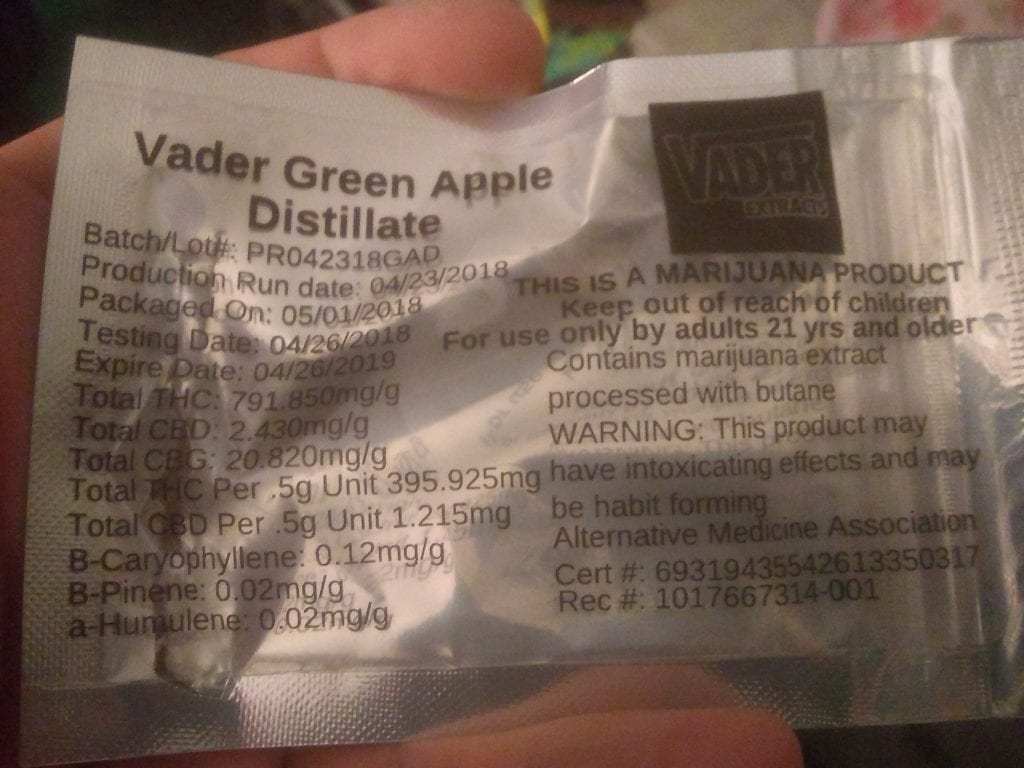 Some of the thickest distillate we have tried so far…
Vader's distillate is one of the thickest we've ever used. This translates in slow vaping oil, which means better value. The distillate does not vanish away quickly. It's the exact opposite of my experience with the RAD vape, which is super runny.
Effects last long, intense mental and body high
The effects on Vader Extracts products have all been intense and strong. You get a lot more effect out of their products than the average concentrate you would pick out. Everything is both mental and body high, not just one or weak on either.
The picture below from their Instagram looks very similar to the nug run crumble I used.
Taste is clearly distillate, but good
Many prefer that sweet live resin taste, but if a distillate is done well it still tastes good. I am generally not a big fan of fake flavored oils. The only one that I like are the original AiroPro carts.
No fake tastes coming out of their concentrates at least so far. It has that very clean distillate taste. There's nothing cut in here at all.
Smooth vaping and hitting on concentrates from Vader Extracts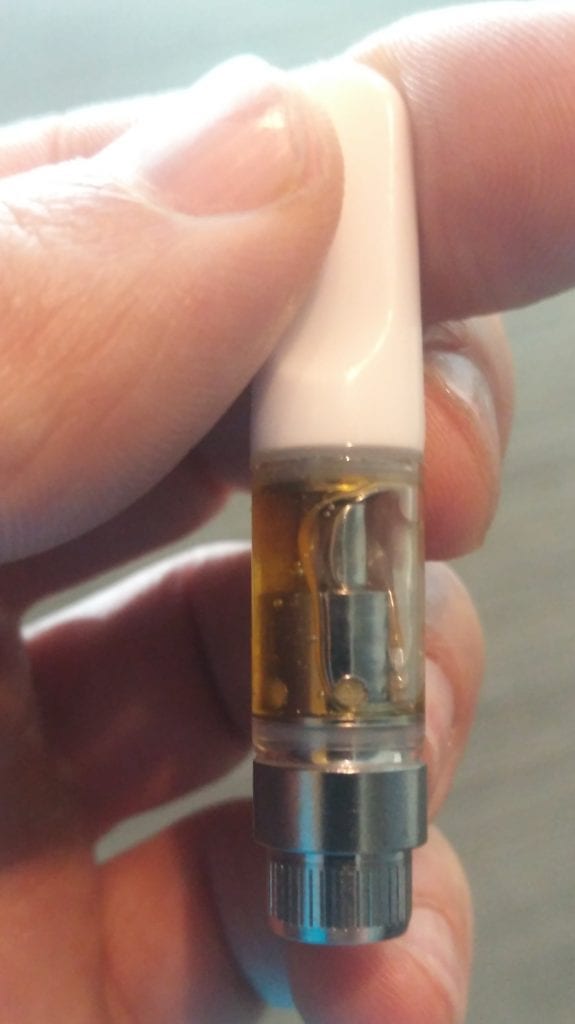 The distilate syringes I mostly vape, but  I did apply some of the leftovers to joints. The crumble was also very smooth and you can tell it's nug-run. No leftover butane taste and nothing funky. Sometimes extracts can be harsh, not the case with anything from Vader Extracts so far.
Value is on point for Vader: Not the cheapest, but not overpriced at all
Vader Extracts make an excellent value overall. The distillate syringes are priced in line with the average for everything else, but they are substantially stronger, making them an excellent deal.
The crumble was more expensive than some of the other options, but I got it in San Bernadino where there are tons of cheap house brands. I would happily pay the extra $10 to $15 for the half gram of Vader, it is that much better.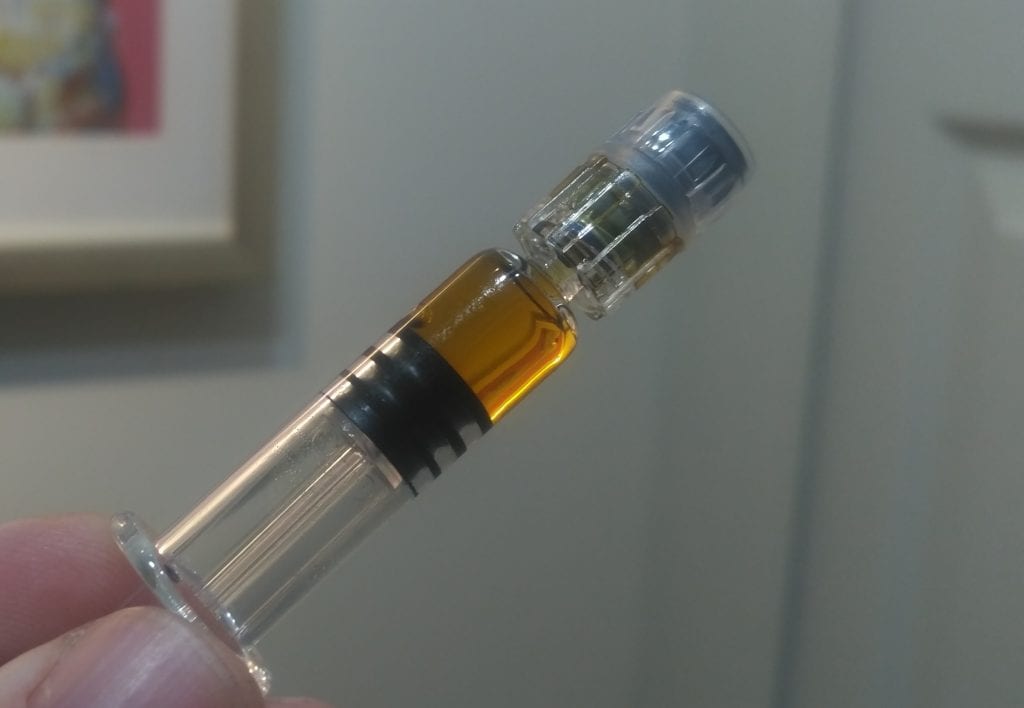 Concluding our Vader Extracts review…
Overall, zero complaints for Vader Extracts products. Just for more variety I would like to see them come out with a live resin syringe, and they already came out with a non-liquid live resin.
Sometimes you might catch Vader on sale and score a super deal. The good news is even at full price Vader Extracts products are 100% worth it. Vader does not have a store locator and does not seem to be a published brand on WeedMaps, so search them locally before you go to the store or ask if the shop you go to carries them. You will not be dissapointed.