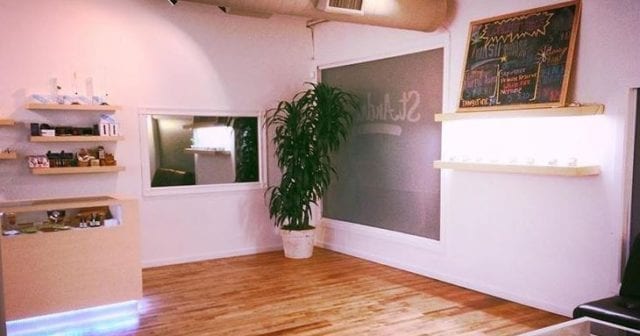 Whether living in your own city or visiting another, locating dispensaries with top value concentrates is a difficult task. If you're looking for quality and variety, finding matching dispensaries gets even tougher. Weedmaps will show you a full menu of most dispensaries in California and beyond. It won't, however, help you search for those with the best marijuana concentrates. DabConnection continues to bring you this information. This week's emphasis falls on Exhale Med Center, a thriving West Hollywood dispensary with a large selection of marijuana concentrates.
Best West Hollywood Dispensary For Concentrates – Exhale Med Center Pre-Ico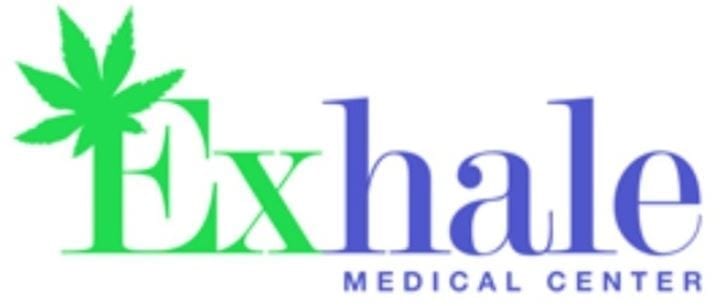 Searching for the best concentrate dispensaries in California always yields a fruitful result. Such dispensaries often go above and beyond to serve their local clientele. This is the case with Exhale Med Center Pre-Ico in West Hollywood.
Exhale Med Center offers a wide selection of both flower and concentrates, but they do much more than that. United States vets are welcome at Exhale Med and take advantage of 5 free grams of flower every 90 days. On top of this, all military personnel receive a 10% discount.
The promotions at Exhale Med Center don't end there. All collective members have the opportunity to sign up for a free 30 minute massage session with their partners next door. The massage therapist uses Apothecanna Weed Cream. Yoga and acupuncture services are also available. Herbal therapy, plus health and wellness for mind and body, all center in this popular West Hollywood block.
Buds & Flower At Exhale Med Center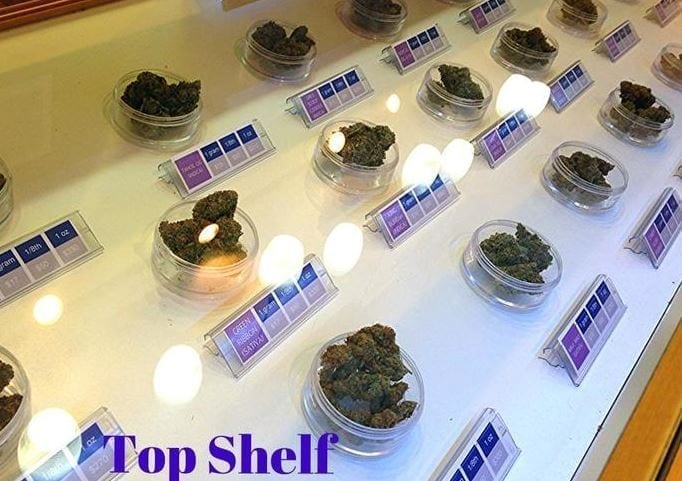 Marijuana concentrate is the focus of investigation here, but there's no sense passing up the mention of flower at Exhale Med Center. The menu changes on a daily basis, but the shelves are always full with a rotating stock of strains. At the time of this article, the Exhale Med Center menu shows 26 strains of indica, 18 sativa, and 34 hybrid mixes.
Bud prices start low at $15.00 for an eighth of shake and go up to $55.00/eighth on top shelf strains. Exhale Med Center also offers quality eighths of small nugs for $25.00. Shake strains aren't bad with names like James Franco OG and Dutch Treat in the fold. High quality buds run with the most popular strains in the industry such as Platinum Girl Scout Cookies and Jesus hybrid. Top indica strains like Titan OG and Sapphire Kush will lay you down while premium XJ-13 and Maui Jack help with the pick up.
Shatter, Budder, And Live Resin At Exhale Med Center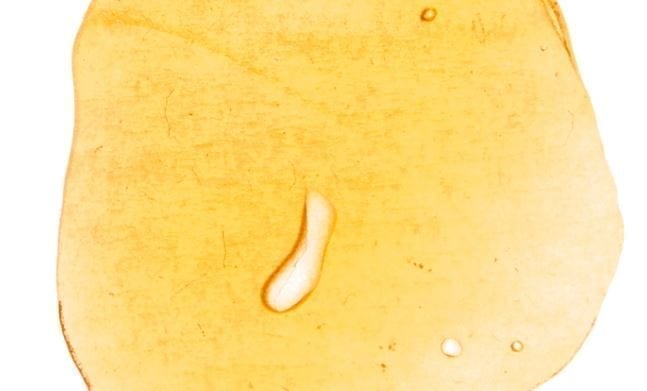 The likely reason you're here and the focus of DabConnection content lands squarely on marijuana concentrates. We know you love to dab. Exhale Med Center is aware of it too and carries around 45 different forms of concentrate, not including vape cartridges.
Concentrates come in all sorts of appearances like THCa Crystalline powder that runs $100.00 for half a gram. It tests at 99-100% THC and will put you in dream state. For easy dispensing, grab a syringe full of Jack Herer that'll cost you $45 per gram or $25 for half.
All the usual suspects show up when perusing Exhale Med Center Shelves. Shatter comes with choices in quality and runs $40 to $100 per gram. Half grams are always available for about half the gram price. If you prefer live resin or moon rocks there will be no disappointment. The Exhale Med Center menu covers the needs of every patient.
Best West Hollywood Dispensary For Vape Pens And Cartridge Refills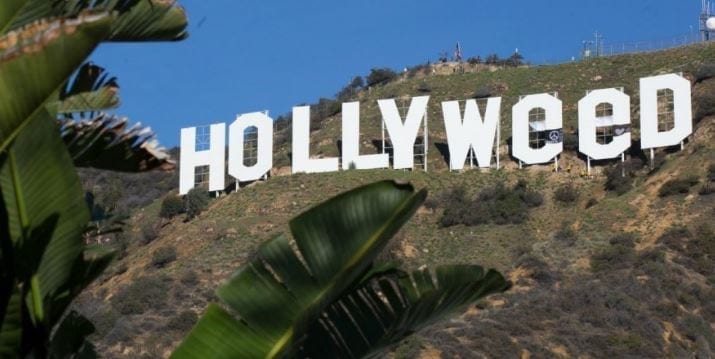 Easy to carry and quick to toke, Vape pens continue to light up the market. Pick from plus or minus 15 brands of cartridge refills at this West Hollywood dispensary. Don't yet have your vape pen? Grab it new with a couple different .5 gram cartridges, with examples like Bloom Vape's Blue Dream and Lucky Vape's Skywalker.
Vape pens run about $20 which includes the battery and charger. Cartridge refills come in either .5 or 1 gram sizes. Pick up a refill starting at $30 for a .5 gram cartridge or grab a quality strain gram between 50-70 dollars. You'll find flavors and strains to choose from in both Bloom Vape and Lucky Vape brands.
Daily Deals And First Time Incentives At Exhale Med Center

Every referral to the popular West Hollywood dispensary gets the referrer a free top shelf pre-roll. First time patients have their choice of a mid range gram of flower or a top shelf pre-roll. Exhale Med Center doesn't run daily deals like many dispensaries do. Instead they cater to veterans, military, and those who are sick.
A valid military I.D. brings a 10% discount and veterans take advantage of this discount too. Veterans may also stop by once every 90 days and pick up a free 5 grams, while supplies last. Those who are sick with cancer or AIDS are eligible for the discount as well.
The Customer's Opinion Of The Exhale Med Center – Best West Hollywood Dispensary For Concentrate
Always on the lookout to combine great selections of concentrate with superior customer service, Exhale Med Center does both. 50 reviews on Weedmaps just doesn't cut it to make a fair shake of customer opinions. Exhale Med Center displays a 4.9 out of 5 star rating with 990 current reviews.
A small number of negative comments is typical when serving the public, but it's still good practice to read their descriptions. Most disputes are situational and it's easy to separate them as isolated and infrequent episodes. Other testimonials may speak to security issues or a particularly poor employee. These type comments, though small in number, beg clients to take heed.
Taking a look at the Exhale Med Center reviews, you'll find no dire concerns. 4 pages of scrolling finally shows the first 1 star comment. It's difficult to put too much stock in these when they don't state a name, just an inference into the places vibe.

5 star ratings for Exhale Med Center abound on Weedmaps with a few 4 star scores in the mix. Checking into their most recent comments shows the dispensary still on track with some eye candy for the girls (no charge). Just look at what this lady has to say about the male budtenders.

Hear! Hear! for the budtenders at Exhale Med Center. Much more important are stats that show the quality of product and the level of customer service. It's no wonder patients prefer Exhale Med Center over any other West Hollywood dispensary.
Exhale Med Center – The West Hollywood Dispensary Wrap Up
Los Angeles is no stranger to dispensaries, in fact patients have hundreds to choose from. Then again, LA isn't the easiest place to get around in if you don't own a helicopter. Parachuting into dispensaries is probably off the table and it's nice to know a few quality locations. If you're in the area or you live in West Hollywood, Exhale Med Center is worthy of your attention. Take a jaunt down Sunset Boulevard and stop on by. Maybe sign up for your free massage after joining the collective.