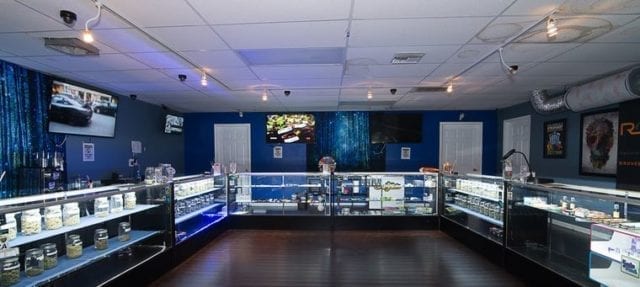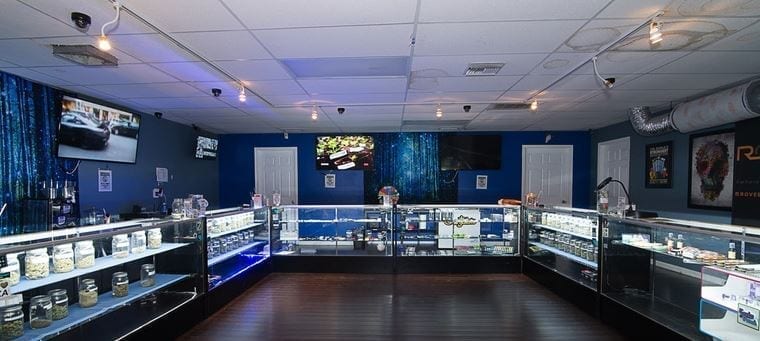 The search for the best wax dispensaries in California goes on, this time with a touch of gypsy. Mac Mirage is making dabbing fun, and keeping marijuana in San Bernardino strong. Stopping in to Mac Mirage, you might hear the familiar sound of Fleetwood Mac and tap your feet. Whether the owner is a Fleetwood fan or the name is just a coincidence, one thing's for certain. No other dispensary in San Bernardino offers a better selection of quality marijuana concentrates.
Looking For Marijuana In San Bernardino? Find The Best Concentrates At Mac Mirage!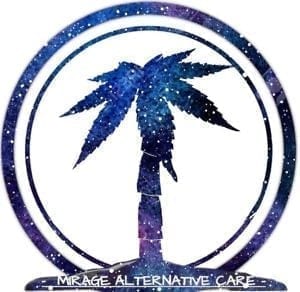 DabConnection is on a constant quest to discover California dispensaries with quality selections of marijuana concentrates. The search includes cities and counties around the state before the information reaches your eyes. This week's revelation stops in San Bernardino and shows that marijuana concentrates are alive in California inland counties just as much as coastal areas.
Mirage Alternative Care Collective in San Barnardino, aka Mac Mirage, carries a wide variety of concentrated marijuana. The selection of flower pleases customers who prefer joints, bongs, pipes, and bud vaporizers. When it comes to marijuana in San Bernardino, there's not much Mac Mirage doesn't have.
Flower, Buds, And Nugs, At Mac Mirage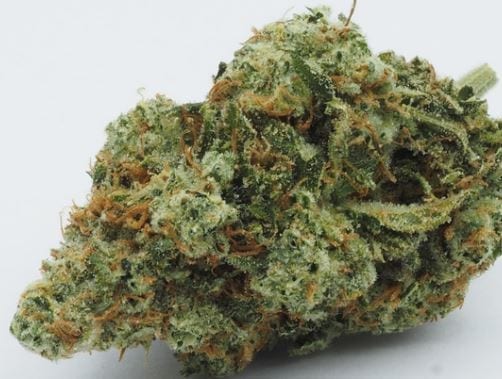 Before jumping into the hot topic of marijuana concentrates, it's well worth taking a look at Mac Mirage flower. The current menu offers a decent mix of indica, sativa, and hybrid strains. 36 choices in total line the shelves with strains like Midnight Trance and Cocaine Caviar sitting on top.
The highest shelf strains run $40.00 per eighth or $70 a quarter ounce, a good deal indeed. Mac Mirage also does testing on their more popular strains. You'll find that strains like the fore mentioned Cocaine Caviar have THC content as high as 32.3%. They say that indica puts you in da couch, and that percentage will surely do it.
Concentrated Marijuana In San Bernardino – Mac Mirage Shatter & Wax For Dabs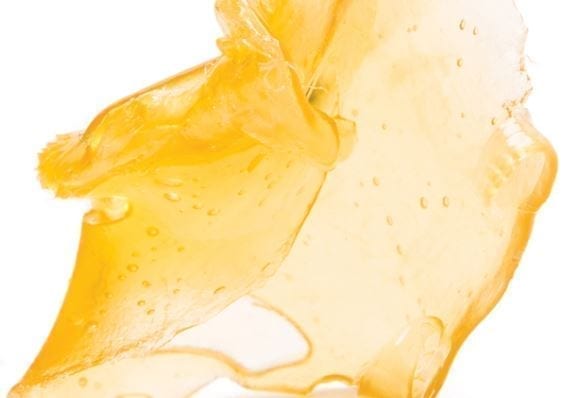 Unlike most dispensary menus on Weedmaps, Mac Mirage separates their wax products from cartridges. This makes viewing their selection much easier. Truth be told, the selection of cartridges at Mac Mirage outweighs the choices in wax. There's still plenty on the shelves with roughly 35 products to pick from.
Prices on wax range from $60 per half gram on the top end to $30 per gram on the low side. To shelf brands like West Coast Cure's BHOMB Hardcore OG take the smallest amount to have an affect. Budget names such as Emoji Extracts also do the job for a cheaper price.
Wax concentrates come in many forms and Mac Mirage stocks more than just shatter. You'll find Clear Choice syringes full of such flavors as Lemon Drop or Cotton Candy. Looking through their cartridge menu reveals Space Nugs moon rocks for $20 a gram and a couple types of live resin.
Refills On Vape Cartridges At Mac Mirage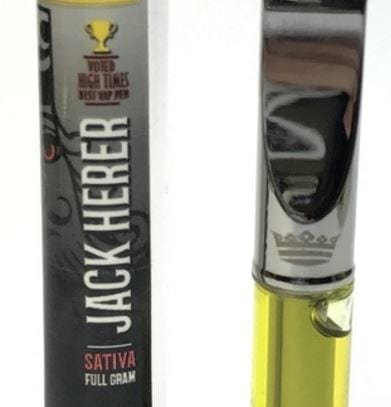 When you pull the last oil from your vape cartridge, Mirage Alternative Care has over 65 brands and flavors to refill your supply. Cartridge sizes run in half or full gram amounts. Prices range from $25 to $40 on half gram sizes and $40 to $70 on full gram cartridges. Mac Mirage doesn't believe in selling one or two brand names for vape pen refills. Chances are if you have a favorite brand, you'll find it there.
Examples such as Jetty Extracts Gold Indica runs $40 a half gram while Kpen and Kirvana cartridges go for $25/.5 grams. Mac Mirage does sell the vape pens in case your battery is shot with names like 710 King Pen, Delta 9, and Rove topping the list. Batteries run $20 a pop including some custom gold and wood trim models.
Sales, New Patient Specials, & Daily Deals At Mac Mirage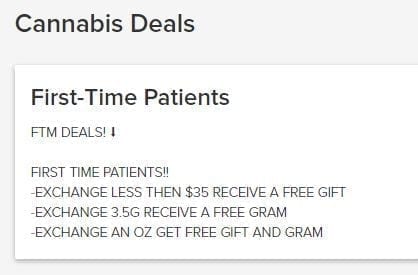 When patients first sign up for the Mirage Alternative Care Collective, they have a few options of free "thank you" products. Donations of less than $35 get to spin the wheel and receive a free gift. Buy at least 3.5 grams and get a free gram. Donations for an ounce or more get the gift and free gram.
Mac Mirage does not do daily deals, but they do have early bird, happy hour, and late night specials. The early bird deal drops prices on grams from 9 am to 11, and happy hour goes from 4:20 to 7:10 pm nightly. Late night deals run from 11 pm to 2 am, when the dispensary closes. All gram prices drop to $10 during these times.
Donations on quantities do come with a better rate at Mac Mirage, but deals are run on specific products. Fortunately, they don't limit savings to one or two brands. Mirage Alternative Care provides discounts for quantity in every category of marijuana. More than 7 grams of platinum flower gives $5 off. Space Nugs go 3 grams for $50 instead of the usual $20 per gram. Looking to stock up on wax or cartridges? There's better rates at Mac Mirage when you donate for more product.
The Mac Mirage Customer Consensus
What customers have to say about Mac Mirage is as important as any amount or quality product they sell. You'd surely make a different choice if you saw that budtenders didn't respect the patronage, parking lot was dark and unsafe, or any number of other concerns.
DabConnection searches hard and ensures every feature dispensary owns a large amount of top caliber reviews. They should also have a high overall ranking. A visit to Weedmaps shows Mac Mirage having 6422 reviews with 5 out 5 possible stars. Take a look at what people have to say.
Though accusations of Weedmaps falsifying reviews exist, even the best dispensaries tend to have at least a couple negative reviews. The worst you'll see after scrolling through 10 pages of Mac Mirage reviews concerns a customer who didn't get back his ID. That seems an honest mistake and one Mac Mirage isn't 100% at fault on. The reviewer still gives 4 stars.

5 star reviews outline every page and describe the superior service at Mac Mirage. Questions about quality and price? The reviews all spell out a dispensary with the best of both worlds. Take this patient's recent words to heart. It's about all you'll see if you visit the reviews.

Marijuana In San Bernardino – The Mac Mirage Finale
If you purchase marijuana in San Bernardino and have a favorite pot shop, it's likely Mac Mirage. Travelers who need more cannabis should mark this spot as a relief stop. Those in the area who use a different dispensary would do well to give Mac Mirage a chance. They may very well win you over.
Don't bother with pot shops that have more than a few negative reviews. Mac Mirage shows basically zero. There's no sense paying a dispensary that doesn't have the product you really desire. It's a waste of your time and money. Customers can drop these concerns while shopping Mirage Alternative Care. Enjoy your time there, talk to the budtenders, and walk out knowing you got top product at a good deal.