REVIEW OVERVIEW

SUMMARY

Verano Travelers disposable revealed to be an amazing tasting pen that provides quality and strong yet smooth hits.
Verano is a company that provides a variety of THC products, from herb to disposables and cartridges. Here I picked up the Verano Travelers wild berry disposable. Travelers is their sub-brand where they focus mainly on disposables. Although the one I picked up is only .3G disposables, it can still be efficient with its potent oil quality. Here we talk more about what we think on this disposable pen.
Pros:
Potent oil
Amazing taste
Smooth yet strong hits
Cons:
Not as efficient
Only .3 grams of distillate
Somewhat pricey for the amount of distillate
Recommendations: Have them lower the prices on these disposables (at least here in the state of Illinois).
Licensing Information: verano™ Brands G-17-00006
Verano Travelers delivers a great and convenient hardware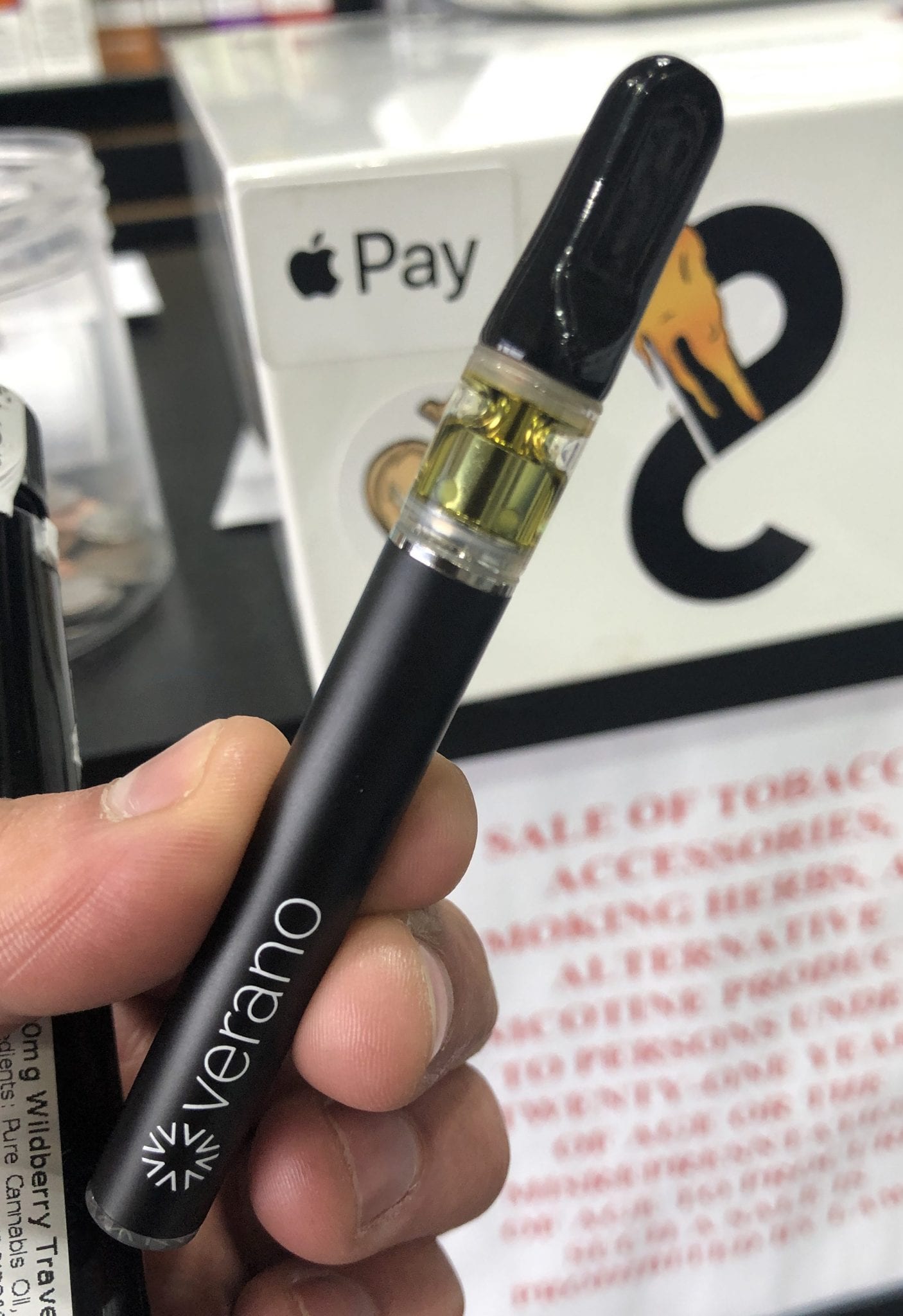 First off, the hardware from this disposable makes it very easy to use and convenient take anywhere you go. Because it's smaller than typical half gram disposables, this makes it very discrete. The only down side of this disposable is that it isn't rechargeable, so if it dies than you can't smoke the remaining of the oil. But because it's only .3 grams, you shouldn't have to worry about dying before finishing your distillate.
Strong and potent oil, giving a smooth and lasting high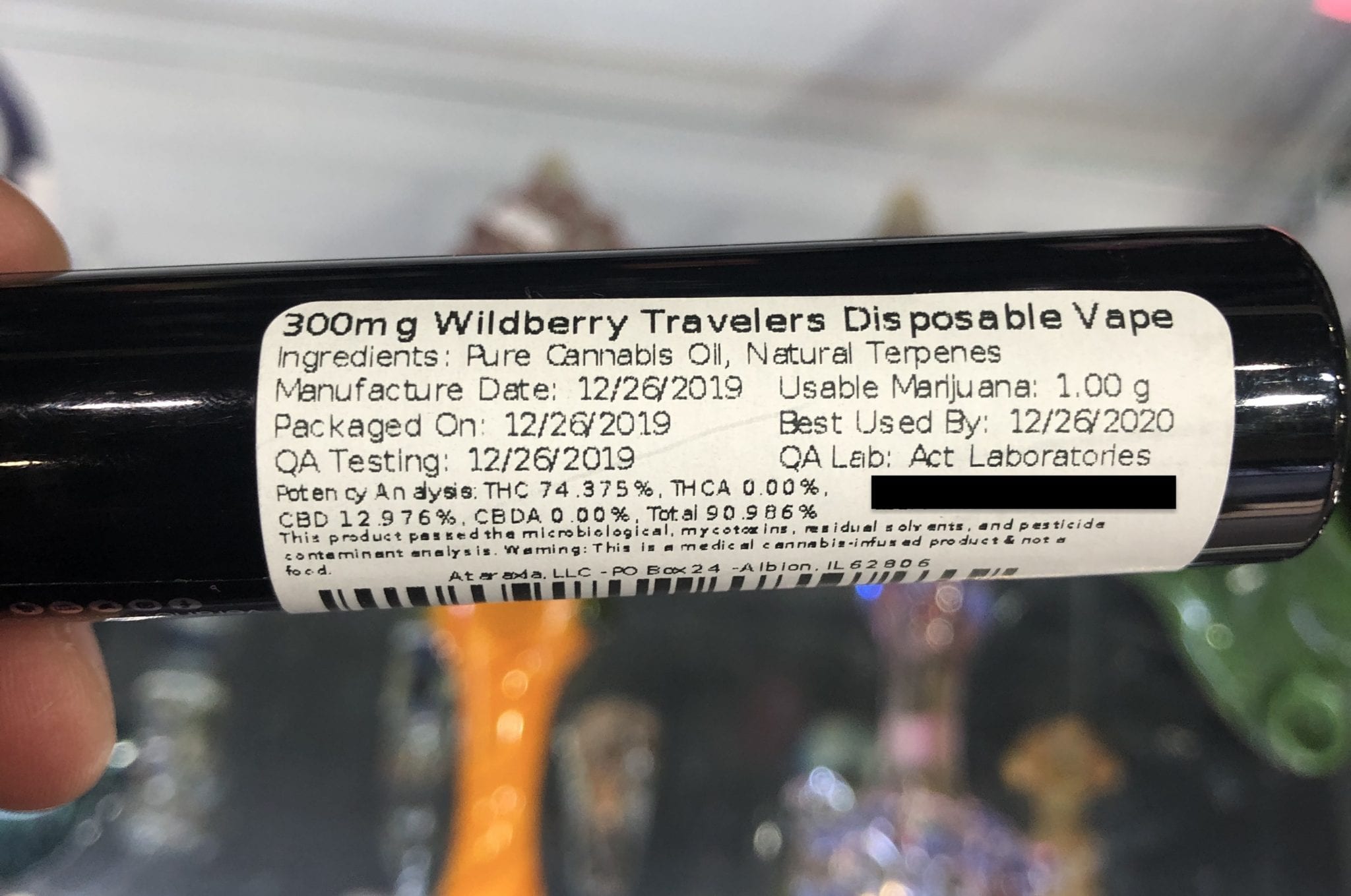 Right away, taking a look at the oil, I knew that this pen was going to be really good. Coming in 74% THC and a total of 90% THC, I can say this disposable is very strong and potent. The oil does not move at all, it's very thick and has a nice light gold color to it. Unlike most street carts where the oil consistency is always different or thin, you can tell right away this oil is of quality.
Furthermore, this specific strain, Wildberry, is an Indica and gives such a nice and mellow body high. You only really need a few hits to feel and stay high. But as a heavy smoker, as always I did take multiple hits more often than not. This did lead to me finishing the disposable within a few days, but it kept me feeling great all throughout my day.
Wildberry Travelers give very smooth and savory hits
Taking my first hit, I loved the taste of this disposable right away. Giving such a sweet, berry like flavor, you can really taste the terpenes in this pen. Verano really did a great job in mixing their terpenes here. Not harsh at all nor does it give a bad aftertaste, I enjoyed the taste all throughout the pen. I let a few people rip this pen and every single one loved the taste right away.
Can be fairly efficient but still won't last long
This is the only thing that I don't like about these disposables. Because they're only .3 grams, I personally went through this pen in less than 3 days. And that's only because I was conserving it, otherwise I could've easily finished it a lot quicker. The good thing is that because of how thick and potent the oil is, it isn't too hard to conserve it. As mentioned earlier, all you really need is a few hits to feel great.
Verano Travelers vs Nature's Grace Joos disposable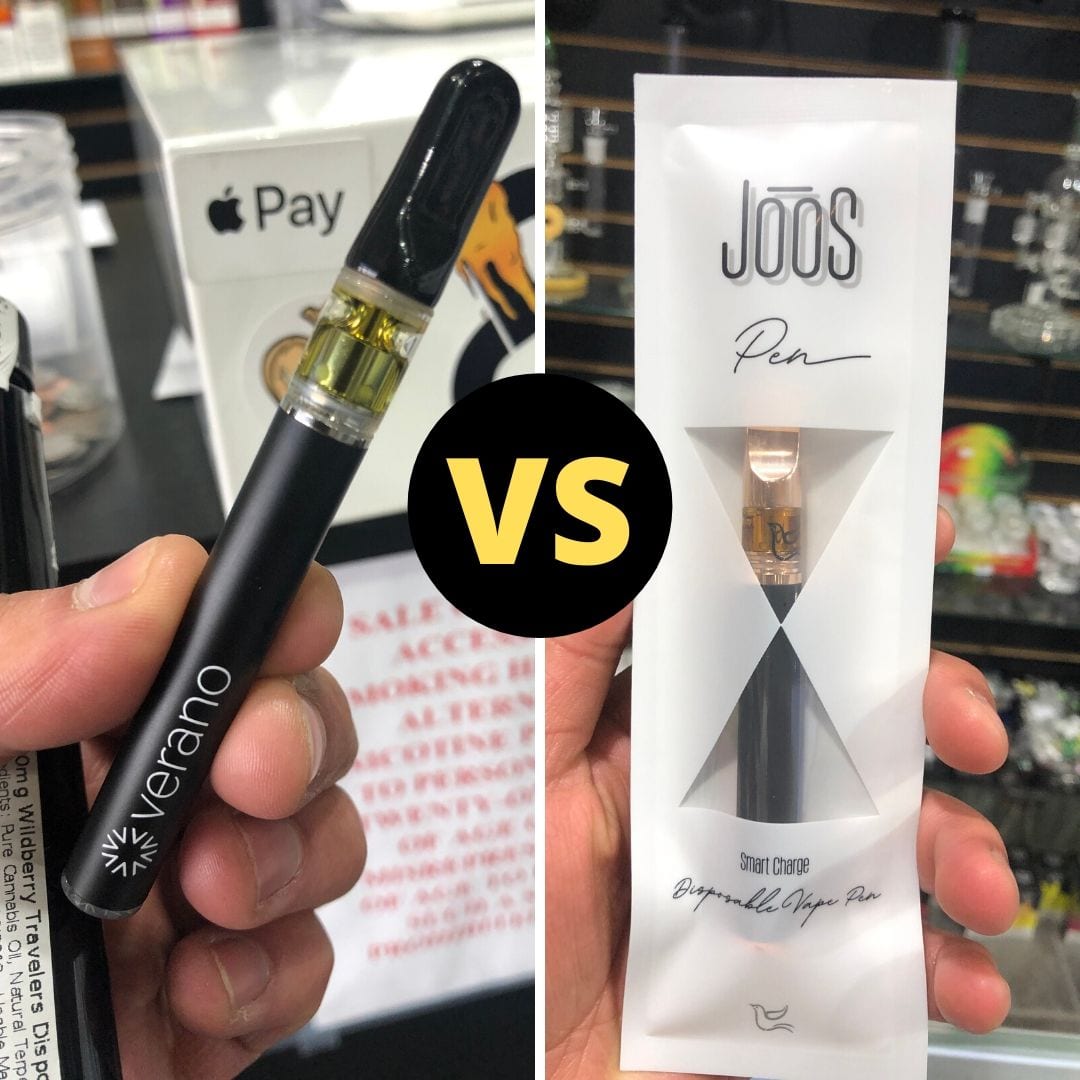 Comparing these two is very difficult, I believe that they both deliver quality, potent and tasteful hits. Having tried multiple Nature's Grace Joos disposable strains, it can be hard comparing the two, all leading to preference. They both contain quality distillate, giving such a sweet taste and providing a euphoric and lasting high.
Personally, I do prefer the Verano's just because of how amazing it tastes. Furthermore, I do have to say both disposables taste really great. But there is something about the Wildberry travelers that makes it taste so good, you never get tired of the taste. The only thing about these two is that the Verano's is less efficient. I did end up finishing it a lot quicker than the Nature's Grace. Apart from that, Nature's Grace cost less, because of this I have been picking those ones more often than Verano's. Otherwise, as far as oil quality, potency and high, they both are really great and top notch.
UPDATE April 17, 2020 – Penguin Pete concurs!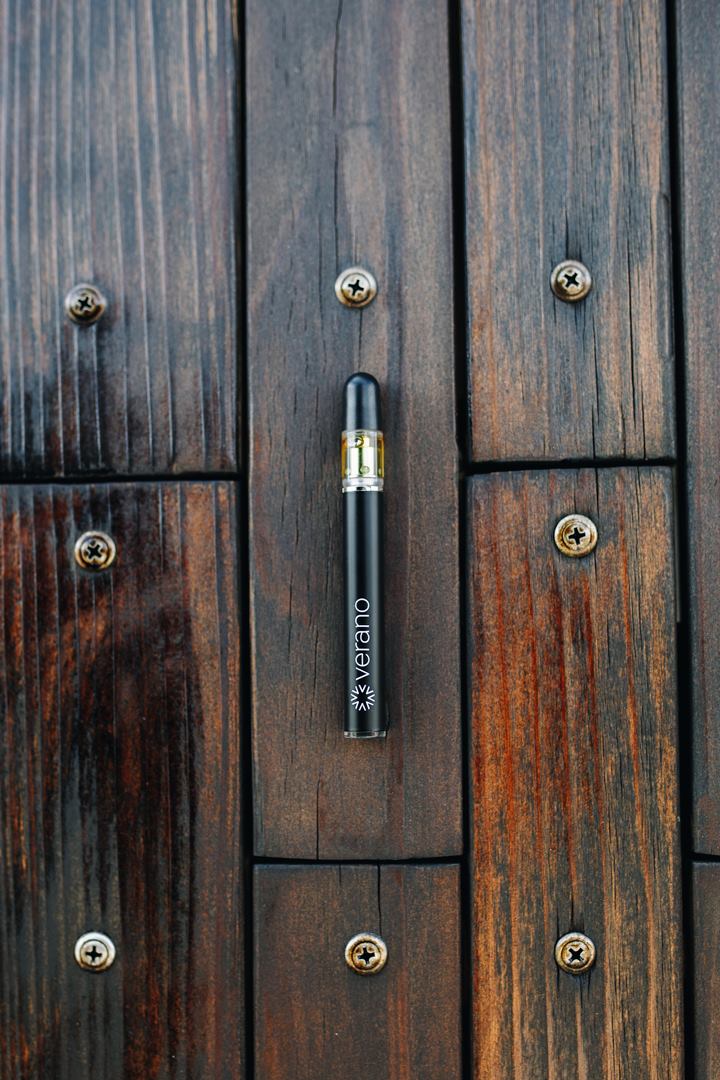 Howdy, my precious cosmic blueberries! The original review you just read was from February 2020, from our former staff reviewer Javier, who has moved on to greener career horizons long since. But here we are in 2022 now, Pete reviewing, to say I just tried a Verano Traveler disposable and it knocked my socks off!
Says Verano itself from its own Facebook:
"The verano travelers disposable vaporizer uses state-of-the-art Jupiter batteries and cartridges. Each pen is filled with 300mg of distillate and terpenes, so everyone finds a flavor they enjoy!"
Tasty but Short-Lived
Like Javier, I do find issues with this being such a small serving. It seems that o.3 grams of oil this delicious just flies right by. With that said, "Leave them wanting more" isn't always a bad strategy, so I appreciate quality over quantity.
I do not know the strain of the Verano Traveler I tried (was a gift), and listings of Verano products are sketchy between WeedMaps and Leafly. Verano's own website is a collage of brands and companies, without much info on what is available where. It might very well be this one, of which Verano says:
"Verano cannabis oils are the cleanest form of concentrated cannabis oils available. We use organic food-grade ethanol as a safe extraction solvent, maintaining the integrity of the terpene profiles of each strain. "
SO, it tasted "Tangie," if that means terpenes in some mix of pinene or carene (strongest) and maybe some eucalyptol. Anyway, it definitely tasted natural through and through. It tasted like fresh pot juice squeezed from top quality bud from the sunny side of the patch, in fact, but distilled like a good apple cider still preserves the fresh-picked flavor. Some might describe it as tangy. The effects were on the couch-locky side, but the euphoria is enough to provide a nice balance.
The disposable itself – "oil pens" as I call them – Hits smooth and bountifully. But keep in mind that this is 300 mg of oil here. These oil pen batteries by Jupiter are nice while they last, but they also die fast. You buy this much to use right away, as a weekend mellower. You can of course save it for a wake-n-bake hit every morning for 2 weeks, but you are really taxing pen-sized technology that isn't built to last the whole millennium.
We now return you to Javier's vintage review to drive it home.
###
Overall, the Verano's Travelers is well worth the experience
If you ever encounter one of these disposables, I would highly recommend you try it at least once. The price for it is $40, but only with a medical card here in Illinois. It may be pricey for just .3 grams of distillate and as mentioned earlier personally I did finish it very quickly. They do sell half gram disposables but that's nearly double the price. I really hope they lower the prices for these, just because of how amazing they are. Otherwise, I definitely would tell anyone to try it at least once, the flavor of this pen is just too great. You can find more on their company here.
Have you tried the Verano Travelers Disposable yourself and have some thoughts you'd like to share? Comments or questions? Post your review and comment below or in our forum!