There are three things to know about Ginger Dank: (1) It comes in both edible and vape cart form, (2) it is widespread and found everywhere, and (3) the brand appears to have no owner or at least doesn't anymore.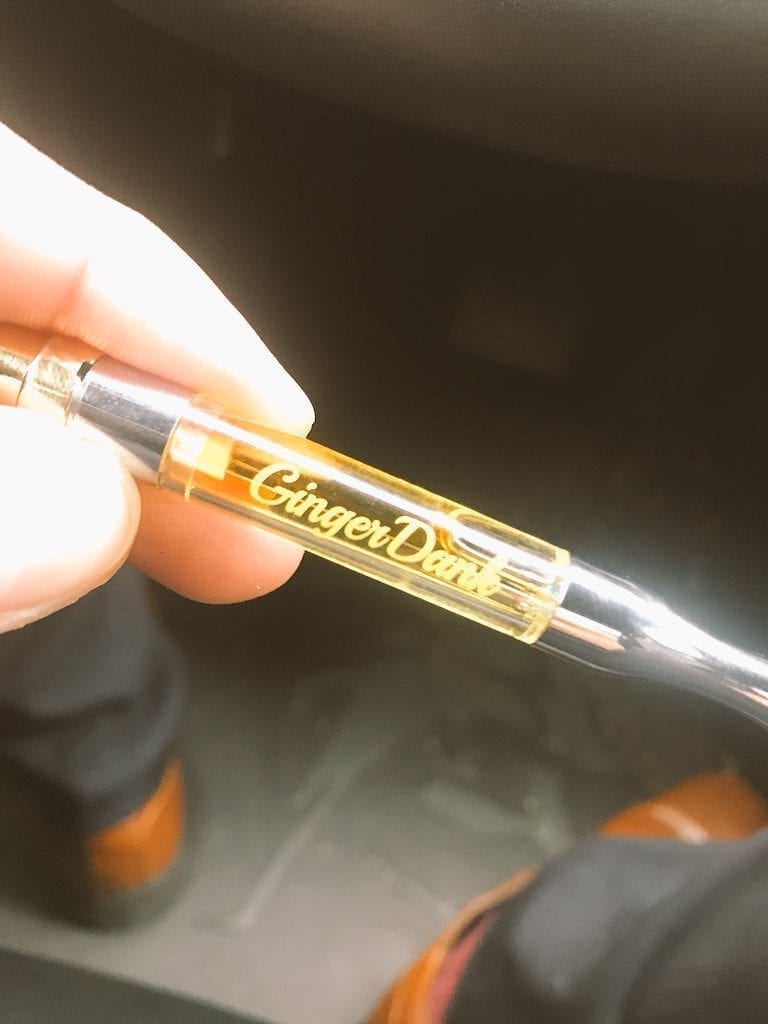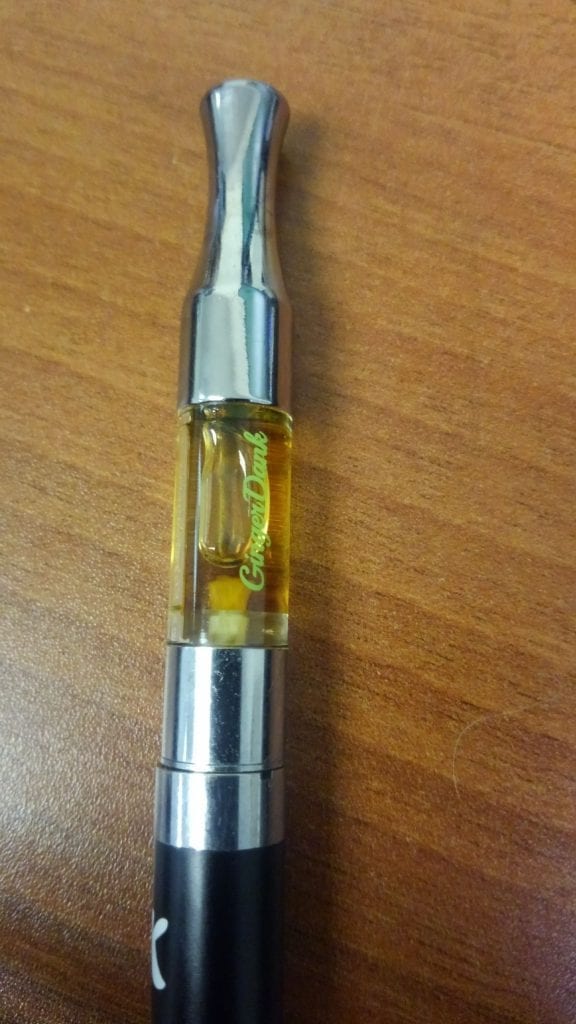 Ginger Dank is everywhere and nowhere!
Normally we head right to our handy state licensing lookup guide to find out if a cannabis company is licensed. However, that stops being an avenue of inquiry when you have no idea what state to look in. Nevertheless, the fact that this "brand" happily crosses so many borders means that it's not a real brand at all!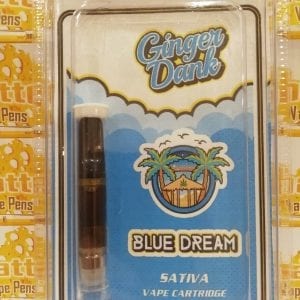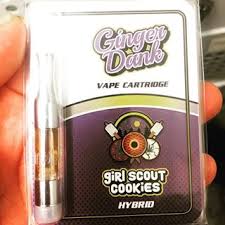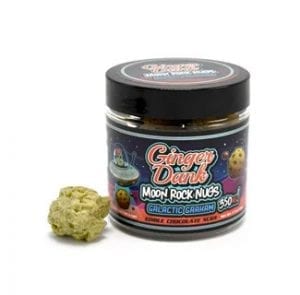 How wide a net are we casting here?
The reports of locations go on forever. One thing we can't seem to locate is a central distribution point.
Who is Ginger Dank? We find a clue and then…
Somebody finally shows the flipped-over shot of the cartridge package back: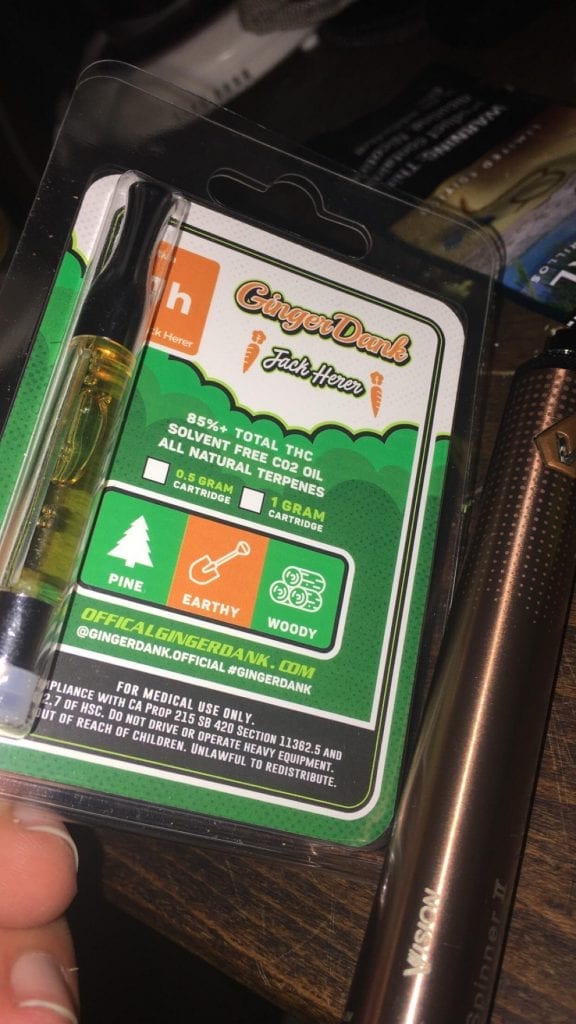 Well, officialgingerdank.com is a dead domain. There is an Instagram account, with product promo shots galore, but the site that account links to, www.gingerdankofficial.com, is also dead as a doornail. Not to mention, it's a different website from the one printed on the package, and yet is supplied by the official Instagram account… printed on the package.
There's no shortage of Ginger Dank claimants on Instagram, of course, like "gingerdank.officia1" linking to the long-ago-busted Smart Carts. The hashtag on Instagram is brimming with activity from random people, but no official.
As for the Twitter hashtag, nobody is using it except the accounts we mention and other accounts just like it.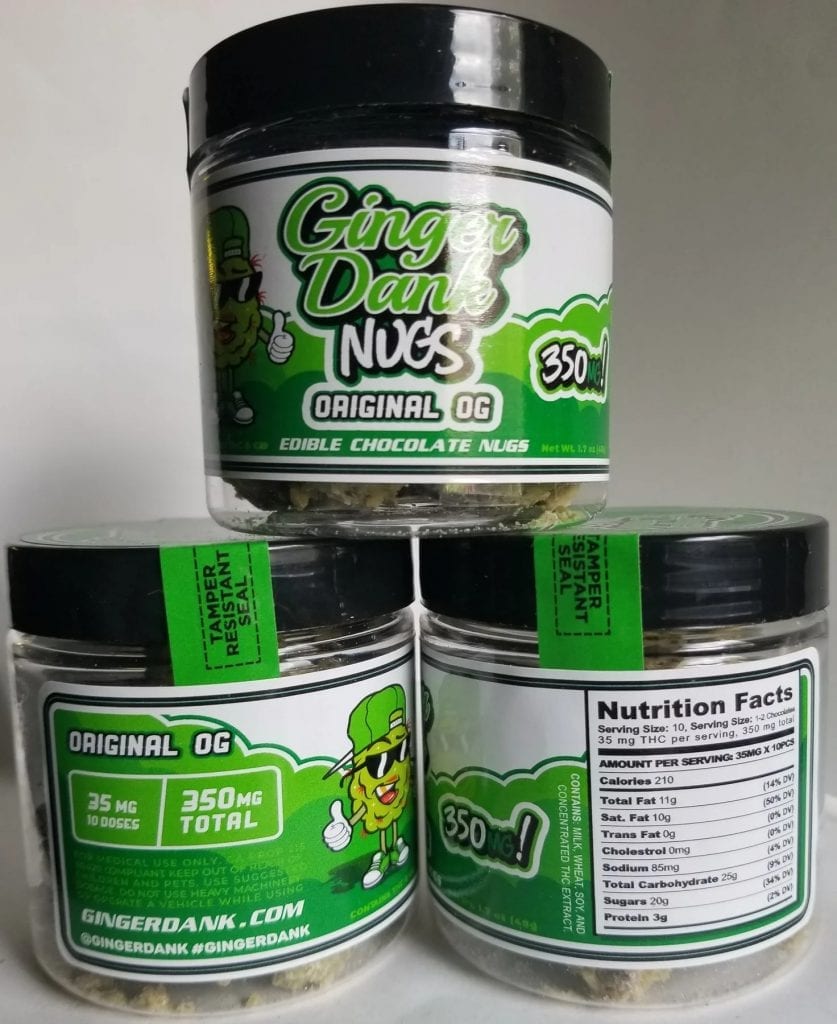 How about the edible nugs? We find a package there rotated in one photo, and despite the perfect, identical packaging, there is yet a third website listed! Yep, gingerdank.com is also pushing up daisies.
Obviously, if there ever were a Ginger Dank actual company, they would have had ONE website which would have gone dark by now. The fact that we've followed clues on the packaging to three different dead websites indicates that this is widely copied packaging.
Both Ginger Dank vape carts and edibles are everywhere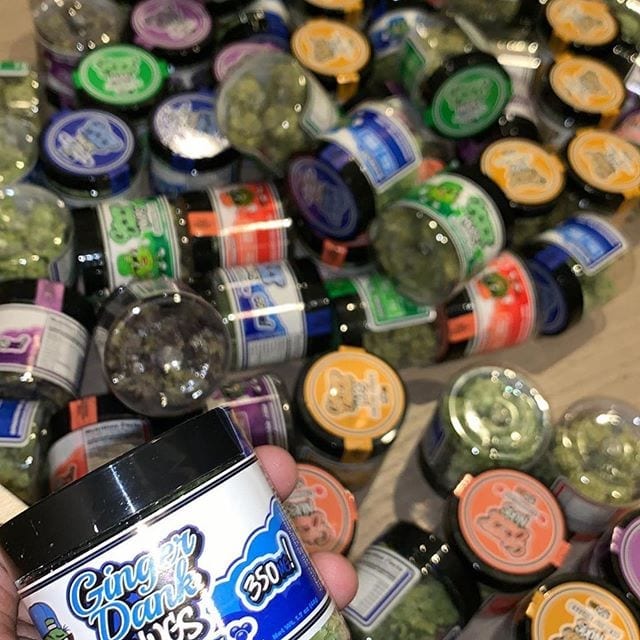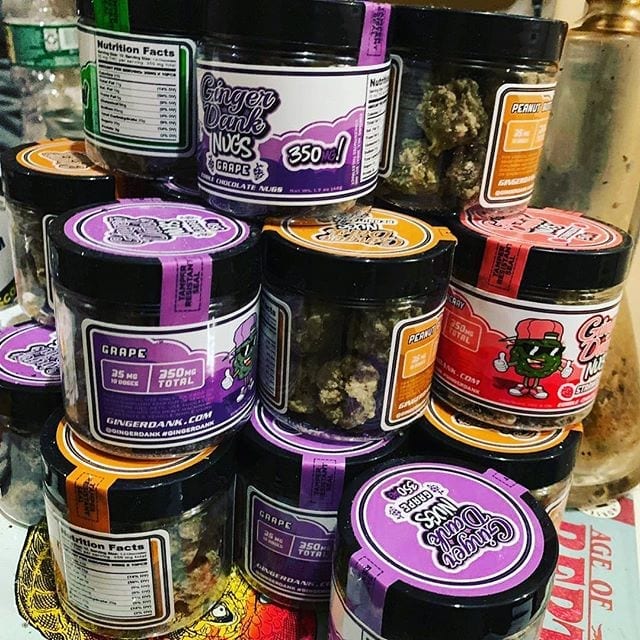 The "Nugs" are described as edible chocolates that are shaped like weed nuggets. Both the Ginger Dank vape carts and the Ginger Dank Nugs edible jars come in flavors / varieties including:
Grape Ape
Jack Herer
Blue Dream
Girl Scout Cookies
Vanilla Kush
Jet Fuel OG
Tangie
Wedding Cake
Galactic Graham
Peanut Butter
Strawberry
Banana OG
Blueberry
Original OG (what?)
You'd think with the vast variety, this would be a huge company with a factory downtown. Well, we can't find a stick of evidence that anybody is behind the name Ginger Dank except a Chinese package printer cranking these out by the pallet-load.
You know what we miss? The days when a fake brand at least had somebody posting fake lab results for us to chase down. Nobody even cares that much about Ginger Dank. Just imagine finding all this packaging worldwide, nobody owns it: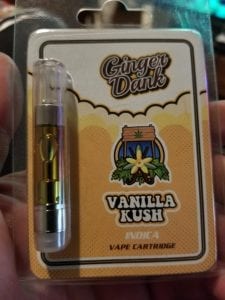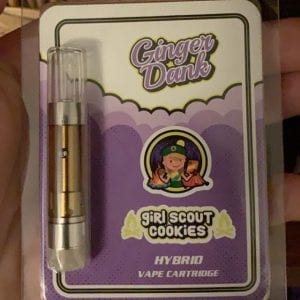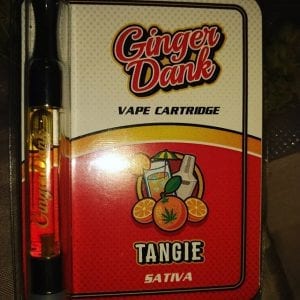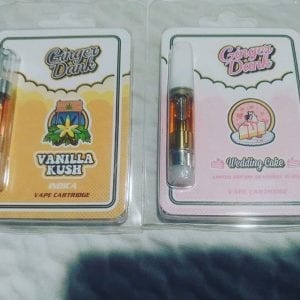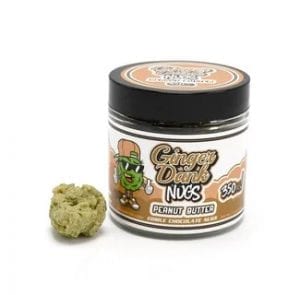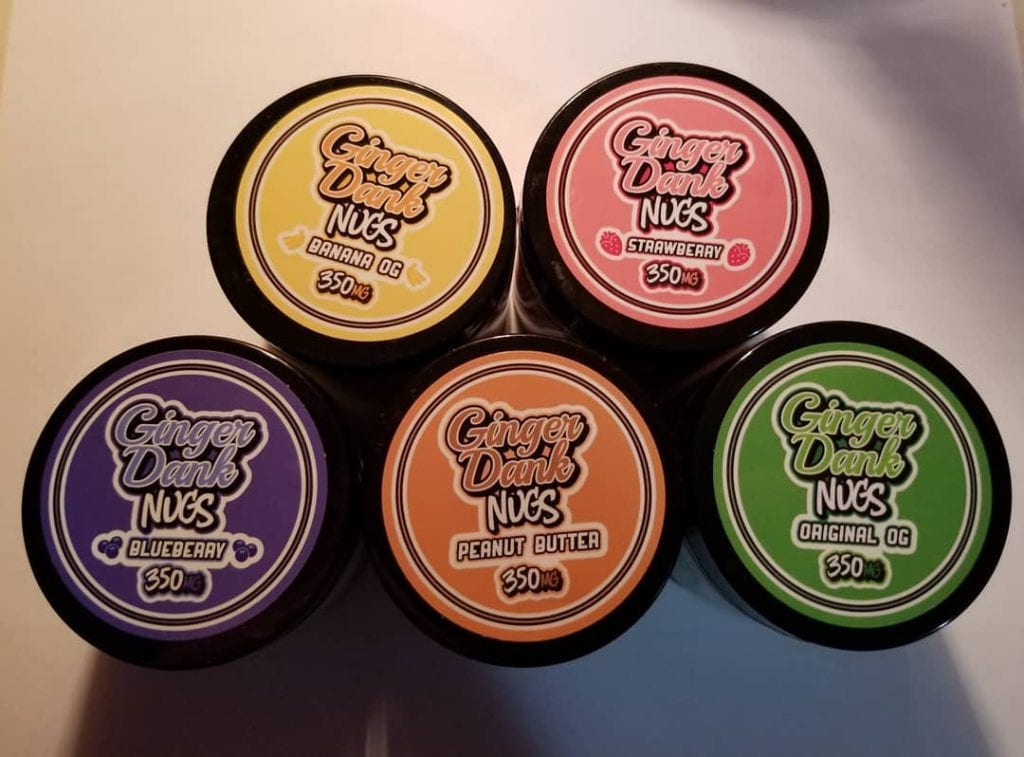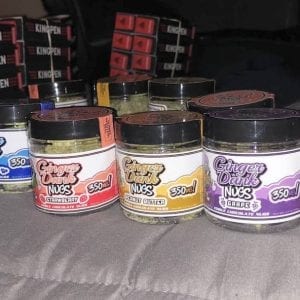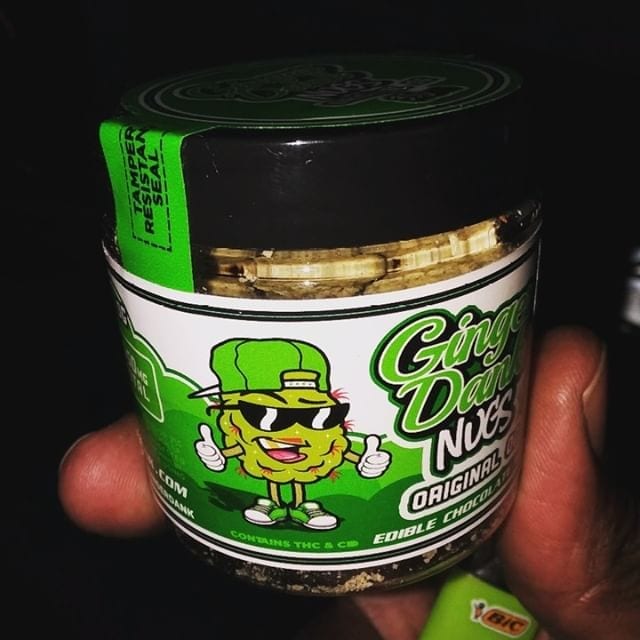 ---
Unlicensed, unregulated brands like Ginger Dank may contain anything
There is a deadly epidemic of lung illness tied to black market cart usage. Vaping-associated pulmonary injury has so far claimed 64 lives and hospitalized more than 2700 users. Unregulated vape carts could contain heavy metals like lead, pesticides, cut such as Honey Cut, or simply bunk. Or they could be fire if you're lucky. But a lot of people in the hospital right now weren't lucky.
As for edibles, they have their own issues. Synthetic cannabinoids like Spice and K2 have been found in black market edible products, another health crisis that hasn't gotten as much publicity. People die from these even faster than tainted carts.
If anybody has more information on where these are circulating, please feel free to help us protect public safety by sharing it with the community here in the comments or in our forum. Snaptube PC