REVIEW OVERVIEW

SUMMARY
My carte blanche disposable hybrid "Mimosa" flavored HHC vape pen showed up a few hours ago. I am gaga in love with this product for numerous reasons.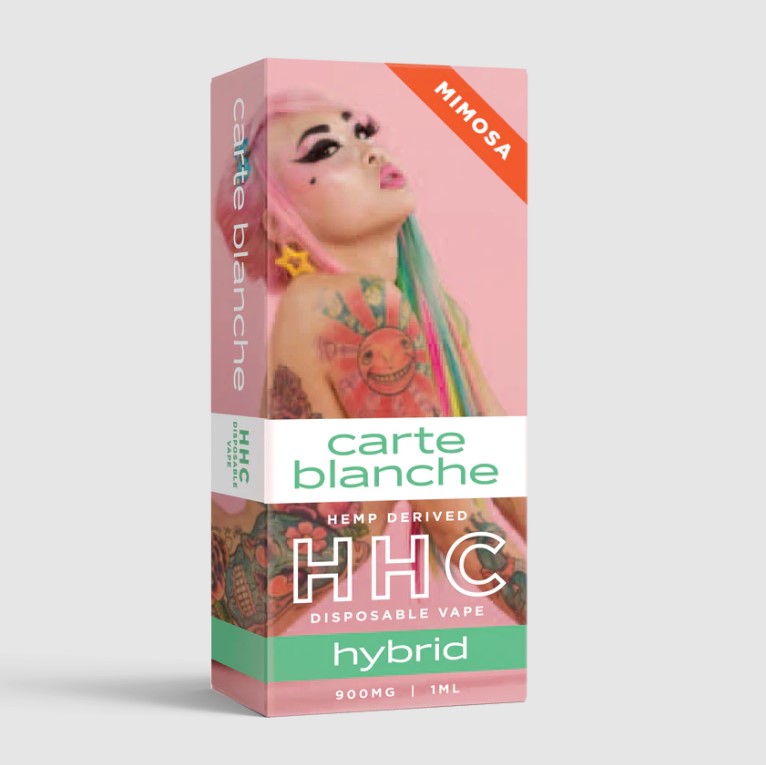 Awesome design and functionality
The design and functionality are the best I've used.  Click the power button twice and it lights up and changes colors until it lands on green in a  second or two – ready! The plastic cap to protect the mouthpiece fits perfectly. I don't have to worry about it falling off in my bag. The sleek design is fabulous. It fits in my hand perfectly. It fits in my pocket better than the long pen models I had. And no more of those awful moments when you drop the pen and then sheepish look down to see if your expensive, glass cartridge has shattered on the floor. This handy, plastic disposable vape battery and the cartridge is a winner.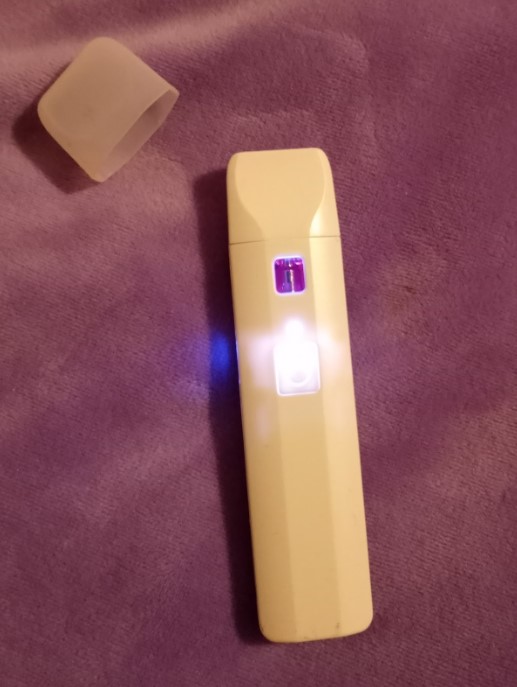 Fruity flavor
The flavor is fruity but not too much so. It had a little of mango or tropical fruit vibe to it – pleasant, mild, and with no after-taste. It also is good to go in public because of the fruity smell. Most importantly, it pulls very smoothly – no gagging or coughing jags.
Mimosa jams all the way
As far as the buzz – quite delightful – exactly what I was looking for. I recently had tried a three-pack of different vape cartridges from a local dispensary and didn't really fall in love with any of them.  Mimosa is my jam.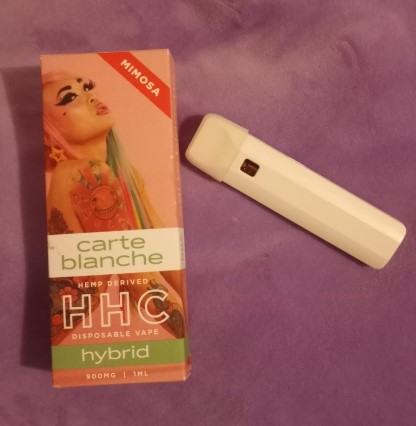 Affordable price
I looked up the price to see if it was something I could afford to enjoy regularly. Their base price ($44.99) was on point and the product was on sale for 50% off. Very affordable. I will be ordering more. Can't say enough.
I love this product. I highly recommend it!
You can find out more about Smilyn's new HHC blend here.
Have you tried this HHC vape? Let us know in the comments or on our forum.