REVIEW OVERVIEW

Design and Build Quality

3

SUMMARY

Awesome oil, not so great system to hit it through. Value suffers because this oil would be better in a different cartridge or a syringe. The wicked system of the G Pen Gio is outdated. Someone needs to call China.
Body and Mind (BaM) has come out with a THC vape cartridge that uses the G Pen Gio vape pod. Doing this in depth review of BaM cartridges that use Gio pods I found the oil quality to be top notch, while the G Pen Gio pod system could use some work. Despite it's lackluster hardware, BaM's oil is so awesome it still made our list of the best THC carts in Nevada.
UPDATE 7/10/2020: The Gio pod has been updated to a wickless ceramic heating core. We'll be updating this review soon.
BaM cartridges are super tasty BHO with high strength, top notch oil
BaM cartridges hit hard and the battery is cool, but the Gio pod lacks in quality and brings down the product overall. Next time I would be extracting this oil out and using it in another vape system. Better yet, BaM should offer their oils in syringes or standard CCELL cartridges. This would bring the overall product up a lot in quality.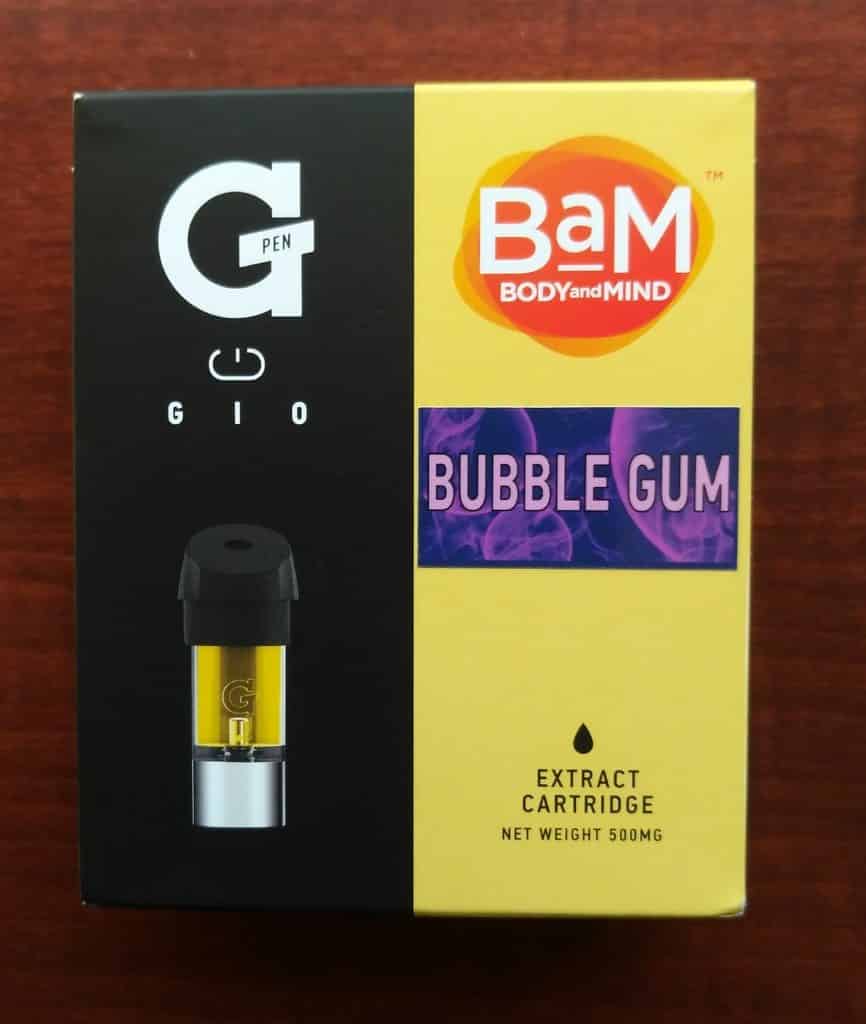 I preferred the Bubble Gum over the Lemon G. Lemon G was still good, but Bubble Gum was truly exceptional in quality.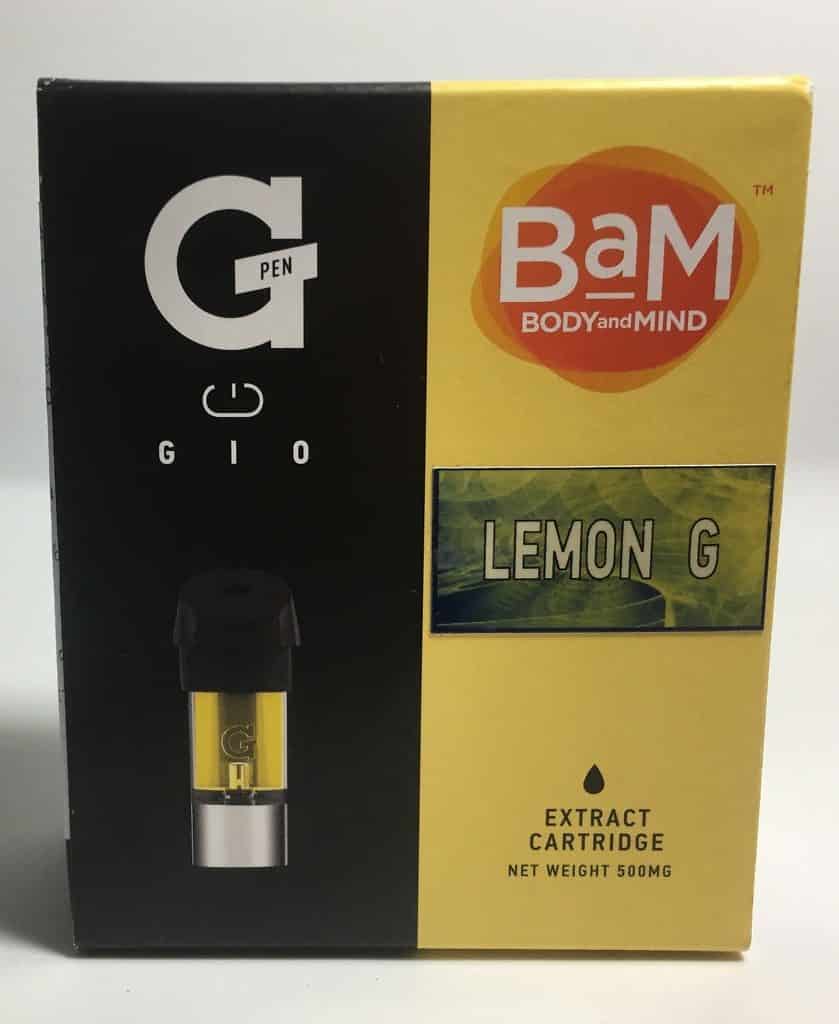 Wicks are no longer winners for vape cartridges, and build quality suffers here
The G Pen Gio pod system ensures a strong hit on any type of oil. Reason? The wick burns. Odds are you are hitting a burnt wick for a large portion of the time you are hitting anything off the Gio pods. I was told by others (not G Pen) that it was a ceramic core system. Well it is, but it just draws to a wick, so it means nothing and someone get us out of 2013.
Below is a picture of the entire heating element broken down. Note the burnt wick in the bottom right.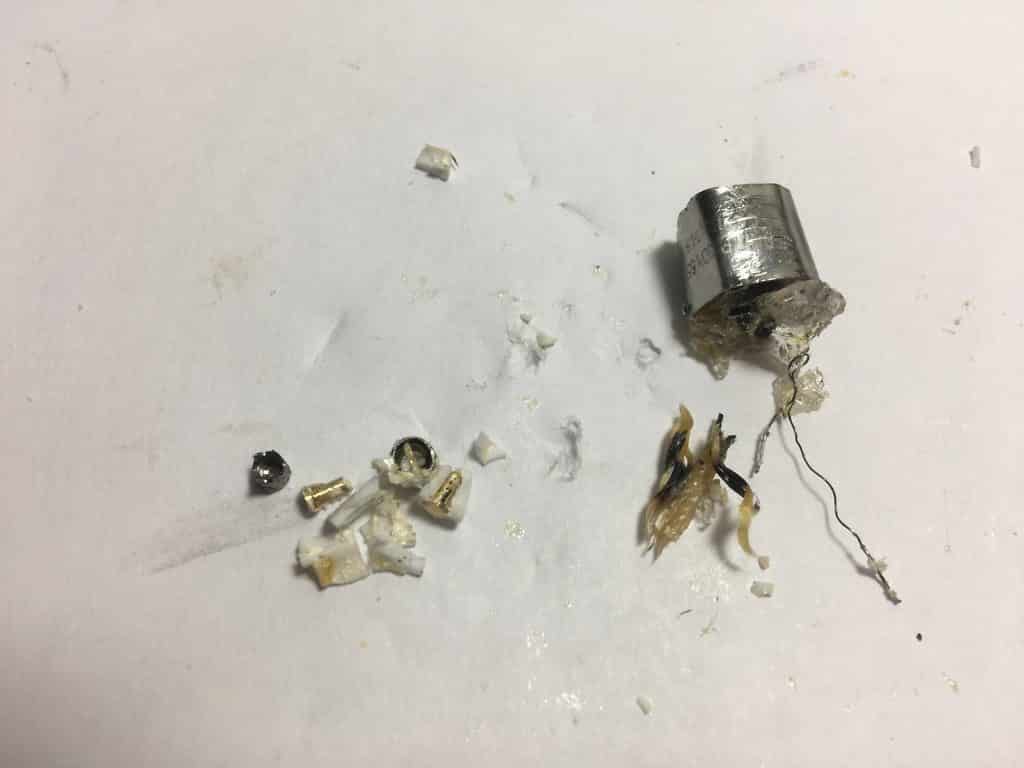 The burnt wick is a bad sign for design. Pulling towards a ceramic core or anything without a wick is better than wicked. This is the same reason we thought Pax Labs failed in our Pax Era review, we found Stiiizy pods to be top notch, and when comparing the two very similar form factor devices, Stiiizy crushed the Pax Era.
Below is a full breakdown of the entire atomizer including mouthpiece, tank body, wick, ceramic core and connected pieces.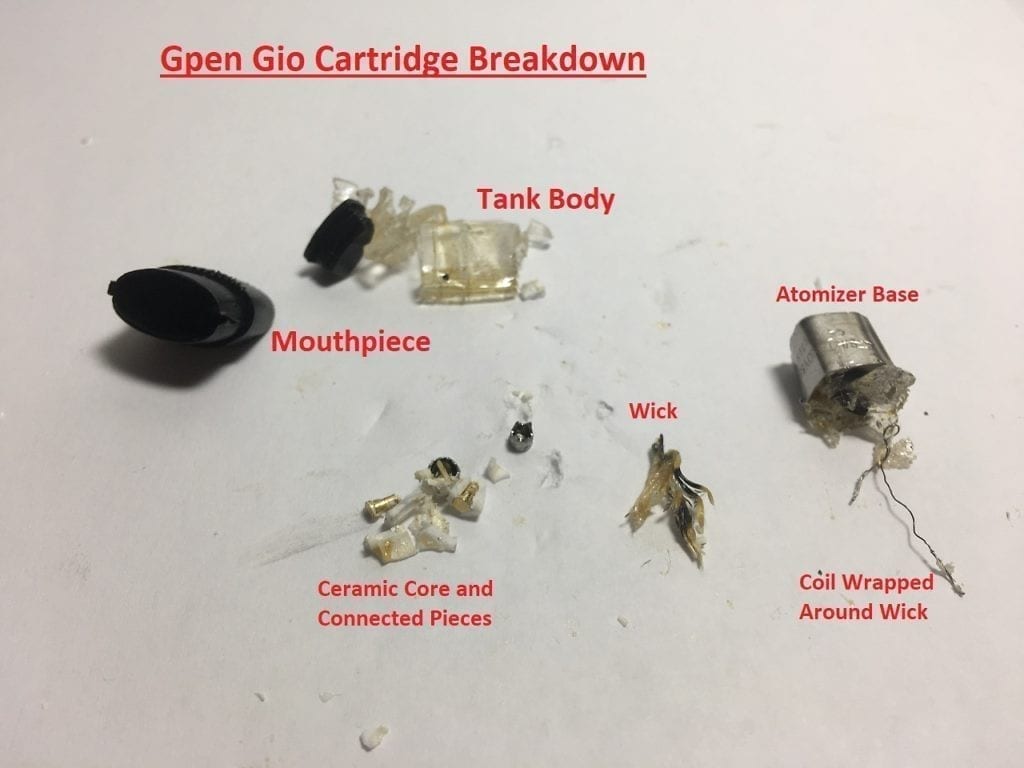 The coil is wrapped around the wick. You would not find this unless you really break it down into pieces. I could even see the people at G Pen being told by their manufacturer that this is a ceramic core atomizer. It's really halfway there.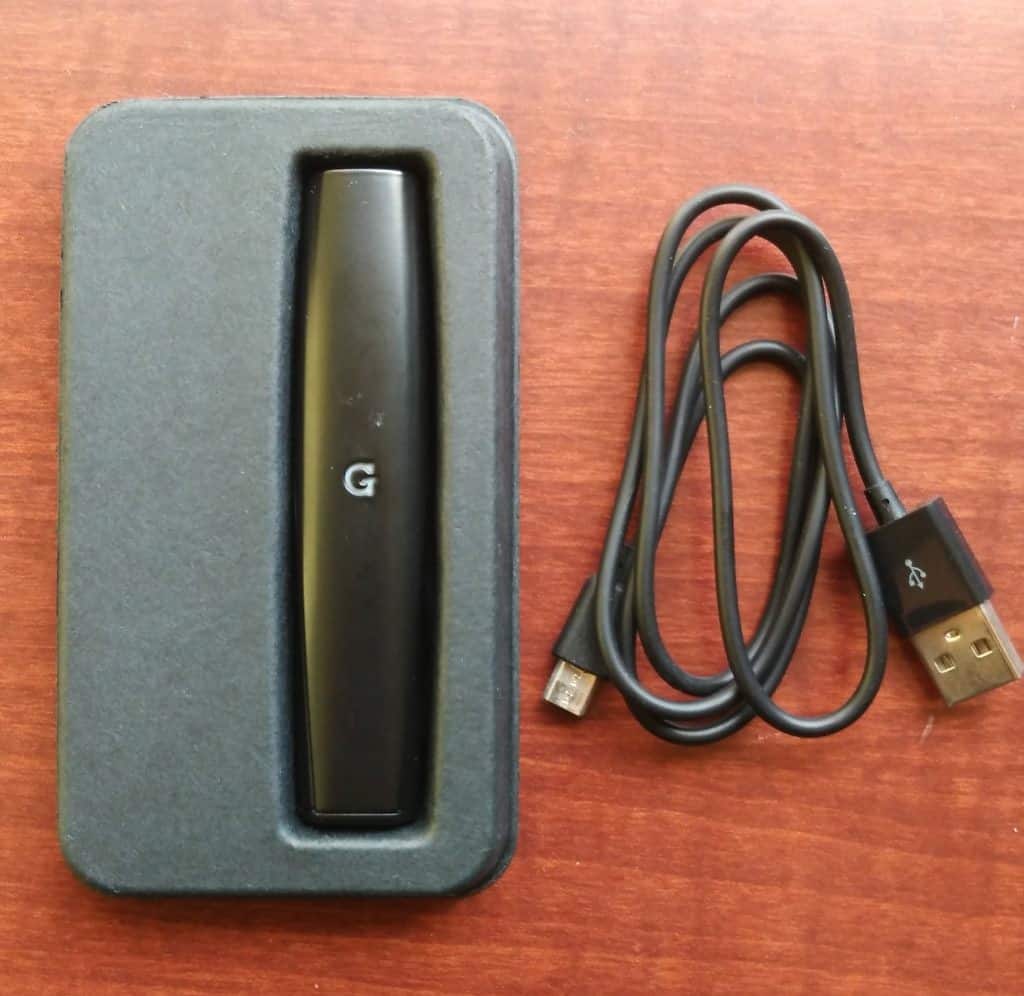 I am sure our readers would want ceramic core that is not burning off a wick at the end of it.  I have not been a fan of G Pen vape pens in the past. Nothing new that the product is not of good quality.
Body and Mind's THC Oil Quality is simply awesome
The strains I tried were Bubble Gum and Lemon G. Bubble Gum came in at a very legit 91% THC. I trust the results a little more since these cartridges were purchased in NV (at Nevada Made Marijuana in Laughlin, NV to be exact). The oil has a cognac color and is made via BHO extraction.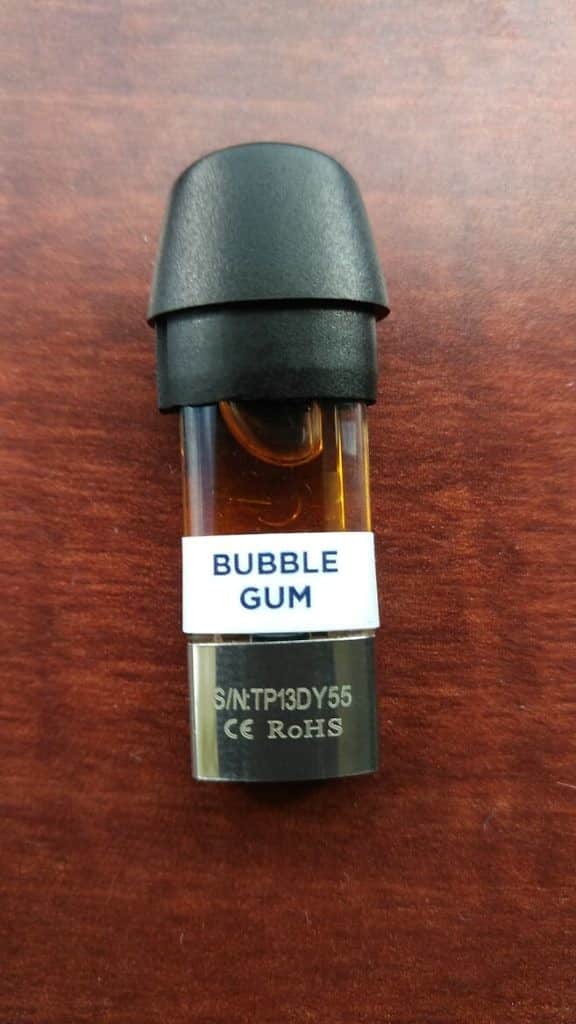 I wish this oil was in another cartridge or pod system. Better yet BaM should make THC syringes as well. There's hope G Pen might change the Gio pods to a true ceramic, non-wicked core. We can only hope.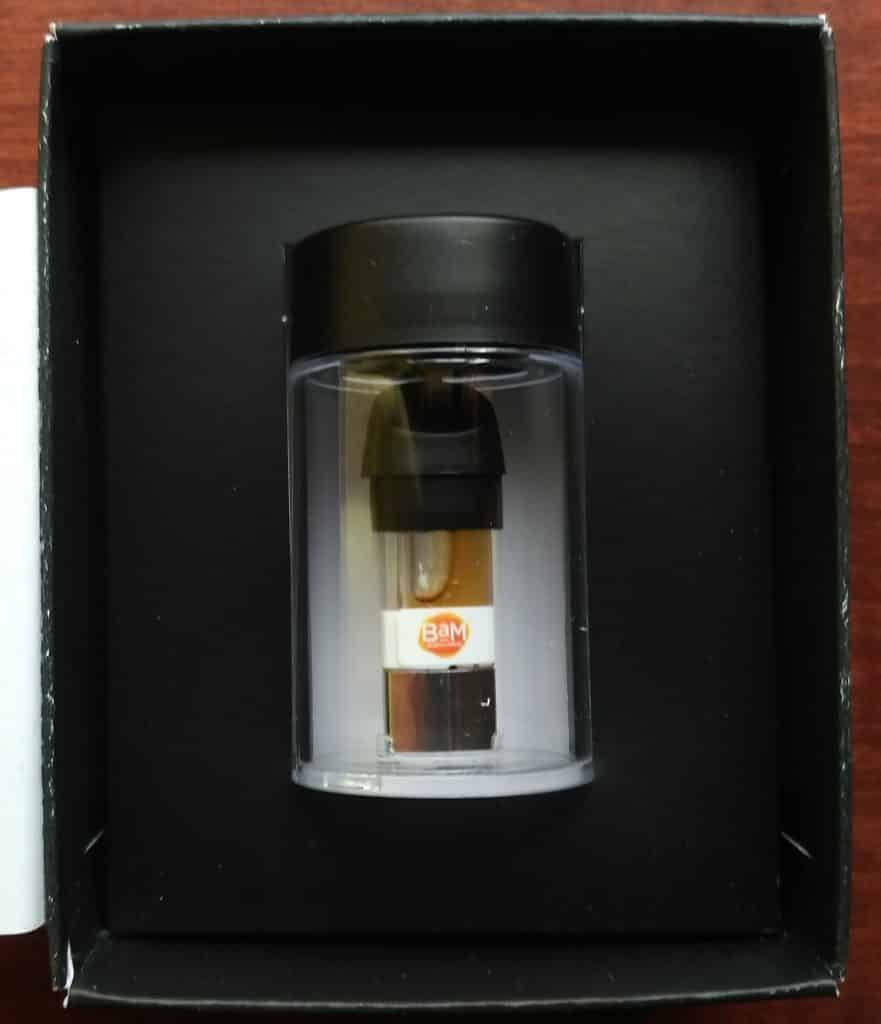 Above you can also see the Lemon G had a lighter color. Generally I prefer lighter color oils, but that Bubble Gum was super fire.
BaM cartridge strength was high on both, 91% THC Bubble Gum was on par with best of best
Both BaM cartridges had great strength, but Bubble Gum was best of best level. I would put BaM's Bubble Gum on par with refilling a Stiiizy pod with high end distillate. Definitely ahead of Brass Knuckles or Heavy Hitters, which are both very popular.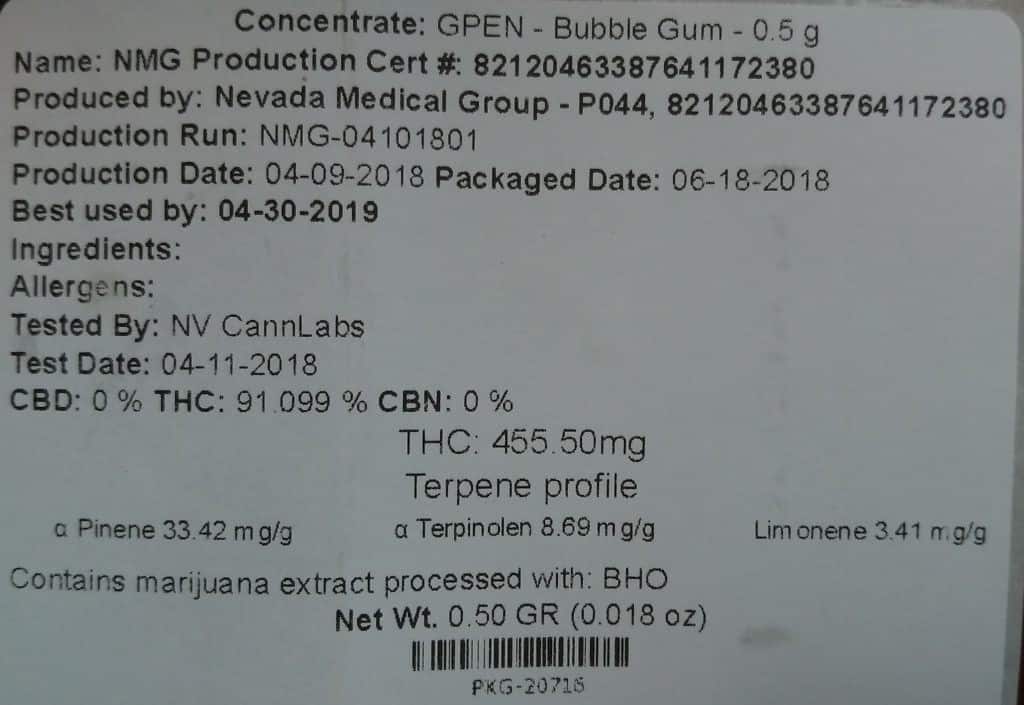 BaM's other cartridge was on par with other major high quality brands, like Select Oil. Part of the strength in hits comes from the burning wick, unfortunately. This oil would still be strong in any other cartridge. In the future I will take out the oil and put it in something else. A reverse of doing a G Pen Gio refill. This probably would ensure a better result than hitting the same oil out of the Gio pod.
Taste was great until wick got more used
Body and Mind cartridges taste excellent until the wick gets used more and more. You can tell they are doing a great job on the oil, but they just selected poor hardware to match to it. Things taste a little more burned after about 2/3 of your way through the Gio pod.  Can't wait for them to come out with syringes.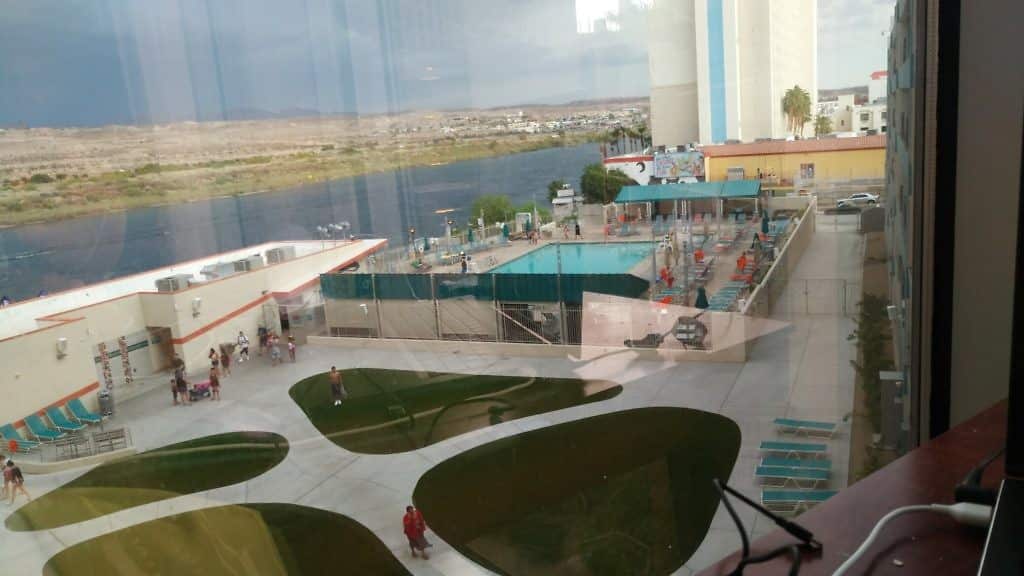 The G Pen Gio pod is efficient, I will give it that
The BaM cart got used to almost the very very end. Efficiency was not an issue at all for the Gio's pod system.
Number of Puffs Was Good
Total puffs on the BaM cartridge was comparable to other pod systems. It seemed efficient and did not burn off too much oil at all.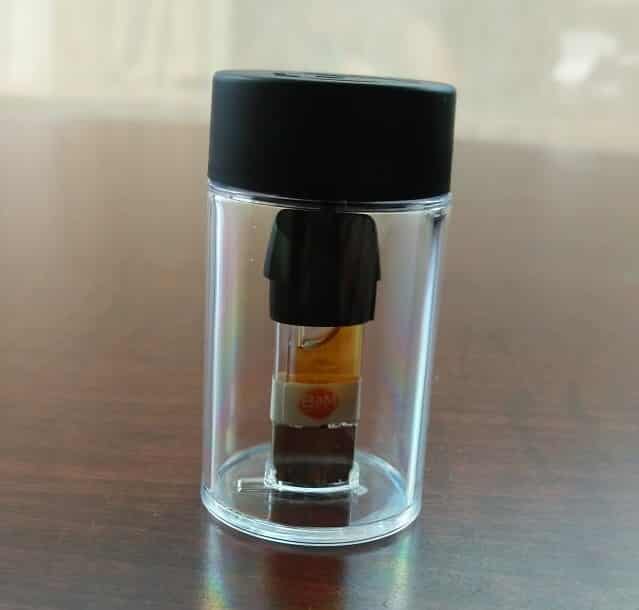 Value was good considering the quality of the oil
It was about $50 for a Body and Mind G Pen Gio pod. The Bubble Gum was totally worth it and the other strain was worth it too, but not as good a value. At 91% THC, $ per ml of THC is a good ratio.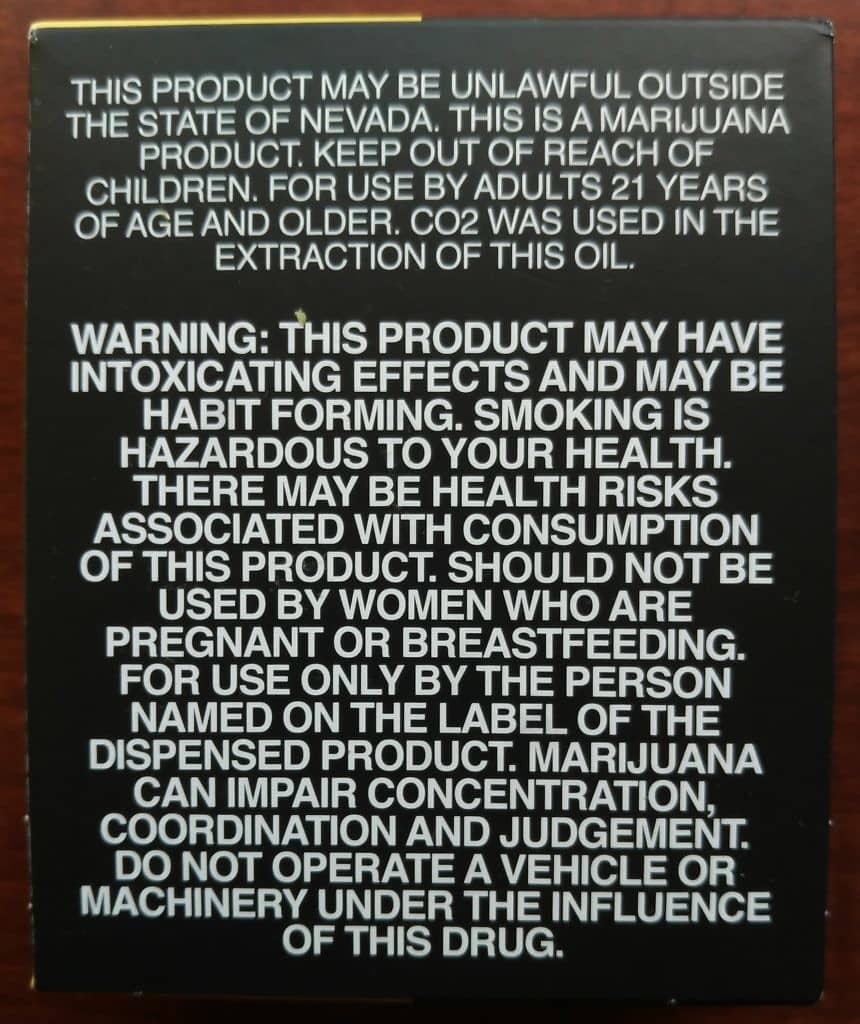 In conclusion, I would buy a BaM Gio pod again, especially if they have the same 91% Bubble Gum cartridge. However, it would be much preferred they switch over to a CCELL, something else without a wick or just give us that dank oil in a syringe (and include a metal tip). We hope G Pen makes a better pod system and that would fix it as well. Body and Mind extracts are certainly top notch, and it needs hardware that matches its level of quality. You can learn more about BaM and their extracts here.
What are your thoughts? Like the Gio or has it made an otherwise great oil worse for you?