REVIEW OVERVIEW

Parking / Accessibility

10

SUMMARY

Deep Roots Harvest is the only dispensary in Mesquite, NV, and the prices reflect that. They could have much better selection on weeds. Prices are very high for cartridges and extracts, but the weed special is a great deal.
Deep Roots Harvest is a dispensary and cultivation facility located in Mesquite, Nevada. It is the only dispensary in Mesquite. This review is more about the dispensary, but their cultivated buds are featured at the dispensary and are some of the best deals. At the same time, their cartridge prices were extremely high in September 2018 but have come far down in October of 2021.
Pros: 
Weed specials are really good deals
There is a dispensary in Mesquite
Fast service
Great staff
Prices have improved recently
Cons:
High non-special weed prices
Closes at 8pm
Could not find Nevada's top weed brands
If you are passing through Las Vegas anyway, you probably want to check out NuWu dispensary or Essence Tropicana West.
Deep Roots Mesquite has an OK bud selection, kind of weak for Nevada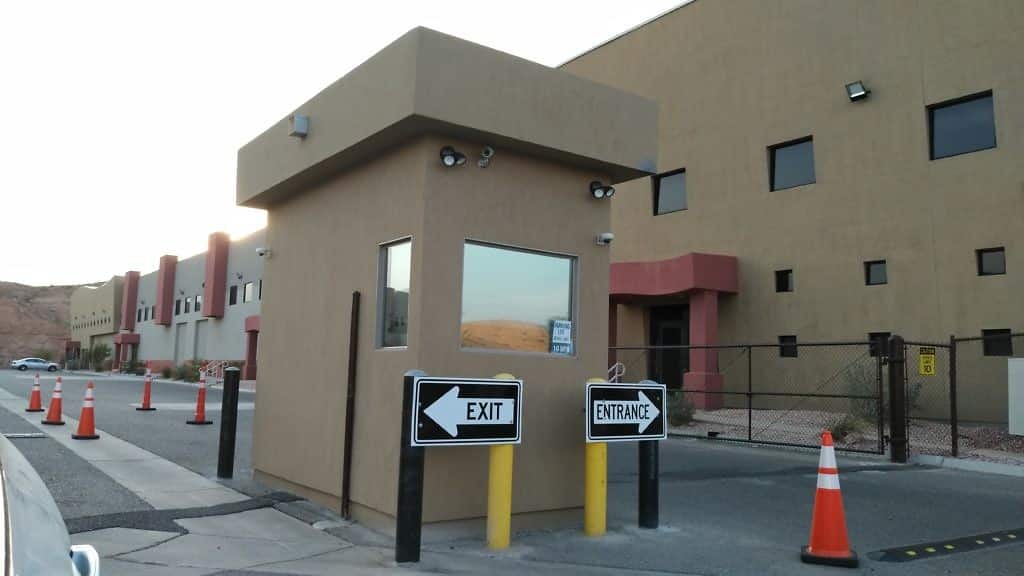 I could not find my favorite flower brands here: Cannabiotix, The Grower Circle, or Remedy. It seemed to be mostly if not all Deep Roots Harvest brand, which is still pretty good, but I have yet to see buds from them reach the levels of quality of the my top three. Only been to Deep Roots three times though, so have not tried it all.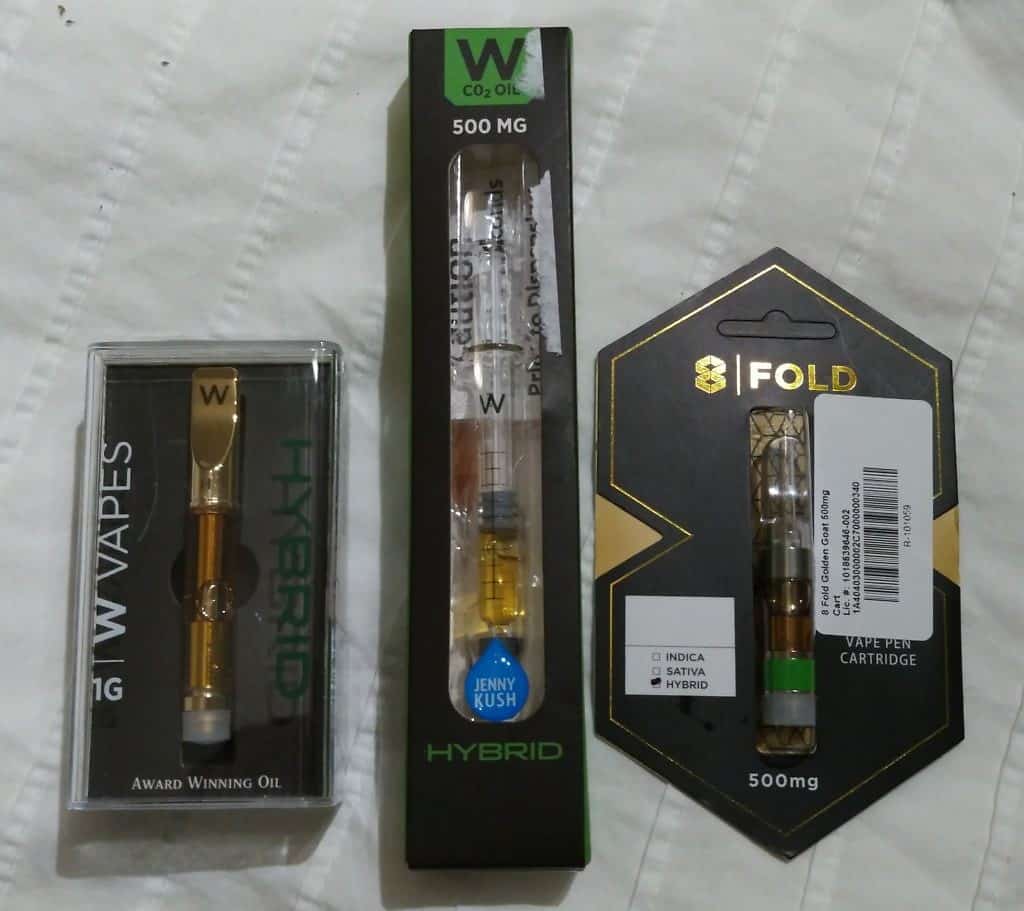 Prices in 2018 were way too high, except the bud special
In 2018 I paid $100 for a one gram W Vapes cartridge plus tax. Almost everything here for extracts, especially cartridges, is high priced. Nevada is already price shock for Cali tokers, but Mesquite is mega shock. I asked why it is so expensive here, answer was "supply and demand." Nevada Made Marijuana in Laughlin is the only dispensary in their town too, but the prices are much more reasonable, and the selection much better.
Concurrent with our Deep Roots Wendover re-visit, we noticed the prices at Deep Roots Mesquite have also come down to reasonable levels, with cartridges around $35 per half gram and other quantities scaled accordingly.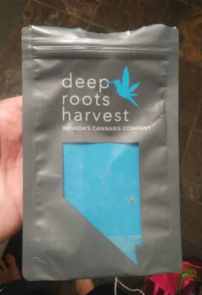 Flower prices are decent as long as you get a quarter and up. They usually have a special on one of the Deep Roots Harvest strains for $65 a quarter. Those are great deals and there has been a deal going every time. The Deep Roots Harvest buds are good, but are not super top notch. The Alien OG tested at 26% and it was pretty good, especially for $65 a quarter.
Deep Roots Harvest in Mesquite does have a great staff that moves quickly
All the staff is very friendly. Service is very fast and they are quick about showing you different items. Its not the staff's fault they have such high prices.
Easy parking and not that hard to find, but you may need navigation
Deep Roots is a couple miles off the freeway. You probably will need navigation to find it. The last time I went there my phone died and I could not find it. In Mesquite, a lot of the streets look the same and so does the desert. It closes at 8pm which is a bit of a downer too.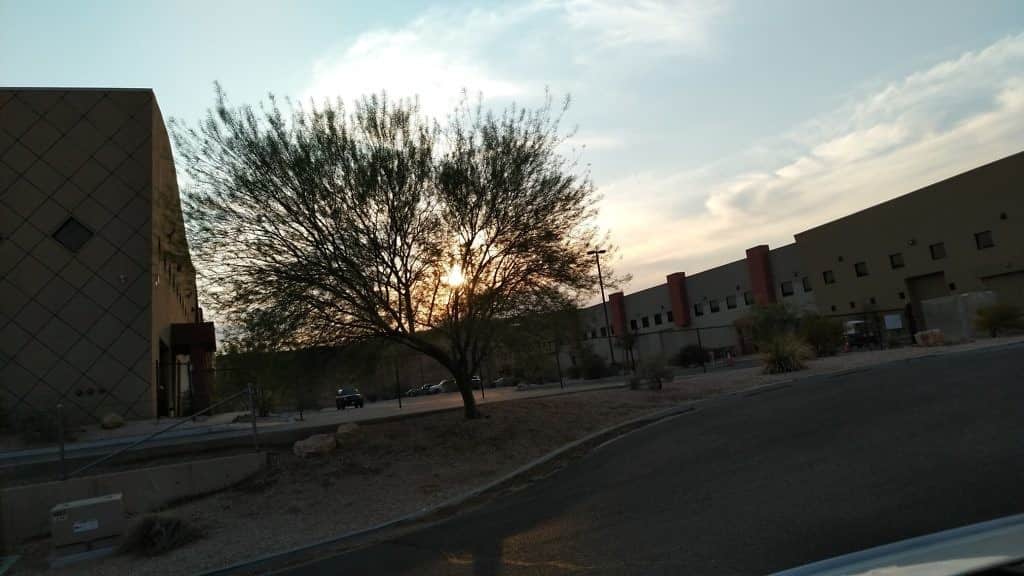 In conclusion, if you are going to Las Vegas anyway or passing through, you are best off going to NuWu dispensary or Essence off of Tropicana for all your extract purchases and to get best of best level buds. I would still stop by Deep Roots Harvest on the way in Mesquite, just to check out the bud special though. Their cartridges have come down to far more reasonable levels, so we can get over our 2018 sticker shock.
Kudos to Deep Roots for their improvement! It goes to show, some businesses just need time to readjust their strategy.
What was your experience at Deep Roots Harvest? Let us know in the comments below or discuss in our forum!