REVIEW OVERVIEW

Battery Life and Charging

10

SUMMARY

The Airis Tick battery is a good choice if you want a low cost option for vaping with both top airflow and bottom airflow cartridges.
The Airis Tick vape battery by Airistech is a good quality, compact battery that delivers strong hits. The main gripe we had with it is that it won't close down on some sizes of cartridges. Airistech could improve this battery by removing the closing top. Keep reading our in depth Airis Tick review to learn more about this vape battery.
Pros:
Strong hits
Compact size
Good airflow
Long battery life
Cons:
Top does not close on some cartridges
Recommendations: Take off the closing top. It fits better in the pocket without it with some cartridges because it does not close all the way.
The Airis Tick is overall a good battery
The Airis Tick has its one major flaw but other than that it is a good battery. It hits well, good battery life, and it works with most vape cartridges including top airflow.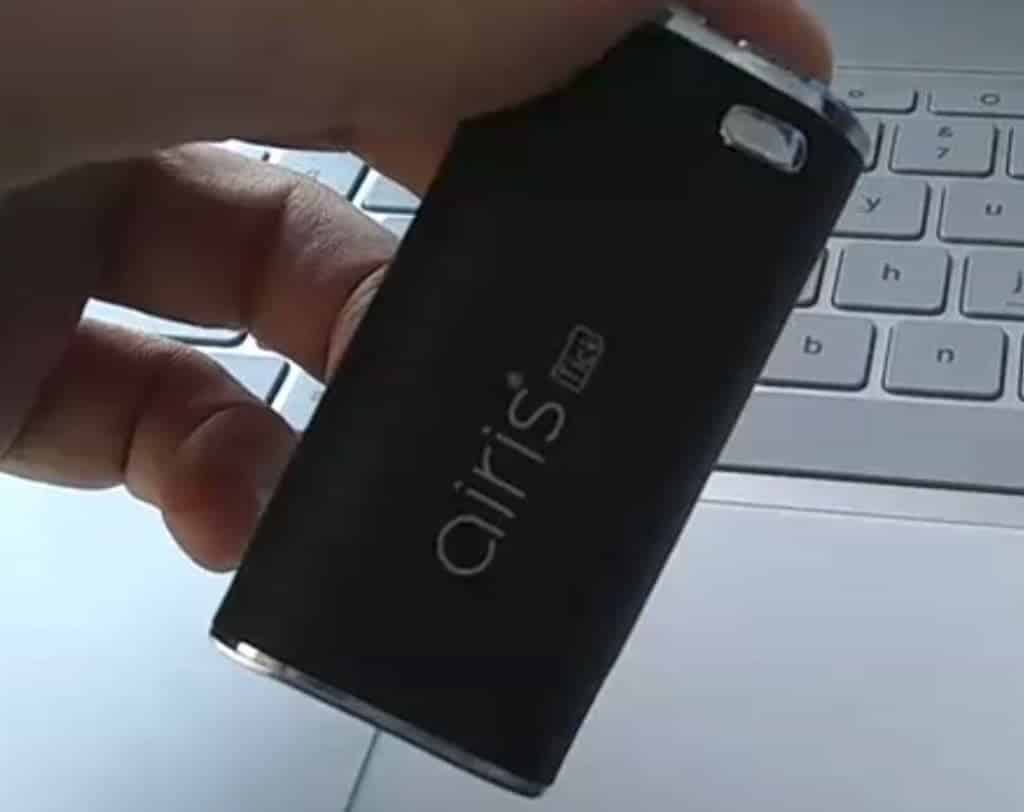 Design has a major flaw: The top
The top of the Airis Tick not closing on many cartridge types is a major design flaw, but still the battery's performance otherwise is good. Airflow is comparable to the CCELL Palm and Silo, but not as good as the Vessel battery. The Tick battery is available in three colors: black, white, and red, but we used the black one for our review.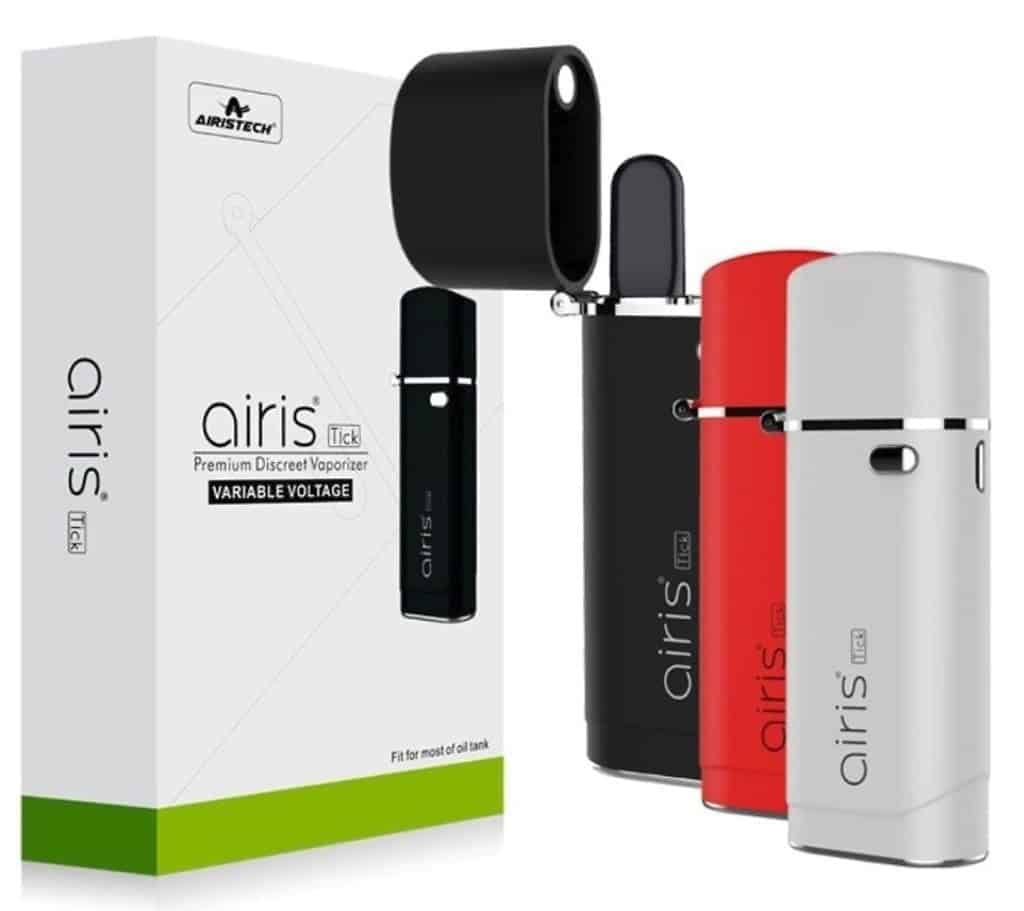 Build Quality is above average for the Airis Tick
You can feel that the Airis Tick is not janky. They use quality hardware and you can feel it. The hinge on the closing top is very solid and when you hold the Tick battery it does not feel cheap at all. I would put the build quality at about the same as the Palm and Silo.
Battery Life is excellent and charging is easy with micro USB
The Airis Tick has a hefty 650mah battery capacity. Not huge compared to eCig mods, but pretty big compared to other cartridge batteries, especially considering the Vessel is only 240mah. This vape battery is best in class for its size on capacity. Charging is very easy with an included micro USB cable. Micro USB is convenient because you can use a variety of cables and charges from cell phones. This makes it easier if you lose your original charging cable.
Airis Tick delivers strong hits
I mostly hit the Airis Tick on an 8 Fold cartridge and it performed well. It's nice that it also is compatible with top airflow batteries since it is button push. Hits were good and it hits pretty close top the Palm and Silo, and a bit below the strength that the Vessel delivers. Three preset voltage settings are available: 3.4V (green), 3.7V (blue), and 4.2V (red).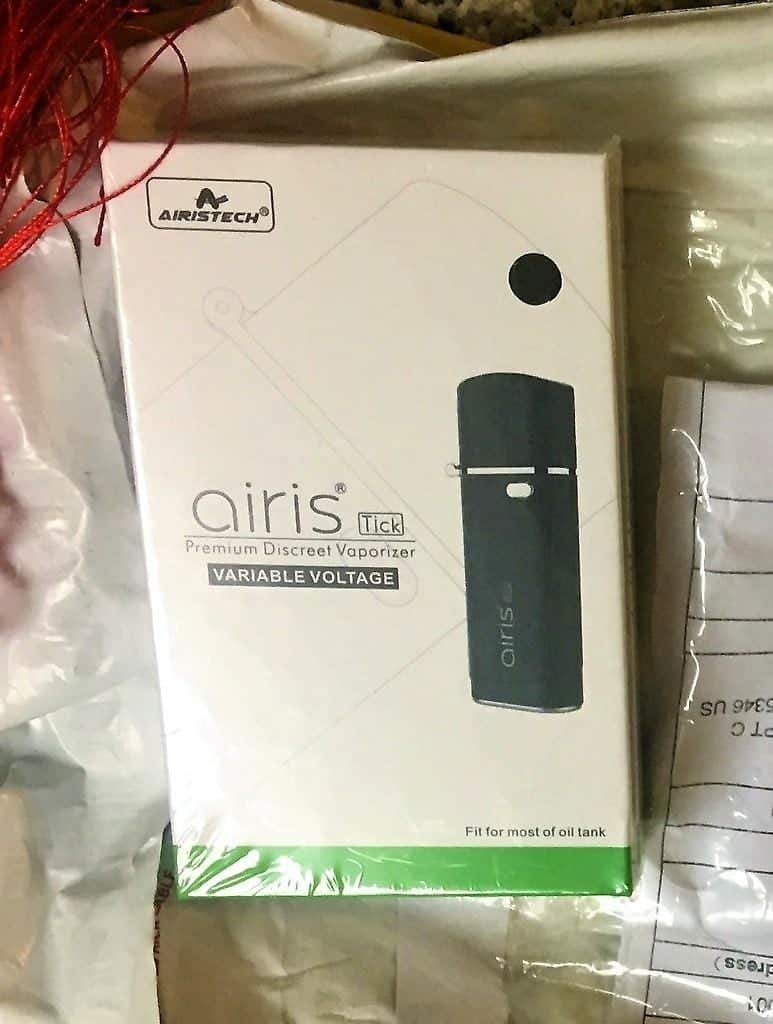 Good value at $24.99 or less
The official MSRP is $24.99, but you can the lowest prices in the $15 range on eBay. Since this is not an uber popular battery, it is unlikely that eBay is carrying fake versions. However, eBay sold vape products often do not come with the same warranty as those purchased on regular websites. You can get it at Discount Vape Pen for $22.94 if you do not want to buy on eBay.
Concluding our Airis Tick review
The Airis Tick proved to be a good battery. I would not call it a great battery or one of the best, but it definitely is worth what it costs. If you need a cheap battery that will work with both top and bottom airflow cartridges, the Airis Tick is a good choice. You can learn more about the Airis Tick on Airistech's page.
Thought on the Airis Tick or another battery you would like to see reviewed? Comment below or post in our forum!