REVIEW OVERVIEW

Design and Build Quality

9

SUMMARY

City Trees vapes overall deliver on their titles and provide good value. Energy gave energy and Bliss gave blissful, relaxing effects.
City Trees disposable vape pens come with labels rather than regular strains. Here we review both the City Trees Bliss and Energy disposable vapes. Both lived up to their names. Bliss is their Indica, and Energy is their Sativa.
Pros:
Good effects
Authentic CCELL hardware
Titles live up to their names
Cons:
Can be expensive at some stores
Test results printed on separate sheet
Recommendations: Include test results on packaging (test results are still provided, just printed out in NV).
You can check out our video review here or keep reading for the in depth review.
City Trees vape pens live up to their names, providing both Energy and Bliss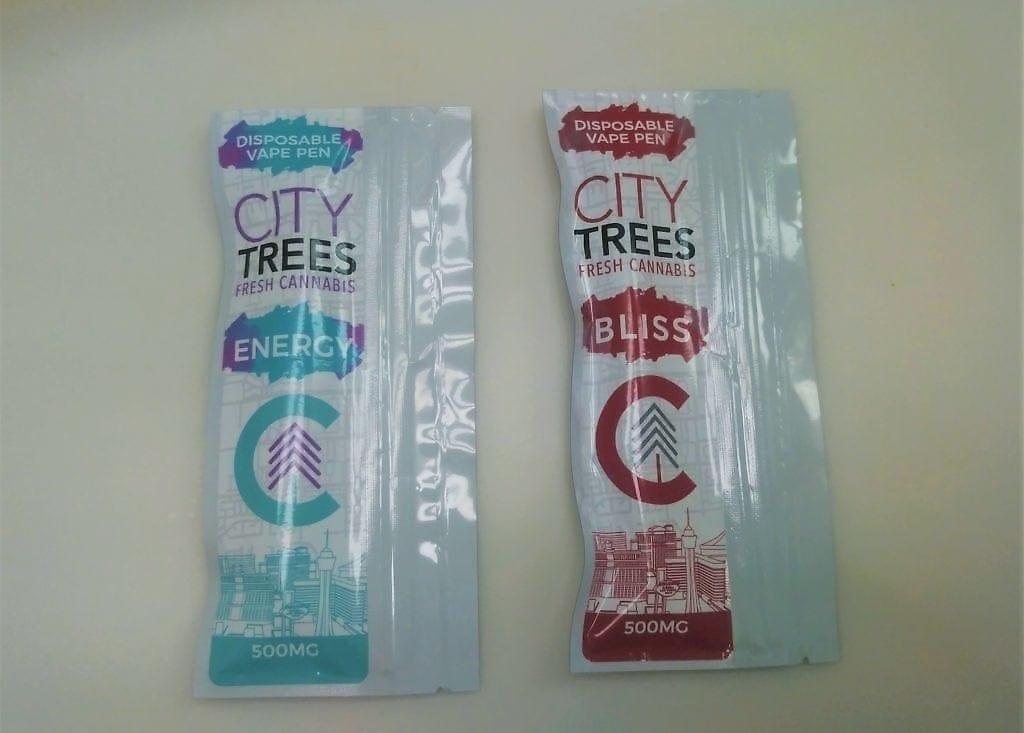 City Trees Energy really gave you energy. I was quite amazed how well it worked as a pre workout vape. It has that energizing effect you get from blazing a potent sativa. The City Trees Bliss vape was more relaxing. A great vape for the end of the day.
City Trees disposables use top quality hardware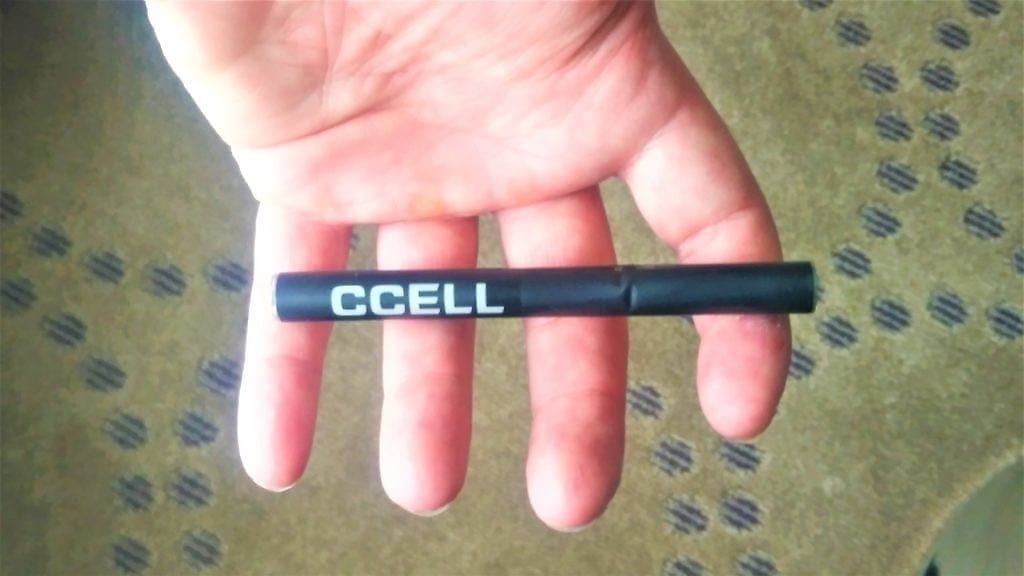 The hardware used on City Trees disposables is authentic CCELL. This is the same hardware used in Roots disposable and it does work well. I do like the Select Weekender hardware that shows the oil, but it only holds 0.3g while the City Trees has 0.5g. Hits are consistent and there were no issues with the battery dying early.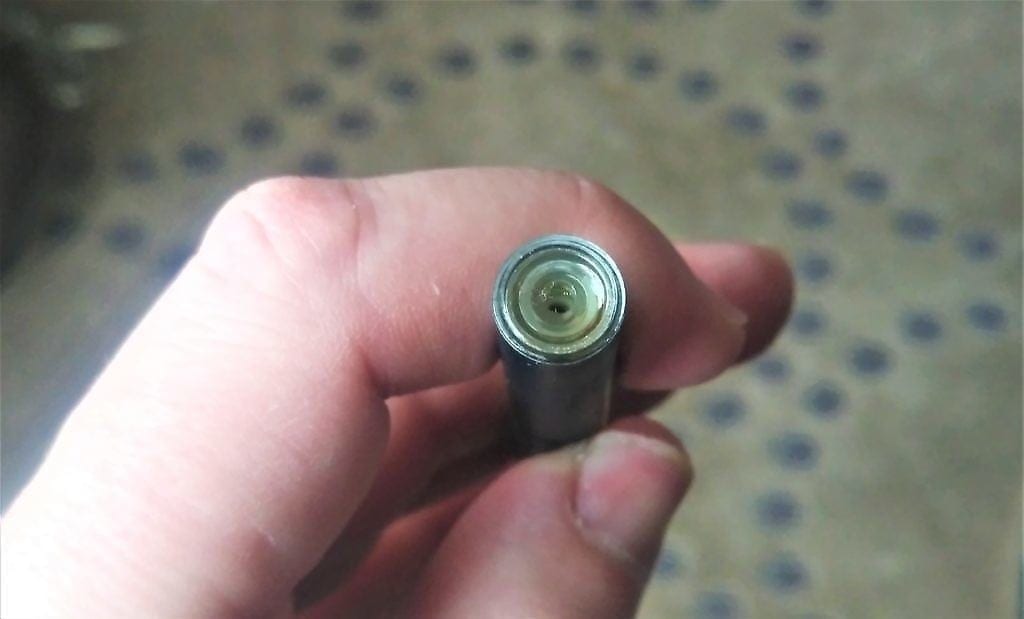 Airflow runs smoothly through the mouthpiece shown above. After reviewing many carts, we find that some lack airflow due to a too small hole on the mouthpiece, like we found on the otherwise great Game Time cartridges.
Oil quality is excellent, pesticide free and the testing is strict
City Trees is a Las Vegas based company and you might see them in other states soon. The oil quality is excellent and in NV testing is very strict, so it is rare any pesticides would make it through to the shelves. The only company I have seen dissapear off the shelves for not providing proper test results was Brass Knuckles. It was taken off the the shelf at Essence Tropicana West because they did not provide proper results.
City Trees disposables were pretty strong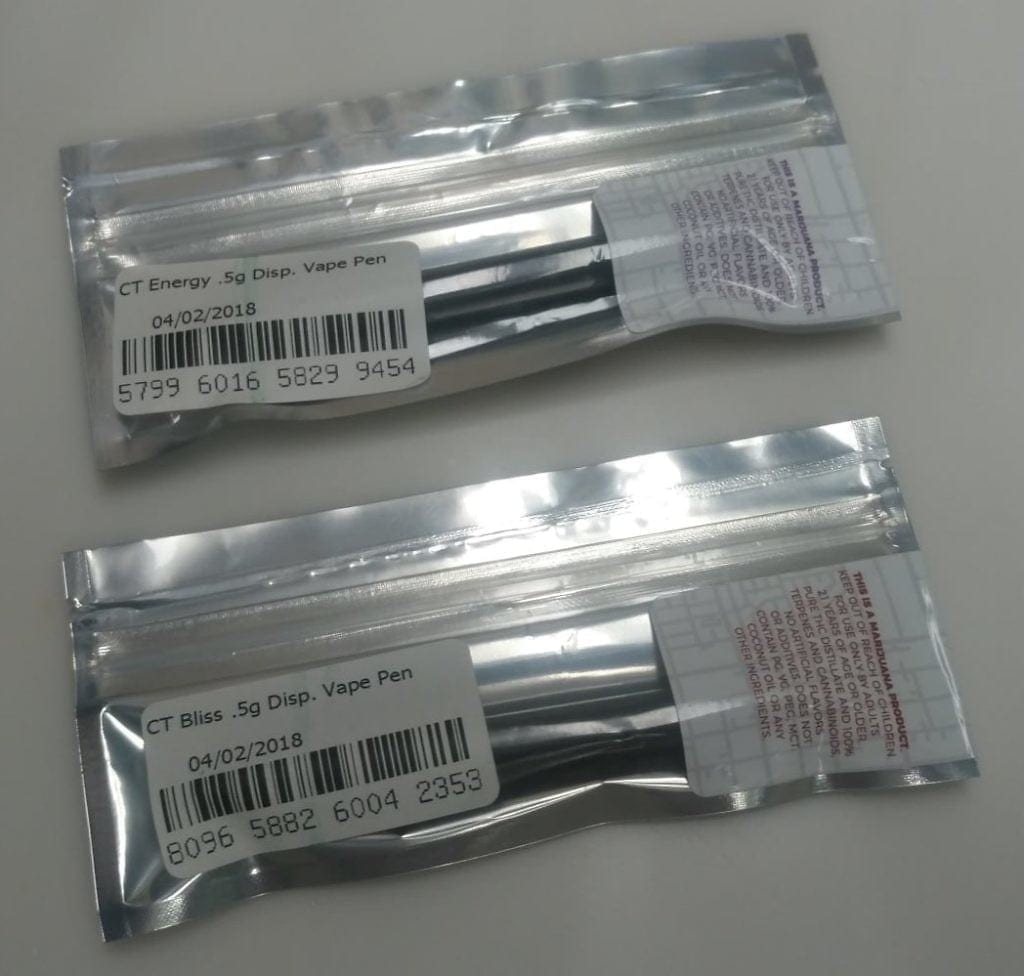 You get a great boost of energy after hitting the Energy vape. A true sativa feeling without the excess of feeling like you smoked. City Trees' Energy is a cleaner way to get some "cannabis energy" than smoking a sativa joint. It also does not have as much of a crash later as the joint does (plus it's easier to just keep puffing on the vape rather than roll another joint). I would not say it was the strongest I have ever tried, but definitely one of the most energizing.
Both City Trees vapes have good taste, but the Bliss vape takes taste to a higher level
City Trees Energy vape was decent tasting and definitely above average, but the Bliss vape was one of the better tasting disposables I have tried. It was berry like in flavor and keeps a consistent flavor throughout the hit. Energy tasted more like a standard sativa cart, but still was above average on taste.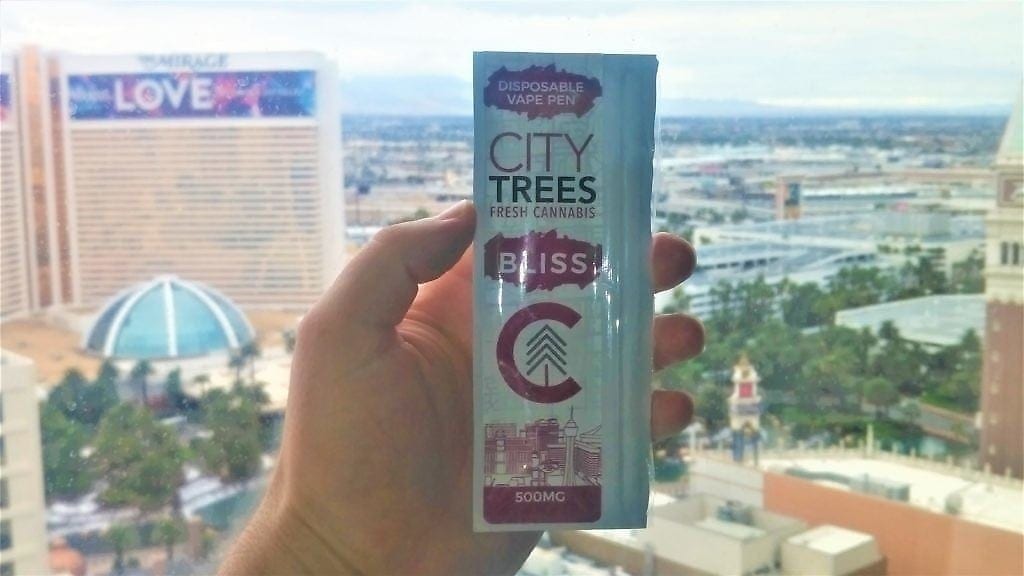 High number of puffs, both vapes lasted a while
I used both of these vapes for extended periods. The number of puffs I got out of these was definitely above average. I actually hit it for quite a while, more than I would most carts, and then let a friend borrow my Energy and he hit it for even longer. No complaints on longevity for City Trees vapes.
Value is good at the right dispensary
At Essence Tropicana West and other dispensaries in Las Vegas, they generally go for around $45. Sometimes you may come across a sale, but these are worth the full price at most dispensaries. Head on over to the only dispensary in Mesquite, Deep Roots and you will find City Trees vapes for $65 for a half gram, which is quite expensive. At the standard $45 price, City Trees disposable vapes are a good value.
Update: More recent packaging as of December 2020
We dropped in to check out City Trees again. They're still as good as we found them before, but the packaging is updated. Here it is so you know what to look for: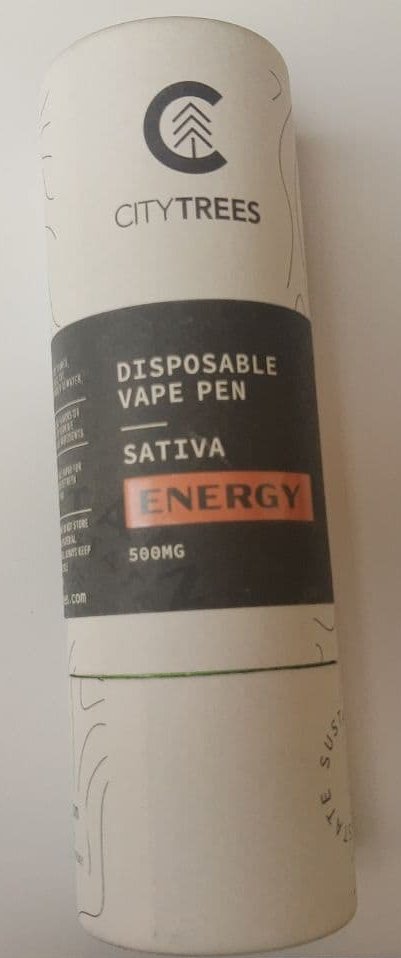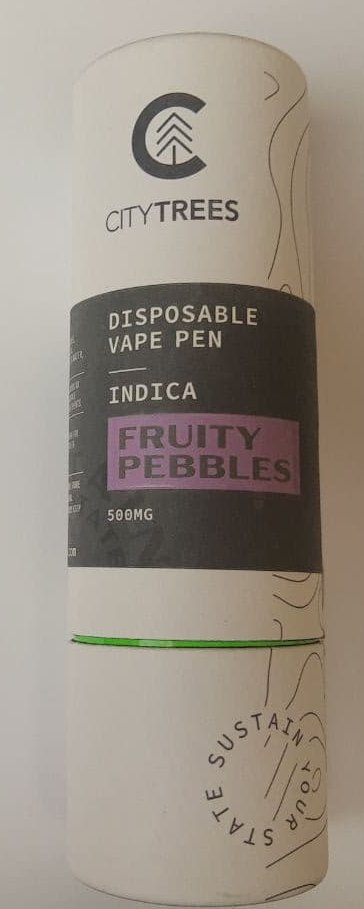 Concluding our City Trees vape pen review… Overall Score 8.8/10
Overall City Trees delivered when it came to Energy and Bliss. Energy works great as a natural pre workout that won't make you feel like your chest is going to explode. Bliss offers awesome flavor and a bliss-like effect. Although strains are not named, City Trees truly gets the Sativa and Indica effects spot on in their disposable vapes. Now that they have released 510 carts, I will have to try those out soon.