REVIEW OVERVIEW

SUMMARY
According to the Primary Jane's website, all Primary Jane full spectrum CBD & D8 products are grown according to organic practices with no chemical herbicides, pesticides or synthetic sprays. 
Their website also brags:
Quality Potency
Small Batch
5 Star Reviewed
100% reviewed
American Made
I love all that. 
Their package couldn't have arrived at a better time. My roommate and I were both having sleep problems and some health problems. I knew we needed some nutritional support and we were also inundated with some personal issues and needed some emotional relief.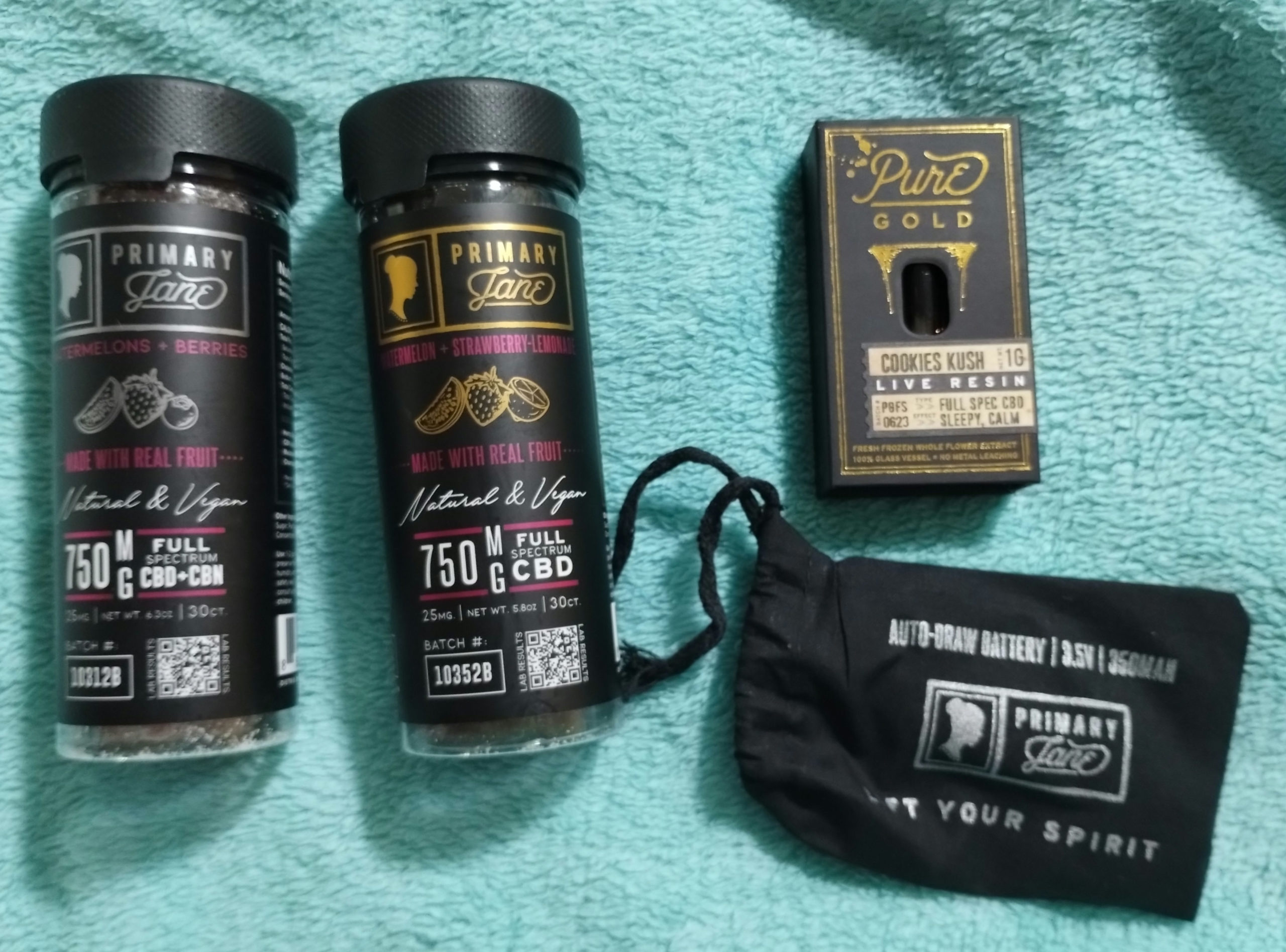 The package included: 
750 mg Full Spectrum CBD gummies – Watermelon + Strawberry + Lemonade
750 mg Full Spectrum CBD+CBN gummies – Watermelons + Berries
Pure Gold, Live Resin, Cookies Kush cartridge
We opened the Watermelon + Berries first. My friend said, "Well, we'll see if this works." He ate three gummies and loved the flavor. Then we took a few long, careful pulls on the live resin – more about that in a moment. I went about photographing the products and doing a few chores on the computer. When I looked up 45 minutes or so later he was out cold. Mission accomplished. It's been working for him daily.
Then we tried the Watermelon + Strawberry + Lemonade. Wow – love it! I can't say I felt anything from those other than relief that I was putting some much-needed nutrients in my body. I found the live resin most powerful for my rest and relaxation. It isn't really a high but it is definitely a wave of welcome calm and a fun, smooth relief for an oral fixation.
The combination of the three products is the perfect remedy for what was ailing us. We are religiously consuming it all until it is gone. Both the gummies and the resin are delicious. I loved that the label said the recommended dose was 1-2 gummies but to use as needed – translation – you do you. 3 has become our perfect dose.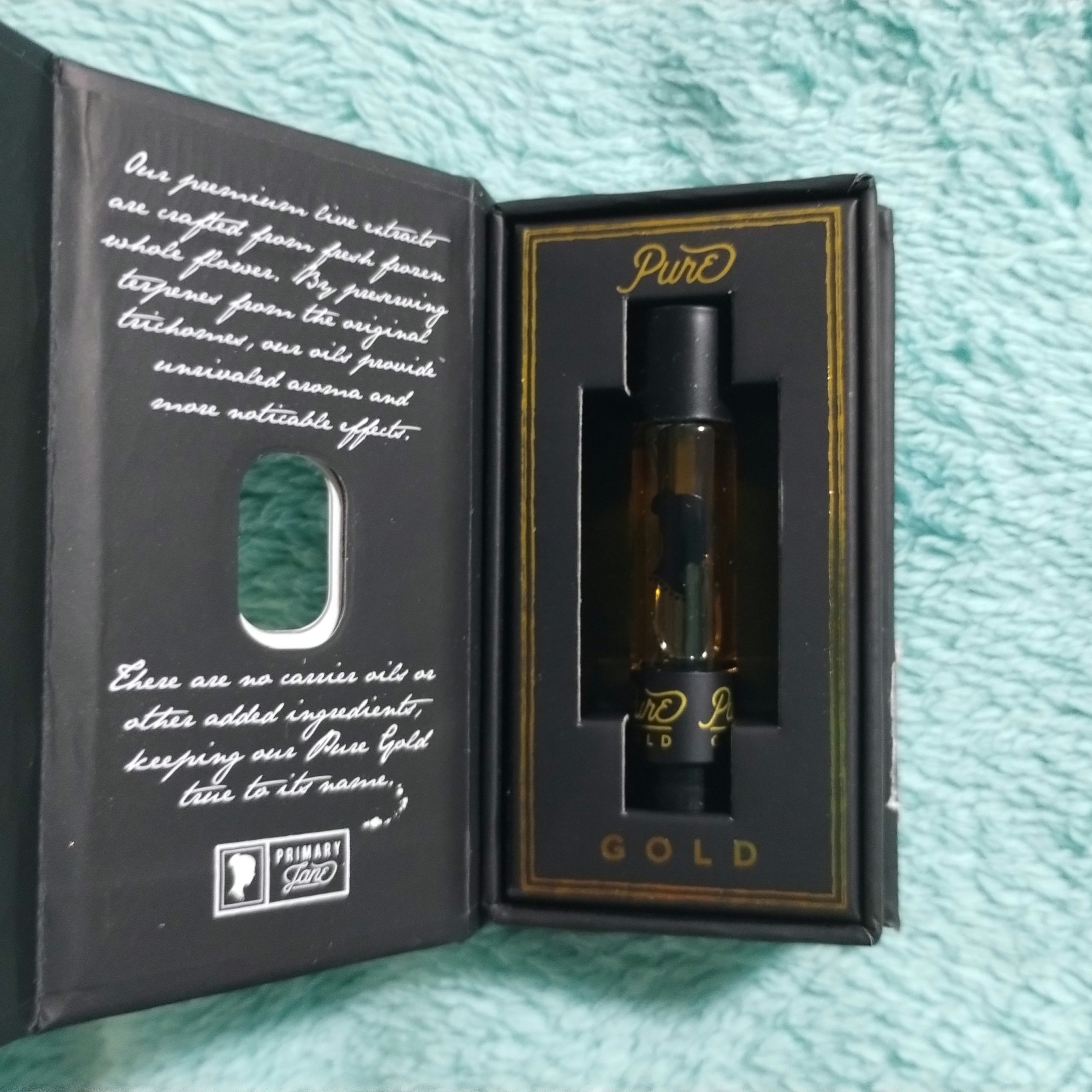 So far I love everything about this company and their products. 
Two calm, happy, rested thumbs way up.
You can find out more about Primary Jane products here.
Have you tried any of them? Let us know in the comments or on our forum.