Here in this review, we have the Pharma CBD D8 gummy. Having tried the Pharma CBD D8 cartridge, here we try some Delta 8 THC edibles for the first time. Being something new to us in DabConnection, these gummies provide a nice taste and a great snack. Not nearly as effective as the cartridge, but still a good flavor to it.
Pros:
Nice, sour taste
Great snack
An alternative way to consume Delta 8
Cons:
Not as effective as the cartridge
Check out our video review below, and read more on the PharmaCBD D8 Gummy:
Pharma CBD D8 Gummy – Good taste, not the most effective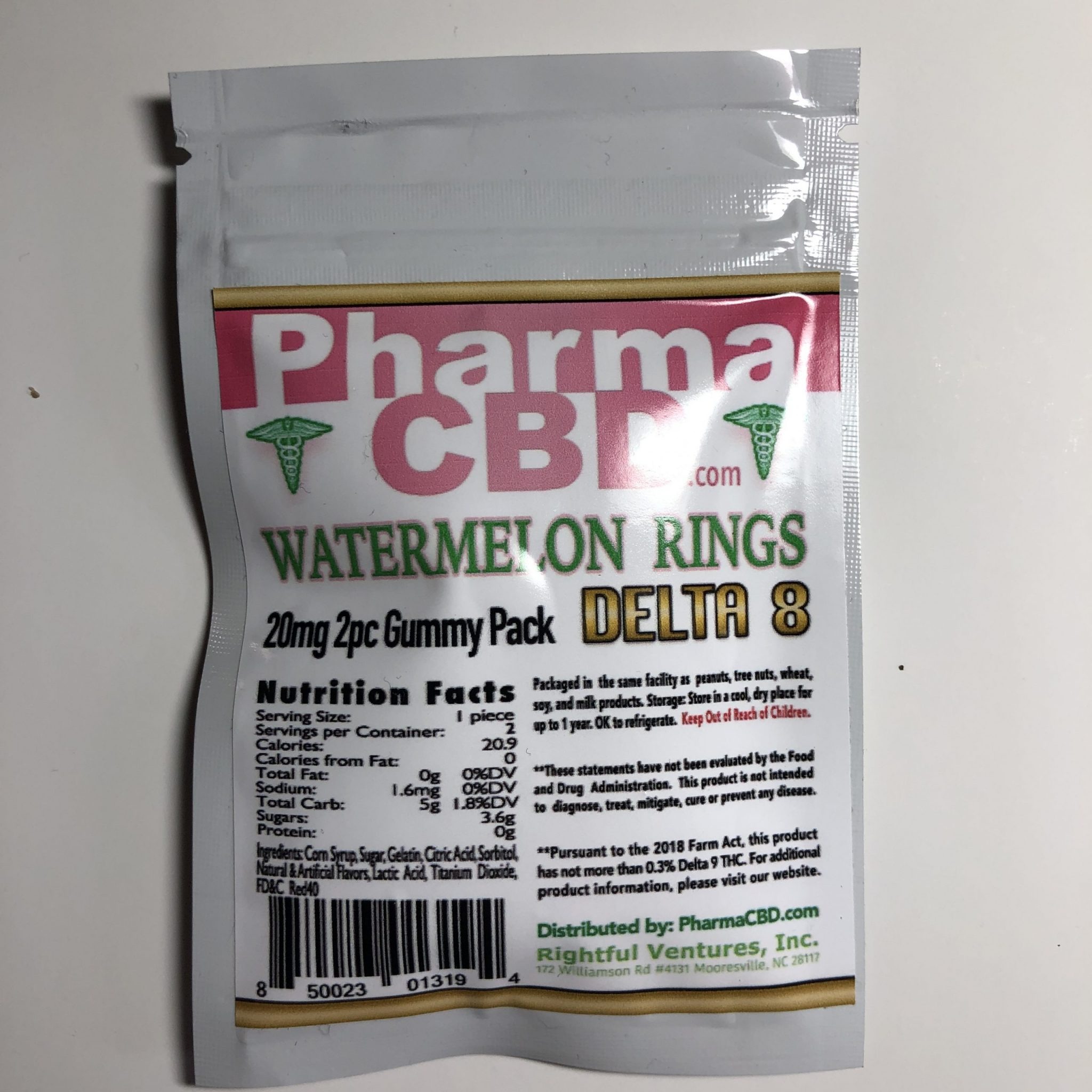 Having tested a variety of types of Delta 8 THC and knowing its effects, I figured that Delta 8 gummies wouldn't give as strong of effects. Furthermore, after trying them and waiting a few hours, they may have given a slight and relaxing feeling. Not as potent, and some might not even feel a strong high off it. But these do give a good taste to it. 
Delta 8 Gummy Watermelon Rings – Nice sour taste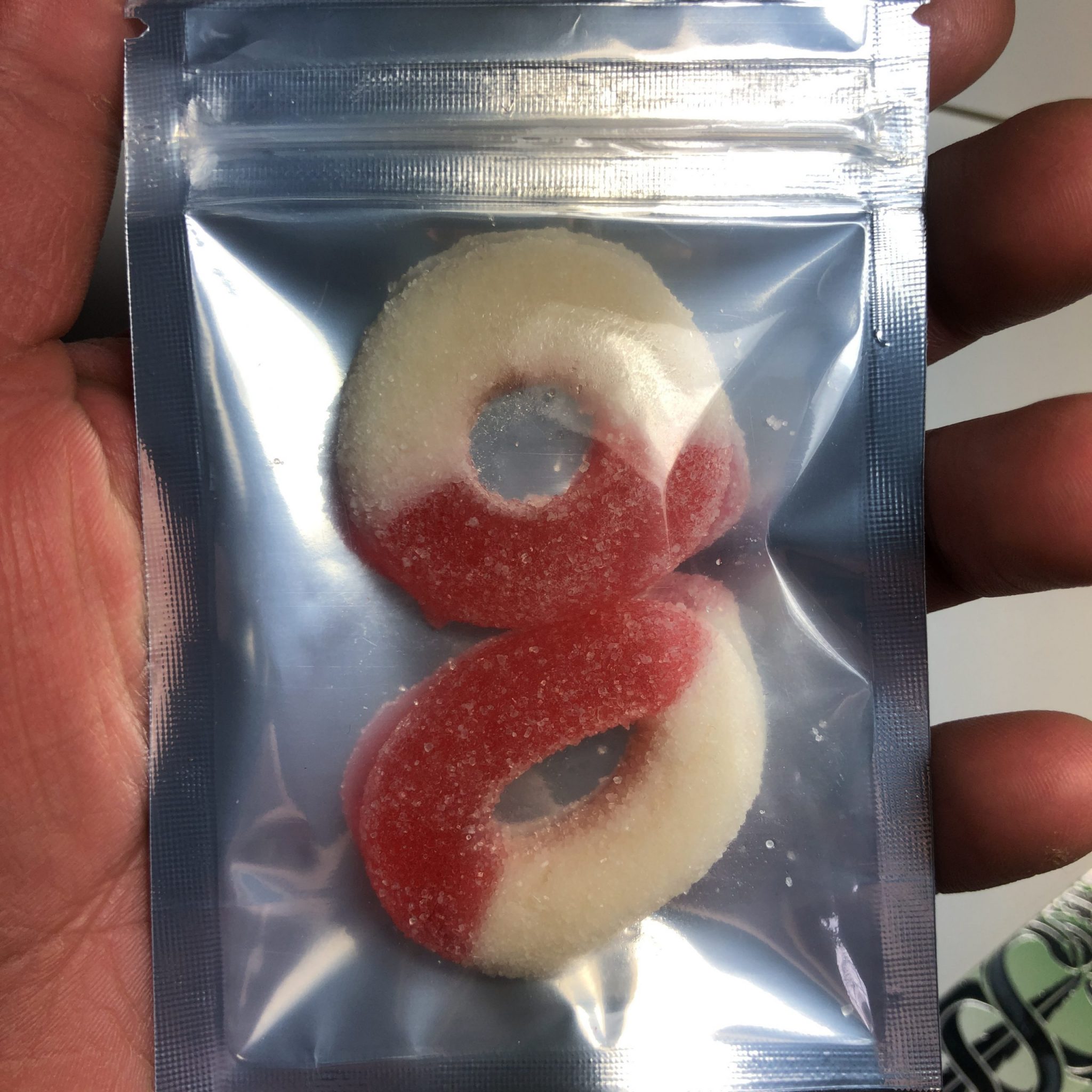 Without a doubt, the flavor of this Pharma CBD D8 gummy is pretty good, tastes exactly how you would expect it. Tasting just like a sour watermelon gummy, these gummies just taste give a candy flavor. Unlike a THC edible, where it'll sometimes leave a strong flower-like or dense aftertaste. Besides that, these edibles simply tasted like a watermelon gummy.
Pharma CBD D8 Gummy isn't as effective as their cartridge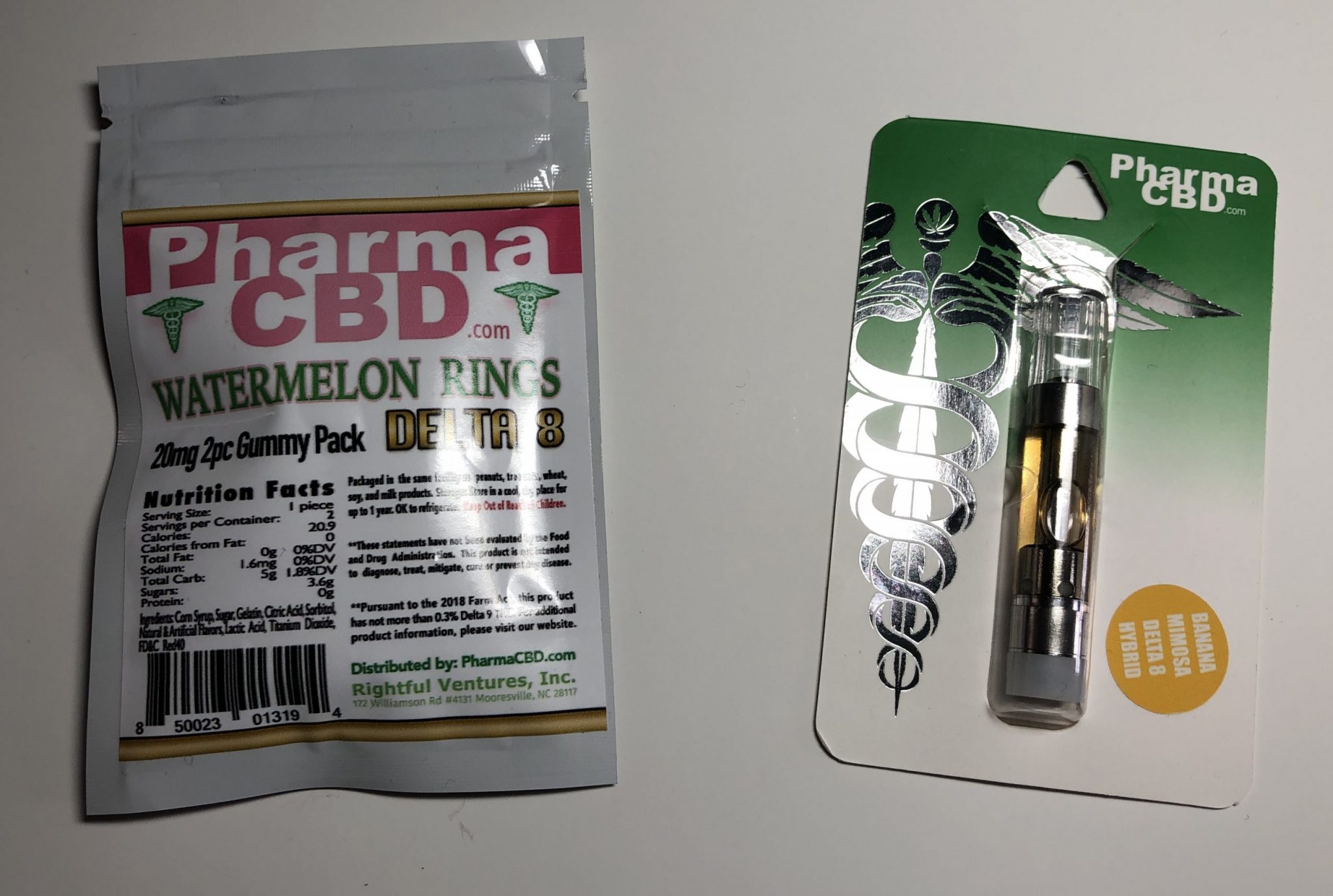 Although both provide very light effects, the Pharma CBD D8 cartridge is a bit more effective than their gummies. Unlike the gummies, you can actually feel nice and slight effects with the D8 cartridge. Whereas, with these gummies, you won't feel much effects or a high like you'd expect. Perhaps if you take a lot of gummies in a sitting, but the cartridge is again a lot more effective and efficient.
Different application methods of Delta 8 THC
Here on DabConnection, we've tried a variety of Delta 8 products. Mainly, a wide variety of delta  8 cartridges. From high levels of D8 THC to one's that are much lighter in potency as well. We've also tested Delta Alternatives Tincture, but it didn't feel as effective either. Between the tincture and edibles, Pharma CBD D8 gummy is much more enjoyable. But the cartridges again are much more effective. In our Best Delta 8 cartridges list, we talk about which one is cartridge more effective, efficient, and valuable.
Concluding Pharma CBD D8 Gummy
Overall, these Delta 8 gummies are a great snack for a pretty nice value. The price for a 2 pack goes for $5, which is pretty good for some CBD/D8 gummies. As you purchase more (6ct, 15ct, 30ct) it costs less in price. And as mentioned earlier, they may not be effective but are a great and tasteful alternative to consuming Delta 8 THC. You can learn more about Pharma CBD gummy and all of their D8 products here.
Reviewers, what are your thoughts on Delta 8 edibles. Have any general experience with Delta 8 THC? Share your experience in the comments below or in our forum!