REVIEW OVERVIEW

SUMMARY
This week we will take a look at ONEderful Cherry Limeade Cart from ONE Orijin. Cherry Limeade is a very flavorful strain that is created by merging Black Lime Reserve and Cherry Pie. This hybrid strain is equal parts Indica and Sativa and is recommended for pain relief due to its high terpene counts. Today I will take a look at the pros and cons of this strain, ONEderful Cherry Limeade Pod.
Pros:
High-quality oil
Mild sweet citrus flavor
Pain relief
Creative high
Little to no munchies
Cons:
Recommendations: None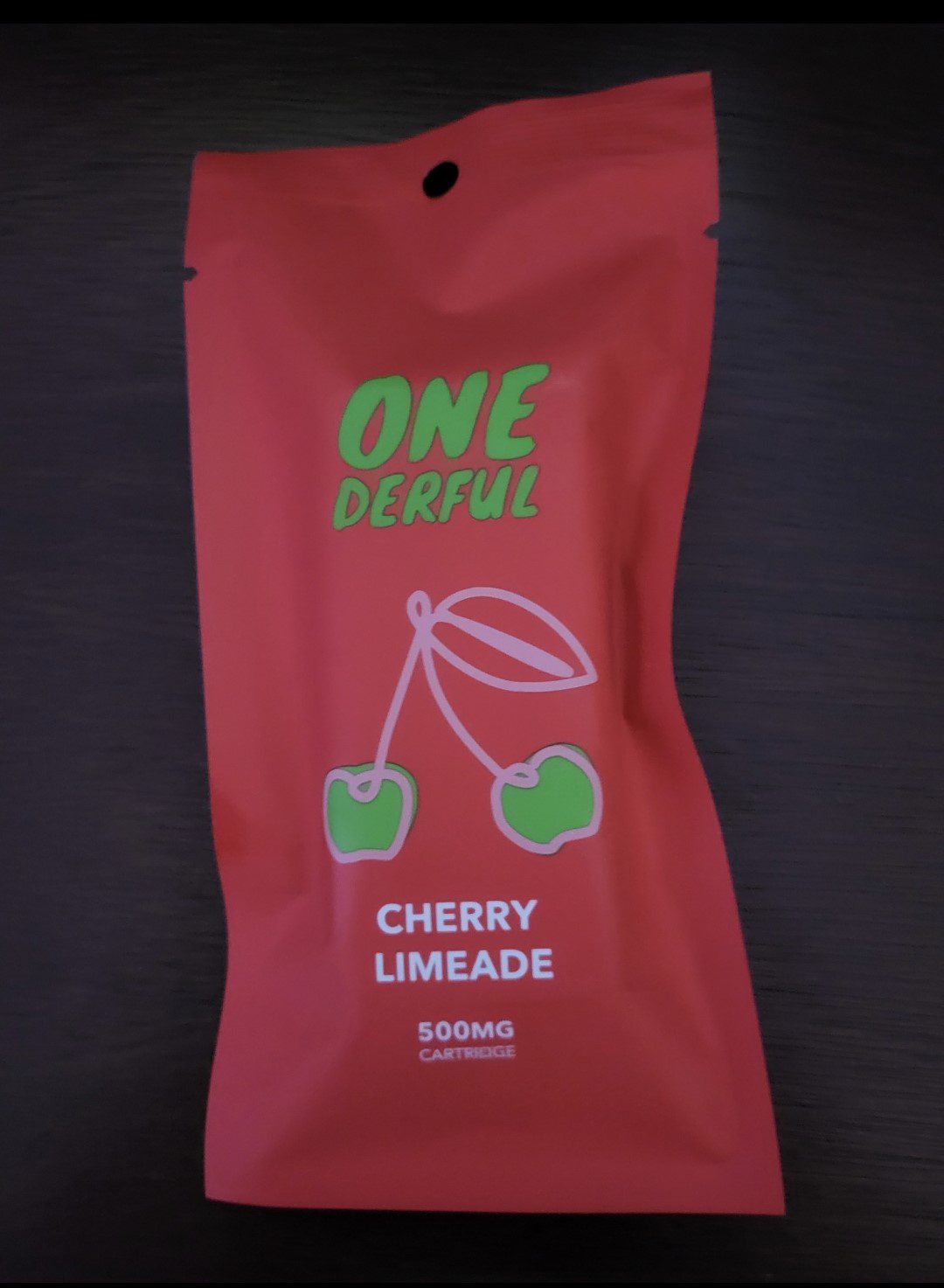 Balanced strain, quality oil, and great taste make for a good experience 
The oil in this cartridge has a great-looking consistency and a light amber color. The oil burns evenly, and the light flavor was never harsh until the end. With the Limonene at 15.36mg/g and BetaMyrcene at 25.49mg/g, this oil maintains a nice terpene balance, which is always something to look for when choosing a cartridge. There is even a little CBD and CBN present which is an added bonus.
High-quality oil with a great flavor
The Cherry Limeade cartridge is very aptly named. It hits very smooth and the flavor is immediately recognizable without being overpowering. The aroma is noticeable but very light. Since it may take a few hits to arrive at your desired high, the mild berry flavor is perfect.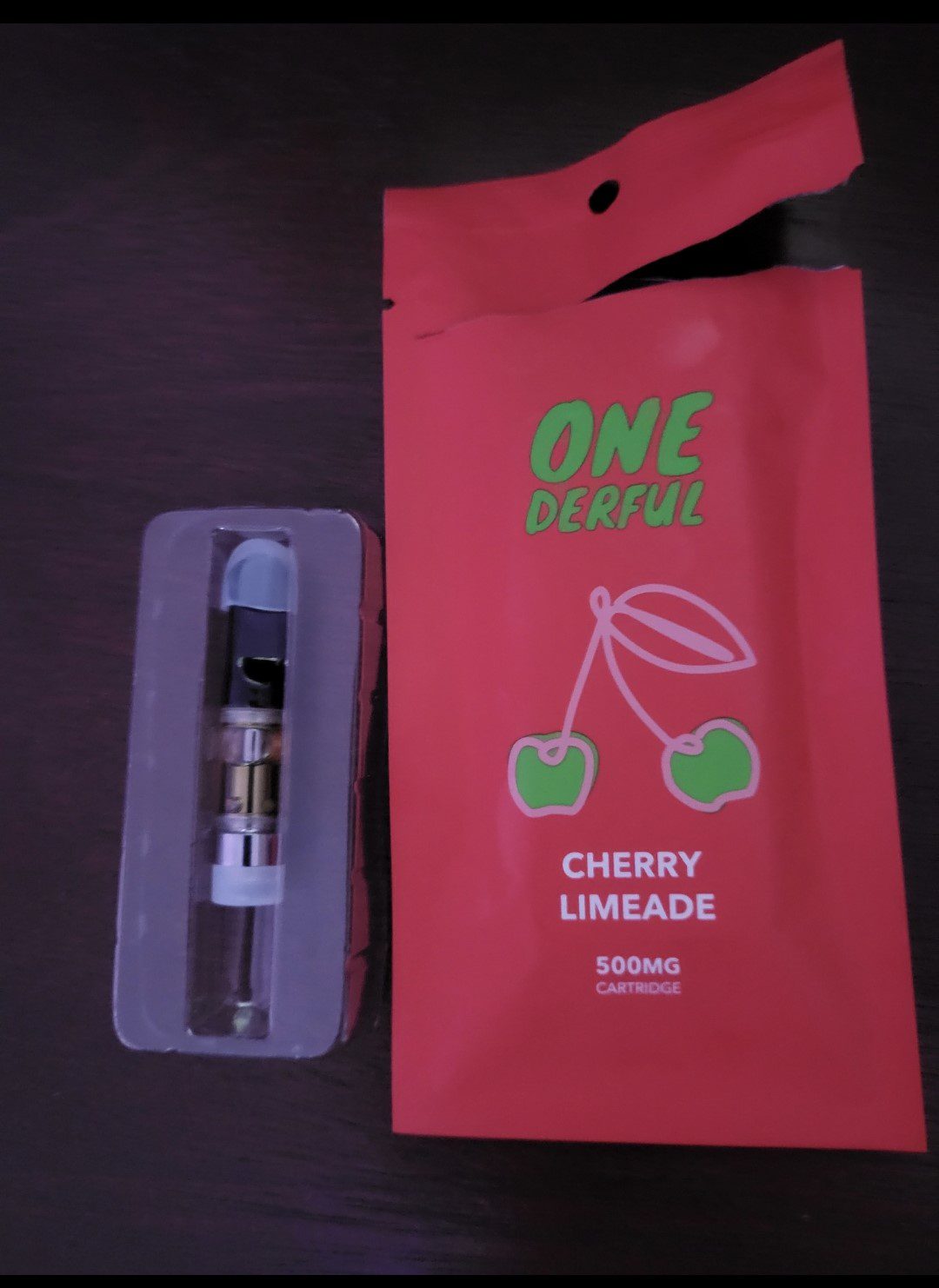 Eases some migraine-related pain and helps alleviate PMS symptoms
I get migraines fairly often. I was unlucky enough to have two during my usage period with this pod. Smoking when the symptoms were beginning to manifest worked wonders in staving off the harsher pain. The first time I wasn't quick enough and although some pain was dulled, I wasn't as pain-free as when I used this product before the migraine came on. I also had my wife use this cartridge to see if the claims of PMS relief were accurate. She reported that it was much more effective as a before-symptom aid rather than an after-pain alleviator. Overall it was good pain medication, but not miraculous.
A balanced hybrid provides no high or deep head high 
At 88.24% THC, I was surprised to find that after a couple of hits I didn't feel high at all. I gave it some time and felt the high creep in slowly but it never really set in. I took a few more hits and waited. Now I was too high. It took some time to find the right amount for me to feel the high I wanted. The pain relief effects seem to happen before the head high takes hold, so if you are looking for an ache reliever that doesn't give you couch lock, this is a good strain for the first couple of puffs.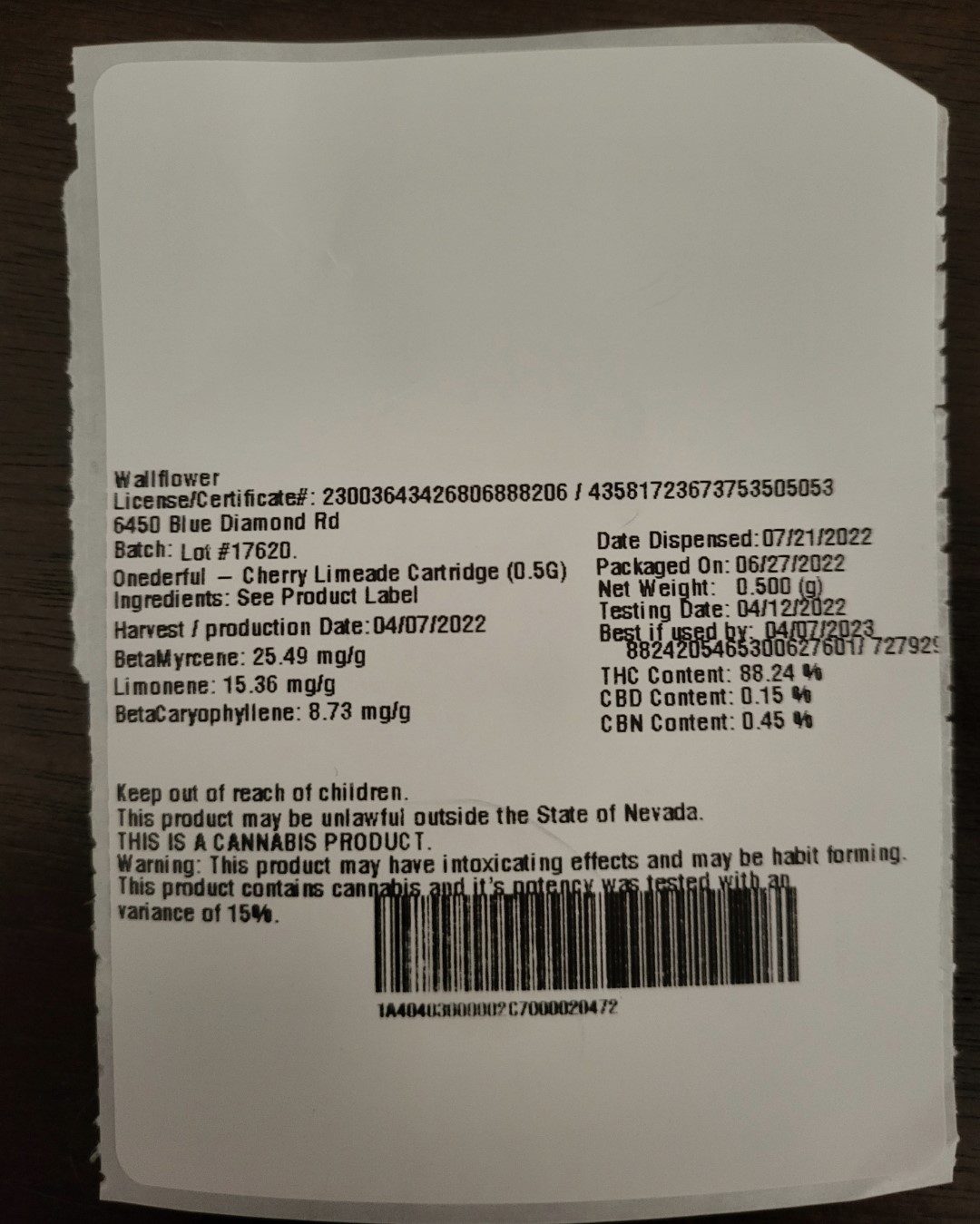 The cartridge doesn't last very long thanks to a number of puffs to feel head highs
It regularly took five hits to feel high. The high would last between 1 and 2 hours. You could go through this cartridge in a day or a week depending on your habits. I recommend this pod as a tasty little pain reliever to be used sparingly when needed rather than as a daily smoker for getting high. At $32 for 500 mg, there's not much value in using it for head highs, however, this is a great alternative to taking an aspirin.
No munchies make this a diet-friendly cartridge
I am the type of smoker that could smell weed and have to eat for the next hour, but I never even thought about food after using this cartridge. Even after taking several puffs to get nice and elevated, I remained on my couch instead of doing my usual pantry foraging. If you are watching your eating habits but still want to partake, this may be for you.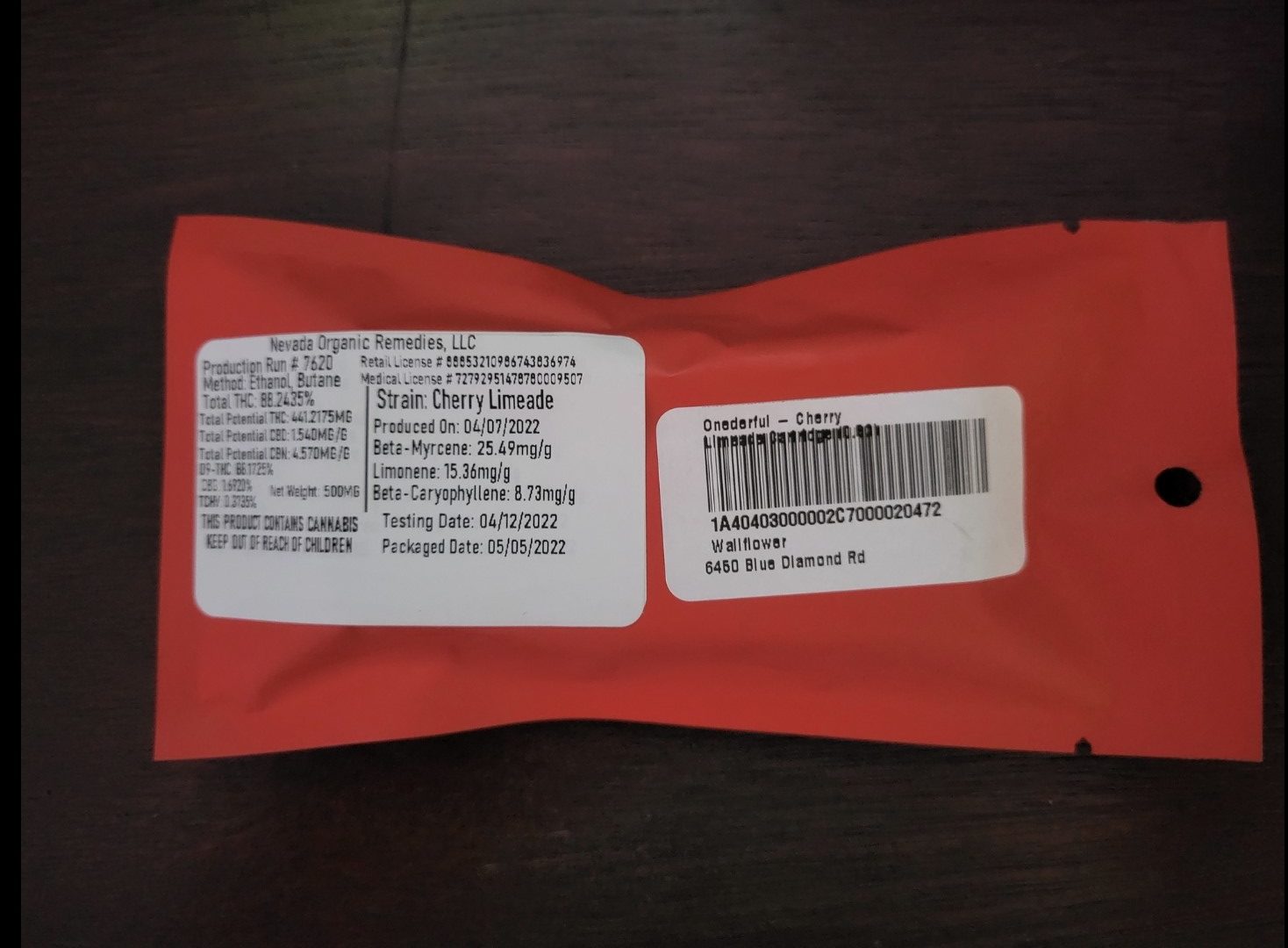 Overall a good experience, not confident I would use it daily.
If you're a smoker with some aches and pains or expecting a migraine or PMS, then I recommend this Pod. If it were cheaper or had more puffs I could recommend it as a daily smoker, the taste is so good. As it is, I would consider using this for pain exclusively although there are better products for that at least this one won't make you fat from munchies. 
You can find ONEderful in Las Vegas. In the Wallflower dispensary to be more precise.
Have you tried ONEderful carts? Let us know in the comments or on our forum.