REVIEW OVERVIEW

SUMMARY
Hello,  today we will take a look at some courses offered by Cannademy for Home Consumers. These courses can be very useful for someone who wants to know more about Cannabis in general, Cannabis products and wants to learn how best to use or make some of Cannabis-Derived products. The courses are presented by Cheri Sicard a published writer and food editor. Her website has become a hub of cannabis information and recipes, and she has written three books about the subject, so far.
Pros:
Well presented and explained
Can be useful for both beginners and seasoned cannabis users 
Lifetime access
Any future updates are free
You can watch the courses on any device
Cons:
Some may deem the courses a bit pricey
Recommendations: The courses are solid. Some may want to wait for discounts in order to save some money.
The courses we are going to go over are: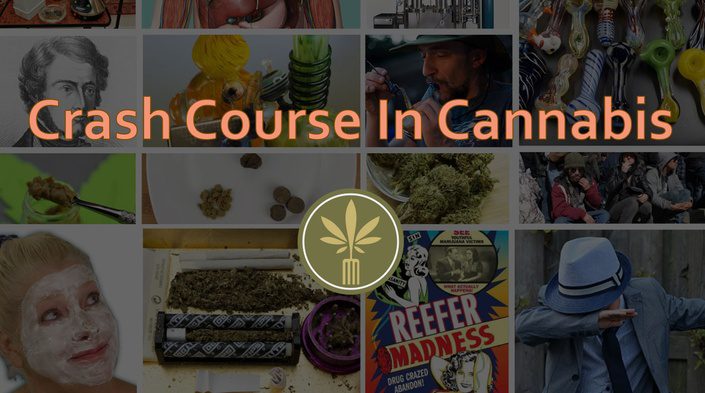 Crash Course in Cannabis ($97)
Cannademy's Crash Course in Cannabis online course provides a thorough introduction to a complicated topic that is Cannabis. This is great for someone who does not know anything about the subject in question. The course can also be useful for seasoned users since the technology in the Cannabis industry is ever-evolving and you can always learn things. The course is over 2 hours long, but the lessons are broken down into short and easy-to-follow parts. So you can use your 5-minute break from work to go over one of the lessons/topics.
Sections of the course:
Marijuana Myth Busting – People talk about marijuana every day, some stories are true some are not.
Understanding Cannabis – Important facts and information about Cannabis.
Understanding CBD – Learn everything you need to know about Cannabidiol.
How To Consume Marijuana – Joints, Bongs, Pipes, Dabbing, Edibles, etc. You will learn about the all options you have as a modern-day stoner.
Marijuana and the Law – Everything that you need to know about the laws in different states and how to handle your encounters with the police.
Marijuana Parents and Cannabis Kids – What to do and what not to do when you have kids around the house.
Growing Marijuana – Some basic information on how to cultivate this magnificent plant.
The History of Cannabis Use and Marijuana Prohibition – Marijuana usage through the ages, from ancient times to the modern days.
Cannabis Jobs and Careers – Do you want to work in the Cannabis industry? If the answer is yes, this section will be very useful for you.
After you go through all the sections you will get a Certificate of completion. It can be a nice mantle piece or you can use this certificate if you decide to apply for a job in the Cannabis industry.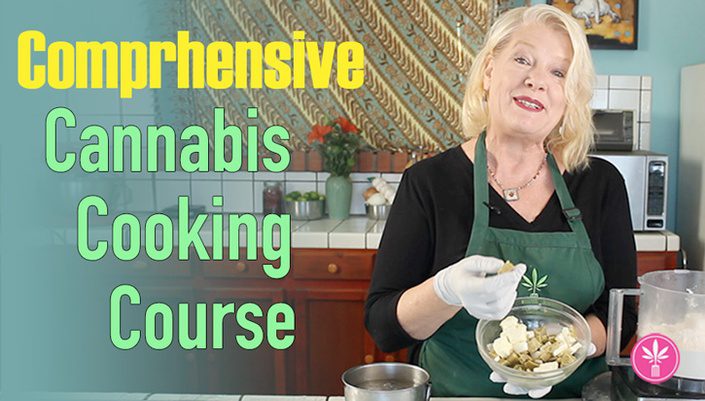 Comprehensive Cannabis Cooking Course ($149)
This course covers all the basics you need to know before making some delicious canna goodies in the kitchen. You will learn all the advantages and disadvantages of edible cannabis. What parts of the plant can and should you use? How to make edibles you can enjoy anywhere? Answers to all of these questions can be found in this great course. Why are edibles a great way to enjoy your favorite plant? These are just some of the reasons:
Longer lasting – While it takes longer for you to feel the effects of marijuana edibles, they also tend to last longer.  This is especially good news if you are dealing with conditions like pain, insomnia, anxiety, and more.
Economical – Because you do not need to cook with expensive top-shelf cannabis, and because the effects are last so long, cannabis edibles are one of (if not THE) most economical ways to take marijuana.

Discreet

 – NOBODY needs to know the food you are eating is infused with cannabis except you.

Highly Customizable and Adaptable

 – You can add cannabis to most ANY food, not just cookies, brownies, and gummies, so you can medicate and eat the foods you like or that your dietary needs require.
Consistent and measurable dosing – When you make your own weed edibles you can always be assured of getting the exact dose that you specifically need, time after time.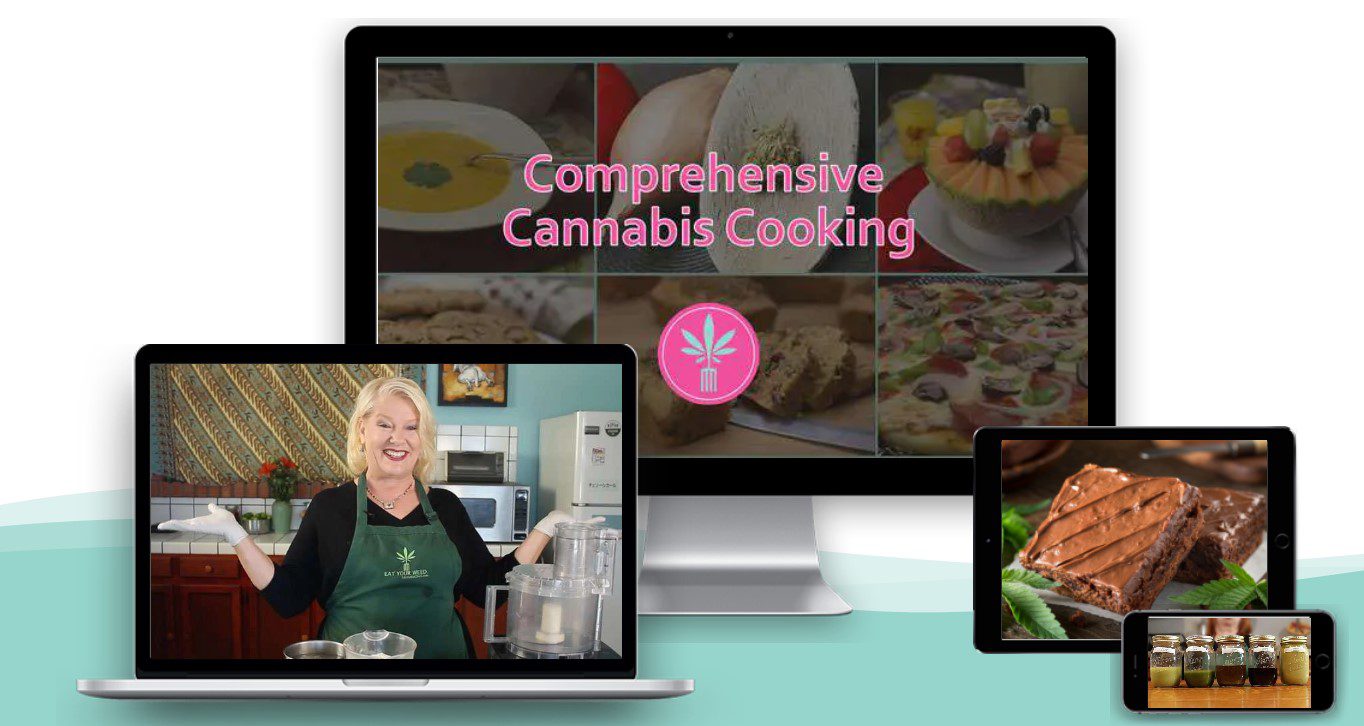 The course is divided into the following sections: 
Understanding Edible Marijuana – Learn what you can expect from using marijuana edibles.
What Type of Cannabis to Use for Cooking – Find out which parts of the cannabis plant you can cook with and how to use them most effectively.
Cannabis Cooking Temperature Considerations – Temperature parameters are essential to quality THC and/or CBD edibles. Find out how can a simple temperature mistake completely ruin your edibles.
Cannabis Edibles Dosing – Dosing can be very tricky. In this section, you will learn to determine a reasonable amount of marijuana to use for your needs. You will also learn to use the dosage calculator tool which comes free with this course.
Making Cannabis Infusions – A cannabis infusion is the end result of the process of infusing another substance, usually an oil, with the flavor and aroma of cannabis. In this section, you will learn how to make yours.
Cooking with Cannabis Concentrates – What are the essentials of cooking with cannabis concentrates? Find out here. Also, learn how to add them to your recipes and how to make kief.
More Ways to Cook with Cannabis – There are many ways to cook with Cannabis: Buds, tinctures, canna salt, and sugar. You would be surprised.
Adapting Your Recipes for Cannabis Cooking – Not all recipes can be adapted for Cannabis. Learn what you can and can not do.
Trouble Shooting and Frequently Asked Questions – In this section, Cheri Sicard answers all your questions.
BONUS Section – This section contains the guide to cannabis gummies, a terpene cheat sheet, and 4 cannabis e-books.
BONUS Section 2 – Cooking with CBD – Everything you need to know about cooking with CBD.
That's not all
If you buy this course you get the Ultimate Guide to Gummies for free.
Overall, the course is quite interesting and informative. If you want to make your own edibles, this is a great choice to learn everything you need to know about it.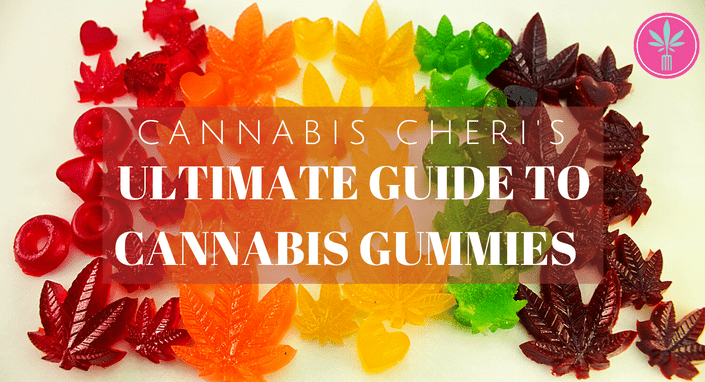 The Ultimate Guide to Cannabis Gummies ($59)
Making Cannabis gummies seems very easy at first glance, but is everything as simple as it seems? It's actually not. Without knowing some insider tips, tricks, and secrets, your cannabis-infused gummies may disappoint you. This course gives you the knowledge and gummy tips and tricks nobody is talking about.
This course will rid you of gummies that:
Dissolve into a gelatinous puddle at room temperature
Are an oily mess
Do not deliver the desired dosage or medicinal effects you need
Grow mold
Taste terrible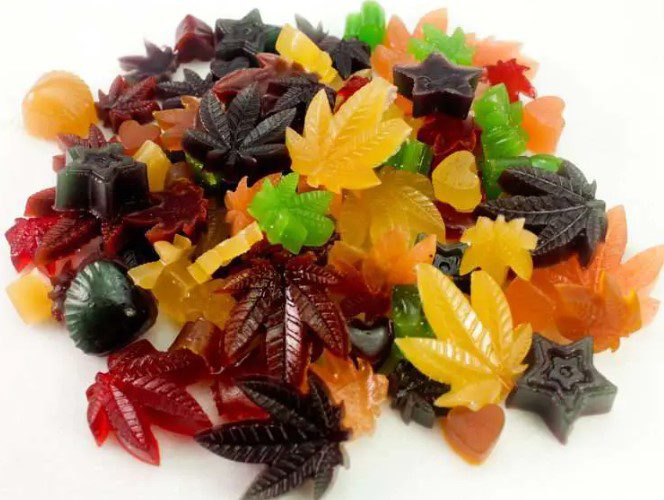 Cheri Sicard will teach you to what are the most effective ways to medicate cannabis gummies. What special ingredients to use? How to achieve that soft and chewy texture of your gummies? And the best part is that you will see Cheri do all of those things, not just talk about it. She will make some delicious gummies on the spot for you. At the end of the course, you can also find a nice mini cookbook with recipes for gummies. There is something for everybody! Hey, there is a section for keto/sugar-free gummies!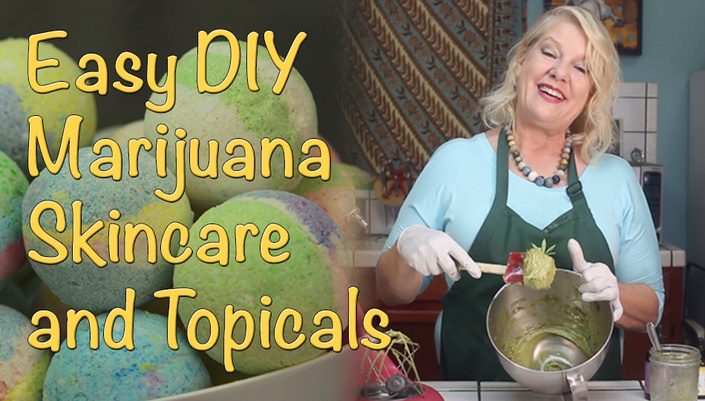 Easy DIY Marijuana Skincare and Topicals ($149)
Many users of topicals are tired of spending great amounts of money on THC Topicals. One of the solutions to that problem is to Make your own topicals. Making your own skincare products may seem very complicated but it's actually not. It's even easier than cooking with cannabis. Cheri Sicard did all the research and all the trials so you don't have to. All you have to do is watch a few videos and start making your own healing cannabis-infused salves, body butter, lip balms, massage oils, bath soak, bath bombs, wrinkle serums, etc.
Sections of this handy course are:
About Cannabis Topicals – Everything you need to know about them. What does cannabis science say and how to use it to your advantage?
Practical Considerations When Making Topicals – Safety tips for making homemade cannabis skincare products.
Topicals Dosing – How to calculate the best topical dosage? You will also have a handy online calculator to help you.
Topicals Making Tools – Learn what tools you can use to make your homemade topicals and skincare products.
How to Add Cannabis to Topicals – In this section, you will find out what are the various types of cannabis you can use to make topicals.
Topicals Ingredients – Practical considerations when choosing ingredients for topicals.
The Essentials of Essential Oils – How to best use essential oils and add some spice to your topicals.
Topical Making Tips and Techniques – Actual hands-on demonstrations for how to make THC and CBD bath bombs, bath salts, massage and roller ball oils, wrinkle serums, salves, balms, lotion bars, speed sticks, lip balms, body butter, natural sunscreens, and sexual lube, and more.
Bonus section: 
Making Cannabis Suppositories – THC and CBD suppositories are essentially strong topicals that are used internally, either rectally or vaginally, to provide pain relief and muscle relaxation.
Over 60 Topicals Formulas – While the course gives you the knowledge you need to create your own signature cannabis topicals, they have also included over 60 tested formulas for my personal favorite THC and CBD bath bombs, bath salts, massage and roller ball oils, wrinkle serums, CBD and THC cream for pain, marijuana salves and balms, cannabis lotion bars and speed sticks, canna lip balms, body butter, natural sunscreens, and sexual lube.

Our final thoughts on Cannademy courses
Cannademy offers really interesting courses that can be useful for both beginners and seasoned marijuana users. Some folks interested in the courses might say they are a bit expensive but hey, you can always wait for some sale on Cannademy.
Also, Cannademy is offering a discount for all Dabconnection readers. Use code DABCANNADEMY15 to get 15% off all site content.
You can find out more about Cannademy here.
What do you think about their courses? Let us know in the comments or on our forum.