REVIEW OVERVIEW

SUMMARY
Let me start by saying that when it comes to any product that promotes more sleep…I am the target audience. One restless night has turned into many…thanks, anxiety. Melatonin gummies have little to no effect on me; they're basically just candy at this point.
So, when it comes to things that are supposed to give you a good night's rest, I always assume my overthinking brain will win again, and I'll be tossing and turning per usual. Well, oHHo's CBD Sleep Kit did not win the battle with my insomnia, and I did not get much sleep, so if you have a sleeping disorder, this is probably not for you. 
Check out our oHHo Sleep Kit & CBD Edible Dots video review here.
Pros:
Cute packaging that's good for the environment
Tastes good
High potency
Cons:
Doesn't work for sleep disorder
Not enough items in the kit
Too expensive
Recommendations: Make the product more affordable, or add more things to the kit.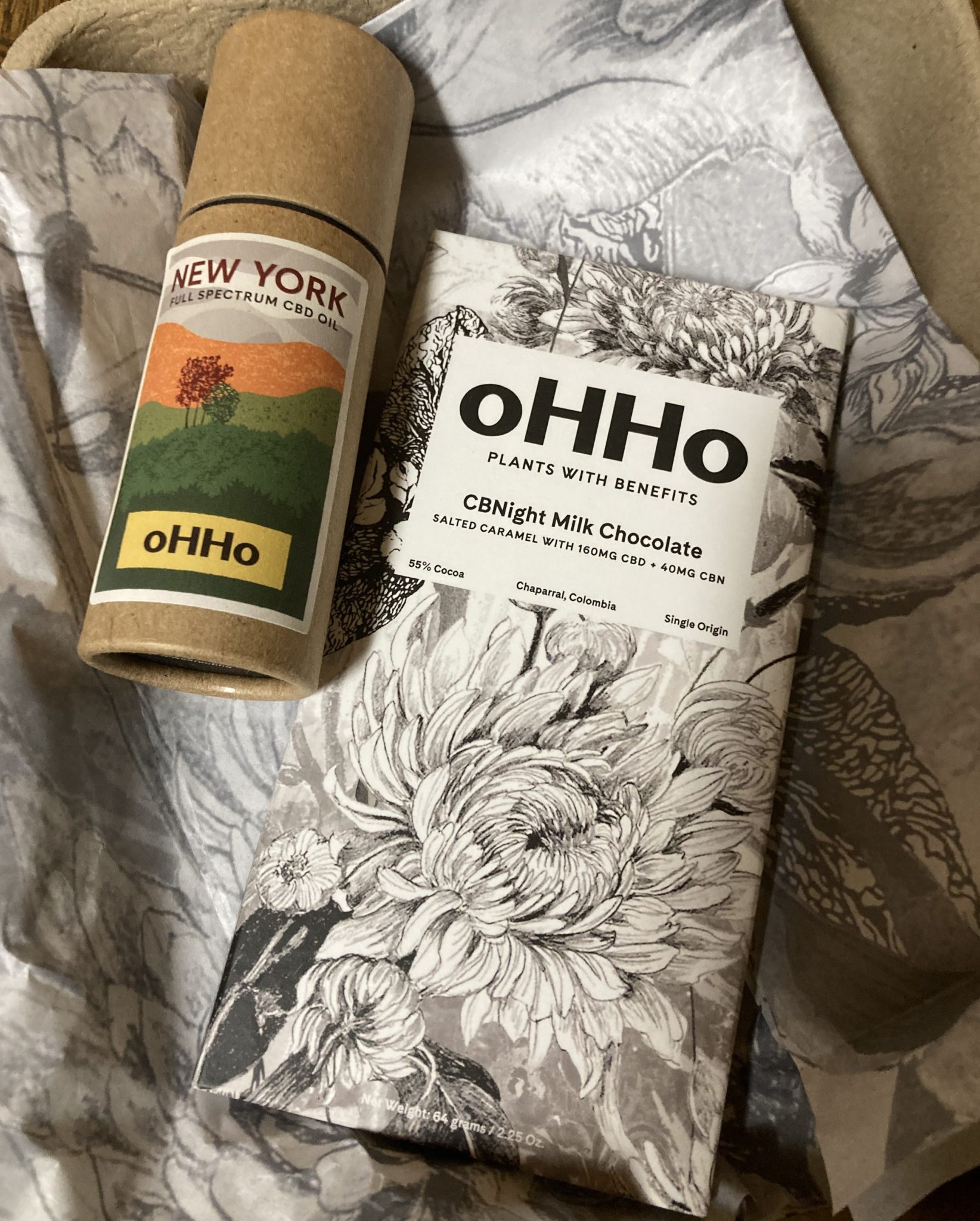 The packaging is gorgeous and good for the environment
I wish all things I ordered online came wrapped in a nice bow. I mean, online orders are like a gift to yourself. Well, oHHo definitely gets an A+ for presentation because the kit came partially wrapped in a classy floral wrapping paper that doubles as detailed instructions. Your Sleep Kit also comes wrapped in a recyclable carton, all topped with a cute oHHo bow.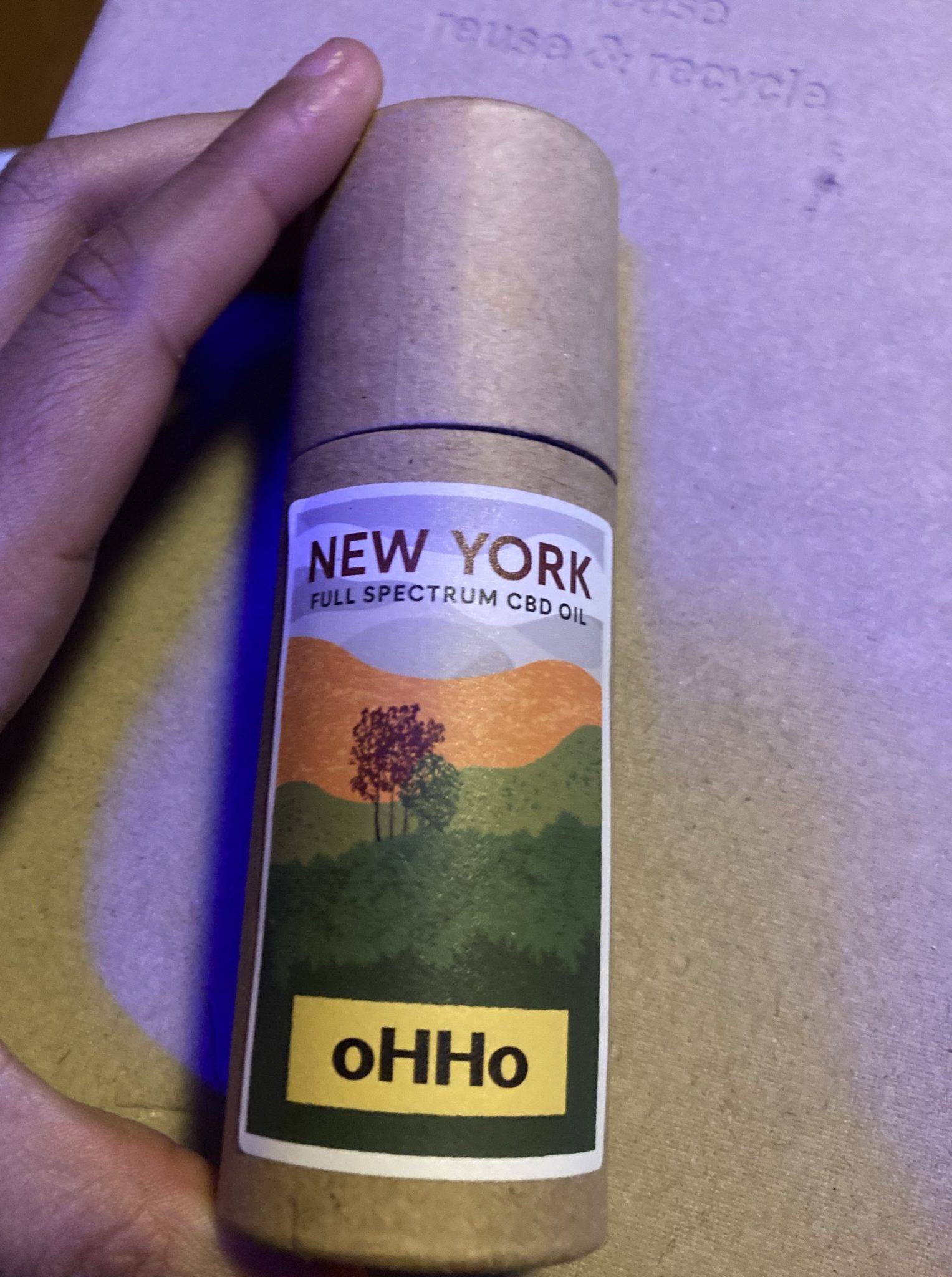 The kit should have more items for the high price tag
The oHHo Sleep Kit comes in at $85.00 for just two items. The high price is because of the 15mL Full Spectrum CBD Oil in the NY flavor, which goes for $85 by itself. I wouldn't want to pay more than $40-50 for CBD oil, so $85 (Full price $107.00) is definitely way overpriced, in my opinion. Of course, potency also comes into play with the price, and the 15mL CBD Oil is pretty potent at 75mg of CBD per 1mL. 
You also get a CBNight CBD Chocolate Bar edible, which normally costs you $22. So the bundle does give you a $12 discount, but I still feel I can't justify shelling out almost $100 for just a CBD edible and CBD oil.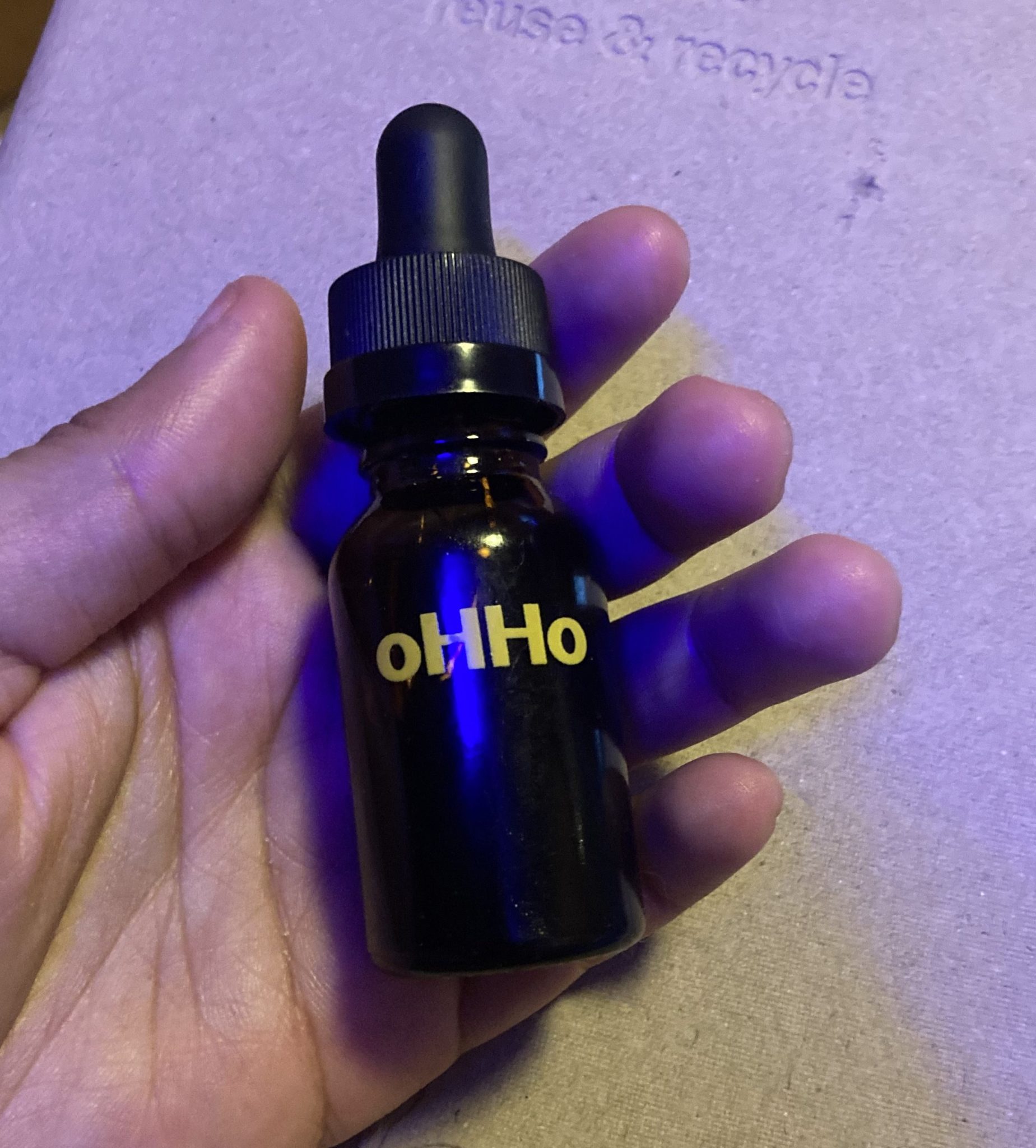 Luxury taste with no additives makes it easy to consume
Both the chocolate and the NY CBD Oil taste very luxurious. The website compares their oils to the experience of tasting wines from different regions. They describe the NY CBD Oil taste as woody, hoppy, sweet, rose, and pine. The NY CBD Oil has a very understated taste, but you can definitely taste notes of pine, and it was very woody. 
The sleep kit makes me feel chilled out, but not sleepy
If you want to feel chill then the oHHo Sleep Kit is for you, if you want to sleep then you might want to opt for another option.
It's possible that the sleep kit didn't work on me because my insomnia is the final boss of all insomnia, and it could make someone else fall asleep. But for me, it didn't do the job. Maybe they should call it the calm or relax kit, but sleep…not so much.
NOTE: oHHo suggests taking it multiple nights in a row to get sleep, but I used it three nights in a row to no avail.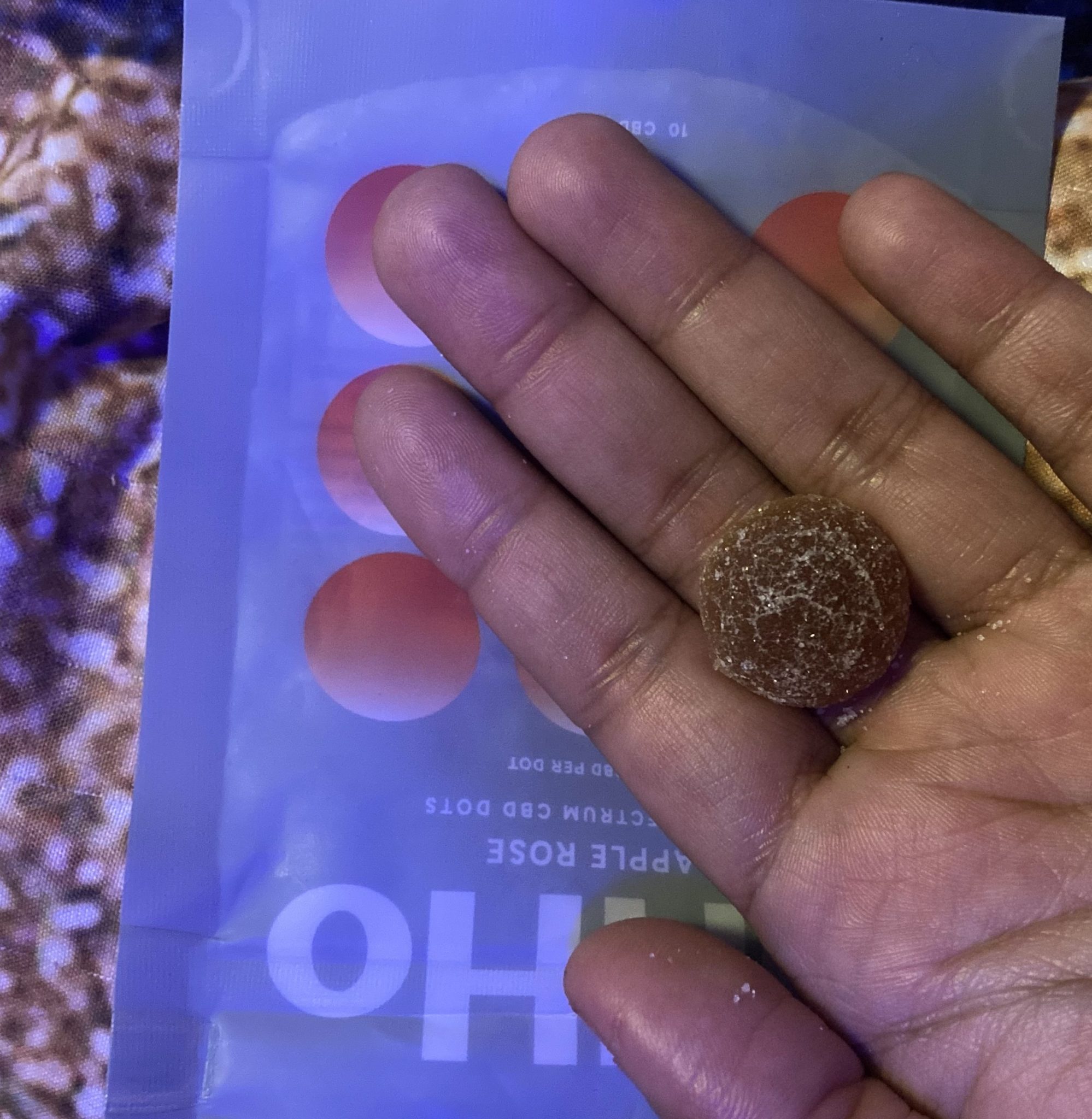 The CBD Dots taste good and make you feel a muted calm, but they aren't that strong
oHHo also sent a 10-pack of their Apple Rose Full Spectrum CBD Dots edibles. They're packed with 15mg per CBD Dot. I started with one dot and definitely tasted the apple puree, lemon puree, and rosewater that was used in it. But, it definitely had an overwhelming hemp taste. So, if you like your edibles with the old-school hemp taste, you'll get that with these.
I didn't feel much with 15mg, so I ended up eating about three before feeling something. After three I felt slightly relaxed, but they aren't the strongest. For the high price of $30 a pack, I'd definitely skip these.
The sleep kit and dots have an air of luxury but are too pricey for the effects.
The presentation for the sleep kit definitely looks good, but for a $107 sleep kit and/or $30 Apple Rose CBD Dots this seems like a bit too much to pay for not much of an effect.
You can find out more about oHHo products here.