REVIEW OVERVIEW

SUMMARY
This week we will take a look at the Chocolate CBD-Powered Protein Blend from Maialife. This protein blend is a plant-based, CBD-powered supplement that claims to support any daily wellness routine. It boasts 25mg of CBD, 15g of plant protein per serving a unique amino acid blend, and an advanced adaptogen blend containing over ten mushroom varieties. Today we will examine the pros and cons of this product, Maialife CBD-Powered Protein Blend, Chocolate flavored.
Pros:
A great blend for focus
Contains CBD
Low fat, low sodium
Low protein
Vegan friendly 
Cons:
Recommendations: Some improvements to the flavor would be great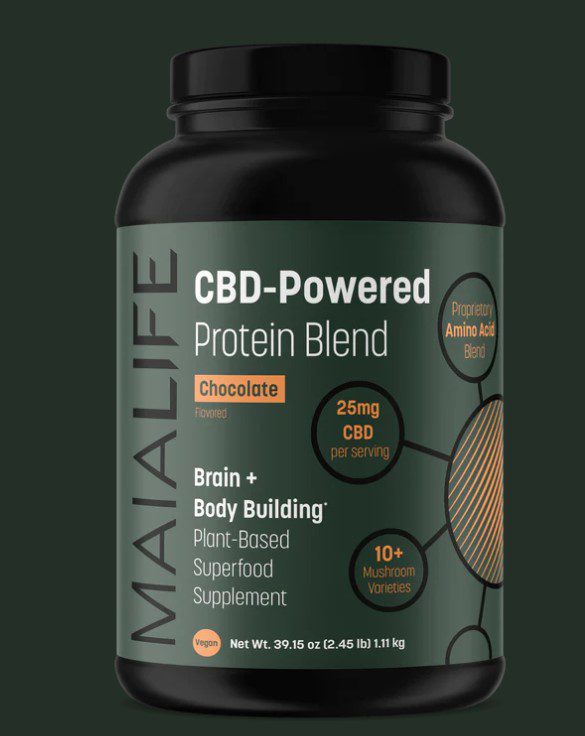 A balanced blend of Mushrooms provides a great focus
This blend contains fifteen unique mushroom powders which provided me with a noticeable increase in focus and brain power. At first, I wasn't too sure that this product helped in regards to lifting any brain fog because although I could taste the mushrooms, I didn't really feel the benefits. After a few days of regular use, the improvements began to become clear. I woke up easier with a bit more motivation to tackle my obligations and go to work and after the day was over I didn't feel as fatigued mentally as I usually do.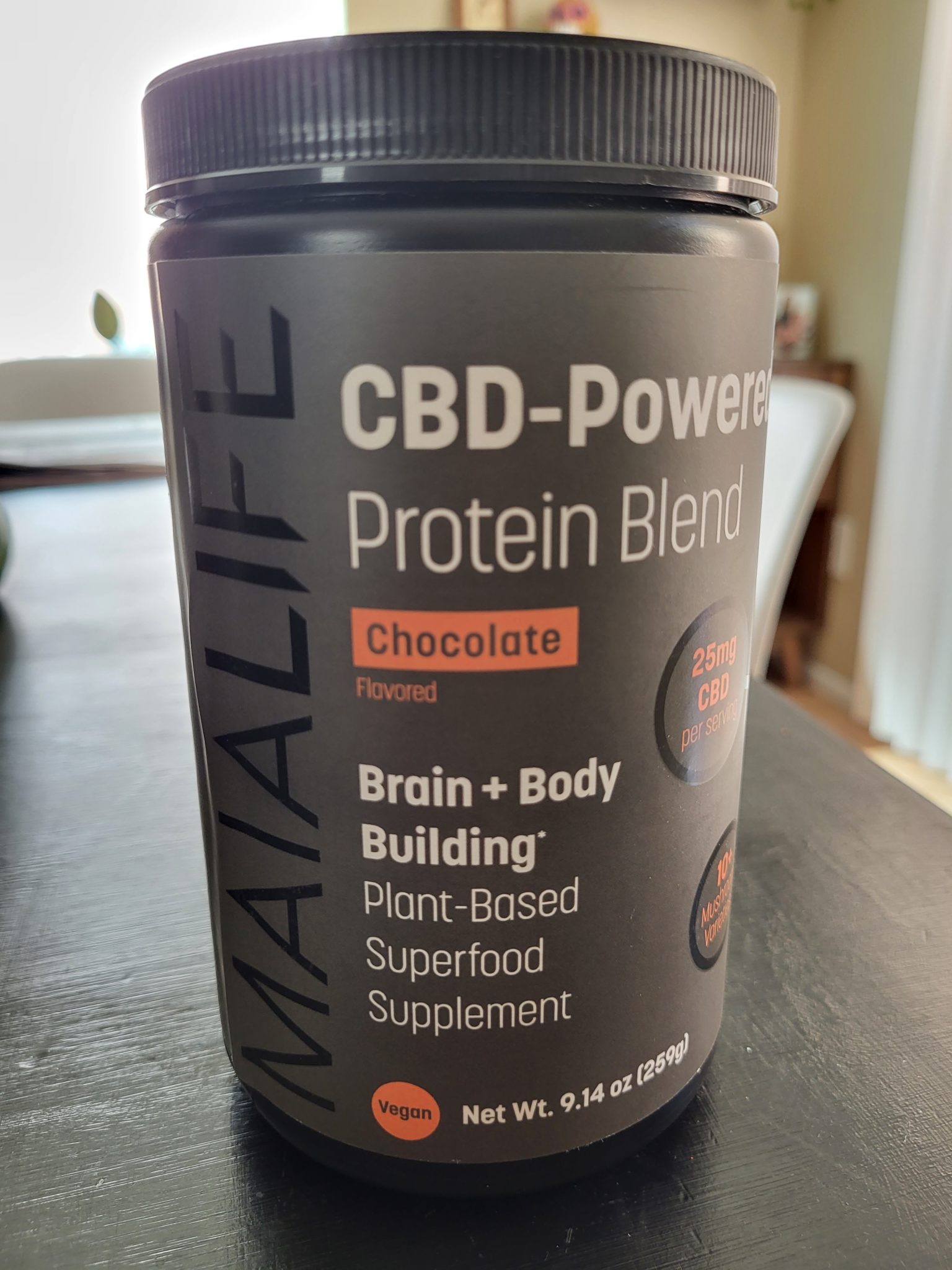 25mg of CBD adds a little calm to take the edge off
It's in the product name, it's why we are reviewing it here, it's CBD. Protein powders, pre-workout powders, coffee, and other mushroom blends usually give my body more energy than I know what to do with. I get jittery or stomach aches or crash out of nowhere. This blend adds CBD and it works out great to relax your body enough so that the other ingredients don't work harder than they need to.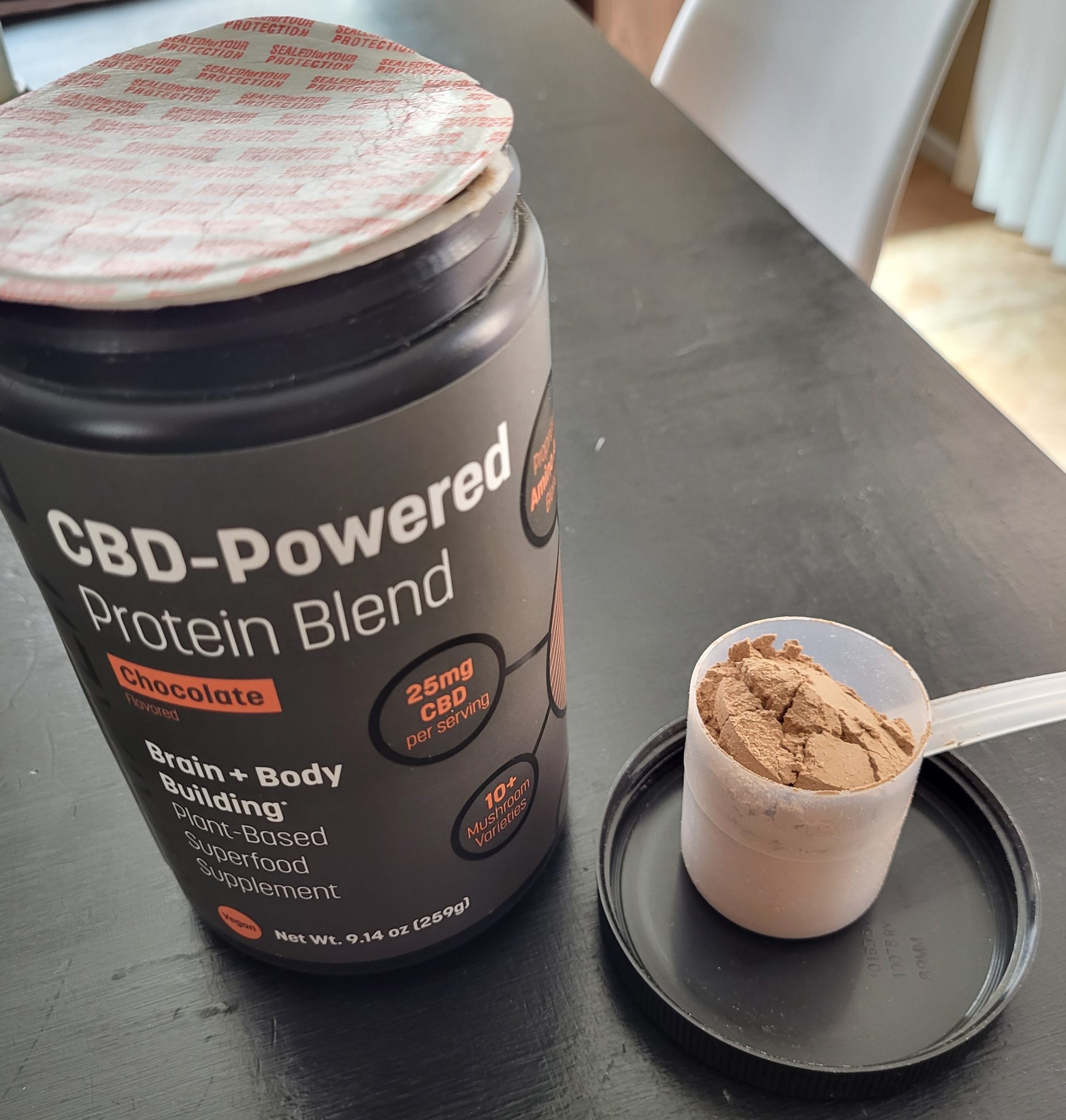 2g of fat and low sodium makes this a worry-free supplement
Other protein powders tend to pack more protein than necessary into their products. This is because your body doesn't absorb every single bit and generally people use protein powders to load up and get big. That leads to the chalky, whey taste that makes most powders unappealing. Maialife decided to go low on protein, 
low on fat, and easy on sodium which means better taste and no second guessing whether this health product is actually healthy. Of course, it's healthy, it's Vegan.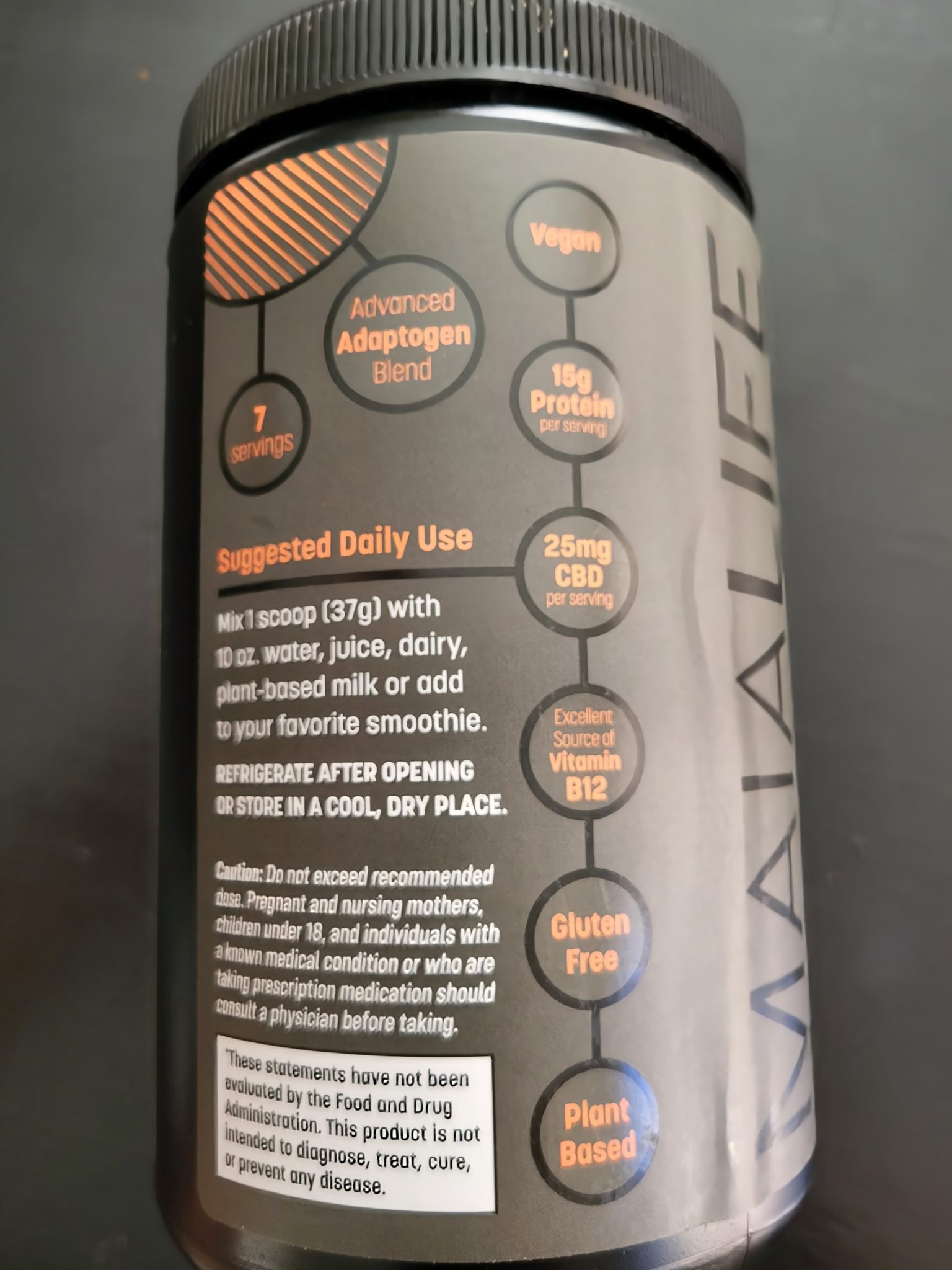 Vegan-friendly and GMP certified
All the ingredients in Maialife CBD-Powered Protein Blend are plant-based and many are organic. They are blended and packaged here in the U.S. at an FDA-registered facility, though the ingredients range from around the world. Like many similar supplements, the FDA has yet to evaluate this product's claims. It is recommended that anyone under 18 and pregnant or nursing mothers consult a physician before using this product.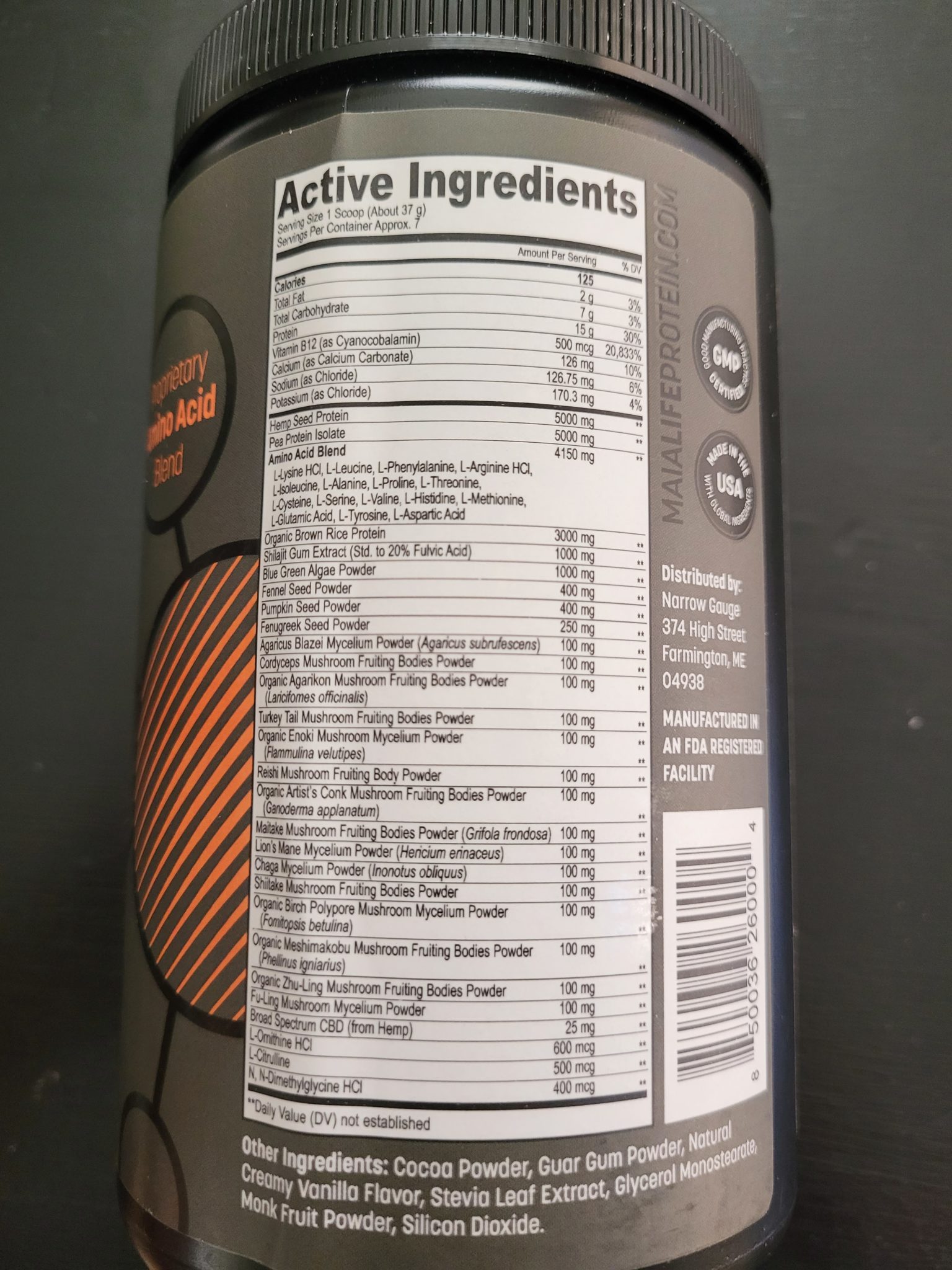 The price may be prohibitive for some…
I received a 9.14 oz or 259 gram supply to try. This size lasts seven days and lists for $24.99 on Maialife's website. The 30-day supply costs $89 for the original blend and $98.99 for the enhanced chocolate flavor formula. I know CBD products are pricey, so this actually is not that bad when you factor in the health benefits, but spending that amount monthly or weekly may be steep for a lot of us. If it were delicious instead of just palatable, I would say it's a steal, however…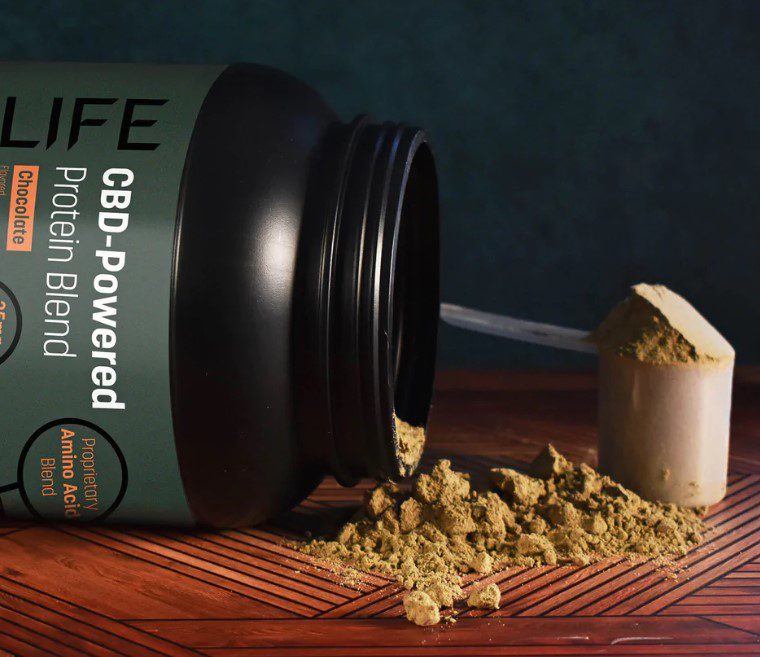 Tastes better than similar products, but doesn't taste all that great overall
I know supplements like this are more about the health benefits than anything, but you can't get any benefits if you dread ingesting the powder due to taste. Thankfully, this product is better than similar products I have had, but that isn't saying too much. It isn't as chalky as protein powders or as earthy as some mushroom supplements which is great, but instead, it's just a little chalky and a little earthy and there is that whey protein aftertaste. Again, all of these are much more subtle than other products so don't let this discourage you. I recommend you mix this into some milk or a shake, anything with a flavor that helps mask the natural aftertaste of the protein and mushrooms. The water was not the best. That said I was still able to consume and enjoy the benefits. Maybe I'm looking for a flaw.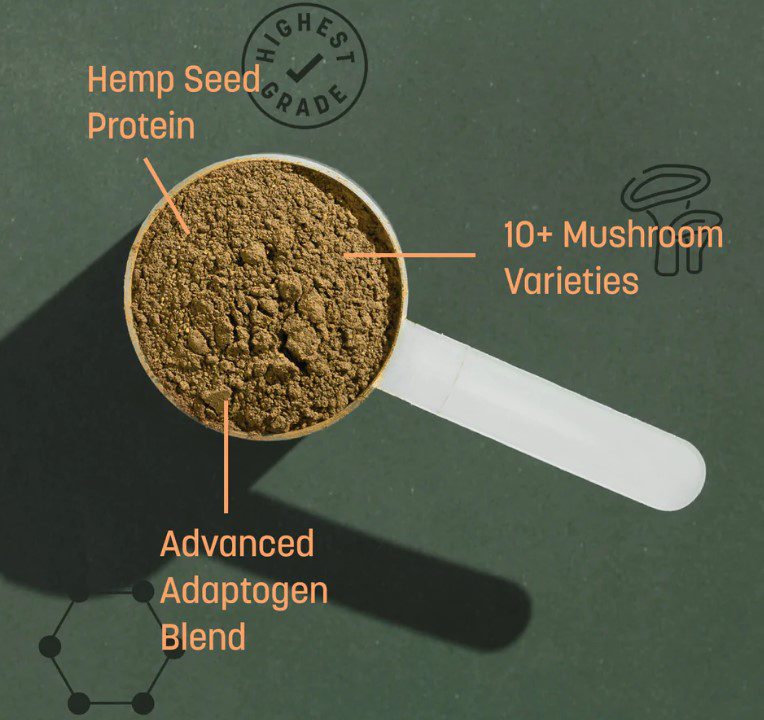 Overall a fantastic blend of Brain and Body supplements, but taste and price may limit its appeal
We all know staying healthy and eating right is expensive, especially recently, so I'm not surprised that keeping this product in your home for daily use will cost a pretty penny, but is it worth it? I say it is if you are looking for a product to help you build lean muscle, feel energized, focused, and relaxed, and you don't mind sacrificing some flavor and/or spending a little extra.  If you're looking for a replacement for another blend you already spend $90 a month on, then this is as complete and effective a blend as I've seen.
You can find out more about MaiaLife products here. You can use coupon dabconnection15 to get 15% off all prices.
Have you tried the MaiaLife protein blend? Let us know in the comments or on our forum