Lion's Breath has been a vape cart brand drifting around in the background of the vape community. We can't find any verification that such a brand exists now, and dubious claims to it ever having existed.
Lion's Breath doesn't appear to have any contact info
No official website (Now a BLANK website), no contact info, and no apparent social media. The whereabouts of this company or who might be in charge of it are a complete mystery.
UPDATE: 12/05/19 – Thanks to some comments pointing us in new directions, we did get a couple more leads as to whom the owner of this brand may be. That happens around here one in a hundred times maybe. However, see the update below, because we're nowhere close to confirming a legit brand here.
Yet the cartridges keep showing up
A Reddit post from a year ago is our first clue, where somebody asks about Lion's Breath cartridge safety. Two very interesting things here. First, the Instagram link the inquirer posts is now a dead link. Second, the top reply is from someone saying they're affiliated with "the Lions Breath company," and answers some of the concerns. We've reached out to that poster and have so far not received a response.
That Reddit poster goes on to say "We've only done a soft release of about 15k carts with a temporary label." This could be a sign that at one point this was a real brand. In any case, there doesn't seem to be a Lion's Breath brand now, so how do we explain these boof retailers selling cartridges right now?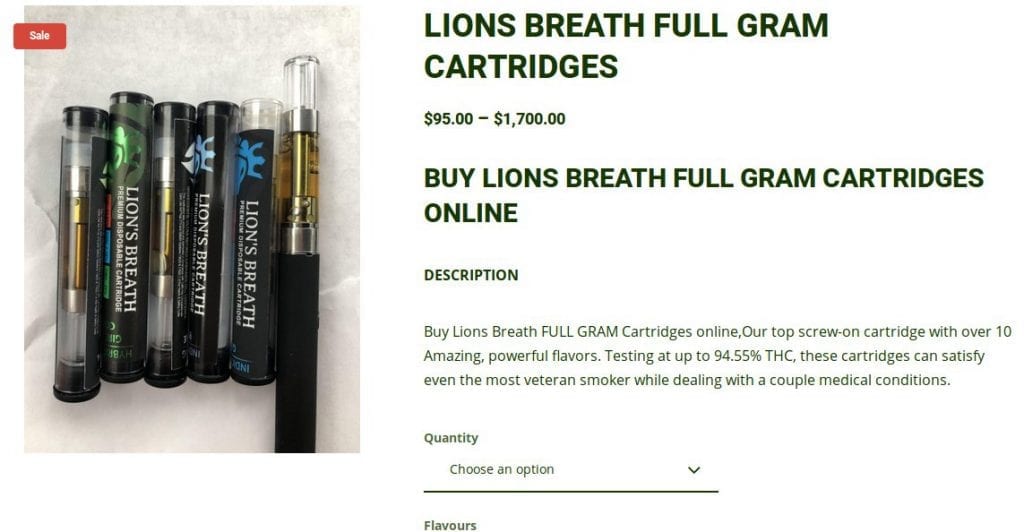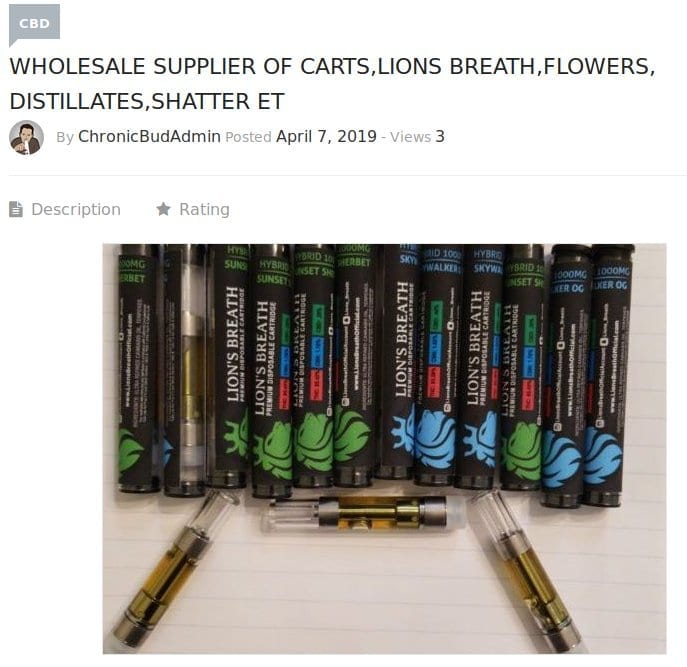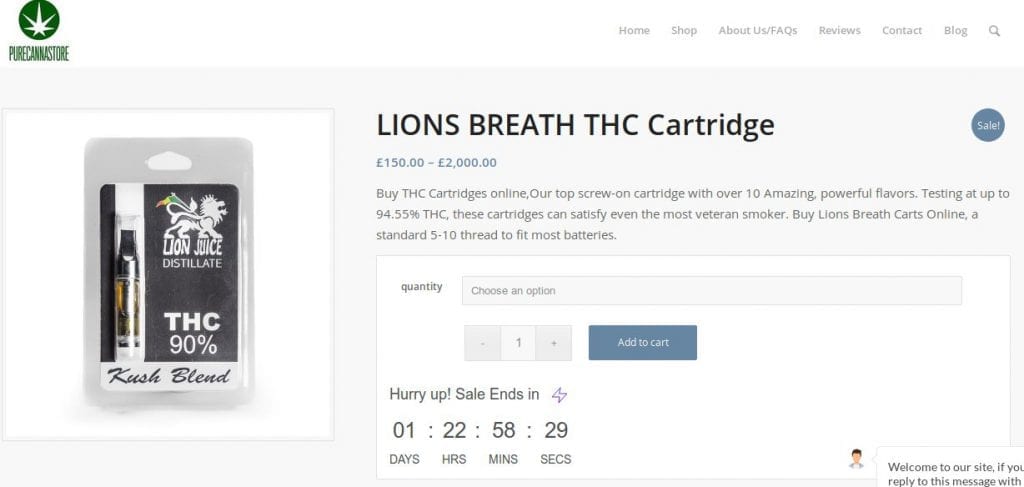 Reddit posters ask about them now and again: "Fake or real?? It's a lions breath and I'm from an illegal state," "Lions Breath," "What do you guys know about lions breath?" These are all from the past 25 days as of this writing. Therefore we know they're making it out to the street presently.
This YouTube poster seems equally skeptical:
As he points out, there are no empty carts under this brand for sale on Alibaba or DHGate. Those are indeed the "usual suspects" for a black market and counterfeit vape cart brands, but we have noticed misses for those two sites with a couple of other brands lately. Maybe there are other ways empty carts are getting into the country now that so much media attention is focused on them.
Update 2/17/2020
New packaging for Lion's Breath pops up. Apparently, every street brand is going to use QR codes now. As we mention elsewhere here, the URL "lionsbreathofficial.com" leads to a BLANK 404. If a company can't afford the $3 a month to Go-Daddy to keep a one-page "yes we exist" site going, God knows what they're putting in your lungs. On the other hand, why go to all the trouble of misleading people? Because it isn't enough to send you to the hospital, they also want to make your final hours frustrated and outraged, that's why!
Update 06/05/20:
The latest redesign for Lion's Breath packaging, including a whole box now, has been spotted on DHGate complete with the "verification" system.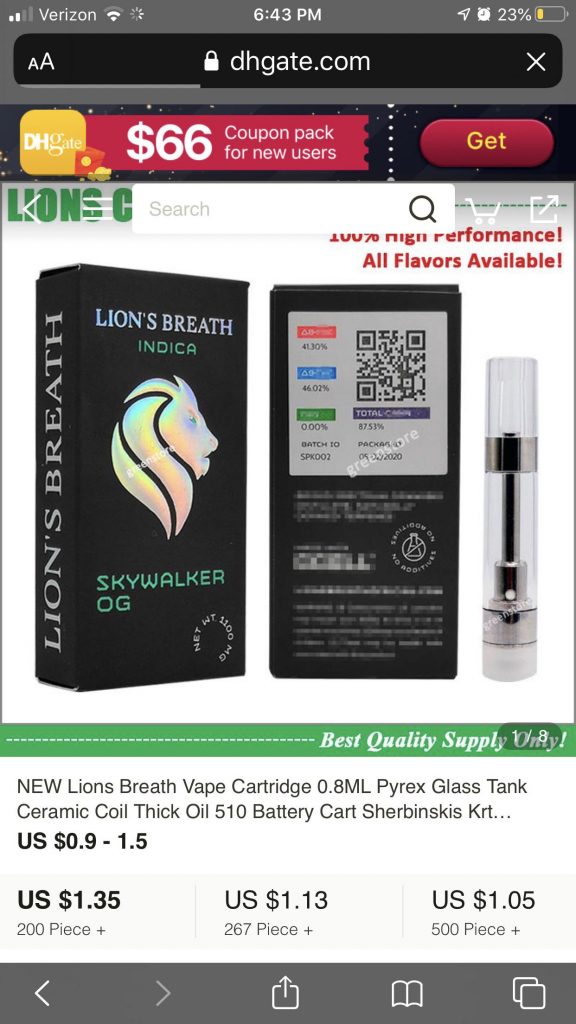 Lion's Breath: Are any of these you?
Now, we did run across an apparent weed strain called "Lion's Breath," at this seed-finder website in the EU. That being said, a website from the Jurassic era being the only reference doesn't make for a huge vote of confidence. The strain is claimed by one "Bean Boyz Genetics." When we went looking for them, we find a Facebook page. And on there, we find this story posted by the official account telling a heart-tugging story about somebody's time in prison…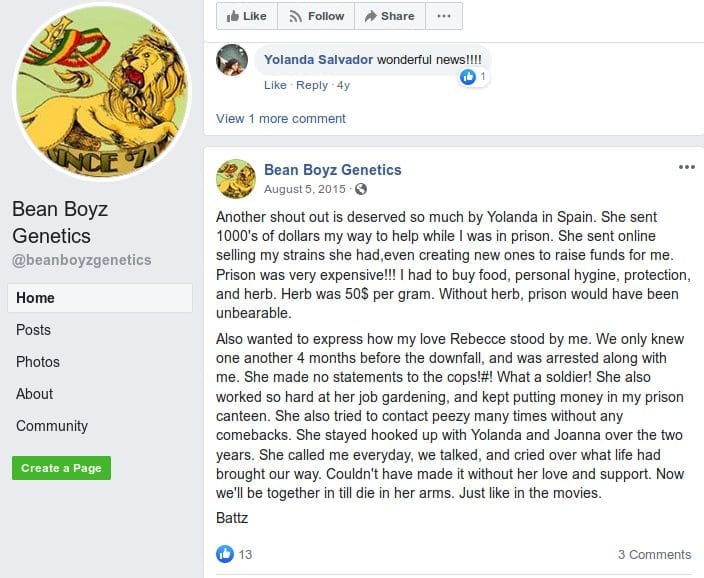 So maybe we can call that trail cold for now.
The obligatory Instagram hashtag seems pretty darn confused. There's also a Yoga pose called "Lion's Breath." The Instagram tag shows a mix of black market cart brands (hello again, Dank!), yoga, and actual lions. One thing there is not is any sign of a company making a vape cartridge called "Lion's Breath."
Other ghost leads:
 One Reddit post from a year ago showed an Instagram account for Lion's Breath, now defunct.
There's a #lionsbreathofficial on Twitter, no posts.
The commenter here directed us to SnapChat: We tried the search for all of "lion's breath," "lionsbreath," and "lionsbreathofficial." Nothing was found, not even a lion's sigh or a lion's hiccup. We'll grant, that we're not Snapchat experts, but the ephemeral nature of the content on the platform makes it a poor choice for being the sole official channel of a purported company anyway.
Finally, there is a Facebook account for @LionsBreathProduction, and it even talks about producing "juice," so for once we thought we'd finally tracked down a source. The photo does not show anything remotely like this packaging, and nothing like these cartridges is mentioned on the site. For all we know, they could be the source anyway.
UPDATE: 12/05/19
"This just in:" We have been given a new lead to a possible (?) owner of this brand, but all this did was thicken the proverbial plot.
To start with, here is the Instagram account @lionsbreathofficialrep, which posts actual lab test results for pesticides on a Lion's Breath cartridge. The test is from Infinite Chemical Analysis Labs and we even called to verify that this test was legit. The same account also posts an Instagram slideshow for a test done this time with Encore labs, on a separate Lion's Breath cartridge.
So far, so good. The only problem is that there's no NAME or ADDRESS on the test pages for the party who requested the test. The Encore test page even has a line where it looks like the address was, but it's been removed, leaving only ", CA 90036."
Who brought them in?
We know the cartridges didn't walk in the door by themselves.
Both Infinite Chemical and Encore are located in Southern California, so we can probably peg the party behind Lion's Breath as somebody in California. The zip code 90036 checks out as central L.A.
Furthermore, recall back when we did this post there was an Instagram account that was closed by the time we found it. Now we found out about this new account, and we found two more. One is stamped on the Encore labs test pages, @lionsbreathofficialaccount. A different account from "officialrep," maybe they're related. That account is set to private. We also found @worldwidelionsbreath, a blank Instagram account with no posts. But still using Lion's Breath logo.
Street brand or trying to get legit
We're guessing this is either a street brand or a company trying to go legit as soon as they get the paperwork filed, but the fact that we have people already buying these carts from somebody out there tends to knock the credibility for a company trying to go legit.
Our troubles begin when we have a street brand launched and already selling products, unregistered and unlicensed, which is then free to be claimed by anyone out there. You, me, or anyone could pick up a Lions Breath cartridge and fill it with Slurpee from a 7-Eleven machine and take it to a lab for testing, but that doesn't mean anything to anyone who's smoked one. Counting our first round of investigation and now our prying into these new details –
four Instagram accounts
the guy on Reddit who claimed to be a rep
the person who claimed the brand on Snapchat
the Twitter channel
the Facebook account which may or may not be related.
That is seven, maybe eight claimants to the Lion's Breath brand – with no address, no license, no LLC, no website, no name…
Hello, anybody know who Lion's Breath is?
If you'd like to join our search for the missing company behind this brand, you may enlist in the comments below or on our cozy forums.