REVIEW OVERVIEW

SUMMARY
What's up hash heads!? Got a cool new review for you all. Today we're reviewing the kuLi v2 rainbow kit. Brand new variable voltage kuLi. It comes with the kuLi koiL QUARTZ and an extra original double ceramic kuLi koiL.
Check out our video review of the kuLi v2 Rainbow Kit here.
Pros:
Super easy to use
Sleek, small form factor
Produces a lot of vapor
Preheat function
The battery section can be used with an optional hot knife attachment
Decent battery life
Comes with an extra ceramic coil
Cons:
It may seem a little expensive to some at $59.99
Mouthpiece gets hot with repeated use.
Can be a bit hard to clean the coils unless you Qtip them while warm. Else 99% ISO Alcohol can be used to soak them. Let dry for 24 hours before use.
Recommendations: If you could clean the kit more easily that would be great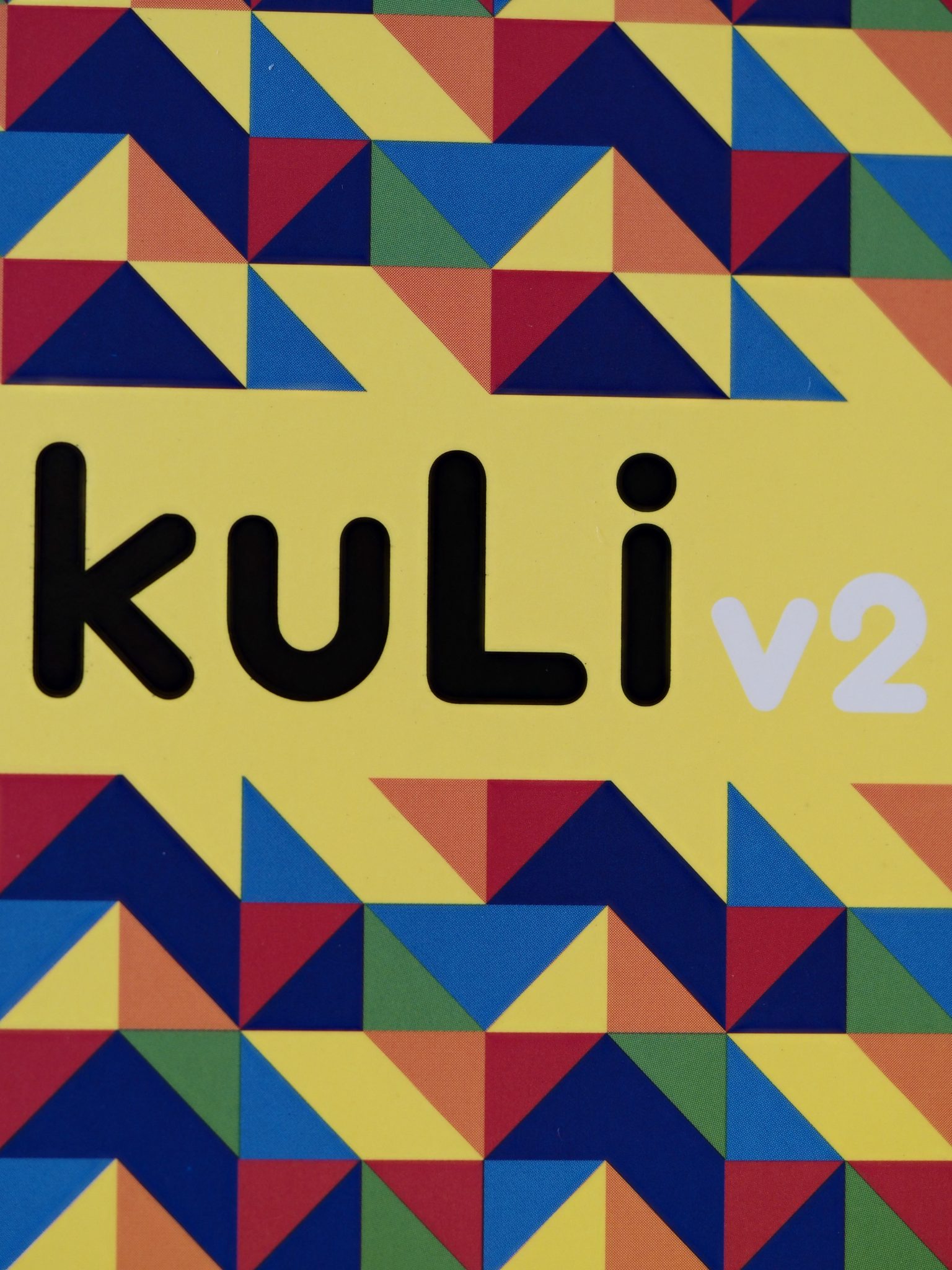 Small  and sleek but produces a lot of vapor
This loud, rainbow-wrapped e-dabber by kuLi may not be stealthily colored with its bright decor, but I assure you the size isn't nearly as loud. The slim, Juul-like form factor allows for discreet use, whether out and about or at home. While small, there is nothing tiny about how this device performs. At $59.99 it isn't the most affordable device we've seen, but doesn't break the bank either. Price/performance wise I'd say it's one of the better devices I've used. 
This e-dabber chucks big flavorful clouds! I was extremely impressed. I've tried a few electronic handheld e-dabbers and they've never lived up to the hype. Oftentimes barely able to vaporize the concentrate or produce much flavor/vapor. Not a problem with the kuLi. Their new quartz double coil really rocks.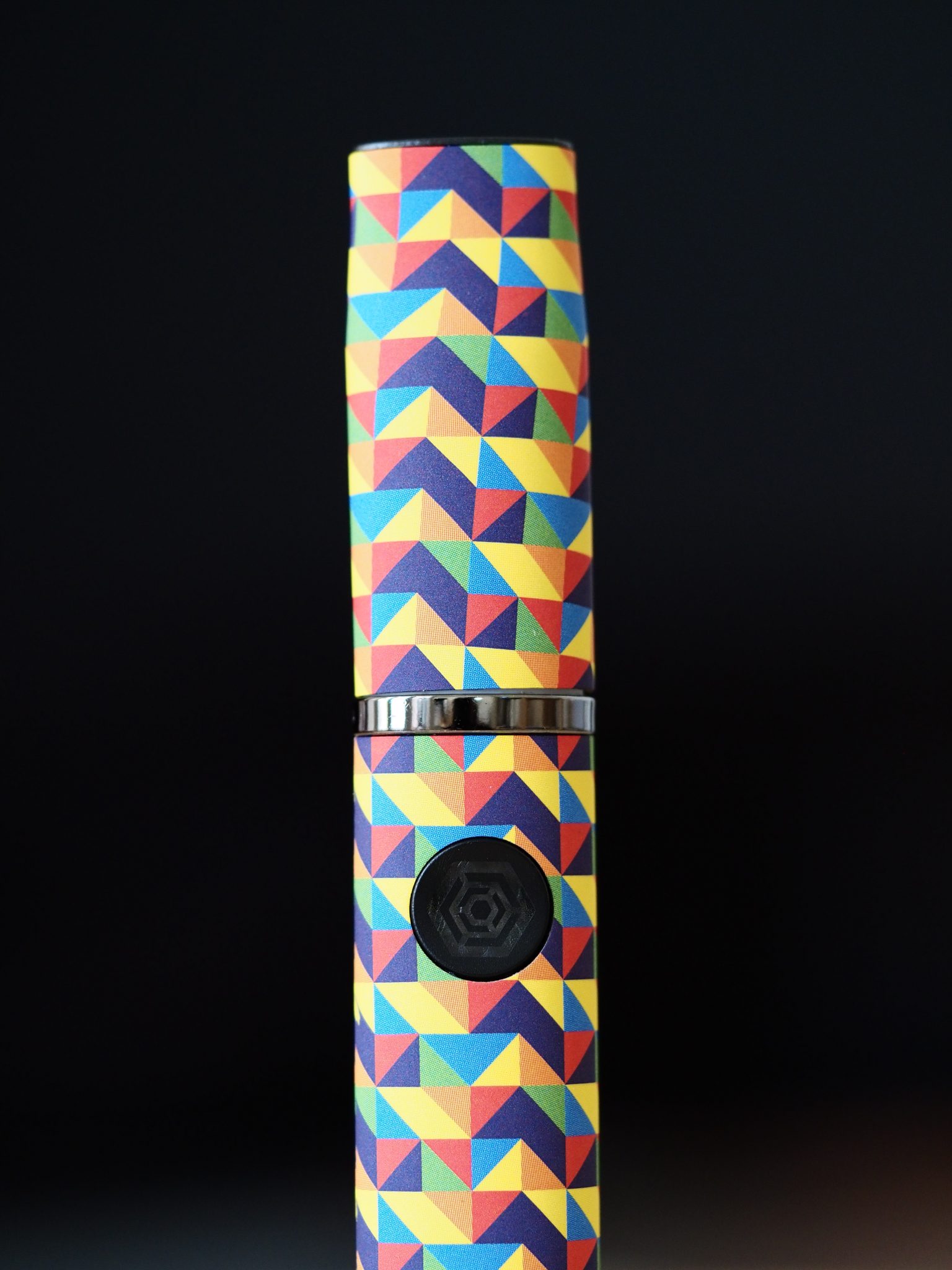 Inside the box
The kuLi v2 kit includes the following: kuLi v2 battery and mouthpiece, original ceramic kuLi koiL, kuLi koiL QUARTZ, dab tool, USB to USB-C charger, 3 silicone mouthguards, and a manual. The device has 4 heat settings, plus a preheat mode, which is awesome. I found that going in cold yielded significantly less vapor than if I used the preheat function. As an added bonus you can pop off the vaping chamber and attach their optional kuLi dRIP hot knife tip for those harder to work with concentrates!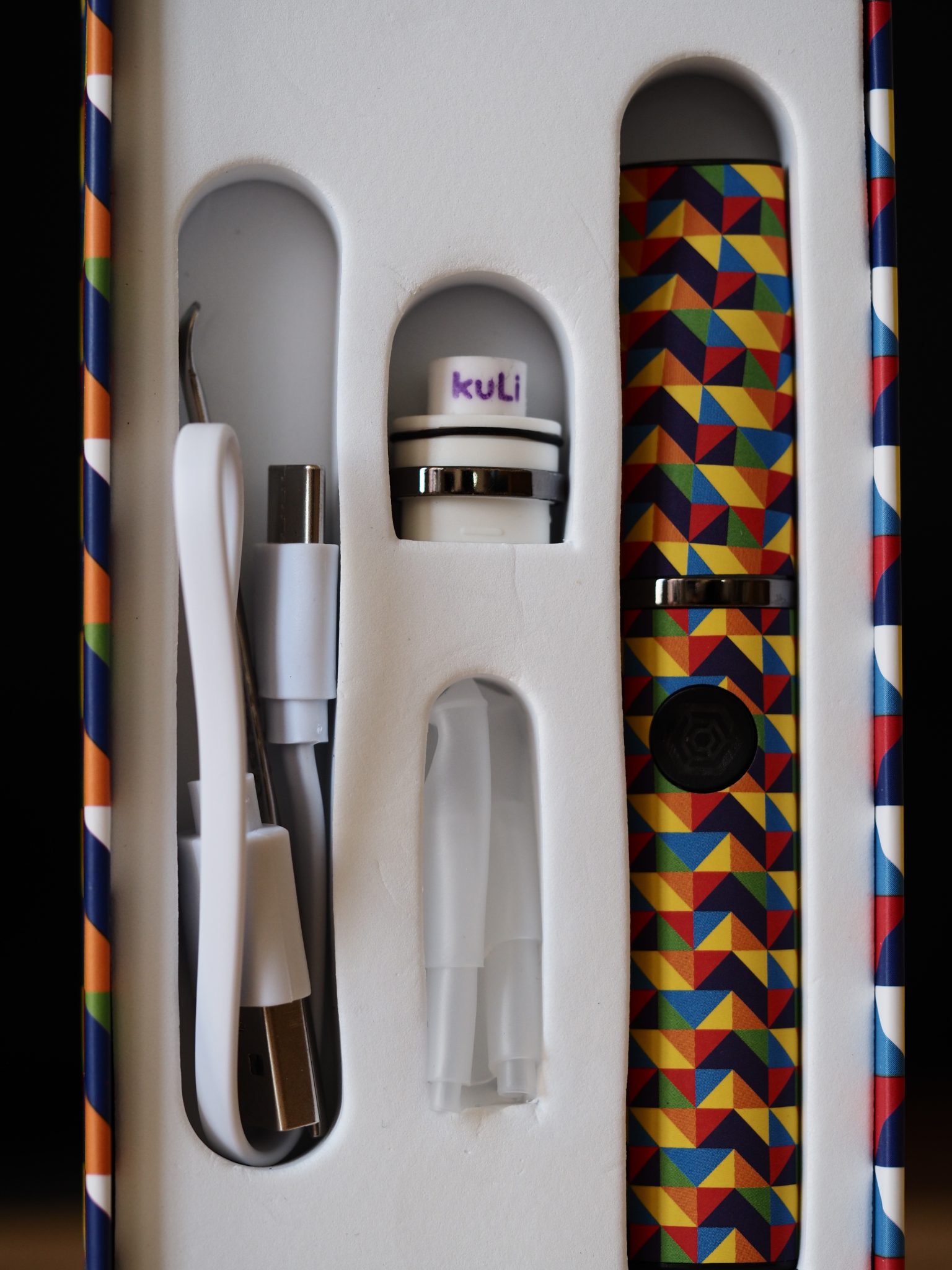 How to use it
To use the device all you need to do is quickly press the button on the front 5 times. Once turned on, go ahead and load your concentrate using the included dab tool into the bucket. Try to get it over the coils as much as possible. Replace the mouthpiece and double-tap the button to activate the preheat mode. After about 5-10 seconds of preheating, I generally try to take a dab to see if it's hot enough, which it usually is.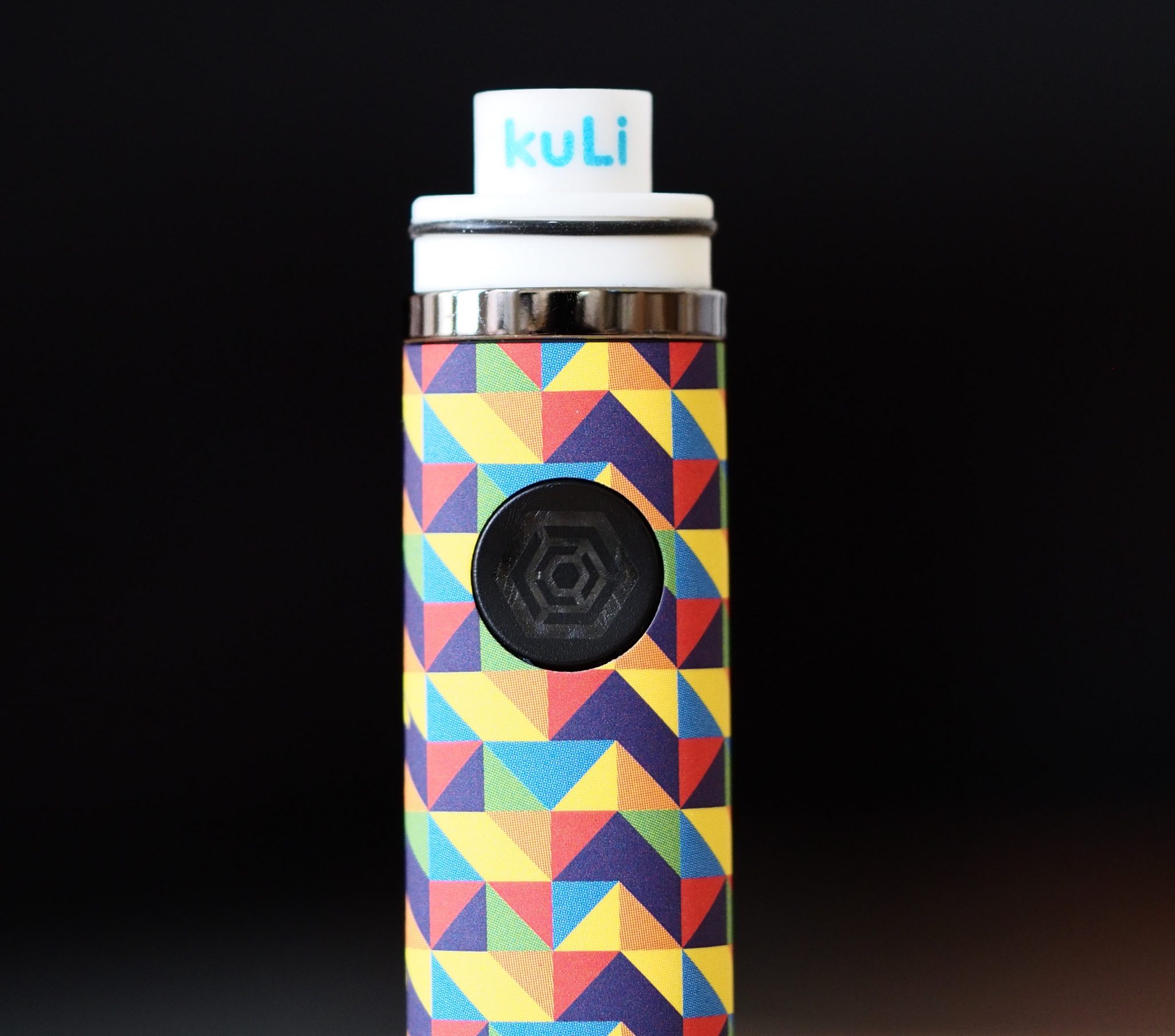 Some recommendations for the users: 
Clean frequently. Soak your coil every other day if needed for 24 hours.

Clean the cap. Often. It gets full of reclaim.

Rotate between your quartz and ceramic coil while cleaning.

Grab the optional dRIP tip for easy loading.

Preheat before you dab. It will greatly improve your experience.

Works best with concentrate with a sauce or badder consistency.

Don't overcharge. No more than 1 hour at a time to preserve battery life. 

Don't activate the device for longer than 5 seconds per inhale to avoid heat-related damage to the device or injury to yourself if you're going to do back-to-back sessions. The mouthpiece can get quite hot. Included silicone mouth covers don't mitigate the heat much.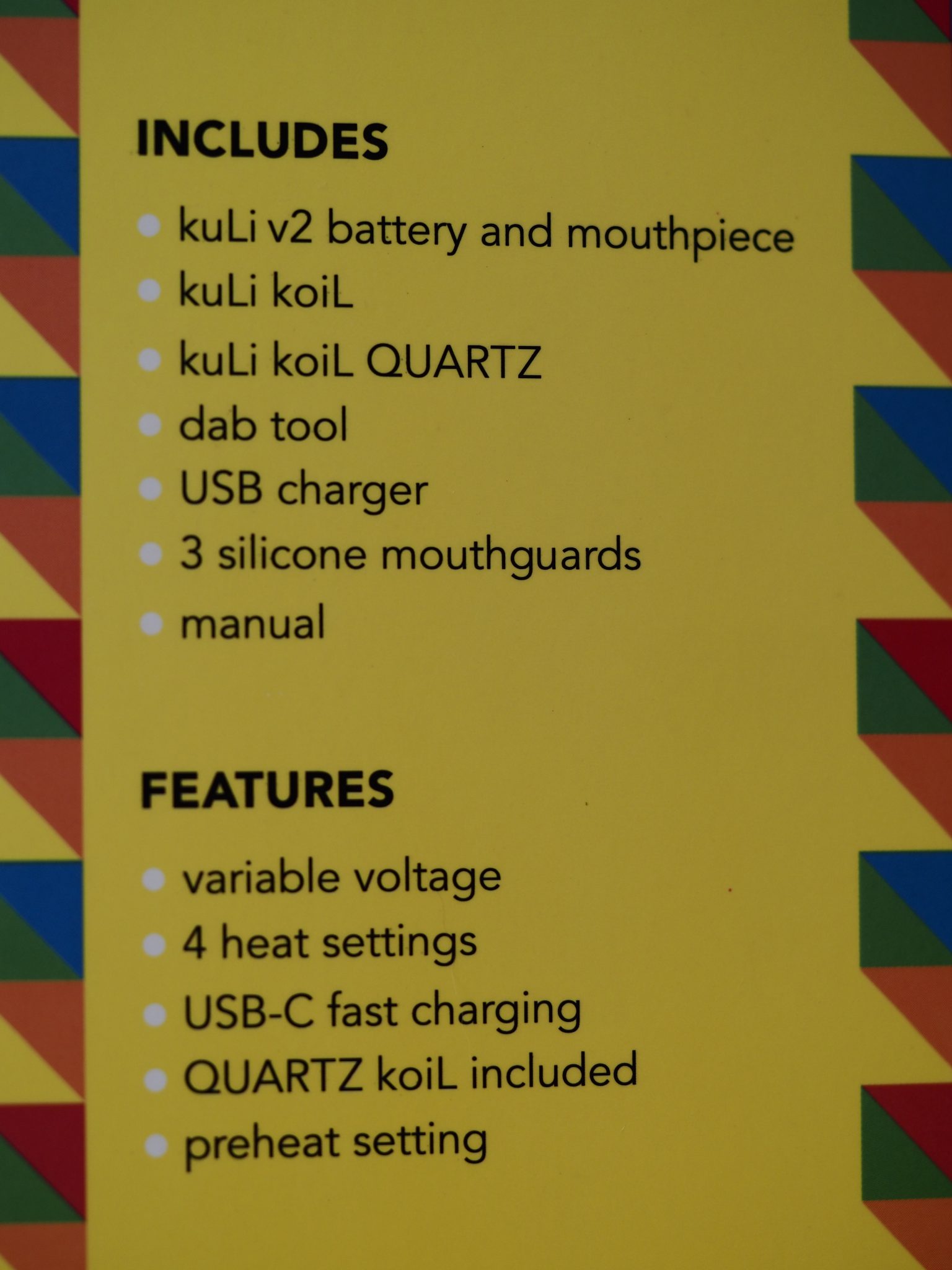 Concluding this review
In conclusion, I found the kuLi v2 kit to be quite good for on the go, if a little pricey at $59.99. Price aside, it produced a decent amount of flavor vapor. Its sleek, small form factor makes it ideal for my active lifestyle. Easy to load and get back on the trail, with a battery life that didn't leave me disappointed! The added bright rainbow skin (which I love!) makes it hard to lose track of this device. The only downside is the maintenance can be a bit fiddly with soaking the atomizer, and the mouthpiece can get a bit hot. Other than that I was impressed, especially given its size. I would definitely recommend it for those looking to step away from a larger, bulky box vape or for something small on the go.
You can find out more about kuLi products here.
Have you tried the kuLi v2 kit? Let us know in the comments or on our forum.