REVIEW OVERVIEW

SUMMARY
I always say people who get their period should have at least two days off to deal with the terrible pre-menstrual symptoms we have to deal with. Migraines, nausea, fatigue, brain fog, and cramps…oh, the cramps. Kiara Naturals heard our collective war cries and tailored a kit to help relieve some of those symptoms. Enter the Her Kit. A bundle of four items to help us get through those terrible days every month. 
The Her Kit came right on time for me, the cramps were ripping their way through and the migraines were unbearable. So, if there was any candidate to test this out, it's me. Now, did the Her Kit save me from a world of menstrual pain? Yep. But, it also might have made my period a little worse. Let me explain.
Check out our video review of the Kiara Naturals Her Kit here.
Pros:
High quality
Pretty strong (for CBD)
Decent effects
Cons:
Average taste
A bit expensive
Recommendations: Put more detailed directions on the packaging and offer a discount for getting the products bundled in the Her Kit.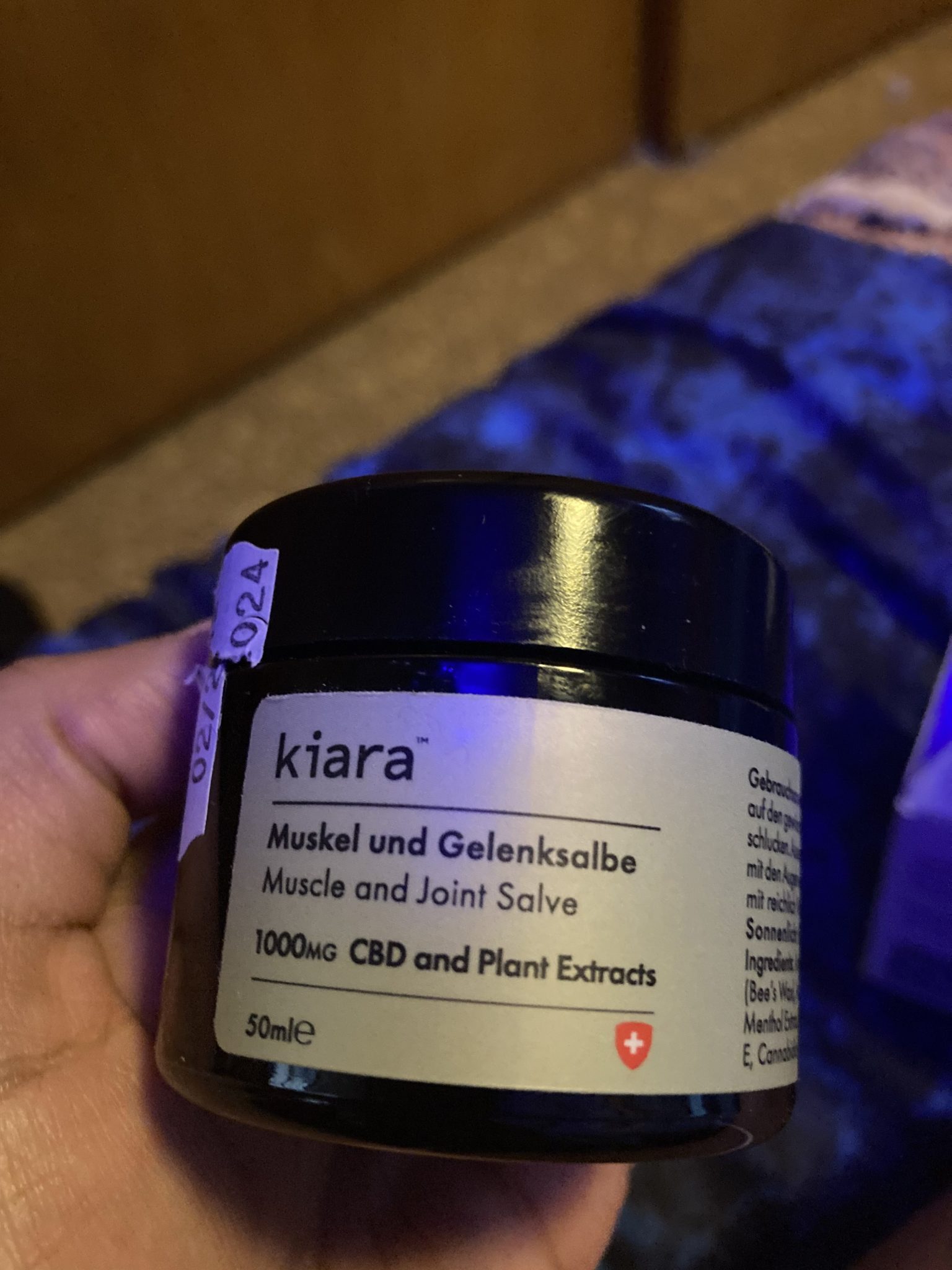 The kit is stacked with four items to help with your period symptoms
You get a lot of bang for your buck with the Her Kit. Kiara Naturals tackles symptoms at every stage of your period from the pre-menstrual aches and pains, during your cycle, and the after effects. 
Basically, they got you covered through the whole icky 1-2 weeks. When you open the kit you'll get:
Full Spectrum CBD Oil – 2000mg CBD
CBD Pain Relief Tincture – 1000mg CBD
CBD Muscle & Joint Salve – 1000mg CBD
CBD Distillate Vape Kit – 550mg CBD
Technically, you get five items since the CBD Distillate Vape Kit comes with both the CBD cartridge and the battery.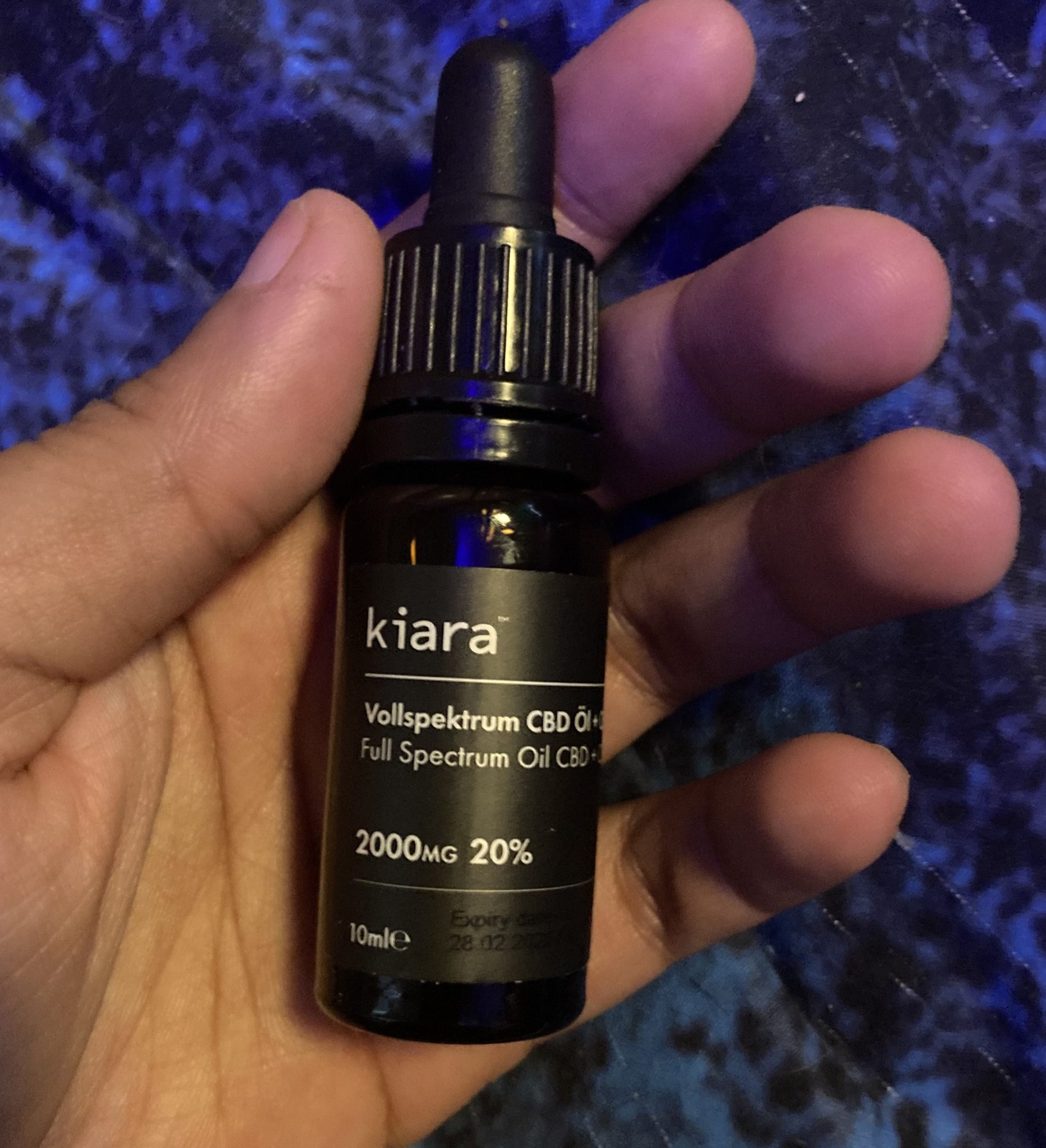 You'll get high potency with all of the stuff that comes in the Her kit
Tackling cramps, headaches, nausea, and all the other copious period pains means it's going to take some power. So, high potency is definitely a must. Every product, even the salve has a high potency in the Her kit. Let's break down what you can expect in each product.
Full Spectrum CBD Oil
CBD Pain Relief Tincture
CBD Muscle & Joint Salve
CBD Distillate Vape Kit
The CBD Pain Relief Tincture definitely was the most useful product in the kit. I made sure I didn't take any Tylenol or Ibuprofen before trying it so I could accurately test out the effects. My cramps were coming at me full speed when I first tried it and after an hour I noticed that they were significantly better, nearly gone. 
The Vape Kit is also a favorite of mine. For a more in-depth review of the Bliss Pod, check it out here. That helped ease the high anxiety that always comes with my period.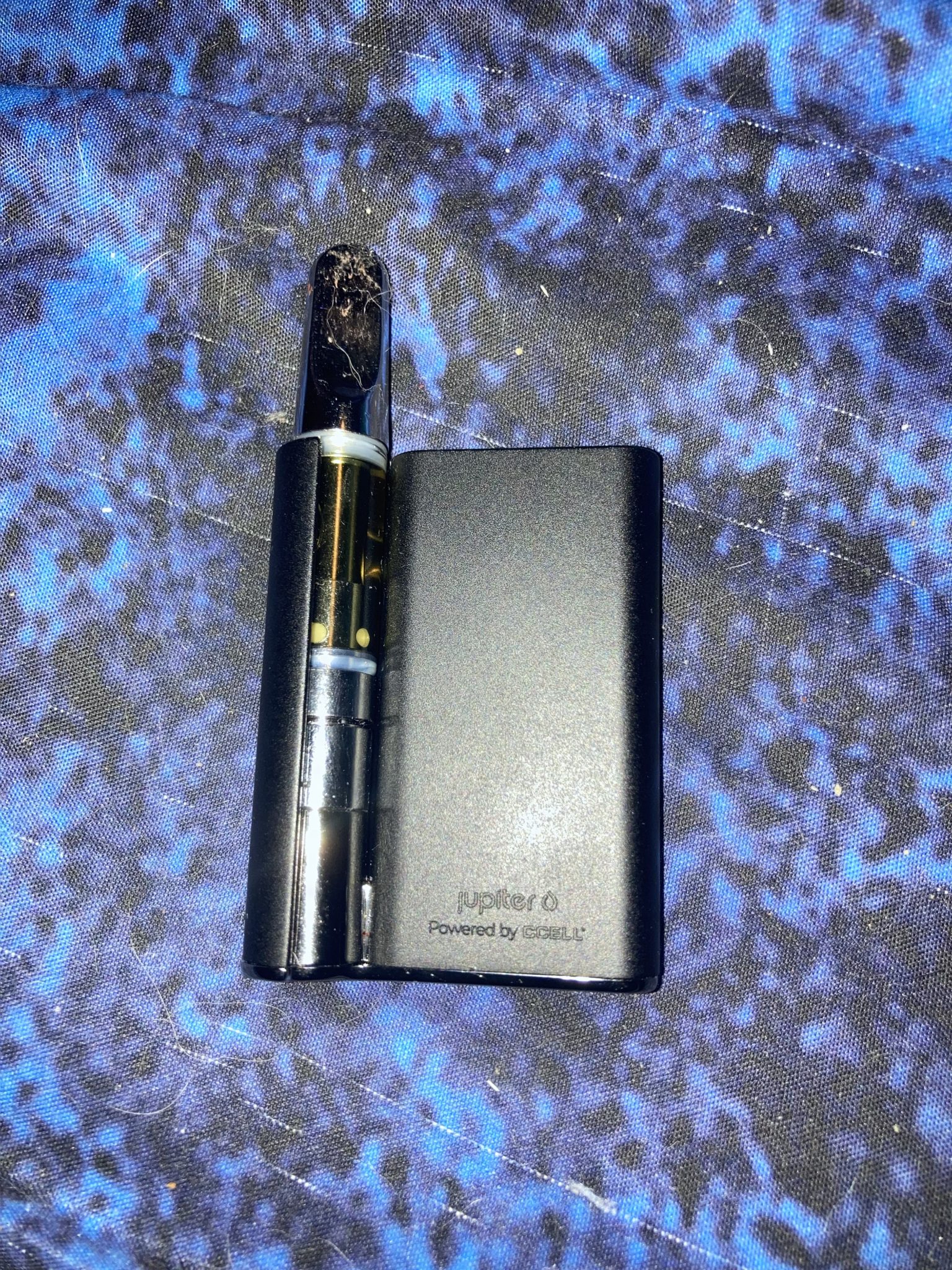 The CBD Pain Relief Tincture has a super strong taste; mix it with juice or water
The CBD Pain Relief Tincture had an extremely strong taste. It seriously tasted like taking a shot of burning alcohol. The directions say you can drink it alone or mix it with juice or water. I should have mixed it. It was not a good time as far as taste goes.
The Full Spectrum CBD Oil also didn't taste the best. You aren't supposed to swallow it, but even resting under the tongue it has a super spicy taste. The oil is made from "CBD-rich hemp flowers" from Switzerland, so unless Switzerland has spicy CBD I'm not sure where the taste comes from. 
The salve didn't seem to work too much, but I didn't follow the exact directions
I applied the CBD Muscle & Joint Salve to my stomach area where I felt the cramps the most. 
However, on the website, it does say that a hot shower beforehand helps with absorption. I did not take a hot shower before, so that might have been part of the problem. Speaking of the directions…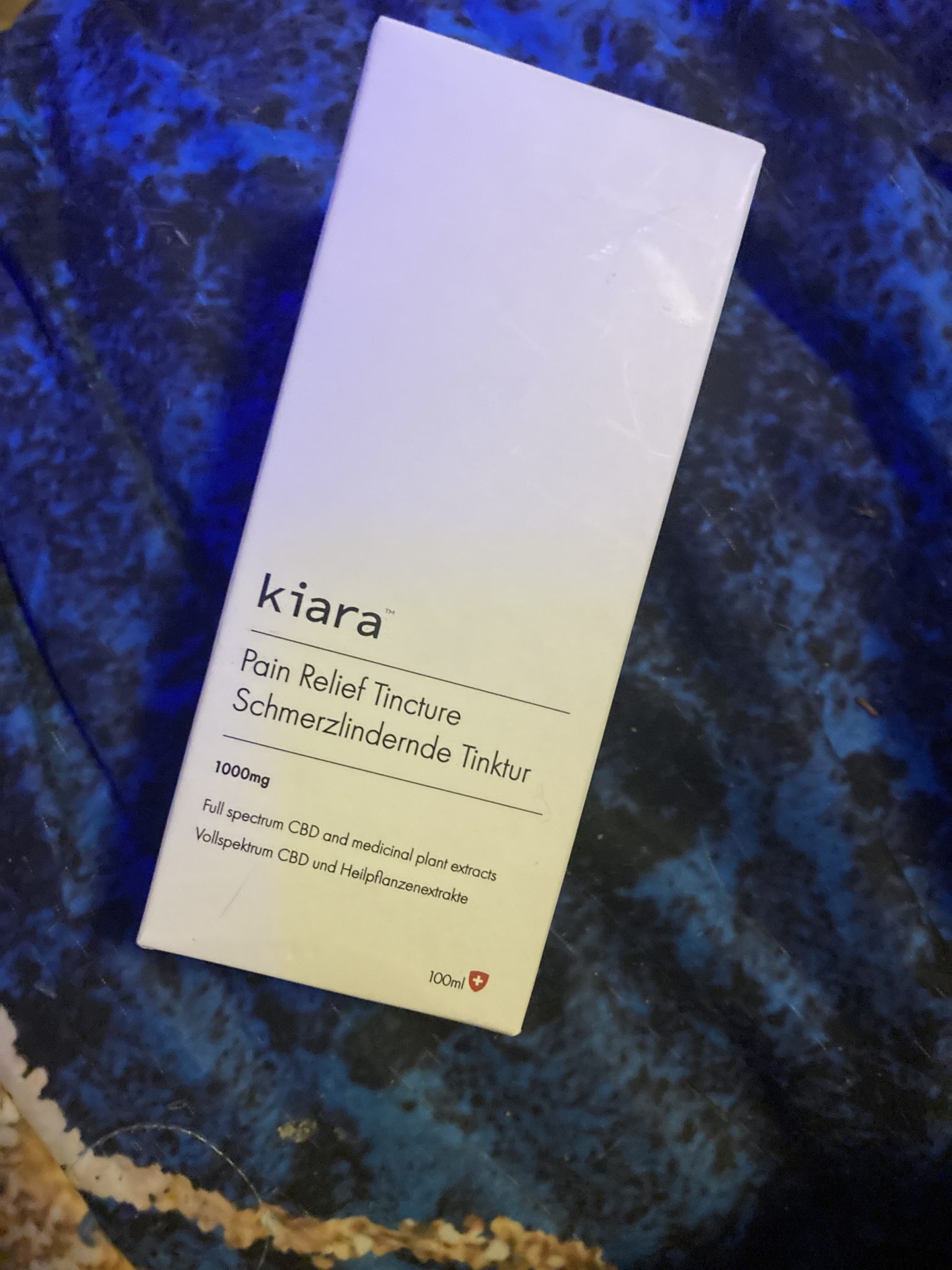 The packaging and containers had super vague directions 
With these kinds of products, directions are key. For instance, I didn't know I couldn't swallow the oil until I went on the Kiara Naturals website and read more detailed instructions. 
For every item in the kit, I had to go to the Kiara Naturals website to get detailed instructions. That's a huge problem especially if you don't even think to look at the website and you wing it then end up taking too much, too little, or the wrong way. 
The kit costs over $300, and there's no discount for bundling
The items in the kit aren't cheap by any means. For the whole kit, it'll run you $311 pre-tax. Right now there's a New Year sale, so you can get it for $217.70, which is a good deal.
The Kit also is over $300 if you buy each item separately. Here's how the price breaks down:
Full Spectrum Organic CBD Oil – $108
Pain Relief CBD Tincture – $75
CBD Muscle & Joint Salve – $69
CBD Distillate & Vape Kit – $59
Total: $311
So, yeah that's steep, but we heard the sale might be permanent, so you could be saving $93.30 for the kit if the sale stays.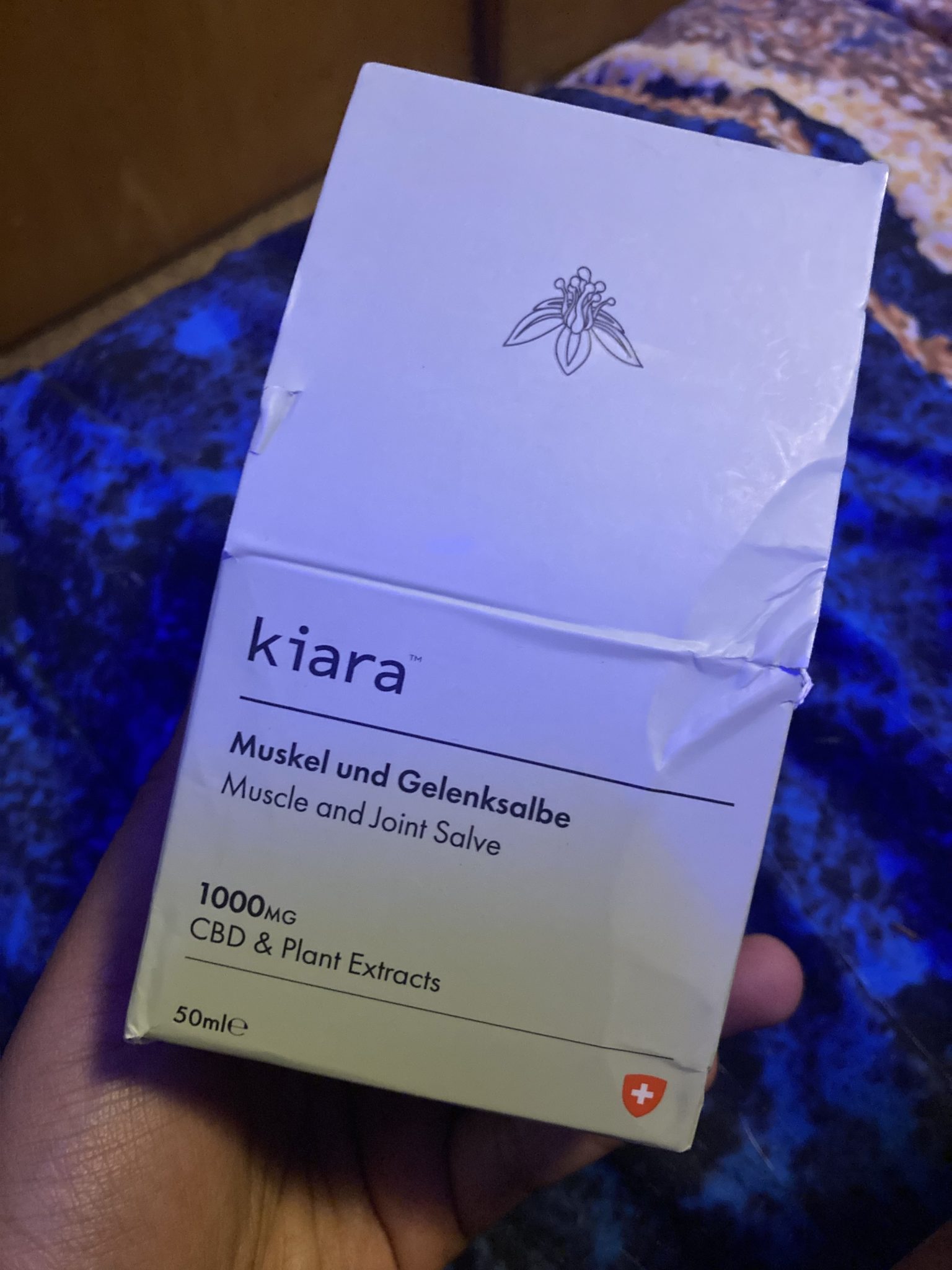 Concluding this review
All in all, I think the Her Kit is essential for people who have to deal with a period. Even if you don't have a period having a well-rounded kit of high-potency CBD is great for anyone who experiences chronic pain. I'd say the kit is worth it for that, and you get a lot of products for the price. They're also running a New Year Sale right now, so you can get 30% off your kit if you grab it now.
You can find out more about Kiara Naturals products here.
Dear ladies, have you tried Kiara Naturals HER kit? Let us know in the comments or on our forum