INHALCO is an innovative company offering a collection of top-quality smoking and vaping accessories. INHALCO's hardware line includes over a dozen varieties of pipes and bongs, several lines of vaping accessories, and a broad assortment of honey straws and nectar collectors, plus parts and accessories for smoking and vaping needs.
Website: Inhalco.com
Phone: +1 (213) 373-5073
Facebook: @inhalco
Instagram: @inhalco
Twitter: @INHALCO
INHALCO serves both the retail and wholesale market
They express commitment to making it easy for ex-smokers to transition to the less-harmful path of vaping, and vow that they "firmly support vaping and stand with several movements to make the use of vape products legal for all adults." They have a wide selection of smoking, dabbing, and vaping accessories to fit every budget and style. They also have an informative blog, always a plus for this still-growing industry.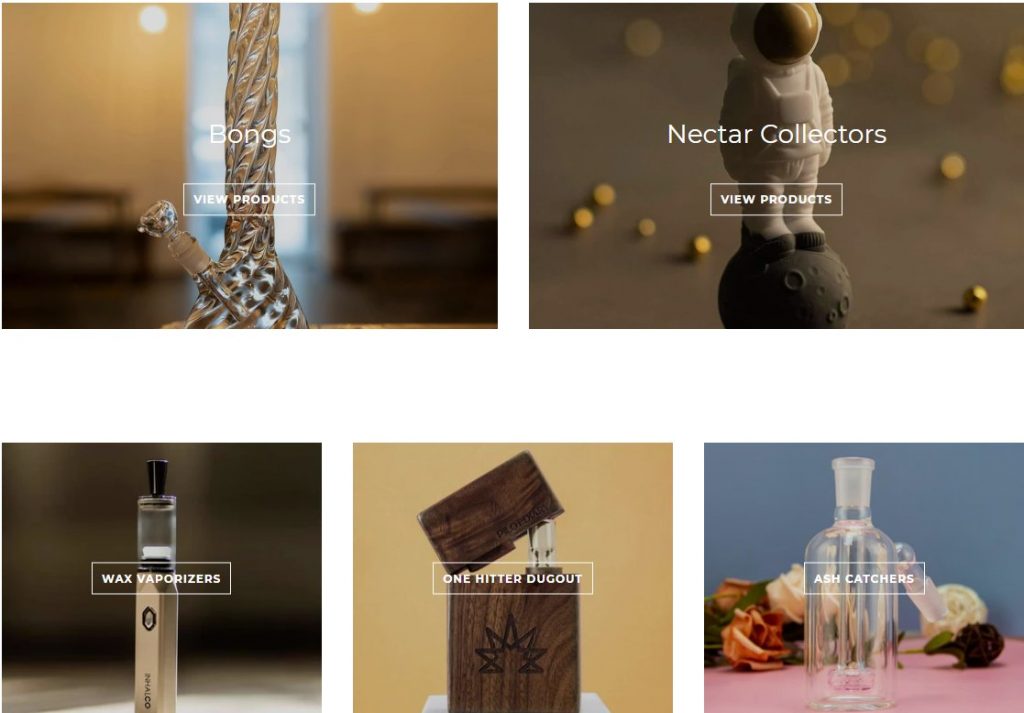 INHALCO Products Include:
Nectar collectors and honey straws for dabbing
Dab pens and wax pens
Heat presses
One-hitter dugouts and pipes
Glass water bongs
All kinds of smoking accessories
Product spotlight: TOKER eStraw – New electric nectar collector
Nectar collectors are a hot item lately and we get plenty of people searching for them here, so here's one we think you'll like: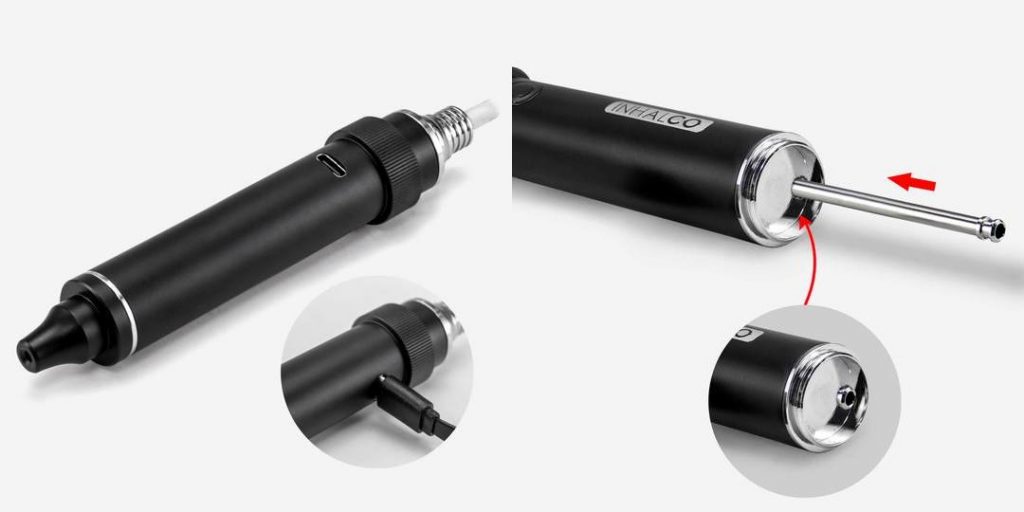 Announcing the Electric Nectar Collector – TOKER eStraw products for ergonomics, functionality and design.
Features of the eStraw include:
hollowed coil-less ceramic heating tip made with food-grade ceramic material
embedded heating coil – allowing no direct contact between coil and contents
better durability
easy to clean, all detachable parts
long battery life, allowing up to 8 uses between charges
Currently $79.99, get the TOKER Estraw here. Let us know how that works for you in our comments!
They also have a wide line of honey straws, like this astronaut one has an interesting design: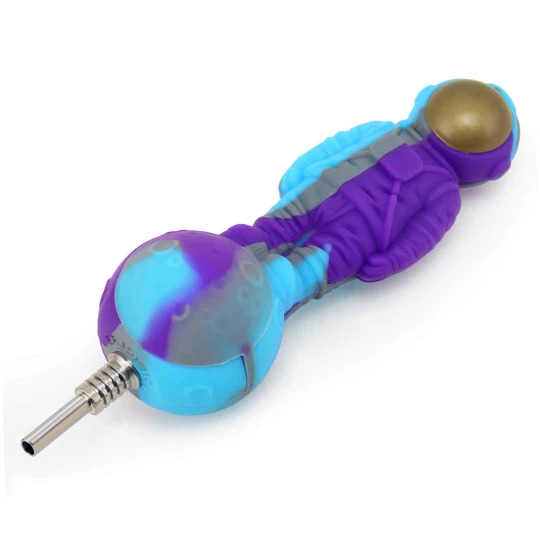 One thing for sure, you're guaranteed not to lose it! Currently $18.98.
Ed. note: We don't usually lavish this much attention on a business listing, but so many searches come in for nectar collectors, and we have scarcely had a chance to review maybe a few of them. Inhalco is not paying us for this listing and we haven't had a chance to review their products yet (you should see our backlog!) but we're just doing this to say "Here, nectar collectors and honey straws!"
INHALCO also supplies wholesale orders for businesses
In addition, INHALCO also provides B2B orders ranging from small to large batches, with a minimum order quantity as low as 10. They offer comprehensive supplier services and complete logistics data tracking. INHALCO boasts three years in the smoking, dabbing, and vaping hardware accessory business.
Readers, who among you have tried an INHALCO product?
Share your experiences with this company and reviews of their products here in the comments or in our forum.