A Nectar Collector is a dabbing device used to vape concentrates. Its typically a long glass or quartz tube. The end is heated up and placed directly on top of the concentrates while the user sucks in.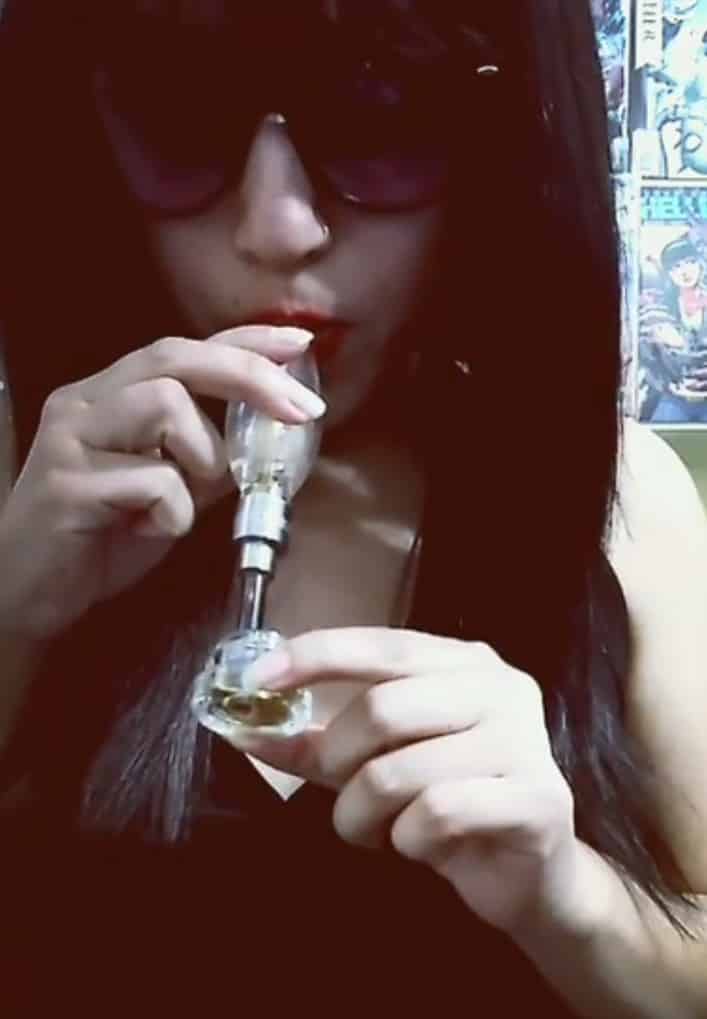 Why are Nectar Collectors so popular?
Mainly, they're an option for dabbing which is simpler than a dabbing rig, but a bit more sophisticated in operation. Here's a couple tutorials on how to dab extracts with a nectar collector: YouTube 1, YouTube 2 (sorry, they're considered "age-restricted material" so they won't embed).
Nectar collectors also allow you to hit small quantities of your extract without waste, letting you get more of the effects without losing excess vapor. On the downside, it takes a little bit more dexterity. You can see from the videos, you have to work with a big scary torch, careful not to burn yourself, and be careful not to burn your house down after a couple hits. Battery-operated nectar collectors are available as well, so that may be an attractive option for those unsure of their torch skills.
One more thing that makes nectar collectors a popular item: They're generally cheaper! The rock-bottom price for the most stripped-down eRig currently runs around ~$170. The fanciest nectar collectors go up to ~$50, with many in the ~$20 range. Considering how far quality dabs will set you back already, the savings on hardware are a welcome relief to consumer's wallets.
We have explored nectar collectors before here
You could say DabConnection (hipster glasses on) were into nectar collectors "before they were cool." See our full guide to nectar collectors here. Every question you might have about this exciting dabbing technology is in one place there.
Nectar collectors we have reviewed to date:
As you can see, we were checking these out back in 2017, before half the present cannabis culture even existed, so we thought people wouldn't be that interested. But recently we see searches come in for nectar collectors that have grown tenfold. We'll monitor the culture and update this post with more reviews as they come in.