The steps to getting your AiroPro battery to work with a regular 510 threaded vape cartridge are easy. Just get a magnetic adapter and it's ready to go. The size of the adapter does make a difference though and a mid size adapter is best.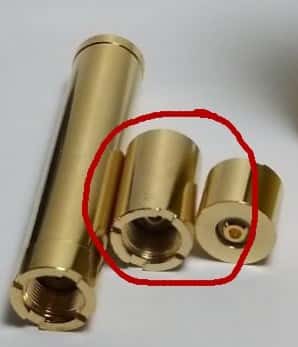 We had access to quite a few adapter types and found the mid-size adapter, called the "tall adapter" that's made for the PCKT One to be the best. Its extra length gives it better airflow than smaller magnetic adapters, particularly on CCELL carts. The adapter comes with the small and large one for $9.99. Really any magnetic 510 adapter in that same size should give similar results. The point is don't go with the shortest style, airflow is worse.
This method works on bottom airflow cartridges, top airflow carts will need a button push battery
You probably will not get top airflow cartridges to work on the AiroPro battery. It is inhalation activated and most top airflow cartridges, like those from Rove and Cannabiotix, require a button push battery.