REVIEW OVERVIEW

SUMMARY
So I haven't ever owned my own bong. I've used one a lot of times because friends or roommates might have had one but I never had one to call my own. This in itself made me excited to try the Capsule Water Pipe from Honest.
You can check out our video review of the Water Pipe here.
Pros:
Breaks down into itself
Sturdy design
Dishwasher safe
Magnetic lid
Cons:
Bowl is not as strong as the rest of the pipe
Needs a screen
Recommendations: None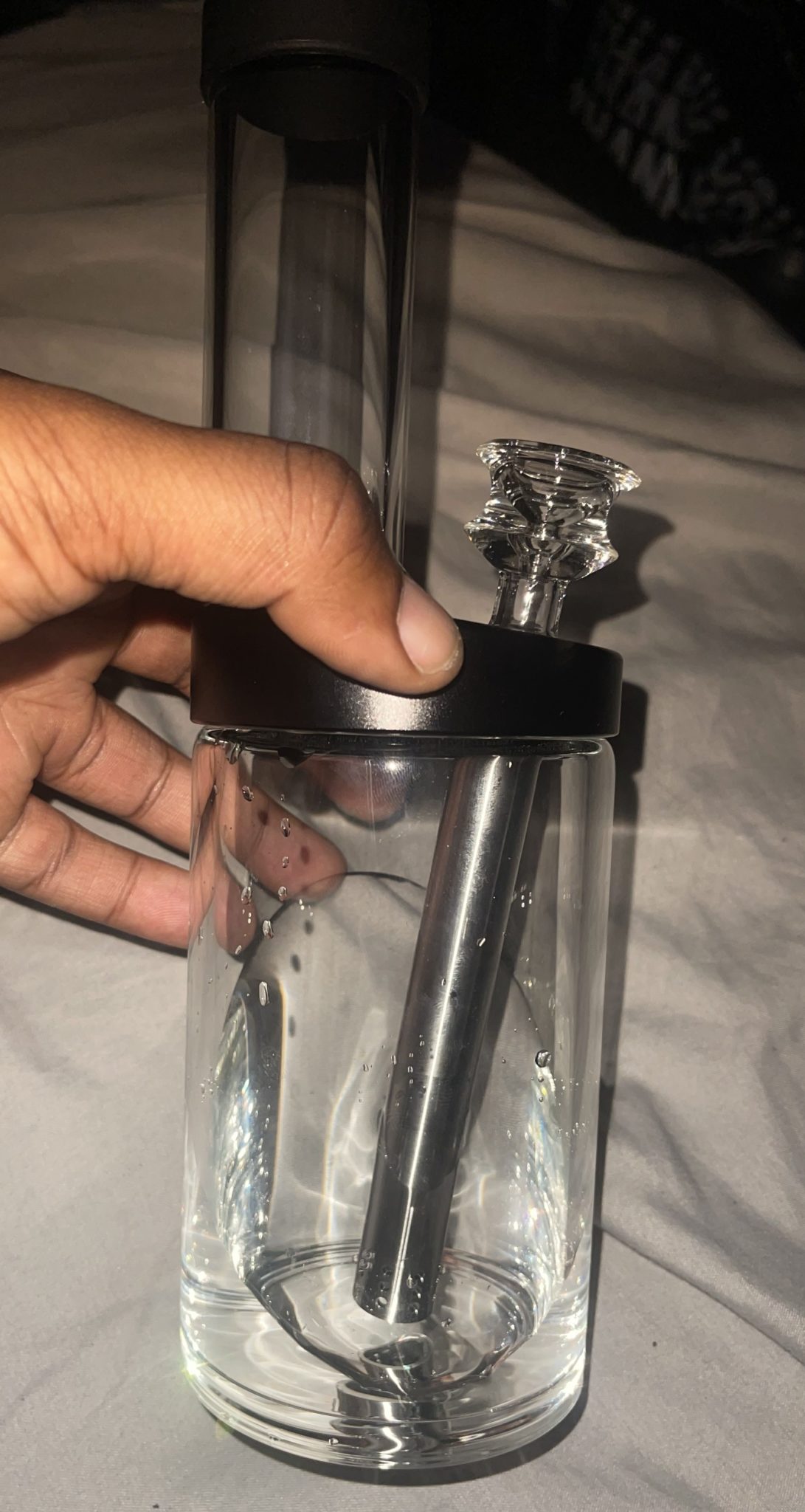 Very excited to try it out
I was so excited to open this that I remember wanting to film an unboxing video and show me trying it out for the first time. Well, this is yet another victim of my power being out a few weeks ago. When I got this bong and finally got the chance to use it my phone was completely dead. It was dark and my friend who lives in the apartment upstairs had come down for us to just smoke and hang out because there isn't much else to do with no power.
Very intuitive
Regardless of the situation, I was excited. And I really wish I could have had my phone on to record the unboxing because this thing is cool. Calling it a capsule is the most accurate way to describe it. The bong is completely self-contained if you'd like and that is to say it collapses within itself. It is shipped in the package like that so it was a cool experience even to slowly figure out how to assemble this. Everything about the setup was intuitive that it was still easy in the dark lol!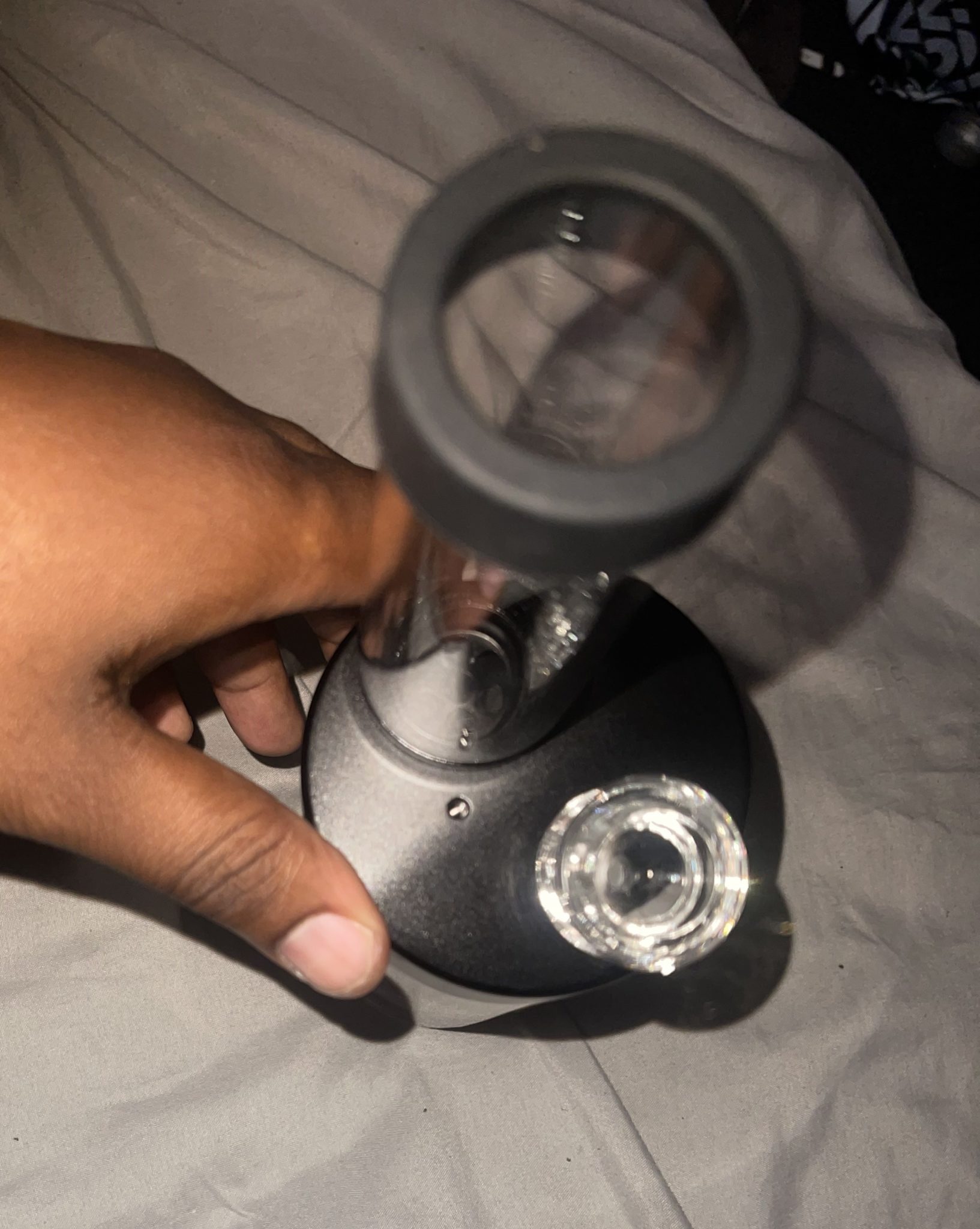 Minimalism at its best
It's a simple minimalist kind of piece but it looks great nonetheless. The one thing I would strongly recommend before using this bong is a pipe screen. For the first few days of using this product, I did not have one and honestly, I lost quite a bit of weed to the bong. It still hit well and I enjoyed it but one of the great things I have always loved about bigger smoking tools like a water pipe this size is that a small amount of weed can get you incredibly high. And let me tell you once the screen was in there it felt like you could milk one hit pretty much as long as you want. 
Other than the one note about the screen, this bong is pretty great in my opinion. Just be careful because although the black pieces on the pipe are not glass everything see-through is and will break if you are not careful. I did break the bowl piece that came with it but luckily I was able to grab another one from a local shop and everything else is still intact.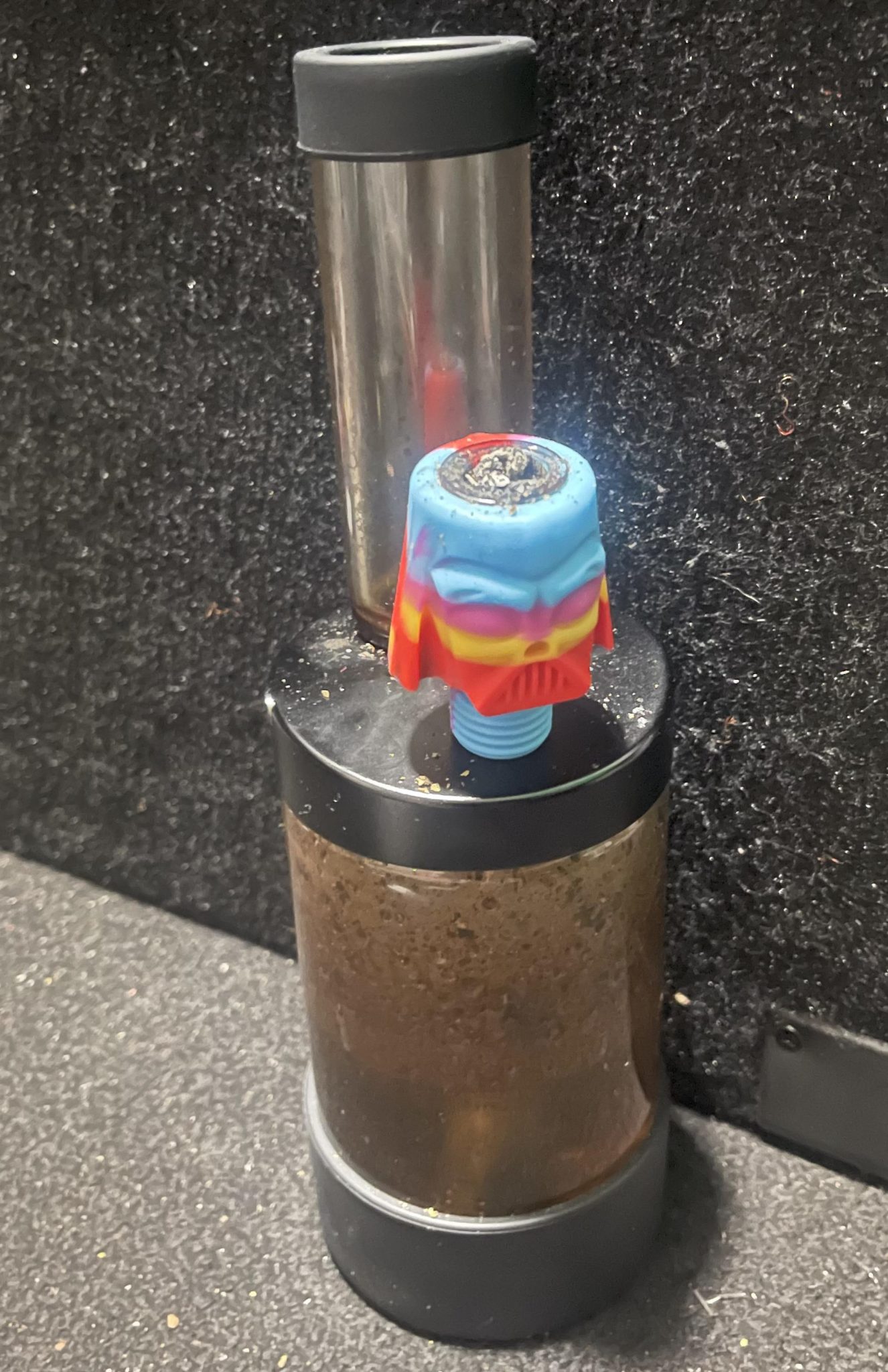 Concluding this review 
Looking over the smoke Honest website it says that this glass is dishwasher safe which is awesome. Bongs are really great and look cool until they look how we all hope our lungs are not looking. I don't have a dishwasher in my apartment but know if I did I would definitely take advantage of this. Also upon further reading, the lid is magnetic and will hold your lighter so you don't lose it. Honestly, I don't really know how much more you can ask for. I would head to the smoke Honest website and grab yours ASAP. 
You can find out more about Honest products here. (retails for $175)
Have you tried the Honest Capsule Water Pipe? Let us know in the comments or on our forum.