REVIEW OVERVIEW

SUMMARY
So I picked up some live resin from a local Dispensary called Buddha Company out here in LA. I've been going to this spot for some years now but this is the first time I've decided to review one of the products they sell. I picked up some Grape Gelato STIIIZY Extracts Live Resin.
Pros:
Cons:
Hard to know what's a good hit because of the delay in the high
Recommendations: None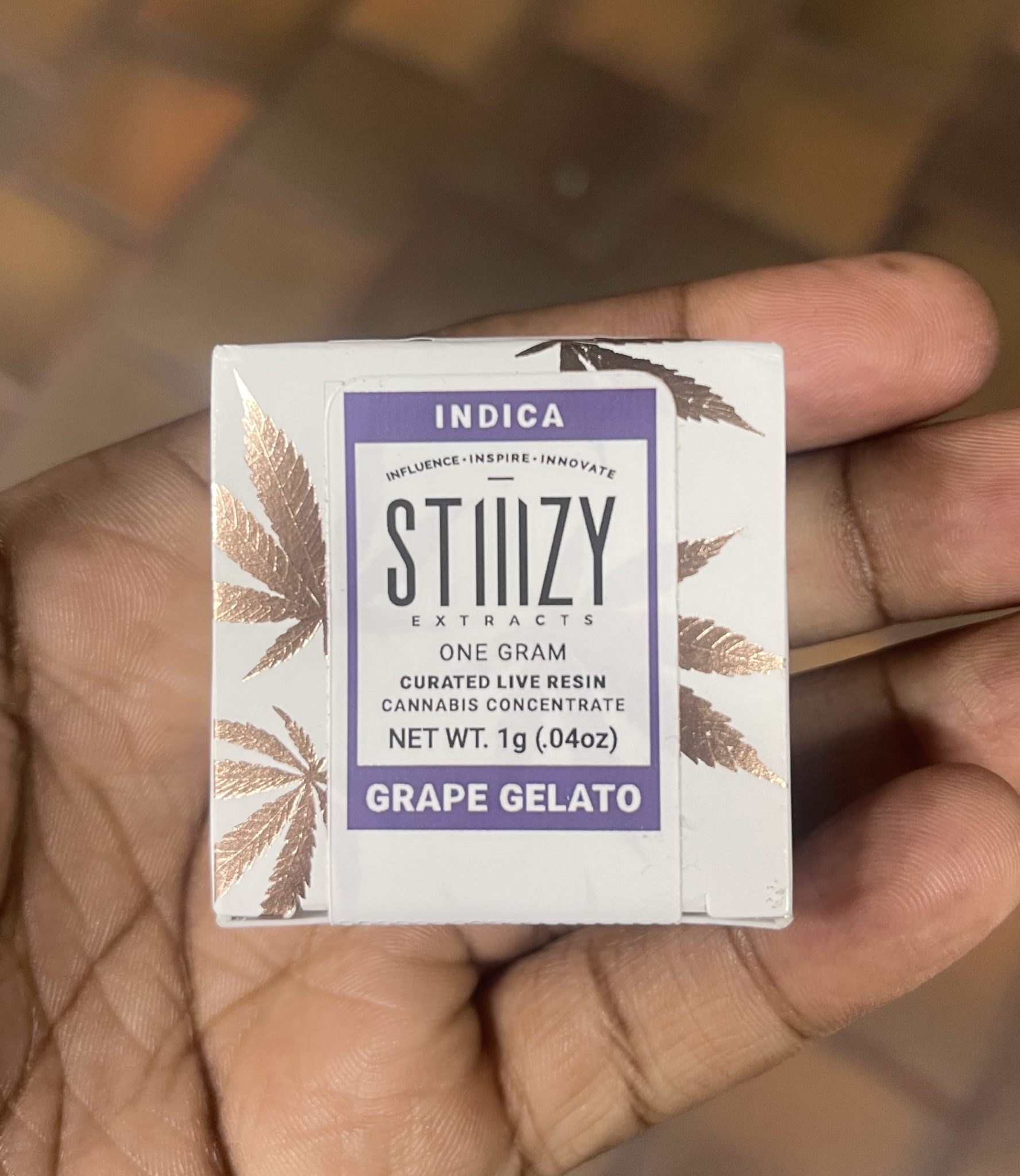 First time buying a concentrate 
I've never bought a concentrate in this form before, so I was interested in how this would work. I had only taken dabs a few times previously also so I wasn't fully sure what to expect but I never thought I couldn't take it because at this point I feel like I don't ever get overwhelmed by simply being high. 
Best to smoke this at home
While this was no different in terms of I could "handle" the high. It was VERY different in terms of when and how hard it hit me. So I used the Yocan CubeX vaporizer for this. So this resin tastes pretty good it has a nice grape flavor. If you take small hits honestly it is so smooth you don't even notice which was my first mistake after trying this product.
As an experienced weed smoker, I should have remembered that sometimes the high takes a minute to hit. And that is EXACTLY how this went down. I took two small hits at first. Thinking it was OK but as I saw the train approaching I took one big one before getting on. I didn't know how big of a difference that the last hit would make.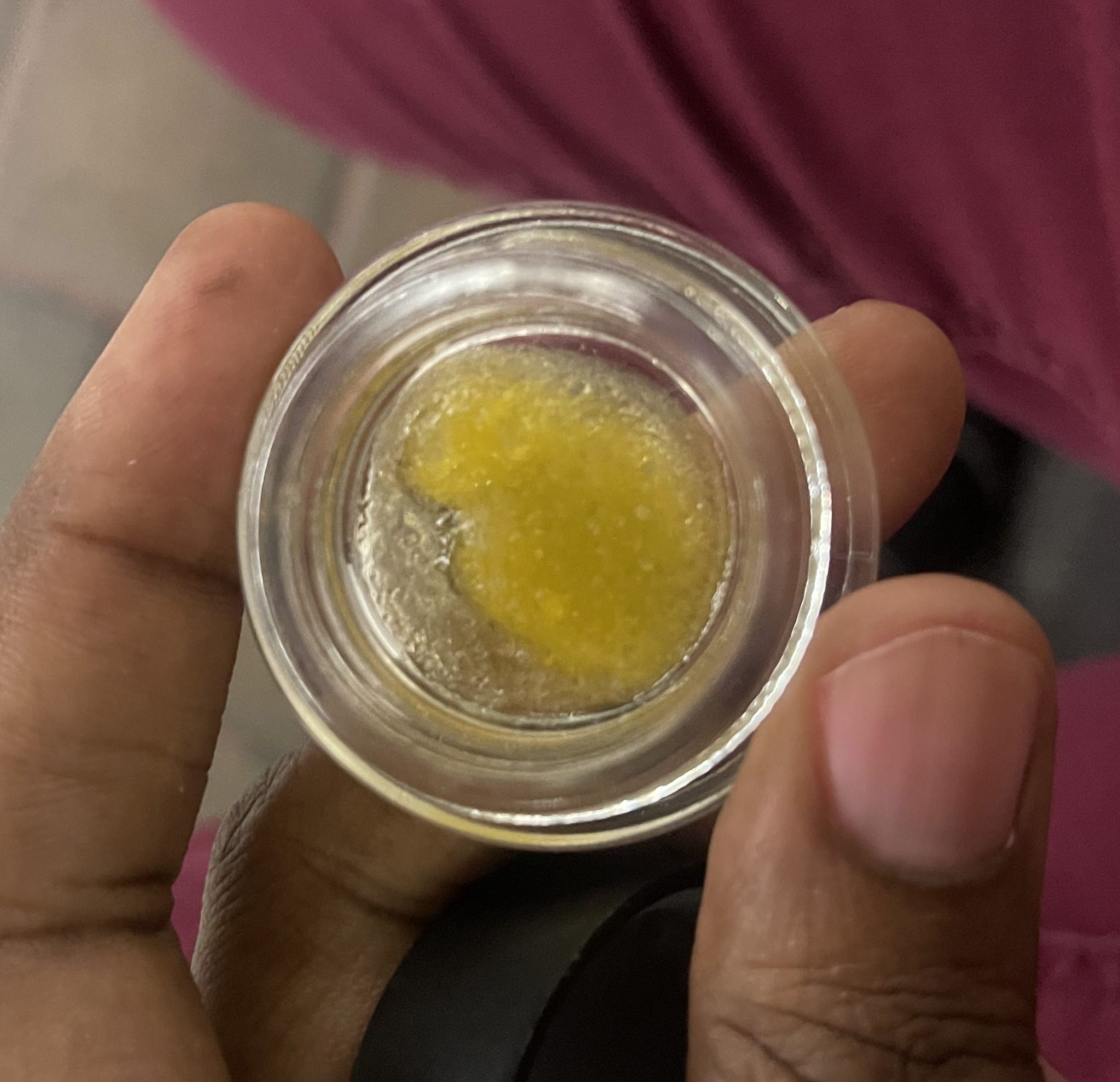 A difficult decision
Honestly, I was so high I got off the train at the wrong stop. Then once I finally got to the correct stop I was faced with three choices:
Wait for the bus to take me to my final destination, which was about 45 minutes waiting then a 30-minute ride

Take an Uber, now this was only 6 miles away which was about $30, and a 10-minute ride

Take a scooter about a 35 min ride and $11-16 according to the app (if you don't know LA has electric scooters you can rent from Lyft, Uber, and other companies to get around; once you are done you just park and leave it)
So feeling adventurous after taking another hit I chose option three. And I will tell you right now that was the wrong choice. I got so incredibly lost and cold in the 35 minutes I was on the scooter and ultimately didn't get to where I needed so I called an uber anyway. While freezing on a scooter wasn't the most fun way to spend my time honestly it feels like a testament to how strong this product is.
Even before starting to work with DabConnection I used some kind of cannabis product at least a little bit nearly every day. I generally don't fall into issues like this otherwise I couldn't do that. So for this product to be so strong that I got lost and almost gave me hypothermia in a city I've been in for a few years at this point, this is a strong recommendation from me.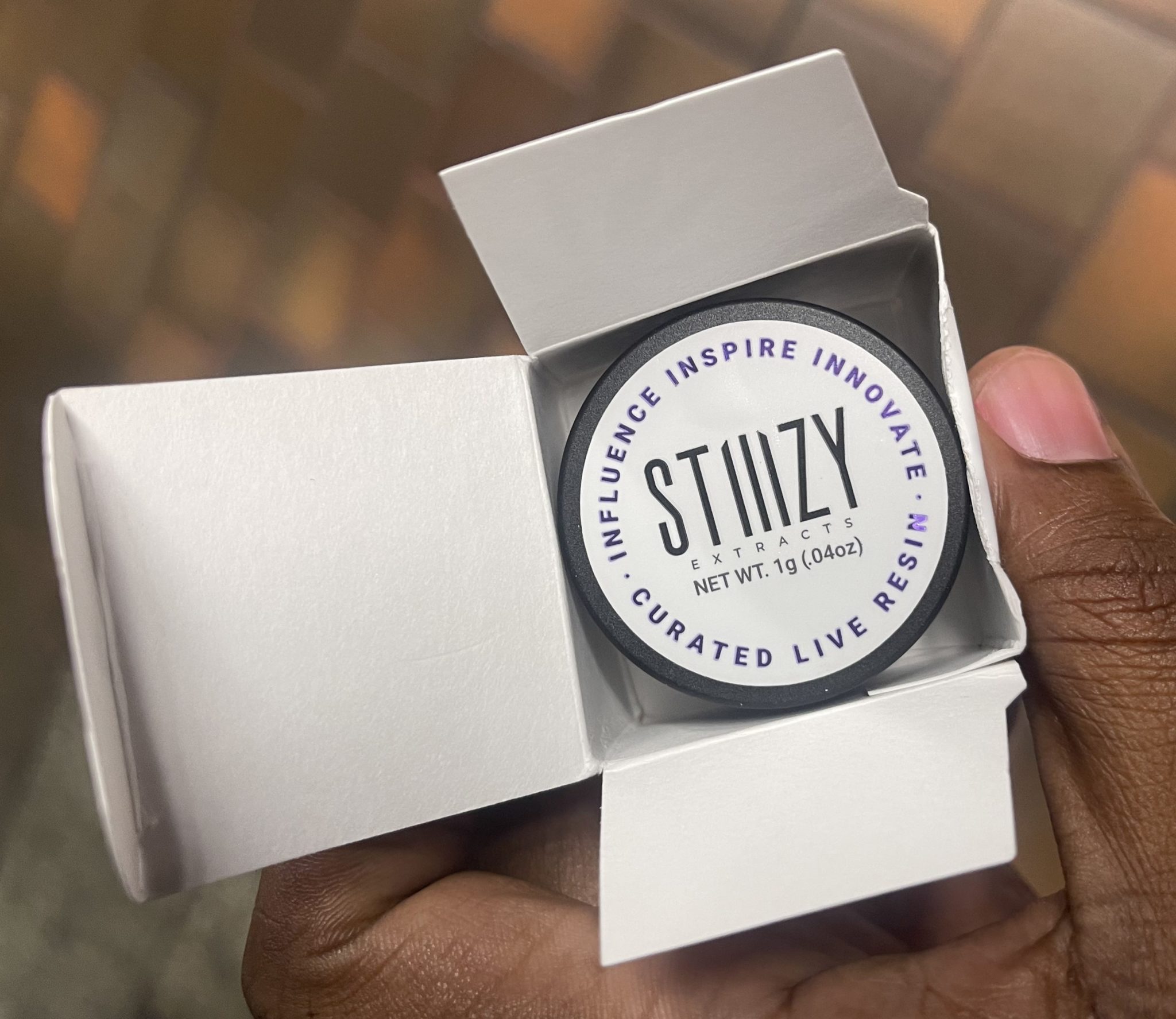 Concluding this review 
I'm really looking forward to trying other concentrates from STIIIZY as well. This one was an Indica but I am now super curious about other strains as well. Definitely worth the price at about $30 for the gram.
You can find out more about STIIIZY Extracts products here. You can also check out our review of Stiiizy Hemp X-Blend Sampler.
Have you tried STIIIZY concentrates? Let us know in the comments or on our forum.